Samir Vasavada (left) and Runik Mehrotra (right) have a unicorn on their hands, following Vise's Series C round.
Brooke's Note: The youngest founders in the history of the RIA business have now achieved the highest valuation at the fastest rate of any firm by leveraging their mostly ambitious expectations. The two young men, 20 and 21, did fall way, way short of RIA AUM that their founders assured was all but in the bag. That may not be worth too much discussion, if it was simply a case of youthful exuberance. The impossible can take a little while. Disruption, like faith, only exists in the presence of vast reservoirs of doubt. What I continue to like about Vise is the youthful belief that its primary mission is to put AI into hands of RIAs, unlike other investment automation projects that went straight to retail investors and then revamped for advisors. Nor is it a TAMP designed for IBD reps that's being remodeled for RIAs. Needless to say, the latter take of mine is very glass-half-full. We really have little assurance that artificial intelligence is ripe for this application of RIA automation, or that these guys really get the infinite nuances of doing business with show-me RIAs. Or, that AssetMark, SEI, Vestmark, Orion, Envestnet, Betterment or any other such players won't provide wholly adequate solutions before Vise can ever get established and spend all that cash Silicon Valley is showering on them.
VIse AI failed to reach the $1 billion of AUA from RIAs that it projected last year -- never mind the $10 billion it said was gurgling through its pipeline, which also failed to materialize.
Sequoia Capital and Ribbit Capital reacted decisively to the RIA balk by promptly investing an additional $65 million in the New York City fifth-year startup, based on a $1 billion valuation. See: See: Sequoia Capital wagers $14.5 million on Vise.
It has now raised $128 million and has about 70 employees.
"This funding will allow us to make even bigger investments faster," says Samir Vasavada, Vise co-Founder and CEO, in a release.
"We plan to accelerate investments in our platform, the hiring of the best available talent and the rollout of new product features," he adds in a company blog post.
Vise founders Vasavada, 20, and Runik Mehrotra, 21, commanded the cheap cash and lofty praise by offering a $1 billion narrative, claiming investors will reap several billion dollars in return in coming years. Vise has about $250 million under management (AUM).
"Vise has the opportunity and potential to shape the future of investment management," said Micky Malka, managing partner at Ribbit Capital, in a release.
Sequoia Capital has backed Vise since its first seed raise in 2019. See: Sequoia Capital goes all-in to make RIAs the crux of an asset management 'central nervous system,' with more cash, more connections and Airbnb swagger.
But both Sequoia and Ribbit did not respond to repeated requests for comment.
High expectations
What Vise aims to do one day soon is to collect 50 basis points on trillions of dollars of high-net-worth assets managed by RIAs that also pay a $12,000 annual license fee.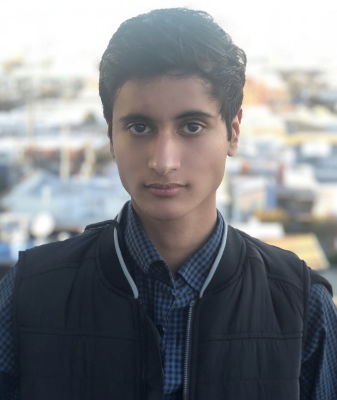 Advisors will pay to have one vendor for CRM, rebalancing, investment management, performance reporting, and better yet, automated customization-- i.e. they can bring their own play on the market hyper-charged by machine learning assistants.
Vise even liberally throws around the hedge fund manna of "alpha" in its investment narrative, which raises hopes it can invest so well that the fees become irrelevant.
Looked at it that way, Vise made bonafide Silicon Valley "smart money" see that timid investing is all that's holding back the realization of such a grand RIA platform.
The skeptical way to look at it is Vise got the treadmill of expectations running on high early and now jogging is hardly an option, says Brian Murphy, founder and chief investment officer of Mountain View, Calif. RIA Pariveda Investment Management.
"They raised money probably far too early, and because they raised so much, they had to scale up. Now they're basically trying to get their product to a point where it's adopted by the marketplace," he says.
Big brain
Too much money is not too much of a problem, says Jon Stein, founder and former CEO of robo-advisor Betterment, in an email. See: Betterment's net new clients jump 116%, in step with Sarah Levy's first few months at the helm, as burgeoning stock prices and Robinhood spillover lift the company Q1 results
"If the money is there, the terms are good, why not raise a big round?" he asks.
Surely, Vise is also an elite raise-and-scale company. Addepar, which pitched a narrative of managing all advised private equity assets on Earth, raised $100 million in eight years. Ribbit-backed Wealthfront hit the $100-million funding mark in six years.
But Addepar was out to conquer data. Wealthfront was out to create mass-appeal for millennials.
Vise wants to be the advisor's brain and their investors are betting they have the human brains to make it happen.
"Vise offers a unique value proposition because it makes the investment journey simpler … [and] they have proven their ability to scale in a timely capacity," says Daniel Gonzalez, an analyst for wealth management at consultancy Javelin Strategy, in Pleasanton, Calif, in an email.
Playing to youth
Vasavada, 20, co-founded Vise with chief investment officer Runik Mehrotra, 21, in 2016. They were 15- and 16-years-old respectively, an age when most teenagers are trying to get their learner's permit to drive.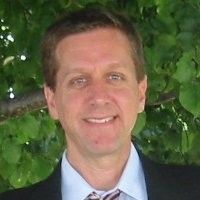 The crux of the entrepreneurs' vision plays to their youth. Vasavada told TechCrunch that Mehrotra is a "mathematical prodigy," a key attribute in cracking AI.
The duo promises to do the impossible for RIAs by coding an artificial intelligence extravaganza, which they may be uniquely technically qualified to accomplish by dint of their youthful idealism .
Vise applies a "clustering methodology" that tracks individual stocks and bonds to determine if certain sectors that deliver high returns have been missed during portfolio composition, then rebalances in favor of these alpha-generating sectors.
"It allows for more risk-to-return customization ... [so] advisors will be able to expose portfolios in different degrees to small-cap, lower relative value [stocks], and higher profitability securities," says a source with links to the firm, via email.
"Vise's investment strategy combines the best technology with the latest financial science. The strategy recognizes the relationship that exists between behavior, fundamentals, prices and returns and focuses on key characteristics that can drive performance while managing risk," the company states.
Marketing gloss
The approach is "outside the box" for RIAs, but that might not be a good thing, says Murphy.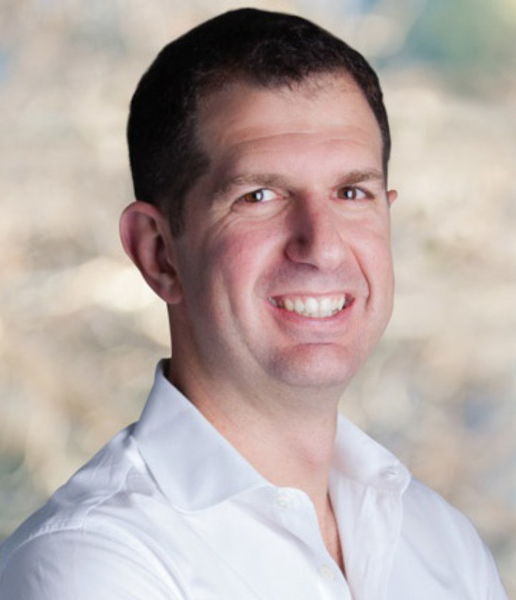 "There may be a market there, but it's not as obvious as it first looks. Early stage fintech investors have shown a willingness to invest based on half-baked premises with little in the way of validation, though I'm not explicitly saying that's the case with Vise," he adds.
Murphy is right to be skeptical, adds Stein. "Claims of AI ... [are] more marketing gloss than real," he says.
Vise declined to reveal its client count, although one estimate in January put the number of RIAs using its software in the region of 60. Each pays $12,000 annually for a license and a 50-basis-point asset management fee.
Lex Sokolin, global fintech co-head at New York City blockchain software company ConsenSys, says that Vise's numbers support its $1 billion valuation.
"The demographic changes that made Betterment and AdvisorEngine correct and compelling in 2015 are even more true today. So market timing now is more ready than market timing in the past," Sokolin explains.
"Blitz scaling a bet into a competitor is a reasonable bet if you are price-insensitive," he adds.
Despite Murphy's skepticism, he agrees.
Capturing the unicorn
Vise integrates as a sub-advisor via a direct data-feed into TD Ameritrade, Schwab Advisor Solutions and Fidelity Investments.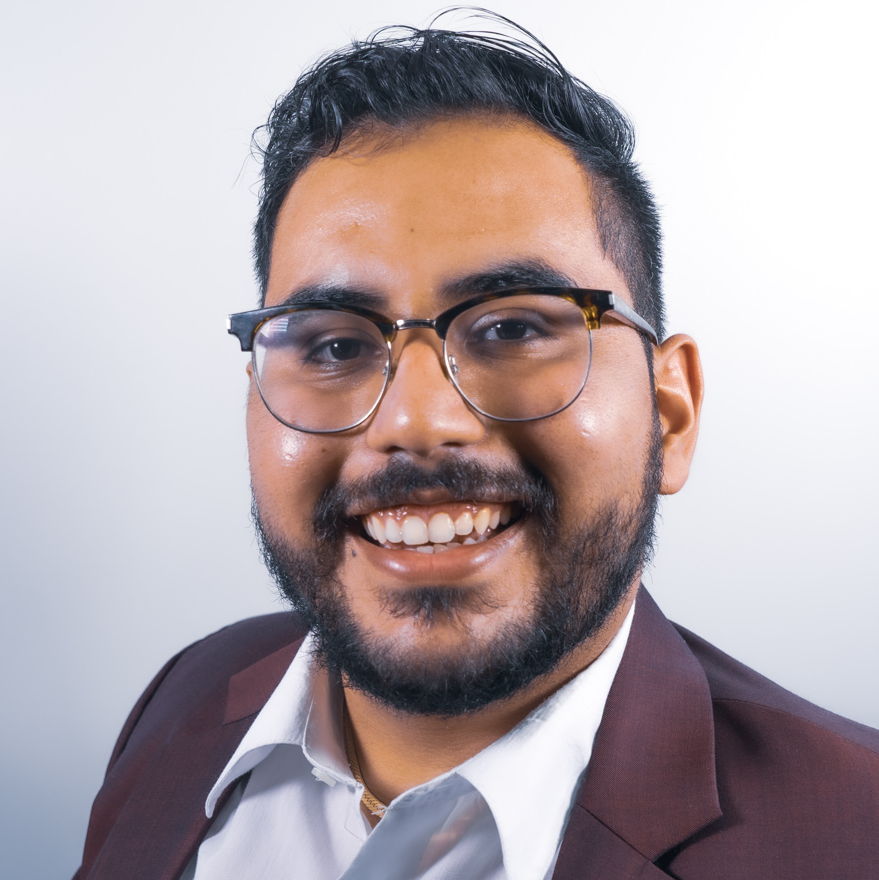 Its $250 million AUM asset base brings in $1.25 million a year. If it sustains the four-fold growth rate it achieved by January, it could have as many as 100 clients, paying $1.2 million in annual license fees.
To justify its valuation, it needs to hold fees at 50 basis points, and grow 20-fold, then it will close in on the magic number of $50 million in revenues that would befit its unicorn status, Sokolin explains.
Vise is on track, says Vasavada. "In the past year our assets under management have grown by more than 60 times, and we've seen incredibly strong demand."
Yet Murphy suggests Vise may need to double Sokolin's revenue estimate. That would require it to manage at least $20 billion, 80 times its current AUM, or 0.3% of the $5.7-trillion in assets managed by the 30,000 US-based registered advisory firms.
Winning Mom and Pops
Vise may also struggle to translate its VC vision into a narrative that plays as well on the golf course as it does in the board room, says a financial technology source.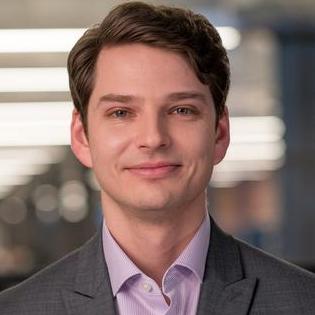 "If you're going in with the super whizzy, 'We're the Silicon Valley types,' the RIA market is hard to crack; it's more relationship driven," the source states.
It's also easier to court a $100 billion AUM shop as a financial technology company than to woo Main Street advisors, adds Murphy.
"Mom and Pop shops, the vast majority, aren't in a position to buy or make a decision in a timely manner, so it's incredibly difficult. [Many also] don't have the funds to pay for [Vise], and may not actually want to outsource portfolio construction," he continues.
Where Vise and its founders truly stand out is their ability to create a narrative that major backers like Sequoia and Ribbit desperately want a stake in, says the source.
"These guys are extremely attuned to that. They've raised because they have a story to tell," the source states.
The speed at which Vise has raised also shows that VC investors now see financial technology as a sure bet, says Murphy.
"Most VCs now view financial technology as having limited downside, and there's enough activity and players that they're unlikely [to] take a zero on their golf cards," he says.
Both Ribbit and Sequoia have a stellar track-record in financial technology.
Hiring up
Founded in 2012 by entrepreneur Meyer 'Micky' Malka, Ribbit has backed lender Affirm, Robinhood, neo-bank Revolut, crypto-custodian Coinbase, and Wealthfront. It is also backing Walmart's Hazel, its developing foray into financial technology. See: Walmart names its robo-advisor 'Hazel', but its financial services venture still remains an enigma.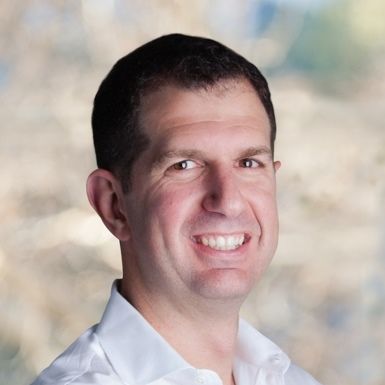 Sequoia, founded in 1972, has backed First Republic Bank, FutureAdvisor, PayPal, Robinhood. Outside financial technology, it has backed Google, WhatsApp, and AirBnB among other firms.
Although Vise failed to meet the $1 billion AUM target it set for its first year, the company has met its goals, it states.
One major goal was scaling-up the company's headcount, and, in the past 12 months, Vise has added 64 staff. It expects to make 30 more hires by July.
New chief technology officer (CTO), Andrew Fong, formerly of Dropbox, and head of investment strategy, Dave Twardowski, a former Dimensional Fund Advisors (DFA) strategist are among the hires.
Alongside Fong, formerly vice president (VP) of infrastructure engineering at Dropbox, and Twardowski, formerly DFA VP for strategy research, the company has added at least three more senior executives over the last year, and one source says another senior hire is imminent.
Dropbox recruiter Yoonie Kim joined Vise as VP for people and talent in June 2020, ex-Affirm product director Niki Sri-Kumar, joined Vise as its VP of product in July 2020, and chief compliance officer (CCO) Shah Hafizi, previously BlackRock CCO for digital wealth, came abord in Sept. 2020.
Former SEC commissioners Troy Paredes and Joe Grundfest also joined Vise's board in Sept. 2020.
Other board members include Sequoia partners Shaun Maguire and Ravi Gupta, ex-YouTube CTO Steve Chen, FutureAdvisor founder Jon Xu, and Nikesh Arora, CEO and chairman of Palo Alto Networks. Following Vise's Series C, Malka will join the board.
---
---
Jeremy
September 3, 2021 — 10:23 PM
From what I understand from advisors that are currently leveraging Vise, it isn't truly AI. It's just a factor based model with a decent UI
Rob
If it were easy, someone else would have already done it...
Ethan
They've done a stellar job selling the narrative, but where is the performance? We keep hearing the hype but it is fluff. I could be wrong, only time will tell.
---