Bill Crager stuck to his guns.
Brooke's Note: I found two points of news interest here. First, the discussion about the cottage industry of independent advice juxtaposition to index investing now involves being lifted by inclusion in a bigger index. But maybe more importantly, it shows that a CEO can judiciously stand up to Wall Street's rigid demands of linear quarterly growth, take the heat and live to not regret it. That's independent leadership in the world of public companies.
Thanks to a fortuitous inclusion in a lesser-known stock index, Envestnet (ENV) has now regained nearly all of its share price losses when it surprised analysts with bad news in February and -- unsurprisingly -- caused shares to tank.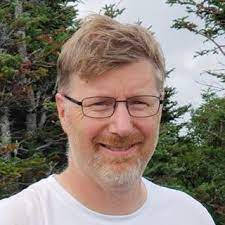 The S&P Dow Jones Indices, which produces, maintains, licenses and markets stock market gauges, will add shares of the Chicago outsourcer to the S&P MidCap 400, effective prior to the opening of trading on Wednesday, June 9.
The rebalancing causes index funds and asset managers whose performances are tied to the index to add or subtract stocks from their portfolios. News of ENV's inclusion sent its shares up 10.8% or $7.84 to $79.40. Its market cap is a healthy $4.3 billion.
The NASDAQ, on which it trades, gained 1.47% today (June 4), on a day when all major indexes gained.
The S&P 400 is comprised mostly of companies nobody ever heard of, companies en route to glory and a handful idling on the second tier, like Mattel, Six Flags, Harley-Davidson, Wendy's and SEI Investments.
It serves as a barometer for the U.S. mid-cap equities sector and is the most widely followed mid-cap index. It was up today 0.53%, or 14.40, to 2,729.36.
On the rebound
For Envestnet -- just one of two companies to be added -- inclusion is a sign of progress. The company had its IPO in 2010 at about $10 a share.
The stock headed south in February after the company announced plans to take $30 million out of cash flow to make investments this year in hiring and technology. The move caused it to issue 2021 earnings guidance that missed analyst expectations.
Piper Sandler analyst Christopher Donat was among analysts who slashed price targets to $64 a share from $94 on the news. Shares tumbled more than 20% from $80.17 to $62.56 at Friday's close Feb. 26. See: Envestnet shares nosedive before regaining some ground after Bill Crager lays out bold new 'post-COVID' vision and tosses one 'curveball'
The stock has ranged from $45.53 to $92.51 over the past 52 weeks, hitting its high last August.
Since then, shares have slowly rebounded as Crager worked hard to help investors understand his complex and ambitious plans.
Much of Envestnet's future relies on making stock brokers sell more and at higher profit margins by arming them with data to assure pinpoint sales efforts. See: Bill Crager buys Wall Street patience by detailing how Envestnet can rent out brainpower, deliver 'wellness' and be rewarded with revenues at an astounding 40 basis points higher
Mixed effect
Although Envestnet got a bump from its inclusion on the index, the same effect is not guaranteed in the Fortune 500. LPL Financial (LPLA) was just added to that club and shares actually declined.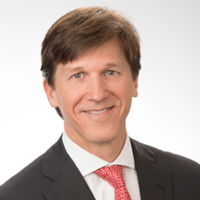 While the index rose nearly 1% in today's trading, LPL shares were off 2.28%, or $3.29, to $140.71.
"The company's total advisory and brokerage assets grew to $500 billion by 2016, and have doubled over the last five years to surpass $1 trillion, as of April 30, 2021," the release states.
"Today, LPL has more than 4,800 employees aligned as one team on one mission to support more than 18,000 advisors and 800 financial institutions, who serve more than six million investor accounts."
LPL Financial is ready to add $100 billion of assets from three pending deals, but it also just recorded an organic growth record and tipped from being predominantly a brokerage to more of an "advisory" company.
The Fort Mill, N.C., firm grew advisory and brokerage assets 43% year-over-year to $958 billion, while advisory assets alone increased 54% year-over-year to $497 billion.
---
Related Moves
---
---
November 10, 2020 – 2:45 AM
---
---
Mentioned in this article:
---
---
---