Roger Aliaga-Diaz: 'There is no enduring economic or investment rationale to expect cryptocurrencies to generate positive real returns.'
Charles Schwab & Co. and Vanguard Group recently clarified their divergent stances on selling and holding bitcoin as investments -- and they remain polar opposites of Fidelity but also far apart from each other.
The $7-trillion-plus indexing fund giant is really having none of it, while Chuck's $7-trillion broker-dealer revealed its cue to get in the game.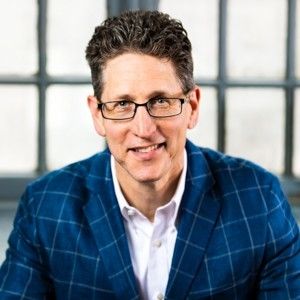 Fidelity, with $10 trillion of AUA, meanwhile, has no qualms and continues to blaze ahead. See: Fidelity Investments applies its proven Peter Jubber to its unproven bitcoin unit and its launch of Fidelity Digital Funds signals it's all in on blockchain currency
In contrast, the Westlake, Tex., and Malvern, Pa., giants largely remain holdouts in selling, holding and administering bitcoin as investment assets, based on recently published statements by each.
The difference is that Schwab describes unequivocally how it will go all-in, if it goes in at all.
Schwab promises to provide both crypto custody and crypto spot trading buttressed by full-on education to make it user friendly, it writes. Clients can access bitcoin exposure at Schwab through third party managers like Grayscale .
"Schwab is at the barest minimum," says Craig Iskowitz, a consultant who also sits on the advisory board of Blockchange, which connects managers of models with crypto to financial advisors. "Fidelity is way beyond that with bitcoin mining and a whole ecosystem."
Crypto key
Schwab is willing to abide by a demand-deserves-supply logic, if the market comes to maturity. Schwab is also open about what might herald a 'mature' crypto market.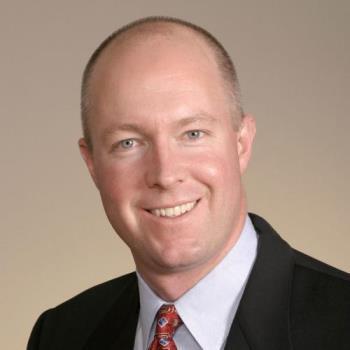 "We believe that future SEC approval of a cryptocurrency ETF will be a key step in the market's development, and an attractive, low-cost option for clients interested in this space," the company states in a research memo.
Just don't expect Schwab to be the asset manager doing the applying for the ETF, says New York-based consultant Greg O'Gara.
"If Schwab submits a crypto ETF application in the short-term, it might be perceived as an endorsement for an asset class with too many unknowns."
Schwab is also specific about what it considers an "attractive" offer.
"You can expect Schwab to have more investment options for clients, including spot crypto trading and custody." its report says.
"And, of course, if we do bring new solutions to market, like always, you can expect them to be a great value, designed to support client need and surrounded by the advice and education our clients have come to expect from us and deserve."
Schwab's advance on crypto-specificity likely reflects in part what it is hearing from the 10,000 RIAs who hold $3 trillion at Schwab, says Tim Welsh, president of Nexus Strategy in Larkspur, Calif..
"I spoke with an RIA last week and they said, 'I get at least three bitcoin inquiries each week.' The custodians have got to do something."
Fast Follower
Schwab is still in control of its cryptocurrency destiny, Welsh assures.
"It's not like taxis and Uber. You can be a fast follower here," he says. "Schwab could probably replicate [the basics of custody and trading at Fidelity] in [a metaphorical] 20 minutes if they haven't written the code already."
Fidelity is flying close to the ground with its crypto suite of services, says O'Gara.
"I think they are positioning themselves for crypto without directly jumping into an overt endorsement of direct retail trading and broad access - which is smart," he sys. "Although you cannot trade bitcoin directly in a Fidelity brokerage account, Coinbase digital currency accounts/ balances can be viewed on the Fidelity platform."
Yet David Lindenbaum, a 16-year Schwab executive responsible for all aspects of product development and management who recently left and advises Blockchange, doesn't believe Schwab has the bandwidth to move that fast.
"Right now they have their hands full with the TD integration, so it will be a few years before they enter the space," he says.
"As (cryptocurrency) becomes more widely regulated and adopted in the US, I foresee Schwab entering the space via an existing crypto custodian or making an acquisition.
Vanguard remains unflinchingly convinced the emperors of bitcoin are wearing no clothes.
"There is no enduring economic or investment rationale to expect cryptocurrencies to generate positive real returns," Vanguard Americas Chief Economist Roger Aliaga-Díaz wrote in a Vanguard website post titled, The case for caution with crypto-currencies.
Counterintuitively, Vanguard's doubtful stance is a positive sign for the entrepreneurs jumping into the category without external validation, Iskowitz says.
"There are true believers, people on the fence and naysayers," says the Ezra Group principal. "It's only disruptive if someone is against it."
Assessing value
A Schwab Center for Financial Research FAQ, uses strong language to nay say bitcoin's viability as an investment.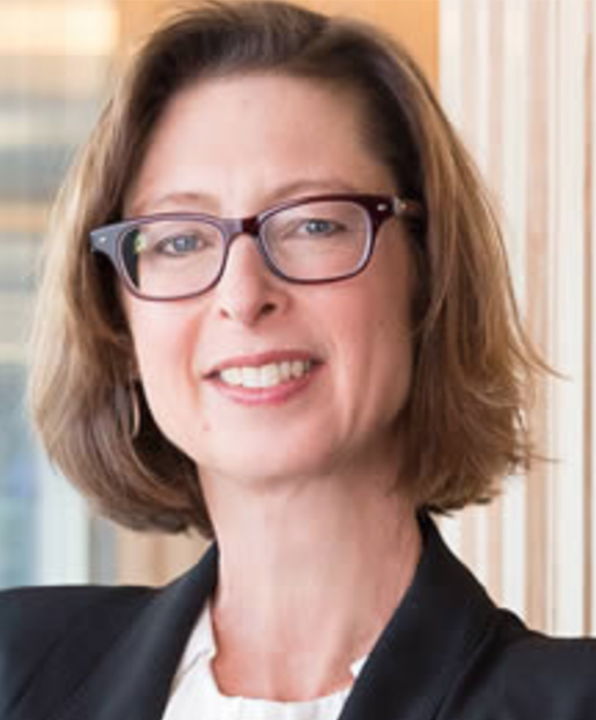 "Bitcoin and other cryptocurrencies are speculative investments," it notes in the cryptocurrency FAQ.
"Bitcoin doesn't fit within traditional asset allocation models, as it is neither a traditional commodity, such as gold, nor a traditional currency. Bitcoin's dramatic volatility is driven primarily by supply and demand, not inherent value.
"Traditional value metrics don't apply, so there are no methods for assessing its value that we endorse or find persuasive beyond the trading value," Schwab writes as a caveat.
Yet, the Schwab FAQ acknowledges that larger forces than logic, book learning and reason are in play with cryptocurrency. See: Charles Schwab & Co. is a budding cryptocurrency convert and will enter the market in a big, 'disruptive' way, says its CEO--but not before the SEC says it barks or quacks
"Nevertheless, in the 13 years since the underpinnings of Bitcoin were first described, the cryptocurrency market has developed beyond an initial experimental phase and continued to mature as a new, unique, and sizable asset class."
Opportunity costs
Vanguard rejects cryptocurrency's decade-plus history, alone, as a reason to even consider abandoning proven stores of value, because the opportunity cost is just too high.
"For investors, adding exposure to cryptocurrencies would mean reducing allocations to traditional asset classes, such as stocks, bonds and cash, which Vanguard views as the building blocks of a prudent, well-balanced investment program."
"Looking at their core investors, Vanguard doesn't need it in the short run," Iskowitz says. "But personally, I see nothing but upside in having the Ric Edelman 1% to 2% exposure."
Fidelity speaks
A spokeswoman also sent a link to a March article in the Wall Street Journal where Fidelity expressed its view on the matter.
"The digital assets ecosystem has grown significantly in recent years, creating an even more robust marketplace for investors and accelerating demand among institutions," a Fidelity spokeswoman wrote in the WSJ, addressing its SEC application to launch a bitcoin ETF. See: Why Fidelity's bitcoin ETF application might have a shot
In other words, Fidelity is simply meeting a rising demand from investors for access to "digital assets."
"An increasingly wide range of investors seeking access to bitcoin has underscored the need for a more diversified set of products offering exposure to digital assets," the Boston-based firm writes.
---
---
---