Mary Erdoes: Clients are beginning to understand the environmental, social, and governance (ESG) impact of their portfolios.
With the fat, low-hanging players plucked by its chief rivals, J.P. Morgan will buy OpenInvest to get in the game helping financial advisors actively manage indexes, a fast growing investment strategy quickly rivaling mutual funds and ETFs.
The purchase also gives J.P. Morgan the ability to provide performance reports on how the home-spun direct indexes do.
The New York City bank's wealth management unit will fold the San Francisco startup into existing products and services -- not least 55ip. It acquired the latter from TIFIN to deliver model portfolios to advisors. See: Building a robo for RIAs with (maybe) no robo baggage, 55ip sizzles with hires as it makes Matt Abar a partner and strives to make 'risk' a for-profit four-letter word
J. P. Morgan, however, plans to keep the existing brand.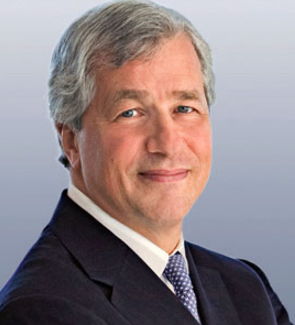 The terms of the deal were not disclosed for the Y Combinator-backed 2015 startup. OpenInvest manages $105 million of assets, according to its ADV.
It has raised about $24 million from a host of venture capitalists, most recently $10.4 million 14 months ago from from, among others, Alexandria, VA.-based QED Investors, and Menlo Park, Calif.-based Andreessen Horowitz – an early seed backer. See: OpenInvest raises $10.4 million and flips B2B switch, founder lays into mutual funds
"Over time, J.P. Morgan will leverage OpenInvest's ESG capabilities with 55ip's tax-smart investment strategies to deliver customized solutions to Private Bank and Wealth Management clients that are values-aligned and tax-efficient," the company writes in its release.
OpenInvest offers environmental, social, governance (ESG) investment management products and impact reporting services, according to the release.
In April, Chairman and Chief Executive Officer Jamie Dimon said JPMorgan would "finance and facilitate" more than $2.5 trillion over the next decade to advance climate change efforts. JPMorgan announced it'll buy Campbell Global LLC, a Portland, Ore.-based asset manager specialized in timberland and natural resources to gain an "active role" in the booming market for carbon offsets, Bloomberg writes.
Late to the game
Dimon weighed in on the importance too of reaching RIAs when the company bought 55ip in December. See: Jamie Dimon is late out of the gate, but vows to run twice as hard toward the RIA market, purchasing 55ip and advertising his hunger to buy more
"Asset management: My line is open," Dimon said looking straight into the camera at a Goldman Sachs web event, Dec. 8, Reuters reported. He was referring to his desire to buy up asset management fintechs, regardless of how much of a temporary drag on earnings they might prove to be.
J.P. Morgan was late to the ETF game and then lost out last year on deals for the largest direct indexing firms in the industry -- notably Parametric and Aperio, They were acquired by Morgan Stanley and BlackRock respectively. See: Despite tepid net flows in 2020, Aperio finds its white knight; BlackRock makes a deal to compete with buyers of Parametric, Motif and Folio
While direct-ownership tax treatment, like SMAs, are one of the benefits, managed indexes are all about ESG for the firm, according to a series of J.P. Morgan executives, trying to convince historically skeptical RIAs to bite. See: RIAs are just not that into ESG investing -- at their peril, a new study says. That makes a leap: This is the one case where the customers -- both RIAs and their clients -- are wrong.
"Clients are increasingly focused on understanding the environmental, social, and governance (ESG) impact of their portfolios and using that information to make investment decisions that better align with their goals," said Mary Callahan Erdoes, CEO, J.P. Morgan Asset & Wealth Management.
Outgrowing its niche
What big firms increasingly focus on is that ESG investments --made historically as a side-dish act of altruism for planet and people -- turned out to be shrewdly effective in a way that even Wall Street appreciates.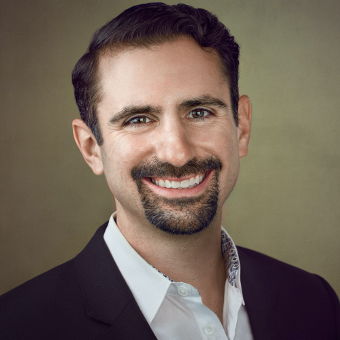 Better yet, ESG investments are a surprisingly effective means by which asset managers can attract fresh assets and regain some of the profit margins obliterated by conventional index investing.
Asset managers that embrace ESG find they can charge about 60% more on average. Between March 2020 and March 2021, inflows topped $121.7 billion, a near 14% annual increase that has even prompted a wide range of analysts to assert that ESG has outgrown its niche status.
In 2020, sustainable funds levied an average expense ratio of 0.28%, versus 0.18% for their non-ESG matching counterparts. The average ESG ETF expense ratio has also risen two basis points in the last 24 months, according to an ETFTrends report.
MacKillop's retort
Yet price competition is coming to ESG. The day after [June 30] the OpenInvest purchase was announced, First Ascent came out with an economical, non direct indexing ESG portfolio management service.
First Ascent is charging 35 basis points -- which also applies to its conventional portfolios -- but with a capped household flat fee of $1,400 for the ESG Global Core portfolios. The fee covers performance reporting, billing, advisor support, and account administration services. See: Scott MacKillop applies shock-and-awe pricing to SMA market to good effect after merely lower fees left RIAs flat
First Ascent CEO Scott MacKillop says that the vast majority of advisors will see the offering as superior to direct indexing alternatives -- both on quality and price.
"Our new ESG Global Core portfolios should satisfy the needs of 75% to 80% of our clients," he says. "They significantly enhance ESG scores across a broad range of causes and issues and are less expensive than other alternatives." See: After a 2018 cash scare, Scott MacKillop got a $1.5 million lifeline and -- boom -- RIAs rewarded his flat-fee TAMP with 1,000% AUM growth in 35 months
The weighted internal expenses of the ETFs in the ESG Global Core portfolios range from .13% to .42% of AUM. First Ascent says it will also provide direct indexing products in the "very near future."
Yet for all this ESG growth, OpenInvest lacked J.P. Morgan's reach in its quest to tap into the mainstream of American investors.
"Our partnership with J.P. Morgan combines leading ESG technologies with America's largest bank and the ability to reach nearly half of all American households," explains Joshua Levin, co-founder and chief strategy officer, OpenInvest, in today's release pertaining to the sale.
Still, it has a long way to go to reach the status of industry leader. Parametric manages hundreds of millions of dollars in direct indexing assets that prompted Morgan Stanley to pay $7 billion for the company. See: Morgan Stanley's Eaton Vance deal yields a golden nugget-- Parametric--and a means to own the direct-indexing super trend -- at a bargain $7 billion
---
Related Moves
October 1, 2019 – 1:06 AM
---
---
---
Brian Murphy
ESG is a red herring, propagated by the financial services industry to drive fees; nothing more. The fact that OpenInvest raised > $20MM in funding to get to $105MM in AUM points out that they simply couldn't find a viable market for their offering. I would be surprised if outside investors got anywhere close to their money back on this. This is a tuck-in investment along the lines of Motif a year ago.
---