Kurt MacAlpine is leveraging trust built up between RIAs who know and like each other and form an informal pod.
CI Financial Corp. will add an RIA to its roster and has now quietly bunched about $16.3 billion from the membership of an elite RIA study group with a name akin to a British pub.
The Toronto asset manager and wealth manager will nab $2.6 billion from Radnor Financial Advisors in Wayne, Pa, to grow CI's U.S. assets to an estimated $68 billion and complete a rapid-fire take-out of Blind Squirrels' heads of state.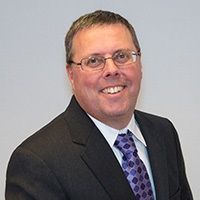 Blind Squirrels is one of a number of growing peer counseling groups that RIAs can turn to for advice on a range of issues involving the nuts and bolts of the business.
CI previously acquired fellow 'Squirrel' firms Balasa Dinverno Foltz, RGT Wealth and Brightworth, which added $4.5 billion, $4.7 billion and $4.7 billion, respectively, in quick succession.
"We are excited to join the growing CI network of like-minded firms," said Michael Mattise, managing partner, president and chief investment officer of Radnor in a release.
CI Financial declined to respond to a query by the time this article was published, submitted a few hours earlier.
Deepening relationships
"We continue to deepen our working relationship with CI Financial, which has become a dominant player as a majority acquirer," said Karl Heckenberg, CEO of Emigrant Partners.
"CI and Emigrant have complementary business models and it's exciting to see the types of opportunities we can create for RIAs looking to achieve specific objectives."
Emigrant holds stakes in other Blind Squirrels including RegnetAtlantic of Chatham, N.J., which manages more than $4 billion of AUM.
The acquisition marks CI's 19th in the U.S. (including acquisitions by CI-affiliated RIAs) since January 2020.
From its founding in 1989, Radnor's niche was in serving senior corporate executives.
---
Related Moves
August 13, 2022 – 12:39 AM
---
November 22, 2018 – 12:07 AM
---
---
---
CI Private Wealth
Enjoy the 'independence' while it lasts.... tick tock
Jeffry
Fascinating to watch both the number and caliber of large-ish ($1 Billion + RIAs) that have chosen CI as their suitor and recipient of the final rose presumably a very competitive auction process. Even more amusing to the read the press releases which contain the phrases "placing the best interests of our clients above all else" It might also be worthwhile to look over CI's quarterly earnings call transcripts. Discussion of CI's U.S. Wealth business, results, and forecasts have been sprinkled with statements such as "This number only includes our current interest in these companies and does not include any growth or market assumptions. It also excludes any strategic or cost synergies, asset management product sales, business model improvements or planned but unannounced transactions." Can't fault the founders, hard to say no to the highest bidder monetizing your life's work; but it's the employees and clients that that you really feel the most disheartened for.
Next Steps
Smart... CI gets a captive pipeline of future control acquisitions and Emigrant gets a buyer who will pay 15x based on a phone call and a preliminary P&L. Kurt gets to tout his acquisitions to his board (don't worry about down the line, just focus on the now) and Karl gets an influx of cash for the Milsteins. If you're willing to look past the future of the firms, the end clients, and the current employees, it's really a perfect symbiotic relationship.