Sanjiv Mirchandani is leaving Fidelity after accepting a buyout package too good to refuse.
Brooke's Note: The common wisdom is that big companies are vulnerable because they aren't nimble in times of rapid change. But really the problem is that they aren't decisive. But this appears to be a case of Fidelity being very decisive in how it approaches innovation and reinvention -- risking money to get people to leave happily and risking losing good talent in its quest for a new generation of talent.
Sanjiv Mirchandani is retiring at Fidelity Investments along with nearly 2,000 of his colleagues as the company encourages a massive turnover to infuse fresh talent and give others in the company a chance to grow their careers.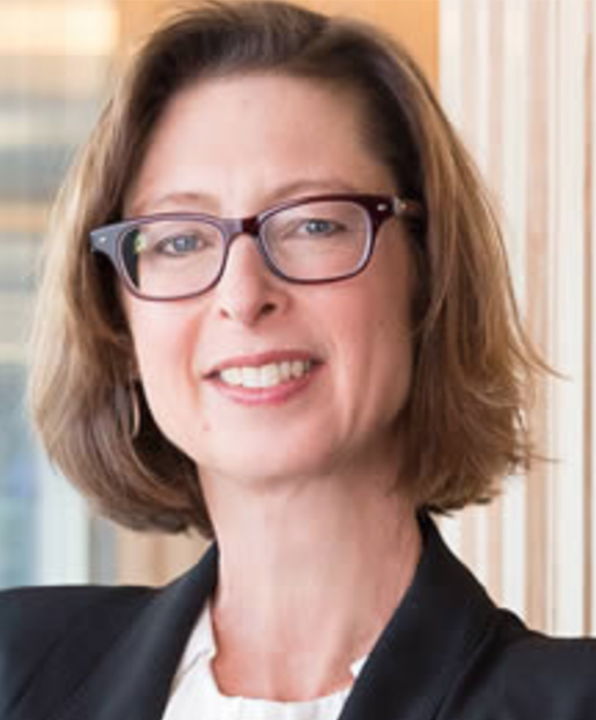 The former head of all RIA custody and IBD clearing oversaw more than $3 trillion of AUA and was a fixture at the Boston firm for 27 years.
RIABiz first learned about the buyout from a source, later confirmed by the company.
Fidelity's voluntary buyout offer is like a big rototiller, says Steve Gresham, managing principal of New York City consultancy, The Execution Project. He spent nine years at Fidelity, between 2008 and 2017. Mirchandani hired Gresham at Fidelity in 2008.
"Keep turning the garden over and allowing younger leaders to rise. Roll off higher cost executives - very common in the world for sure," he says.
Fidelity offered the voluntary buyout opportunity to staffers who have had long and successful careers at the firm and were "looking to take on something new," says Fidelity spokeswoman Nicole Abbott. Fidelity Institutional had about $2.5 trillion assets in December 2017 and as of May 2021, it was at $3.9 trillion.
Also known as 'voluntary redundancy' (VR), it is a financial incentive companies used historically to encourage employees to voluntarily resign, typically in downsizing or restructuring situations. The purpose is to avoid compulsory redundancies or layoffs. An aspect of the programs is that you typically get paid more to leave of your own volition than if you get shown the door.
Digital future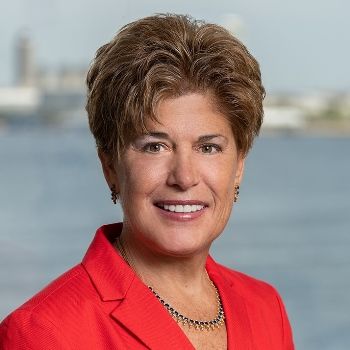 Fidelity is hardly alone in seeking new talent in step with a shift in focus to a digital future that includes automation, interactivity, cryptocurrency, artificial intelligence and quantum computing.
The Charles Schwab Corp. is now hiring 1,000 new workers in North Texas, according to news reports yesterday. The move follows 1,000 job cuts after its purchase last fall of TD Ameritrade. See: Fidelity Investments flies past staggering $10T milestone, but Schwab, finally fully loaded with Q1 results from TDA merger, steals some of the Boston giant's thunder
Earlier this year, Fidelity advertised to fill about 2,500 client-facing jobs, in addition to the 5,150 it filled last year. It will also bump its technology headcount by 10% and hire 1,000 new financial planners, according to the company.
Age plays a role, Gresham says.
Yet, Mirchandani says in a LinkedIn post he's retiring in a spirit of working to live.
"Having reached the milestone age of 60 and emerging from this pandemic, I'm looking forward to my retirement, which will include lots of travel, music, continuous learning, and non-profit work.
"Simply put, I will have the type of retirement that so many of the advisors I've had the pleasure to get to know work hard to secure for their clients every day."
Reaching deep
Mirchandani, one of the highest-profile executives departing, is being joined by an estimated 2,000 staffers who received buyout offers, or about 4% of Fidelity's 50,000-strong workforce.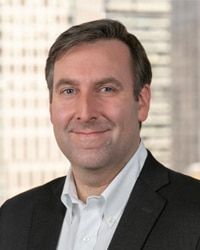 "For associates who remain at the firm, this provides opportunities to grow through new skills, new experiences and, for some, new or expanded roles," says Abbott.
"For clients, this means fresh perspectives from their Fidelity relationship leads and the teams that support them."
Carolyn Clancy and Jim Mitchell are also among those who posted about their departures on their LinkedIn pages. No replacements for any of the positions has been named.
Clancy has been at Fidelity for more than 22 years, according to her LinkedIn page. For the past year, she served as executive vice president and head of strategy, analytics and market readiness for Fidelity Institutional.
Previously, she was the head of the broker-dealer business from 2017 to March 2020.
"I'm excited to share some big personal news – after 22 exciting and successful years at Fidelity, I'm moving on to a new chapter in my life," she wrote.
I've had the privilege of working across so many parts of this incredible company and industry with many amazing leaders and colleagues, and I'm so grateful for the experiences, accomplishments, and friendships I'll take with me."
Both Clancy and Mirchandani have had a remarkable tenure at Fidelity, says Abbott.
"They have made significant contributions across Fidelity throughout their tenures and their passion for helping our clients grow will be greatly missed, but we know the team will carry on their commitment to delivering impactful results for both Fidelity and our clients. We wish them all the best in their next chapter."
Mitchell has worked at Fidelity for since 1998 and was most recently a vice president of financial wellness.
Big losses
As more departures are trickling down along LinkedIn and social media pages, the timing has seemed peculiar, says Karl Heckenberg, CEO and president at Emigrant Partners.
"Both were long-timers and well-regarded. I assume with all of the changes Carolyn and Sanjiv decided to take retirement. I just thought it was odd that two long-timers both bounce at the same time."
But Abbott says the timing is being driven by the June 30 deadline for the voluntary buyout.
"The trick for the VBO (voluntary buyout offer) is that it really can't be offered selectively. If you meet the criteria (a blend of age and tenure with Fidelity) you really should be able to take it. So if your personal desires line up with the offer, it's attractive," Gresham says.
He adds that both Clancy and Mirchandani will be big losses at Fidelity.
"Both Carolyn and Sanjiv are well regarded and effective leaders. ...but like every firm it's important to make room for leaders of the future."
In fact, Abbott says that planning for succession takes a long time.
"As we plan for succession, the Fidelity Institutional organizational structure will largely remain unchanged and we have initiated a thoughtful and deliberate process to identify successors," she adds.
---
---
---