Jeffrey Young: The biggest threat to the market comes from the market itself. Nobody is bearish.
Is the domestic economy, right now, having a "fit," or is it a "start?" We need to know to help judge where the market is going.
Jay Powell, chair of the Federal Reserve, tried to answer the question at a Federal Open Markets Committee (FOMC) press conference (June 16), stating that the US economic recovery is proceeding both in "fits and starts."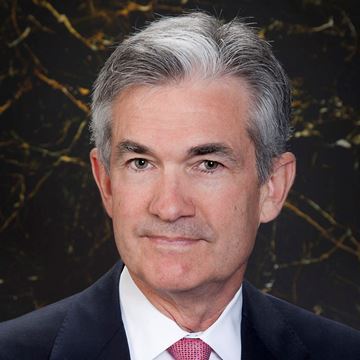 "As the reopening continues, shifts in demand can be large and rapid, and bottlenecks, hiring difficulties and other constraints could continue to limit how quickly supply can adjust -- raising the possibility that inflation could turn out to be higher and more persistent than we expect," Powell explained.
The Fed is gearing up to scale back bond purchases it used to support financial markets and the wider economy during the COVID-19 pandemic, according to officials.
That means rate rises will likely come by year-end 2023, up to a year earlier than industry expectations.
Yet the biggest threat to the market comes from the market itself -- nobody is bearish.
Volatility risks
The hedge funds, overseas institutions and sovereign wealth funds we [at New York City economic data analysis vendor DeepMacro] talk to are somewhere between bullish and very bullish, and the roving bands of meme traders have scared away the shorts.
"Everyone's long," fretted a senior manager at a futures brokerage to me this week at a Manhattan hotel breakfast.
It was our first meeting since the before days.
Indeed, although in and of itself, one-sided positioning won't kill the bull market, it does raise risks of volatility if there is some unexpected event.
For now, the Fed's interest rate target remains zero to 0.25%. It reaffirmed its commitment to $120 billion in monthly bond purchases in the minutes of its latest meeting. See: Mincing no words, Vanguard chief economist slams Fed for failure to make hard data the basis of massive rate cut.
That said, the number of Fed officials favoring a 2023 rate increase grew to 13 out of 18, up from seven in March. Seven officials expressed a desire for a 2022 increase, up from four in March.
Balancing fits and starts
Yet the market will "keep on truckin'." By that, I mean the data on who visits truck stops, how often, why and what they do next provides a unique bellwether on the country's economic recovery. See: US economy and stock markets have hit a post-COVID 'rock bottom,' and smartphone data show a stealthy mini-recovery is developing.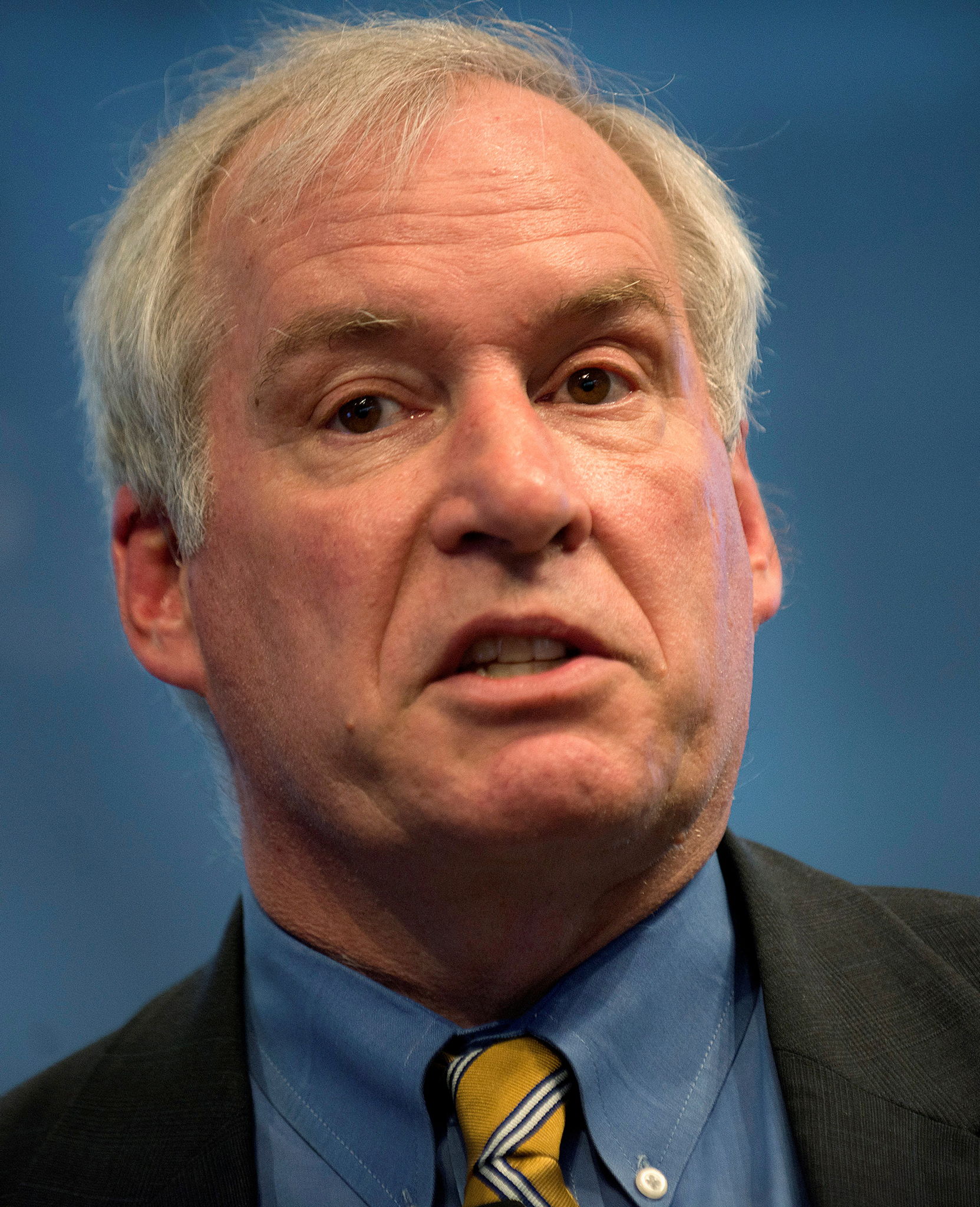 In fact, we love a good truck stop story, and we've turned this love into a real-time indicator of the economy.
Powell's "fits and starts" declaration is also a good way to describe economic patterns suggested by truck stop visits.
Trucks carry about 60% of US freight, and highways -- the arteries through which the goods on these trucks flow--are dotted by truck stops.
In April, the number of mobile phones tracked at truck stops declined 3.9% from March, and the number of transportation jobs declined by 77,000. In May, mobile phones tracked to truck stops increased 2.5%, and transportation jobs increased by 37,000.
Yet so far this June, mobile phone visits fell 1%, leaving the economy finely balanced between fit and start.
The greater risk
This may come as a disappointment, given the flood of commentary about "reopening" the economy, but, in reality, the economy has been open for a long time.
Indeed, economic activity has risen and fallen independently of government pronouncements pretty much since the beginning of the pandemic, except some services sectors, like tourism.
The income transfers in the last Trump stimulus package and the first Biden stimulus package have been mostly spent, too, so economic activity has cooled to a degree. See: Imperfect social distancing efforts may suffice to save the U.S. economy -- and our 401(k) accounts, says hard data from China's bout with COVID-19.
The June decrease in mobile phones tied to truck stop visits also poses the question of whether markets will keep truckin' over the summer.
Markets didn't like the Fed's suggestion that a strong economy could prompt interest rate hikes earlier than expected, either.
The Fed is also leaning incredibly hard on its "the greater risk is that we do too little" thesis, too.
Grief stages
Yet perspective is needed, and, generally, the market goes through three stages of grief at the end of monetary easing cycles.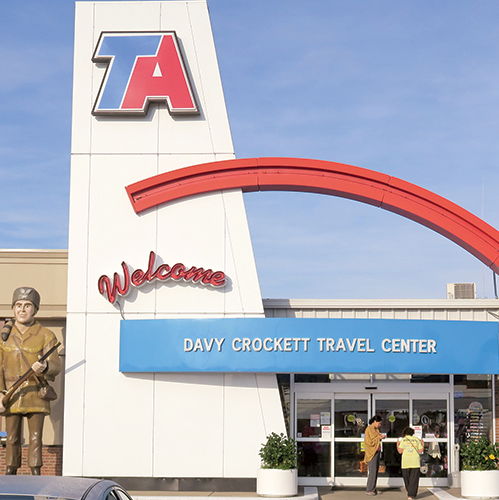 The first stage is when the market realizes it's not a crisis anymore and crisis-era policies are no longer appropriate.
The second comes when the market recognizes the Fed will have to reduce securities purchases, and, maybe, even raise rates at some point.
The third stage is when the Fed signals its first move is imminent, probably within a few meetings of the signal.
This week [beginning Jun. 14] heralded the arrival of the second stage.
When the second stage takes hold, it can cause grief in the market, but the pain is usually short-lived, because the market tends to get over it quickly.
Indeed, there is little reason to think that a well-telegraphed taper, or the possibility of rate hikes in 2023, will cool spending, idle trucks or stall the equity market.
Once the shock of the second stage fades, we will still be left with an economy where trucks are moving, consumers are traveling, and new businesses are forming.
Interest rates are also still massively below the economic growth rate, no matter which interest rate you look at, so there's little threat to the recovery, which drives corporate earnings, which drives share prices.
For the very short run, our factor exposure models also still say US stocks should rise. Not by much, but at least they should go up. Growth always "peaks" early in the cycle, after the initial rush, but markets keep going.
Nobody negative
That isn't to say there isn't any risk.
The risk is that nobody is negative on the market, so it won't take much to tip the market over, including some unexpected event, such as the Fed's own move to the second stage.
The other risk is that, given a rally in US Treasury yields, I think the market has decided to give the Fed the benefit of the doubt and believe its "transitory" story, even though it hasn't showed us the borderline between "transitory" and "we gotta do something."
So watch the trucks.
If the second stage takes some froth out of the market, and goods keep moving through the truck stops, so much the better for a longer market rally.
The FOMC lifted its economic growth projections, during its recent meeting, too.
The Fed sees GDP rising 7% by year-end 2021, up 50 basis points. It also forecasts GDP growth of 3.3% in 2022, and 2.4% in 2023, Bloomberg reports.
Fed augurs
The Fed and the US Treasury have already put some of their crisis tools back in the toolbox. By moving the first expected rate hike (two hikes, actually) into 2023, from 2024, the Fed has signaled that rates might go up even sooner than expected.
Asset purchases will likely be tapered sooner than expected, too.
The FOMC holds eight scheduled meetings a year. It also holds irregular meetings when needed. Its next meeting is scheduled for July 27-28.
Some voices, including Eric Rosengren, president of the Boston Federal Reserve Bank have also begun talking more openly about tapering.
"It's quite possible that we'll see those conditions [to begin tapering] as we get to the latter half of the year," he said, May. 5.
Bellwether recommendations
Truck stops run the gamut from small independent operations to sprawling mini-cities owned by large corporations. Truckers stop at them for fuel, food, companionship and even casinos and religious services in some locations.
During the pandemic, the movement of goods, via truck, also kept the shut-down economy from truly and completely shutting down. So the number of people who go to truck stops is clearly a good indicator of what is going on in the economy.
Small wonder that the US Department of Transportation deemed truck stops as "essential businesses" and encouraged them to remain open 24 hours.
My most recent truck stop pass was at the TA stop in Troutdale, Ore., just outside Portland, heading east.
There were a lot of trucks loaded with containers heading in that direction – many carrying goods imported from Asia, no doubt.
Fed officials would also be well-advised to take a look at truck stops, even if they aren't very likely to visit one themselves.
And, if that's not good enough, we can recommend some truck stops worth visiting.
---
* DeepMacro counts how many people go to over 500 truck stops through a data set on smartphone locations and movements (smartphones send anonymized location data to aggregators). This tallying produces a large graph of movement throughout the United States in almost every state on a daily basis. It gives DeepMacro a real-time "pulse" on goods movements, according to the firm.
Jeffrey Young is CEO and co-founder of DeepMacro LLC, a company that provides early, independent assessment of economic conditions across the developed and emerging world. His career includes stints as global head of FX Research and Strategy at Citigroup, and Economist for Japan at Salomon Brothers and its successors, based in Tokyo (for 12 years). Experience in both systematic and discretionary economic and FX and FI analysis, and long-standing focus on the Asia region.
---
---