Scott MacKillop: This flat-fee TAMP idea has legs after all.
Brooke's Note: First Ascent may be Scott MacKillop's first startup, and it has had its fair share of growing pains and moments of truth. But it was hardly the career money manager's first rodeo. When he had to decide whether to risk more of other people's money, he chose right. But he might not have foreseen 1,000% growth in 35 months.
First Ascent Asset Management nearly died in thin air but $1.5 million breathed life into its veins and the sky is the limit on its next climb.
The Denver firm launched the first flat-fee discount TAMP, and the good deed was promptly punished with little interest from the RIAs it sought to serve. But the cash CPR it received in 2018 has it standing tall.
"It seems like this flat-fee TAMP idea has legs after all," founder and CEO Scott MacKillop says in an understatement.
First Ascent's asset-gathering run rate averages $27.7 million a month, and it topped $1.1 billion in RIA assets under management (AUM) this month -- a leap from $100 million in July 2018, riding a 1,000% increase in net asset inflows over the last 35 months.
"The climb to $1 billion in AUM was certainly a difficult one, but I think whenever you are doing something new and different it takes a while for it to catch on," MacKillop continues, in an email.
The tweaks in the SMA model were modest but bold -- to sell separately managed accounts at a $1,400 per household annual subscription fee, no matter how large the portfolio. With a big helping of research, it was sold as cut-fee but not cut rate.
First Ascent broke even at 2,500 managed accounts. Today the company manages 3,225, according to its Form ADV. Its company revenues stand at about $1.6 million.
MacKillop also recently began to draw a salary. He took his first paycheck in 2019 after three years of cash fasting. The company employs 9 staff.
His salary should keep coming now that it's over the hump, says Scott Smith, director of advice relationships at Boston consultancy Cerulli Associates, via email.
"With more than 300,000 advisors in the market it's unlikely there'll be any truly dominant platform, but the services it offers, along with its unique pricing model ... should allow it to thrive long-term," he adds.
Doubling down
Yet, it could have easily gone awry had MacKillop not made the most of the time he bought his company by successfully raising $1.5 million in December 2018. The raise gave the company the runway it needed to survive. See: Liberated (in part) by an Envestnet deal, Scott MacKillop isn't ho-humming a second-round infusion of $1.5 million.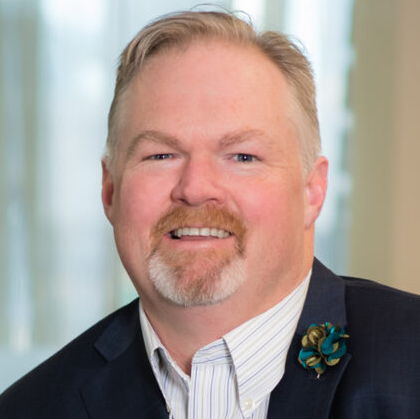 "We always had faith there was a market ... and I think we've now established that," he says.
At the time of the raise, First Ascent managed $160 million on behalf of 80 RIAs. Since then, it has brought in $940 million, which it manages on behalf of just over 100 RIAs, according to the firm.
"We keep adding new RIAs, so that number changes every week," says MacKillop.
The company climbed into profitability without tweaking its simple strategy of selling outsourced portfolio management to RIAs without gouging them on pricing. See: Scott MacKillop applies shock-and-awe pricing to SMA market to good effect after merely lower fees left RIAs flat.
In fact, First Ascent doubled down on its low cost model in January, cutting its fees from 50 basis points (bps) for the first $100,000 it manages to 35 bps.
That said, it rolled its per account fee cap under its household cap, which it has risen from $1,000 to $1,400 per year.
Eye-watering discount
An RIA managing, say, $250 million through 355 accounts would pay First Ascent an estimated maximum of $497,000 to handle its clients' assets.
This sum amounts to an eye-watering fivefold to eightfold discount, compared to average SMA outsourcing charges levied on $250 million. They range between $2.75 million and $4 million.
Though they can differ broadly, SMA fees often hover around 1.1% to 1.6% of assets under management, according to the Money Management Institute in New York City.
In addition to its direct-to-RIA business, First Ascent sells its portfolios through outsourcers, such as Envestnet, Vestmark and SMArtX.
First Ascent also separately levies a five bps fee for 401(k) assets.
Growth mode
Today, instead of warding off threats to its very survival, First Ascent is adding product and staff to ensure it can keep its ducks in line as it expands.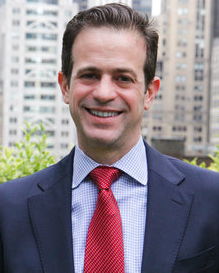 It appointed former UBS associate Natalie Dilley as investment operations associate this June. An investment research analyst will join, Aug. 1, and First Ascent will add a head of technology, Sept. 1, taking the firm's headcount to 11.
"First Ascent continues to grow nicely [so] we're bringing on a couple of new team members to help us keep up. [These additions] should give advisors who work with us more options," says MacKillop.
The outsourcer will shortly roll out portfolios that meet environmental, social and governance (ESG) standards, too.
Unlike many asset managers, First Ascent will not charge RIAs extra to use its ESG portfolios.
It will also soon close on an agreement with an undisclosed direct-indexing software company so it can customize RIA accounts, adding and subtracting individual stocks and bonds. The move will boost tax efficiency and allow clients to opt in or out of holding particular assets.
State of play
At present, First Ascent sells four portfolios to RIAs managed by an in-house investment committee.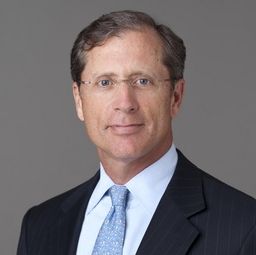 Its portfolios include a passive index-tracker, a portfolio that mixes passive and active management, a factor-based portfolio and one with funds solely managed by Dimensional Fund Advisors, a fund vendor with a large fan-base among RIAs.
First Ascent also provides RIAs with access to its in-house research, an online client portal, account opening, billing, asset transfer and performance reporting services and marketing advice. It also serves as a fiduciary advisor for 401(k) accounts in partnership with retirement plan marketplace Fiduciary Shield.
The bulk of RIAs using First Ascent as a TAMP have "little input" in managing the assets they outsource, beyond choosing which portfolios they wish to use. Orion Advisor Solutions provides First Ascent with the software it uses to run its back-office.
That said some of First Ascent's largest clients exert direct control, employing the company as an outsourced chief investment officer, according to MacKillop.
When First Ascent altered its pricing model, it grandfathered all current RIA accounts under its old fee system.
One third of First Ascent's portfolios employ active management, one third use factor-based strategies, and a third are purely passive, according to the firm.
Existential threat
In July 2018, MacKillop stared failure in the face.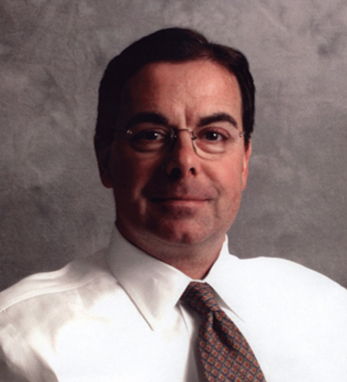 Although he remained confident he would not have to sell the firm, raising funds took far longer than he anticipated, he told RIABiz at the time.
Simply to cover its costs, First Ascent needed to increase by fivefold the 558 accounts it had on its books.
In short, it faced a reckoning in its bid to prove that a discount TAMP could compete with far better capitalized asset managers.
Over the company's first three years, First Ascent brought in just $100 million client accounts, at a rate of approximately $2.7 million a month.
The firm's future was in limbo, even though its flat-fee structure yielded about $280,000 in revenue, based on its July 2018 account numbers,.
At the time, MacKillop described himself as living in a "state of perpetual uncertainty."
He was also under growing pressure from his initial backers to prove First Ascent's business model was more than whiteboard puffery.
"[They] continued to fund the firm while I looked for big funding. We never got to the point of needing to sell the firm. The pressure came from the fact that raising the funding was taking longer than expected," he told RIABiz.
Fuel in the tank
Yet, when push came to shove, First Ascent's initial six backers -- a mix of family and friends -- re-upped, including Emmet Daly, managing director for financial services investment banking at Minneapolis investment bank Piper Sandler, and private equity investor Rick Patterson.
Four new investors also stumped up cash, including Zohar Swaine, president of RIA consultancy Mink Hollow Advisors, and an undisclosed family office.
"They just needed the fuel in their tank," Daly told RIAbiz at the time.
In total, First Ascent has raised just shy of $4.4 million over two funding rounds since its 2015 founding.
Daly also says he's not surprised MacKillop has repaid the faith of his investors.
"I've been an investor from the very start and have great faith in Scott and team. They've consistently overachieved," he says, via a LinkedIn correspondence.
That pattern of overachievement will continue, adds Swaine. "[First Ascent] is proving itself out across an ever broadening base of advisors [and I'm] anticipating commensurate growth as more advisors recognize First Ascent's differentiators and competitive pricing," he says.
Bigger and better
Today, First Ascent has its eyes on bigger game, as inflows and the size of firms First Ascent does business with continues to grow, says MacKillop.
"We're bringing on bigger advisors now and ... these days a 'normal' month brings in somewhere around $20 million with upward spikes when we bring on new advisors," he explains.
Kudos to First Ascent for spotting a niche, Smith says.
"First Ascent is making it easier for [RIAs] to implement unbiased models at a reasonable price. It recognized there isn't a marginal cost for more assets in each [SMA] model and set what it thought was a reasonable price," he explains.
---
---
Jeffrey Roush
I've known Scott for decades now and he is a fighter for what he believes in and for helping advisors to succeed. It's great to see the good guys win after a focused effort of hard work and entrepreneurship. Advisors respect that initiative and live in that frame of mind most every day.