Tyrone Ross:  "It's been six years and no one has done it. We've got the team to do it.
Tyrone Ross Jr. isn't an engineer by trade, but that may be precisely why RIAs, software firms, high-profile backers and crypto-geeks are rallying to his vision.
The former Merrill Lynch broker and PR guy launched Onramp Invest to be the cryptoasset integration platform solution for RIAs seeking a soft-landing on the alien world of digital assets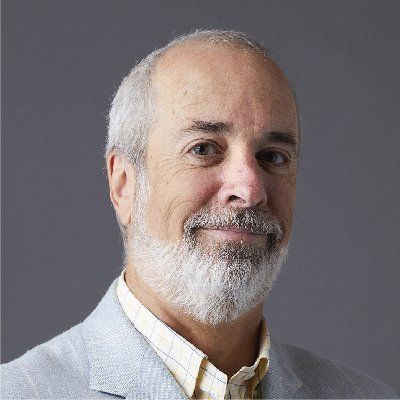 It's a role you'd expect a giant to fill except for one fortuitous fact. "It's been six years and no one has done it. We've got the team to do it," says Ross.
The giants may yet awaken, says Ric Edelman, a founder of Edelman Financial Engines, who believes that 1% of a clients' portfolio should be invested in cryptocurrency.
"Tyrone is right when he says most firms aren't yet at the point of permitting advisors to engage in cryptocurrency. But all are studying this.
"I think in the next few years, all firms will provide the methodology for their advisors, and bitcoin and digital assets will be a routine part of the client portfolio," he says.
Yet Ross is confident that larger firms may be encumbered by their own girth.
"They're trying to turn around the titanic. They're not as nimble. They have to be more thoughtful."
Value proposition
For nearly a year, Ross has been trying to make cryptocurrency more accessible to RIAs. His goal is to provide a one-stop shop for RIAs to access crypto resources in an easy, regulatory-compliant manner.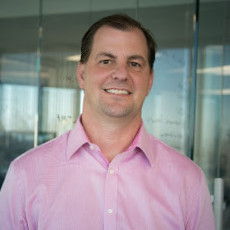 He was a managing partner at NobleBridge Wealth & Asset Management Services in New Jersey when he learned it was very difficult to manage a clients' crypto-accounts. So, he decided to develop the technology himself.
Ross's firm already has 300 firms paying subscription fees to jump on its integration-platform-as-a-service (IPaaS) network, even though it sells itself more as a sandbox, or switchboard, than an algorithm.
When your core value proposition is to be a vessel, you had better communicate well -- and that's where Ross shines, says Josh Brown, the Reformed Broker super blogger and RIA principal of Ritholtz Wealth Management in New York City.
"To be honest, I would have invested in anything Tyrone came to me with. He is one of the most amazing people I have ever met in this industry and a true friend," Brown says, via email.
Ritholtz is a seed investor in Onramp along with Eterna Capital and Gemini Frontier Fund. Onramp already has raised about $1.25 million of seed capital and is in discussions about a venture capital A round, according to a source.
Ross's co-founder is Eric Ervin, founder and CEO of Blockforce Capital, a 10 year-old, six-employee crypto and blockchain investments hedge fund company also in San Diego.
Ross is a Seton Hall communications major but has a staff of 20 including some technical prowess to conscript the software and connections of established players.
Educating advisors
RIAs can access Onramp through its integration with Chicago-based portfolio management software firm Advyzon. It gives RIAs the ability to manage client digital assets from Coinbase and Gemini right on their portfolio management system.
Onramp also lets advisors see held-away assets at Coinbase and Gemini, which is also an Onramp investor.
"We want to play ball with Envestnet and Fidelity. We want to work with them. We want to work with Envestnet, Orion and Black Diamond," Ross says.
Onramp Academy also launched in partnership with Galaxy Digital's crypto funds arm, Galaxy Fund Management, Interaxis and CoinDesk. The Academy aims to educate advisors, their clients and consumers about cryptoassets to help investors at all levels make better strategic decisions.
Fidelity just announced its own educational bitcoin initiative, Sherlock. See: Fidelity Investments unveils 'Sherlock' -- a dashboard that gives advisors data on 80 digital assets that can be used to justify buying and selling crypto
"Education is the biggest challenge," Ross says.
While the integrations are few at this point, Ross has big aspirations where he plays a small but vital role.
"My dream is I want financial advisors to interact with Bitcoin the same way they do Apple (AAPL) stock. My dream is an advisor who can log into portfolio management software and they can buy Bitcoin, trade it on their existing software and they don't have to come to Onramp."
Buying time
To talk to Ross is to swept into a maelstrom of enthusiasm that combines some of the euphoria of crypto pioneers and the zeal of people who believe in RIAs and their fiduciary approach to advice.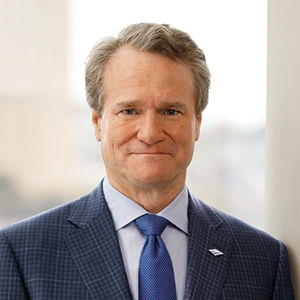 Yet, it's also because Ross left Merrill Lynch, in large part, because of its animus toward cryptocurrency.
"My mentor said, 'You can't do that here.' I knew I had to leave Merrill."
In 2018 Bank of America went so far as to explicitly forbid its Global Wealth advisors from helping clients invest in crypto. But last month, BoA CEO Brian Moynihan said his firm might reconsider that policy in the future.
That ambivalence is rampant and buys Onramp time to develop the market relatively unopposed.
Ross, 41, also says his childhood played a role in his passion for reinventing currency and his firm's origin story.
"I came from nothing. I see who Wall Street was built for, and that always bothered me," he says.
"When I was introduced to bitcoin, I knew it would change the lives of people who grew up the way I grew up. This is going to make financial services accessible to those who were in homes with no bank accounts – like mine."
For instance, Ross says bitcoin opens up payment systems outside of traditional banks. His parents did not have bank accounts, he says.
The United States doesn't have a real-time payment system, and Bitcoin technology could make that possible. He also says that sending money to family members in other countries is more affordable with Bitcoin than paying steep fees to wire traditional dollars.
Vulnerable
That said, for now Onramp's focus is on RIAs who tend to serve qualified high-net-worth investors.
"We're hopeful the product will allow us to give more comprehensive financial advice to people who have large amounts of digital assets as part of their liquid net worth," Brown says.
Ross acknowledges his firm needs to get larger partners and he's been meeting with many other larger firms such as custodians.
When asked how concerned he is that other larger firms will sweep in and overtake his startup, he says he expects the larger firms will produce something similar but it takes them more time.
"I'm not saying we're not vulnerable. We're an early-stage startup We're very vulnerable," he acknowledges.
---
---