Natalie Wolfsen: We are not taking our foot off the gas.
Natalie Wolfsen is off to a hot start as CEO of AssetMark which added $4.3 billion to its total managed assets and claimed to have dethroned SEI Investments as top TAMP in AUM for the first time in its history.
"When we went public, we were the number two TAMP as measured by platform assets, trailing the leader by more than $10 billion," says Taylor Hamilton, head of investor relations for AssetMark. "As a result of relentless execution on our strategy and opportunistic M&A, we took over the top spot this quarter and are now the largest TAMP in the space by $1.4 billion in assets."
SEI reported a total AUM of $77.4 billion and total platform assets [namely AUA plus AUM] of $90 billion for Independent Advisor Solutions business on its earning call. (SEI information and quotation added after original publication of the article.) AssetMark's 'platform assets' and AUM are the same $78.9-billion amount.
Wayne Withrow, head of Independent Advisor Solutions at SEI explains his firm's way of looking at TAMPs in 2021.
"We're more than a TAMP," he says. "We deliver an intuitive front-to-back-office technology platform, investment flexibility and actionable practice management—all built upon a long-standing foundation of custody services."
The one step back for AssetMark was an $8.9 million loss that the company attributes to overhang from its July 2019 IPO and to a parting of ways, mid-quarter, with long-time CEO, Charles Goldman. See: AssetMark suddenly parts ways with president/CEO Charles Goldman; protégé Natalie Wolfsen named CEO; Michael Kim president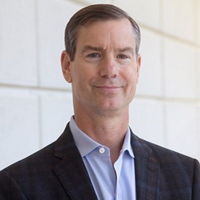 The Concord, Calif., turnkey asset manager reported it now manages a towering $78.9 billion on the strength of a record $1.9 billion in net new assets. It scored $900 million of that in March alone.
It also grew AUM by an additional $2.8 billion based on market appreciation. Natalie Wolfsen's sudden ascent as AssetMark CEO marks a whole new 'liberated' RIA vibe and could be a catalyst to fill service void left by custodian cutbacks
The gain was driven, in part, by adding 194 new advisors. AssetMark now counts 8,400 advisors, though it only considers 2,600 of them "engaged advisors." It did not respond to a request to define "engaged" though sources say it points to low asset flows from the non-engaged 5,800.
The TAMP expects more of the same as it presses on as the market leader. SEI is just $1 billion behind at about $78 billion of TAMP AUM.
"We are not taking our foot off the gas," Wolfsen said on Tuesday's broadcast analyst call.
Expenses bite
Adjusted net income for the quarter was $22.2 million taking into account postponed expenses. Adjusted quarterly EBITDA of $34.1 million and $119 million in revenues were both records.
"Of our total equity charge of $33.4 million in the first quarter, $30.6 million was related to the pre-IPO restricted stock awards and $2.9 million was due to our on-going equity incentive program," Hamilton explained.
"The large expense related to the pre-IPO grants were driven, in part, due to the large vesting event in February as well as accelerating the recognition of costs as a result of the CEO change." See: After a great IPO, AssetMark still needs to nail down its biggest asset, Charles Goldman, who assures that it's 'really nothing'
"The second adjustment to expenses is $5.1 million of amortization expense related to our 2016 sale. This expense will be fully amortized by the end of 2021," he added.
"Third, $4.7 million related primarily to reorganization and integration costs, with the majority of the cost related to the CEO transition." See: Fresh off IPO, AssetMark bumps Charles Goldman's pay 47%, but the AssetMark CEO had good news for his employers, too
Stock languishes
Despite the revenue and EBITDA records, Wall Street remained indifferent to the stock. AssetMark Financial Holdings (AMK), trades on the NYSE.
Shares are hovering near lows for 2021 and the past 12 months---- despite the company assurances that the remainder of the year will see far less expense related to these fixed block of grants. The 52-week high is $29.45 compared with a low of $20.88.
The stock closed today (May 5) at $22.75, up 55 cents or 2.48%.
"To set expectations, you should expect to see equity costs drop for the rest of the year to between only $5 and $8 million per quarter," the company said.
"Looking ahead to 2022, our quarterly equity costs will reflect only the on-going programs and settle into the $4 to $5 million a quarter range we've previously discussed," the company added.
The company still has about $86 million in cash reserves and expects to spend about $50 million of that amount when it closes on buying Voyant, maybe this summer. Voyant is a planning software firm based in Austin, Texas AssetMark will pay $145 million for.
"The best days of AssetMark are ahead of us," Wolfsen added in her remarks to analysts.
---
---