Angela Pecoraro: The applications that we'll be putting out next year will be all API-based and all very capable to be turned on as an 'off-the-shelf' application.
InvestCloud just snapped up Advicent three months after inking its own $1-billion deal with Motive Partners, which now owns the lot.
The Los Angeles advisor outsourcer announced, May 5, its purchase for an undisclosed price. The company that makes NaviPlan will see its brand erased for InvestCloud's own. See: InvestCloud -- long tagged an 'Envestnet killer' -- sold at $1-billion valuation level, gets added to Tegra118, but some say, not so fast.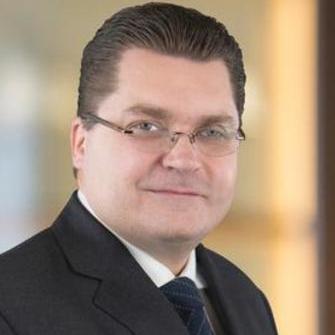 Once Motive moved on InvestCloud there was little doubt it planned to swiftly double-up with a planning acquisition, says Gavin Spitzner, president of New York City consultancy Wealth Consulting Partners, via email.
"The obvious comparison is Envestnet's 2019 acquisition of MoneyGuidePro ... [and] if you look back through the history and trajectory of Motive, the proverbial writing-on-the-wall was there to suggest this [new] deal as the logical endgame," he explains. See: It took years to woo Bob Curtis to sell MoneyGuidePro but what Envestnet gets for its patience seem plenty worth it -- for both.
"The reality is very few firms for whom it would make strategic sense to acquire Advicent have the financial wherewithal. With Motive, InvestCloud had the strategic alignment and the capital," he adds.
Cloud development
But Advicent will change even more -- immediately getting rebranded as InvestCloud and recast as a "cloud" solution, says InvestCloud chief marketing officer Mark Trousdale, via email.
"InvestCloud is the single brand for the combined company, effective today. That said, existing clients will be serviced and supported into the future regardless of which products they use today," he explains.
"Going forward, the focus will be on cloud development and the InvestCloud true cloud platform. Advicent's strengths will be integrated into the Digital Warehouse and ported to the InvestCloud platform using PWP," he added.
Motive and InvestCloud may also have their sights set on at least two further acquisitions, one in the market that intersects data analysis and artificial intelligence, and the other in ESG data analytics, says Alois Pirker, research director for Boston consultancy the Aite Group.
Motive, and Advicent did not respond to questions before the publication of this article.
InvestCloud co-founder and CEO John Wise also said in a release that acquisition of the former top three planning software company makes total sense now that InvestClound has deep pocketed partners.
"With the support of our Investment partners Motive Partners and Clearlake Capital, we are able to substantially grow both organically and by enabling great acquisitions like Advicent," he continued.
Struggle to keep pace
With markets at all time highs, it's also possible Advicent's private equity backers decided now was time to book a loss, says a source.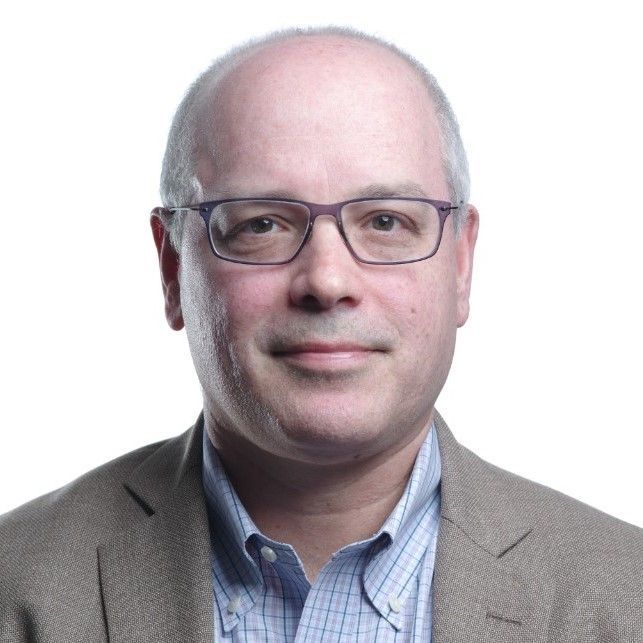 "They've held on for a long time, and to my mind the price has declined, because the business has declined," the source states.
"They are struggling just to be able to iterate and keep pace," Michael Kitces, founder of the Bozeman, Mont.-based XY Planning Network, and a leading RIA commentator told InvestmentNews last year.
Once a member of a financial planning "big-three" with eMoney and MGP, NaviPlan is now the seventh most popular planning vendor with 2.3% market share, according to the T3 Technology survey.
The publication's own in-house survey gave NaviPlan 4% market share. eMoney and MGP have 35.84% and 39.64% market share, respectively, according to T3 data,
It also has a "legacy" reputation among analysts, and is known for having a large insurance rep clientele.
Sources also state that Voyant could soon make major gains at NaviPlan's expense, by winning the business of at least one of its Canadian banking customers, given its improving support for French. See: Natalie Wolfsen's sudden ascent as AssetMark CEO marks a whole new 'liberated' RIA vibe.
BMO, TD Bank, and CIBC, the banks mooted to be in line to adopt Voyant have yet to respond to a request for comment.
The confluence of falling market share, the potential loss of major clients and aging technology may also have made Advicent available at a knock-down price -- one that made it too attractive not to buy, says a source.
A lack of wiggle room for new growth among its traditional market of IBD reps and "significant downside risk" will likely have reduced its price, Spitzner confirms.
"I just don't think there was a big bidding war, given limited potential buyers," he says.
Yet the pattern of aggregated outsourcers adding planning software as the top layer of the wedding cake is now practically an annual event.
Masterful job
Angela Pecoraro, who took the Advicent reins in 2017 deserves a lot of credit for steering the firm through to a successful sale, says Craig Iskowitz, founder and CEO of the Ezra Group consultancy in East Brunswick, N.J., via email.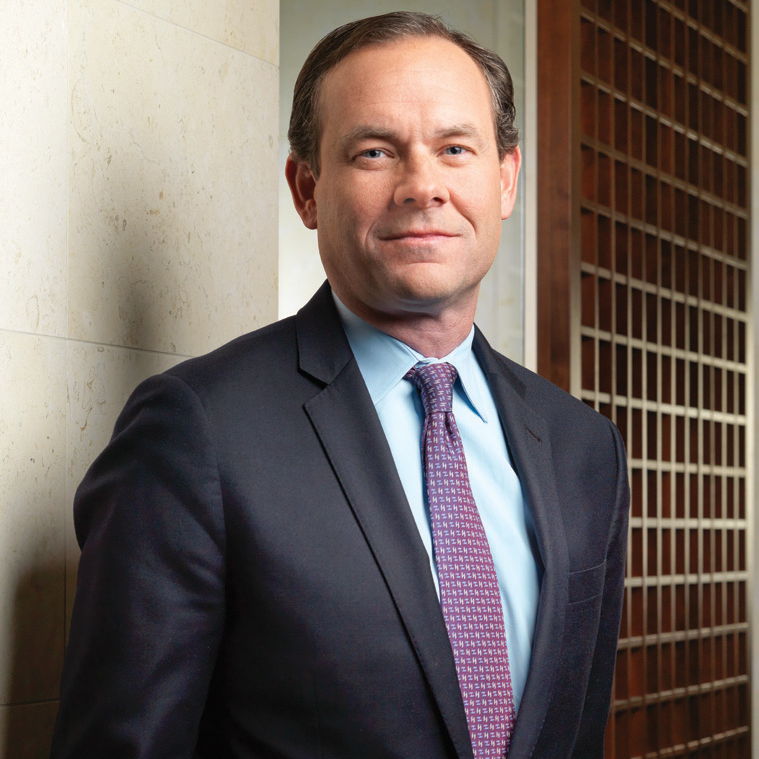 "Pecoraro has done a masterful job righting the ship, leading a complete redesign of the user experience and investing heavily in R&D and marketing to expand NaviPlan's user base and planning solutions," he says. See: Advicent kicks off hiring spree tapping CTO from healthcare sector.
Part of that work is still in progress, Pecoraro told InvestmentNews last fall.
"From a technology perspective, we took this year to reinvent that financial planning experience to bring more opportunity to more people," she said.
"So the applications that we'll be putting out next year will be all API-based and all very capable to be turned on as an 'off-the-shelf' application."
These upgrades can't come soon enough, says Lex Sokolin, London-based global fintech co-head, ConsenSys, via email.
"Note that wealthtech is a few generations behind where the very latest fintech and decentralized finance themes are developing, and so it is appropriate for a private equity approach of consolidating the industry and then taking out cost."
Building assets
With money no obstacle and a power blueprint for growth on tap, InvestCloud won't stop with this deal, says Pirker.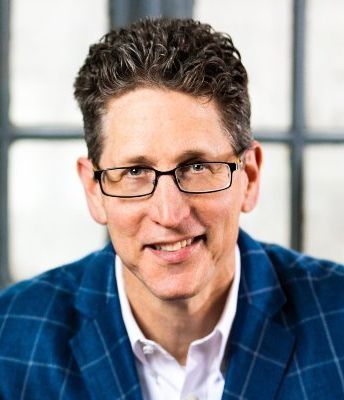 "I'd expect a whole lot of additional acquisitions, and with Motive to fuel the fire, this is a powerhouse to reckon with," he adds.
New York-based Motive's play to build an Envestnet competitor out of spare parts has cost it about $2 billion thus far.
The estimate is based on its Feb. 2020 purchase of a 60% stake in Tegra118 for roughly $510 million, its December 2018 purchase of Finantix and its InvestCloud acquisition.
Founded in 2010, InvestCloud surged into financial services with a do-everything mantra welded to custom designed workflows and interfaces.
By 2019 its software serviced more than $2 trillion in assets, not including clients with more than $50 billion under their management. See: InvestCloud turns nine, claims gobsmacking $2 trillion of AUA.
Today InvestCloud administers $4 trillion in client assets.
Counterpoint
Although one source says selling Advicent had become a now or never proposition for Austin private equity firm, Vista Equity Partners, Advicent's owner since October 2011, the software vendor could still retain notable market share among specific niches. See: Review: EISI is producing a simpler NaviPlan in an effort to keep its towering market share
Advicent has a sizable following among the higher end of high-net-worth (HNW) and ultra-high-net-worth (UHNW) advisors too, says Iskowitz.
"This can be a terrific companion to InvestCloud's private banking, formerly Finantix ... [and] HNW and UHNW RIAs love Naviplan, and they've had a lot of success there. The insurance-only narrative was promoted after [Advicent] was acquired ... [it] was never true, as far as I know," he explains.
Advicent also provides tangible upgrades to InvestCloud, according to Pirker.
InvestCloud excels at tracking, gathering, and storing data, feeding it into data engines, then pumping it through client-customized interfaces and workflows, but it lacks "narrow" time-tested expertise about what data to gather and how to use it when it comes to planning, he explains.
"They can write programs, but when you bring capabilities like Tegra and NaviPlan, recognized leaders and narrow specialists, you get an enormous amount of robustness, a super engine, and connectivity that you can't create over night," he adds.
Perfect buy
The irony then is that where InvestCloud pitches itself as an ultra-modern outsourcer to RIAs, banks and IBDs, it has had to acquire the bread and butter virtues Tegra and Advicent built their brands on.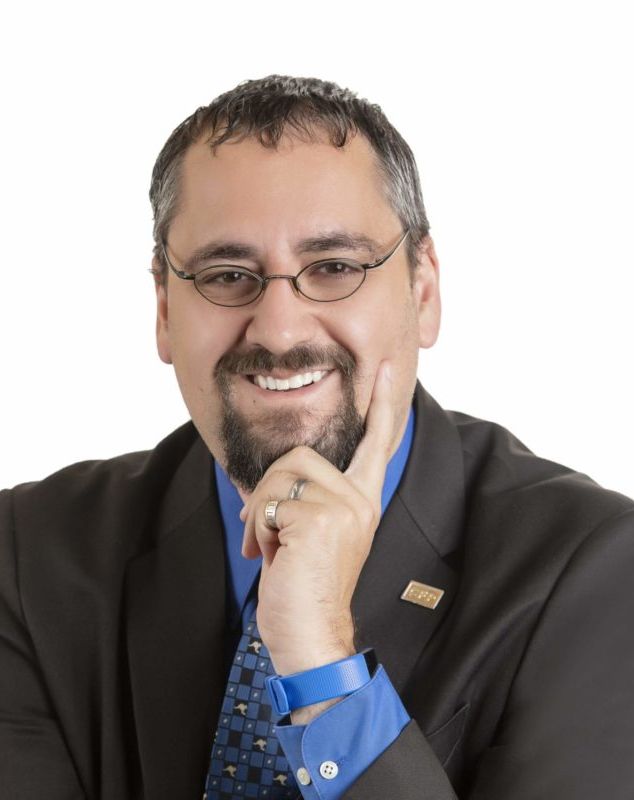 Integrating the three firms into one single service could prove difficult, but the way InvestCloud has structured its software might also make it the perfect buyer for both, according to Pirker.
InvestCloud relies on its "data warehouse" as the core of its software. The warehouse, more of a data hoover, pulls in, stores, sorts, sifts then categorizes each variable its varied software gathers, then processes it back into variables each program can understand.
These programs then crunch the data, and send it onto agency designed interfaces, giving a layer of glossiness to advisor and client portals, Pirker explains.
"They're very skilled at integrating onto an extremely flexible front office [and] Tegra and Advicent have a long pedigree of specialist capabilties that get brought under the InvestCloud hood," he says.
"It's also where traditional wealth technology firms have struggled, you had the applications, you could change the logo, but not the workflow," he adds.
Nor is Investcloud starting from "a standing start," says Spitzner. "They've been strategic partners [with Advicent] for a while."
Alongside NaviPlan, Advicent also sells trust services and cash flow analysis software.
Sweetening the deal
Futher sweetening the Advicent deal is the fact that the company, like its new owner, sells internationally.
In 2014, Advicent acquired a European base in Rotterdam when it bought advisor communications software vendor, Figlo. See: Former Microsoft executives are out to make Figlo compete with EISI
"Envestnet is not global, and that's one thing InvestCloud really has a leg up on, they build multi-currency, multi-lingual from the get go, and with a global footprint in mind, Advicent make so much sense," says Pirker.
"[The purchase] also gives InvestCloud a foot in the door with the Advicent client base spanning North America and Europe," he adds.
Continued rise
The continued rise of financial planning as a prerequisite part of a financial advisors business practice, be they an RIA, or a rep also contributed to the Advicent sale, says Iskowitz.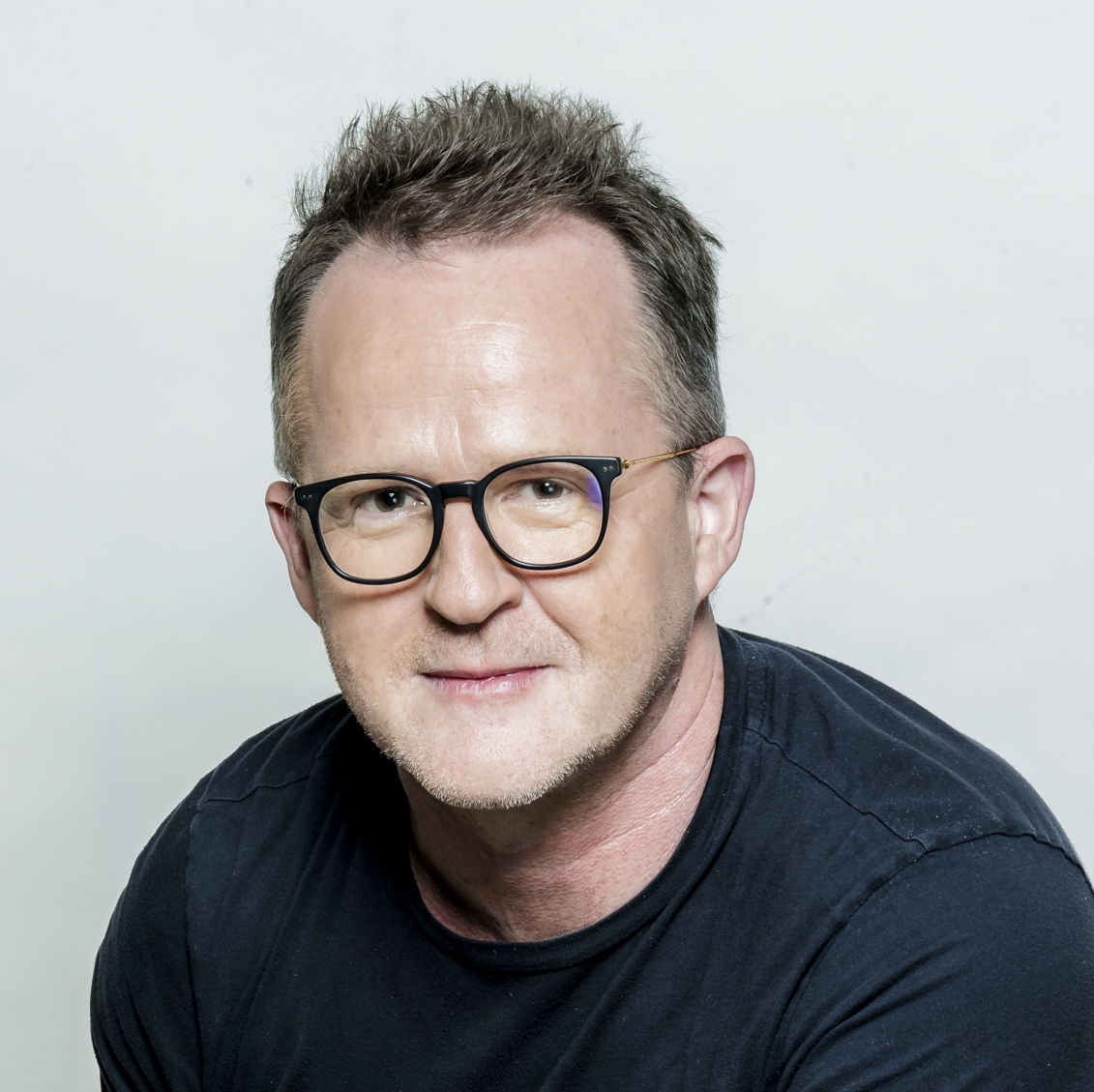 "The industry has matured past the tipping point where most advisors believe that planning is an important part, if not the most important part, of their value to clients," he explains.
Of the near 300,000 advisors working in the US today, some 88,726, or 30%, now hold a CFP accreditation -- up from roughly 86,000 last year -- according to the Washington-based CFP Board of Standards. See: RIAs see big revenue windfall as planning fees soar 50% and separately billed plans jump 70%-plus, still only half of clients have a plan, survey says.
"Revenue is still largely linked to the assets a client holds with the firm, [but] the client engagement digitally or in-person are increasingly been centered around the client's goal and aspirations," says Pirker.
Pirker also explains that planning is increasingly likely to be the interface or portal through which advisors manage their practice, a fact that makes planning software essential for an outsourcer to own.
"Firms are trying to figure out where you put the engagement layer, is it the Salesforce-like CRM, the reporting engine like Orion, the TAMP? [But] planning is the core because that's where the emotional part is, client goals, and what they want ... that's the center," he adds.
A must have
Chicago outsourcing giant Envestnet also jumped on the planning bandwagon by acquiring MoneyGuidePro (MGP) in March 2019.
The acquisition was, in part, driven by Fidelity Investments' 2015 purchase of eMoney. Indeed, one source says Envestnet CEO Bill Crager described the acquisition as a "do or die" move.
Then, in July 2019, Orion Advisor Solutions anted up to buy planning vendor, Advizr, and more recently, AssetMark acquired Austin, Texas planning vendor Voyant for $145 million.
These acquisitions established a trio of outsourcers with specialist planning software that rivals like InvestCloud notably lacked. See: Eric Clarke pays about $50 million for 'monopoly piece' Advizr as Orion sheds some of its 'API utopia' image to shred mega-competitors.
Planning became a must have, rather than a nice to have, says Iskowitz
"[Envestnet wouldn't] be dead without planning, but [it's] close to the mark," he explains. "It's becoming table stakes for all-in-one wealth management platforms ... [and] sometimes you just take the best player available," he adds.
Over 140,000 advisors at 3,000 firms worldwide use 26 year old Milwaukee, Wis.-based Advicent's software. Some 500 direct clients, including major global banks use InvestCloud's.
InvestCloud's decision to buy Advicent also demonstrates a paradigm shift in how seriously markets take outsourcers, says Pirker.
"Wealth technology was a space littered with rinky dink firms all making do, but the wealthtech roll-up is happening now ... [and] Motive is totally at it, they're not waiting around for too long to make a splash," he says.
---
---
Jeff Spears
This feels like a shell game. Planning is the new hot dot. Wonder if we can encourage good advisors to look at the new "integrated" solution.
Mr. Smith
Couple things, the problem with quoting T3 statistics is that it is a very small niche of individuals (e.g., RIAs) who are active in Joel Bruckenstein's universe. Plus, a lot of T3 is pay to play. I'm not saying they're doing unethical things, I'm just saying certain products are influenced more than others if you're a Platinum sponsor of their events. Bill Winterberg exposed that a few years ago, but considering the source take that for what it's worth (i.e., pot calling the kettle black). Those survey don't represent the 790K US based Advisors, it's more along the lines of under 1,000. Next, I'm wondering when the next wave happens and these PE firms start gobbling up CRMs. It only makes sense. Skience hitched it's wagon to Salesforce, so they're not going anywhere. Wealthbox has a habit of pissing off everyone with their narratives. Ebix's SmartOffice, once the power house going back to the EZ Data days, is being pissed away by CEO, Robin Raina. And Redtail, they have all the market share, but so does McDonalds, when it comes to fast food; you know what you get when you eat there, it's not good, but it keeps you from being hungry. I think the market is starting to shift towards insurance and annuities again, especially in the RIA space, therefore it might be a good buy for someone to pry away SmartOffice from Ebix's portfolio. Or, maybe over pay handsomely for Redtail.
---