Tricia Rothschild, who was named president in August 2020, has seen nothing but hyper-growth since coming aboard.
In anticipation of its IPO, Apex Clearing, for the first time, revealed hard numbers from its Q1 financials, and they landed like a ton of bricks.
First quarter sales jumped by 100% and net income rose 414% from the same three months a year ago.
Net revenue was up 98% to $145.9 million from $73.7 million and net income was $36.3 million up from $7.1 million, the company said.
"The financial industry is in the early innings of a massive digital transformation, and our record quarterly results demonstrate that Apex is at the center of this transformation," said Apex CEO Bill Capuzzi, in a statement.
Despite the success, the company's valuation is still listed at $4.7 billion.
An Apex spokesperson did not immediately reply to a request for comment on the valuation or whether it may rise based on Q1 performance.
Northern Star Acquisition, a special purpose acquisition company (SPAC) announced, Feb. 22, it would take Apex public. See: After growing to near $100 billion in custody, Apex Clearing strikes 'IPO' deal to raise 'up to' $1 billion to disrupt existing RIA custody
Apex is starting to show it can back up its claims of being the fintech to fintechs, lifting its valuation nearly 50% higher than rival fintech Envestnet, according to Gavin Spitzner, president of Wealth Consulting Partners LLC in Basking Ridge, NJ.
"They made quite a splash in their debut riding the wave of digital transformation fueling the industry as the power [behind] many of the leading fintechs and advisory programs," he writes on LinkedIn.
Achieving projections
Customer accounts that grew 85% to 14.4 million compared to 7.8 million customer accounts a year ago in the same quarter. Customer trades rose 183% year-over-year to 235.5 million from 83.1 million over the same period.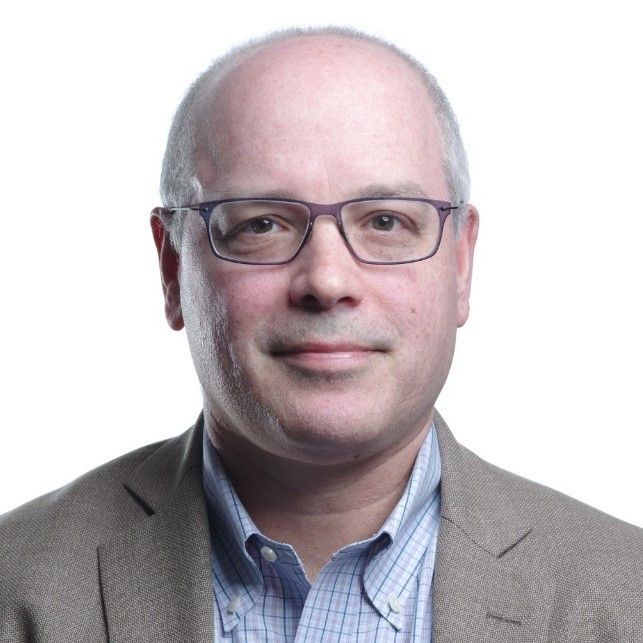 Apex's crypto assets, which were not specifically addressed in the earnings release, could be a factor in its growth. The company reported in mid-February clients had opened 1 million crypto accounts so far this year.
In February, Apex also revealed that it had $92 billion in client assets under custody, up from $30 billion in late 2017.
"This quarter is further proof of the scalability of Apex's platform and business model as we capitalized on volatility and interest in the markets," Capuzzi said.
"With a strong first quarter in the books, we are well on our way to achieving our prior projections for full-year performance.
"As we approach the milestone of becoming a public company, we believe Apex is strategically positioned to continue to capture market share through continued innovation and first-to-market products," he added. See: Apex Clearing's Bill Capuzzi is counting on its API edge and model pivot to power past enterprise-level losses and gets vote of confidence from top Pershing poach
Locking down
Existing Apex shareholders and management will roll over 100% of their equity into public company. Apex is expected to be listed on the New York Stock Exchange (NYSE) under the ticker symbol "APX."
All prior Apex shareholders have also agreed to a 12-month lock-up that prohibits them from selling their stake, while private equity investors have agreed not to hedge against their investment.
The deal will close in the second quarter of 2021, pending regulatory approval, according to sources.
Current owner Northern Star will also pay down the firm's $120 million debt, SPAC co-founder president and chief operating officer Jonathan Ledecky told industry analysts during a conference call in February.
Apex has made a number of hires in the past few years, including Tricia Rothschild, who was named president in August 2020.
She spent 26 years at publicly traded Chicago-based Morningstar, most recently as its chief product officer and co-head of global markets.
In August 2020, Apex also appointed former Fidelity and BNY Mellon's Pershing RIA salesman Tom Valverde as its new general manager and head of advisory services.
In 2019, Apex hired Lucille Mayer and Hannah Grove, who joined from Pershing and iCapital respectively. Capuzzi himself is a Pershing alumnus, having spent seven years there from 1999 to 2006.
Positive positioning
Founded in 2012 from out of the ashes of Penson Worldwide's bankruptcy, Apex built its brand by taking control through automation of the technical issues typical of custodians and niftier APIs for firms to use.
Apex charges an estimated ten-basis-points for custody services for firms with less than $1 billion in administered assets. For larger firms, the fees can drop to as low as eight- or even six-basis-points.
Now it's finally reaching critical scale and product fit to make money at those slim margins after year of getting established, Joel Bruckenstein, founder of the T3 conferences, told RIABiz in early February.
"Until recently, I do not believe that Apex was a competitive offering in the advisory space. Now they are in the process of positioning in a more positive way … I see them moving in the right direction," he said.
Semi-secretive
Before the deal was announced, a semi-secretive Apex mostly when others made news, such as the time it lost the clearing accounts of both Wealthfront and Robinhood. See: Wealthfront nixes Apex Clearing and explains it as step in ridding 'semi-manual processes and disjointed systems'
Apex lost Robinhood's business when the online brokerage launched its own in-house service in 2018; Wealthfront left Apex in May 2017.
Apex clients include RIA software vendor Altruist, retail trading application M1 Finance and robo-advisor Betterment, which uses it solely for clearing.
Apex also has done business with fintech giants like neo-bank SoFi and RIA platform InvestCloud, which also just did a $1-billion deal to fund a warp-speed growth roadmap. See: InvestCloud -- long tagged an 'Envestnet killer' -- sold at $1-billion valuation level, gets added to Tegra118, but some say, not so fast
---
---
---
---