Matt Benchener: Investors who can access high-quality, broadly diversified strategies with top private equity managers can potentially realize significant financial benefits.
Brooke's Note: Virtually every asset manager and RIA owner has had some form of Vanguard envy in the past dozen years. The $7-trillion firm gets respect, love and success by keeping things simple, cheap and honest -- and still outperforming with beta returns in a bull market. But apparently Vanguard sees greener grass in the Wall Street pasture and would like to graze its herd there part of the time in search of alpha. The question is whether Vanguard can use its culture, competency and scale to make private equity fulfill its long-sought destiny with mainstream high-net-worth investors. Or, will Wall Street create a backflow of its patented effluent and taint Vanguard's relatively pristine brand among RIAs and investors alike? Details are few but resolve is now evident. Vanguard is soon to purvey many private shares, with carefully chosen words about how it'll work out.
Vanguard Group is set to private-label the private-equity funds of a $79-billion Boston alternative assets manager and peddle them to thousands of high-middlebrow private investors -- by way of its commission brokerage, for now, but soon to clients of its $231-billion RIA.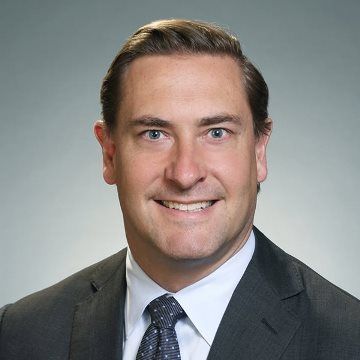 The strategy will initially be available this summer to eligible, non-advised Vanguard clients and is expected to be made available to eligible advised clients of Vanguard Personal Advisor Services (VPAS) in the near future, its release states.
It defines private equity as "any type of equity not sold on a public stock exchange." It says the market includes 7,200 companies with shares worth $3 trillion, or 6% of share value in global markets.
The $7.1 trillion Malvern, Pa., investing giant -- arguably both the nation's largest asset manager to RIAs and the largest RIA-style wealth manager -- is known largely for its branded piety. Though it manages trillions in active assets, its Jack Bogle legacy relates mostly to selling ultra-cheap, ultra-liquid, ultra-diversified, ultra proprietary and ultra-transparent indexed portfolios.
Now its pitch is shifting toward Main Street hoi polloi as it touts "access" to HarbourVest funds for accredited clients of its $231-billion RIA.
"Over time we will expand access to this asset class, which has traditionally been reserved for the wealthiest investors, to the many qualified investors at Vanguard," said Vanguard CEO, Tim Buckley in a release.
Hands off
Vanguard is more than sanguine about private equity, according to Matt Benchener, managing director of Vanguard Retail Investor Group.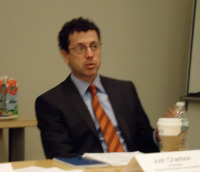 "Our extensive private equity research suggests that investors who can access high-quality, broadly diversified strategies with top private equity managers can potentially realize significant financial benefits over long time horizons."
"Unlike the 30%-plus allocations to alternatives seen with many endowments, or the 15% to 20% allocations typical of pension funds, individuals would be better off restricting allocations to the 3% to 10% range--enough to have some impact on the portfolio but not so high as to potentially imperil the portfolio."
That said, it's buyer beware, for now.
"The decision to invest in the HarbourVest funds will be the sole responsibility of such self-directed clients, and no Vanguard entity will determine the suitability of investments in any HarbourVest fund or otherwise make investment recommendations to Vanguard's self-directed clients," the company warns.
When VPAS uses discretion to place private equity into accounts, multiple internal entities will participate in the process.
"Advised clients of Vanguard's Personal Advisor Services will be able to access HarbourVest funds through Vanguard National Trust Company," its release states. "Vanguard National Trust Company will assess the suitability of any recommendations to PAS clients to invest in the HarbourVest funds."
Democratizing markets
Vanguard follows Fidelity and Schwab in providing upmarket access to private equity through iCapital. See: No sooner does Lawrence Calcano raise $146 million than he buys rival Artivest -- then Wells Fargo alts service -- capping iCapital's 500%-plus run on alternatives 'platform' to $58 billion -- with almost every wolf on Wall Street chipping in
In the same Vanguard release, John Toomey, managing director of HarbourVest Partners, also touts the importance of providing downmarket investors with "access" to upmarket products.
"HarbourVest has long supported democratizing private markets, and we are pleased to enter into this next phase with Vanguard by broadening access to qualified individual investors," he said.
HarbourVest bringing access to alternative investments is not totally the same as Thomas Jefferson bringing individual liberties to American colonists. See: Fidelity dumps two liquid alts managers after they fail to deliver the vaunted 'hedge effect' in stormy markets
"The notion of 'hedge funds for the masses' is hardly new," wrote Charlson in his column.
"The boom in liquid, alternative mutual funds after the 2008 financial crisis was supposed to provide individual investors with a tantalizing opportunity to access the same types of strategies typically reserved for institutions and the ultra-wealthy, all at a fraction of the cost and with increased transparency and liquidity."
Dodging land mines
A Vanguard spokesman declined to be interviewed for this article and said the release contained all the information Vanguard will supply, for now.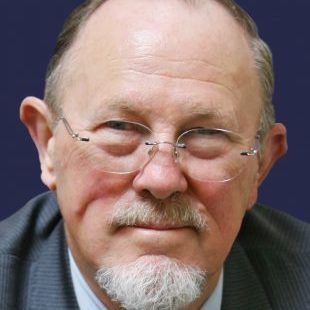 Vanguard also declined to comment on the fee expense of its private equity investments -- even a range -- citing the way private placement fees vary.
"Given the nature of private placements, specific fee details cannot be legally disclosed," Vanguard spokesman Charles Kurtz says.
Vanguard's research report on private equity says the cost may be 600 basis points annually when all factors are considered. The HarbourVest ADV2 shows it charges up to 125 basis points and as low as zero.
Buckley is careful not to promise better returns -- at least not anytime soon.
"Private equity has the potential to improve long-term investment outcomes of a broadly diversified portfolio," he noted.
That said, Vanguard will only give investors better "outcomes" by dodging landmines private equity is notorious for, including higher expenses, lower liquidity and limited transparency -- and leaning heavily on a third-party subadvisor.
Vanguard's release disputes the notion that collaborating with a subadvisor is a drawback.
"Vanguard has a long and successful history of partnering with the world's premier external advisory firms to help fulfill its mission of giving investors their best chance for investment success," it says.
"This tradition continues through the firm's strategic relationship with HarbourVest, one of the industry's most experienced and successful private equity providers."
Uninspiring data
Indeed, if history is any guide, Vanguard faces headwinds in using private equity for better outcomes, wrote Charlson in a Morningstar column that followed Vanguard's first announced use of alts for institutional client portfolios.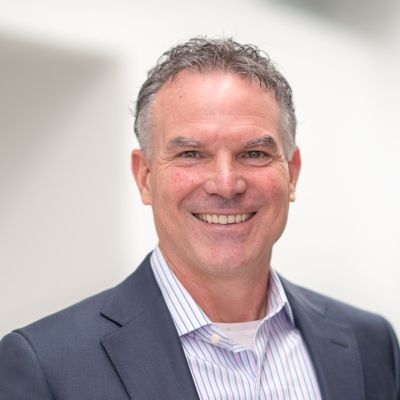 "The story told by the available data is, at best, uninspiring," he writes.
That said, alternative investments advocates say that achieving absolute higher returns is not necessary for "better outcomes." Because alts are not part of the public securities markets, they trade to the beat of their own drummer.
But Morningstar data finds scant evidence that alternative investments are even that effective as low-correlation portfolio insurance.
"The only category to beat that benchmark's Sharpe [ratio] (admittedly, a strong period for stocks and core bonds) was the nontraditional bond category," he writes.
"Several of the alternative categories produced negligible or even negative Sharpe ratios, disappointingly including lower-correlation areas such as managed-futures and market-neutral."
The Sharpe ratio was developed by Nobel laureate William F. Sharpe to help investors understand an investment's return compared to its risk. The ratio is the average return earned in excess of the risk-free rate per unit of volatility or total risk.
Volatility is a measure of the price fluctuations of an asset or portfolio, according to financial references.
Balancing act
This past February, Vanguard published a white paper titled The Case for Private Equity. It "suggests" buying private equity can achieve "benefits."
"Vanguard believes the investment case for private equity is strong," authors Fran Kinniry, Ted Dinucci, Alex Green and Liz Foo write in the executive summary.
"Private equity represents a distinct and growing segment of world equity markets that, because of its significant illiquidity and other market dynamics, offers suitable investors the opportunity to earn long-term excess returns while increasing portfolio diversification."
---
---
---
Jamie McLaugthlin
Sad, actually. Even the estimable Vanguard Group, can't find enough earwax to muffle the siren calls of the manufacturing and distribution complex.
Jarshman
You should not be able to be a fiduciary and a non fiduciary to the same clients at the same time.