Step CEO CJ MacDonald posted this photo on Twitter with 'Tyler' who banks on his Step mobile app -- one of more than 500,000 accounts.
Brooke's Note: My dumbest financial mistake before I turned 18 was buying a Honda Trail 90 motorbike from a local clam digger, Karl, in Maine. I was 14. I took most of my savings of every $20 dollar check at Christmas or birthday and money my mother put aside for me. I plunked it right down. I'll never forget Karl's closing sales pitch: "And if you shoot a deer way out in the woods, you'll be able to drag it back." I had already decided before that line of choice salesmanship. I suppose I wasn't very financially literate, Yet even today, not much in the investment and advice business makes my mind enter a fugue state faster than introducing the term 'financial literacy' into conversation. Get it out of here. So I commend, I think, the fact that if Fidelity is going to offer 'youth' accounts that it includes a way for kids to invest -- and lose -- their own money with little parental involvement. Nobody learns much from success or from reading about it. I ended up riding that motorbike a few times before it wouldn't start. My father, an orthopedic surgeon, liked it that way and wouldn't help get it fixed. It sat there for multiple decades before my mother gave it to a friend's son who was cleaning out the garage. He got it fixed and gave it to his sister who has been using it to commute to work in Bethel, Maine. It was a happy ending. But I vowed not to be careless with money, again. I still ache a little when I think of that 1977 splurge of my $350 savings.
Fidelity Investments is launching a bold get-'em-while-they're-young marketing strategy that lets 13- to 17-year-old children open their own "youth" account that automatically converts to a full brokerage account once they turn 18, hopefully, so they'll stick around.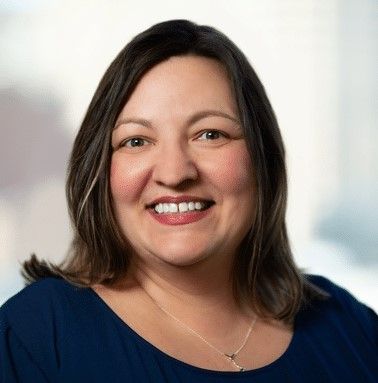 For now, Fidelity bars RIAs from using the youth accounts on behalf of their investors through institutional accounts, but they can do a work-around using the retail platform.
"We're currently gauging interest from advisors and exploring including it as part of our offering in the future," say Fidelity spokeswoman Nicole Abbott.
The Boston investment giant claims it's the first to introduce minor teenagers to zero subscription fees, zero account fees, zero minimum balances, zero domestic ATM fees and zero online commissions.
The major full-service online brokerages got a wake up call last year from no-frills online rival Robinhood, which saw exploding growth among young, "Gen Z" investors.
"There's a rush for customer acquisition at younger and younger ages, in part, because Gen Z has both fintech and crypto solutions at their fingertips," says Lex Sokolin, global fintech co-head at New York City blockchain software company, ConsenSys
"Teen focused neobanks like Step are [also] growing meaningfully," he adds.
Calling the shots
Fidelity may be angling to beat Robinhood to the punch for young investors with its so-called "Fidelity Youth Account."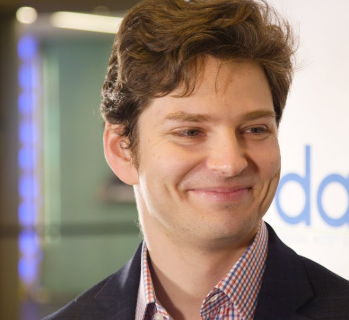 Since it's illegal in most states for anyone under 18 to open a banking or brokerage account, Robinhood only targets investors 18-years-old or older.
But adult Fidelity account holders can open youth accounts for minor children. They can maintain oversight, but not control, according to Fidelity's website.
"We believe the broadest features that set us apart are the teen not needing the parent's OK before they make a spending or investing decision, and no fee," says Robert Beauregard, a spokesman for Fidelity.
Beauregard's boast is correct, but only to a point.
Parents can only monitor account activity online and through monthly statements, trade confirmations and by viewing debit card transactions. Parents can also set up alerts to notify them of trades, transactions and cash management activity, the website states.
But if illegal or fraudulent activity occurs, the parents will be held liable, according to the Fidelity fine print.
Fidelity is adamant that the initiative is all about financial literacy -- period.
Repeated queries about whether the Youth program has a strategic aspect were greeted only with more comments about financial literacy.
Our goal for the Fidelity Youth Account is to encourage young Americans to learn through action and foster meaningful family conversations," says Jennifer Samalis, senior vice president of acquisition and loyalty at Fidelity Investments in a release.
Though the parent-child conversations may be meaningful, the real teacher may be a teen's prerogative to subject lawn-mowing money to the maw of markets.
"Parents need to co-open the account, but then teen creates their own username and password and makes their own saving, spending and investing decisions," says Beauregard.
"The parent/guardian must agree to receive statements, and can opt in to receive alerts on their phone for spending and investing activity."
Gamifying investing
Though Fidelity is breaking ground among the big discount brokers, it's not exactly disruptive innovation, Sokolin says.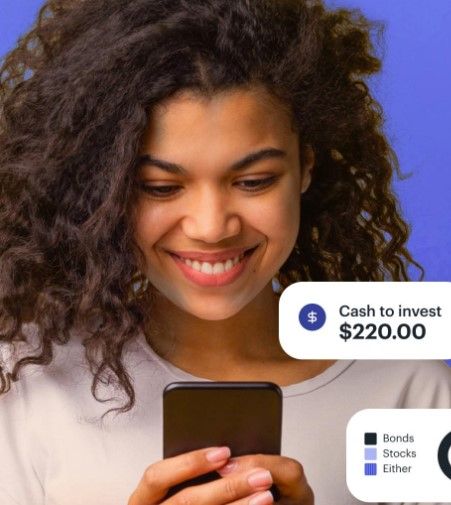 "None of the established brokerages are innovation leaders -- they all follow the pace set by the fintech industry. Some are fast followers, and others take a decade.
So far, the Youth offering has been percolating with 800 pilot accounts.
Teen accounts would be limited to an opening balance maximum of $30,000, but teens can get started with as little as one dollar. Fractional trading is allowed, but tools that can speed up or amplify losses -- namely trading options or trading on margin-- would be off limits.
Teens using the Fidelity product in a pilot program report supplying nearly half of the money used to fund the account (44% on average), with parents and other family funding the remainder.
Importantly, both for the teen and Fidelity, the account rolls over to a standard brokerage account one the teen turns 18 without the need to transfer assets to a different account or generate a new account number or login credentials.
The Youth Account is also a bank account with debit card, with domestic ATM fees reimbursed, and having a choice among cash sweep options for any uninvested cash.
Fidelity is also doing its best to constructively gamify how it teaches teens, its release states.
"Fidelity offers the free online game Five Money Musts for individuals who want to learn about how to manage their money to prepare for the "real world," it says.
"Five Money Musts allows users to explore the basics of budgeting, credit cards, debt, investing, and retirement. The game tracks progress and grants points based on the decisions users choose for different financial choices."
Death and taxes
Taxes and fees are a potential sticking point.
Fidelity makes clear that the funds in the account belongs to the teen. Thus, they may be required to file a tax return. Parents can elect to have earnings included on their tax returns, if they "meet certain requirements," the website states.
Funds used to open the account may also be subject to gift taxes if they come from parents or a third party.
In the past, parents invested through their children to pay lower taxes on that income. But the IRS cracked down on the tax shelter by creating the "kiddie tax," according to CNBC.
The purpose of the kiddie tax is to discourage income shifting between parents and children, Dan Herron, a San Luis Obispo, California-based CFP and certified public accountant with Elemental Wealth Advisors, told CNBC.
The Fidelity website cautions: "The parent/guardian should consult their tax advisor regarding the federal, state, and local tax consequences and/or potential impact to future student aid by opening an account with respect to their and the teen's personal situation."
Stepping up
The Boston giant was slow to respond to Robinhood's 'zero' commissions for investors 18- to 40-years-old, so it's likely feeling heat to err on the side of speed to market in the teen segment.
"I do think Fidelity is quicker," Sokolin says. "But I also think that *everyone* is quicker this time around -- watch Goldman Sachs dance circles around everyone with Marcus, its integration into Google Pay, being behind the Apple Card, and all sorts of other early adoption gymnastics. Selling YOLO stocks to teens is the least of it." YOLO means 'You only live once."
It's also facing competition from such startups as Step, a San Francisco firm that signed up 500,000-plus clients in two months and recently raised $50 million in a round led by Coatue Management.
Coatue is New York City based and also backs Apex Clearing and M1 Financial in a big way, according to Reuters. See: Taking on Schwab, Robinhood and Wealthfront, VCs keep throwing cash -- now $153 million -- at M1 Finance that it doesn't need to burn
The round had Justin Timberlake and Eli Manning invest for the first time and existing investors like Stripe and Will Smith's Dreamers VC added to their stakes.
Greenlight, Copper and JPMorgan Chase & Co. are already pitching financial services to children and teens, according to Reuters.
---
---
---
Jeff Spears
The facts are on Fidelity's side. Most kids don't want to continue with their parents advisor. The Fidelity structure could retain assets. The final vote is worth watching.