Tim Buckley: 'Establishing a new office in Dallas reflects our continued commitment to hiring top advisor and technology talent.'
Brooke's Note: Who guessed that robo-advisors would be the best thing that ever happened to demand for human CFPs? At least it seems that the ravenous appetite for professionals trained to give financial advice ethically was thusly catalyzed. The idea originally was that if you could get algorithms to supplant humans then you'd pass on the price savings so that mass affluent investors could get portfolios balanced to their needs. But now that mass market demand has morphed to investors wanting the low price but with a trained human overseeing the accounts. Vanguard Group is the only one providing at 30 basis points with a designated CFP under a big brand name -- though Schwab's subscription service is in the ballpark. See: Schwab hopes to blend into the subscription world of Netflix, Amazon and Apple by dumping asset-based fees and wooing millennials with Intelligent Portfolios for $30 a month And it seems that nobody is growing an RIA any faster. The question was whether the laws of advice economics would make Vanguard amend its offer or curtail its ambitions about going down this path. As it tours Dallas-area office parks for space in the the fertile crescent of CFPs to expand VPAS, it seems a safe bet that Vanguard's actions and its spread sheet projections are sufficiently in synch.
Vanguard Group appears ready to make a major commitment to its Vanguard Personal Advisor Services robo (VPAS) by dramatically expanding its bolt-on human advisor contingent--in the backyard of its biggest competitors.
The Malvern, Pa, manager of $7.5 trillion-plus is eyeing a major expansion in the Dallas/Fort Worth area, where Charles Schwab Corp., Fidelity Investments and Pershing already have major footprints.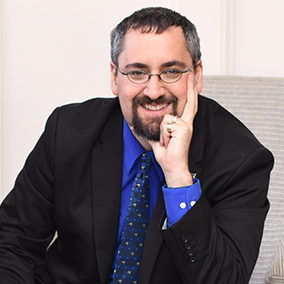 But Vanguard intends to big-foot them all with CFP-poaching blitzkreig to expand VPAS's ranks following a strong year of growth. The robo grew to $231 billion as of March 31, up from $167 billion on May 31 last year.
"We will be hiring locally to supplement Vanguard's deep roster of advisors and advice-focused talent," Vanguard spokesman Charles Kurtz confirmed. "Specifics on hiring plans and staffing will be confirmed in the coming months."
Significantly, Vanguard CEO Tim Buckley appears to be signaling a commitment to continue using human advisors as part of its robo service.
When VPAS launched six years ago, Vanguard departed from pure robos like Wealthfront and Betterment by making live financial advisors available to talk to clients. The strategy appears to be paying off.
VPAS has grown dramatically enough that it needs a bigger labor market and a place with more office space to supplement Vanguard's 17,300 staffers worldwide, according to the company.
But mostly it needs a poachable "top" of trained and educated people that it can pursue en masse, Buckley hinted heavily in a release.
"Establishing a new office in Dallas reflects our continued commitment to hiring top advisor and technology talent to support our advised clients," he said.
Mother lode
VPAS is Vanguard's bid to do to "wealth management" what Vanguard did to mutual funds and ETFs -- with a simple, transparent, no-bull and way lower-fee approach. By charging a startlingly low 30 basis points, the service was an immediate hit, outgrowing rivals right off the bat that typically charge 100 basis points or more.. See: Vanguard's white-hot 'hybrid robo' just added $4 billion in three months -- a heat that may cast a chill on 'pure' robos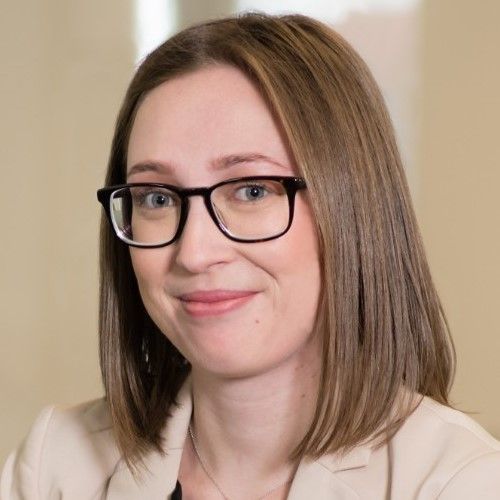 It now employs 700 human advisors, mostly in Arizona to manage the accounts. If it continues to grow net new assets by $20 billion a year it would literally need to hire dozens if not hundreds of CFPs a year, according to a back-of-the-envelope calculation.
Though Arizona has 2,331 certified financial planners in the state, it's but a fraction of the 6,259 CFPs who reside in Texas, according to the CFP Board website's demographics page.
Right now, however, the industry is facing a shortage of financial advisors. As the population ages and life expectancies rise, demand for financial planning services is expected to increase even more, according to the federal Bureau of Labor Statistics.
About 40% of financial advisors also plan to retire within the next ten years, according to Cerulli Associates.
"We are really on the edge of a succession cliff," Marina Shtyrkov, a Cerulli wealth management research analyst, told CNBC. "In the next decade, advisor head count is going to begin declining pretty rapidly."
As it turns out, the Dallas/Fort Worth area is a mother lode of financial talent.
In January, Schwab moved its corporate headquarters from San Francisco to Westlake, Texas, a Dallas/Fort Worth suburb. It currently has about 2,868 staffers in the region and picked up about 2,240 more staffers in Southlake, about eight miles away, from its TD Ameritrade merger. See: Schwab's headquarters shift to Texas amid TD Ameritrade merger seems to please nobody -- outside the Dallas Chamber of Commerce--Omaha feels especially omitted
Meanwhile, Fidelity is listed among the top 15 largest North Texas employers and has had a presence there for more than 35 years, says spokeswoman Janelle O'Haughtery. See: Fidelity Investments is set to make 4,000 new hires at the same time senior staff may accept buyouts, an arbitrage to match talent with digital needs
Last year Fidelity expanded with a back-office campus in Westlake and now has about 6,200 employees in Texas, she said.
Vibrant pool
Vanguard is expected to open its new office in 2022.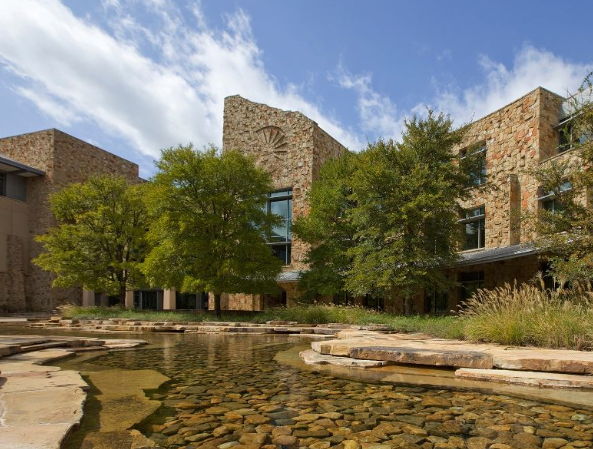 When asked exactly where the office will be located and if Vanguard is building or renting, spokesman Charles Kurtz said no decision has been made yet.
"Vanguard is in the process of exploring real estate opportunities to best support our crew and business needs," he said.
He declined to say how many financial advisors will work out of the Texas office but said that advisors overseeing VPAS will be housed there as well as its offices in Arizona, Pennsylvania and North Carolina.
"We're excited to blend the knowledge and experience of current crew members who will relocate to Dallas with the vibrant pool of advisor, UX, and IT talent Dallas offers."
"All relocations will be voluntary," Kurtz added.
Net new assets
VPAS's explosive 72% growth rate -- mostly from baby boomers-- is somewhat misleading because the S&P 500 has grown 43% in the past year, says Anders Jones, co-founder and CEO of Baltimore-based Facet Wealth, which is a startup with a roughly similar robo model. See: Facet Wealth is doubling in size every six months with subscription model, on-the-job training, no central offices and a rising belief it can be the 'next Fidelity'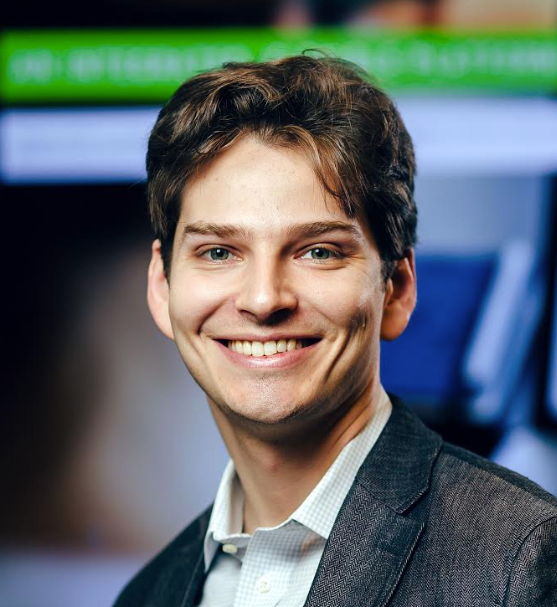 "I would imagine the vast majority of that growth is attributable to the market," he said.
Sifting through the numbers, Michael Kitces, author of the Nerd's Eye View newsletter, still sees a positive, albeit more modest, trend.
If S&P 500 growth took Vanguard from $167 billion to more than $210 billion, "Vanguard may have added $20 billion in the past year of actual net new flows. Which is not a trivial number, but not exactly earth-shattering either," he writes.
Other analysts say it's earth-shattering on most planets.
Personal Capital, a free-standing rival founded in 2009 with a superficially similar call center model, had $12 billion of AUM when Empower bought it for $1 billion last summer. It now has near $20 billion in assets. See: IPO dreams die, but Personal Capital gets '$1 billion' price tag from life insurance giant's 401(k) unit that includes a de facto discount from early-bird VC dollars
VPAS is also outgrowing its purely automated sibling, Vanguard Digital Advisor, by more than ten-fold, Kitces says.
Enormous brand equity
Last summer, the company launched the plain-vanilla robo without human advisors for 15 basis points. It's grown from zero to $1.6 billion, playing to younger, mass-market investors who can open account with as little as $3,000. See: Vanguard Group signals launch of long-anticipated -- vanilla as hell -- dirt cheap, perhaps 'clunky' robo-advisor, but Schwab, Fidelity should worry, nonetheless, analysts say
In contrast, VPAS requires a $50,000 minimum balance. The service is aimed at those closer to retirement; the average client age is 57.
"If Vanguard added even just $20 billion of net new flows to VPAS but only $1.6 billion in Digital Advisor, I think that really makes a strong statement about how much consumers actually want to talk to a CFP professional and don't actually want a robo-advisor," Kitces notes.
Digital Advisor's assets are still an astounding feat right out of the gate, says Lex Sokolin, co-head for financial technology at New York software firm ConsenSys.
"In 2011, this would have been unthinkable -- to have the dominant asset manager distribute portfolio management, financial planning and fiduciary trade execution on the web for 15 basis points."
It takes other firms years to gain that level of assets. For instance, Betterment, founded in 2008, reached the $20 billion AUM mark in 2020.
"I think the size of the gathered assets reflects the enormous brand equity that Vanguard has with mass affluent investors, especially with the older generations that are likely to have more assets on average," Sokolin adds.
---
---
---
Jeff Spears
Dallas is a great market that is dominated by conflicted brands. The advisors that work for these companies enjoy the higher compensation and will be difficult to hire. A brand with a lower fee structure might help. Unfortunately all of these ideas sound good on paper.
---