Jason Wenk: 'I fully expect us to become the third [largest custodian].'
Brooke's Note: RIA custody has always been a game for the big, old incumbents. So, yes, it is very surprising that Altruist, founded in 2018, is already talking about knocking BNY Mellon's RIA unit out of the No. 3 slot in the very near term. Much would seemingly have to happen in very short order to make such an improbable leap. But as this Oisin Breen article shows, other improbable harbingers have already appeared -- including Altruist forming formal ties with Vanguard Group and its ex-top brass.
Jason Wenk raised $50 million for his maverick Los Angeles RIA custodian in a VC round that includes Vanguard Group, rising expectations and potentially overtaking Pershing as the No 3 RIA custodian.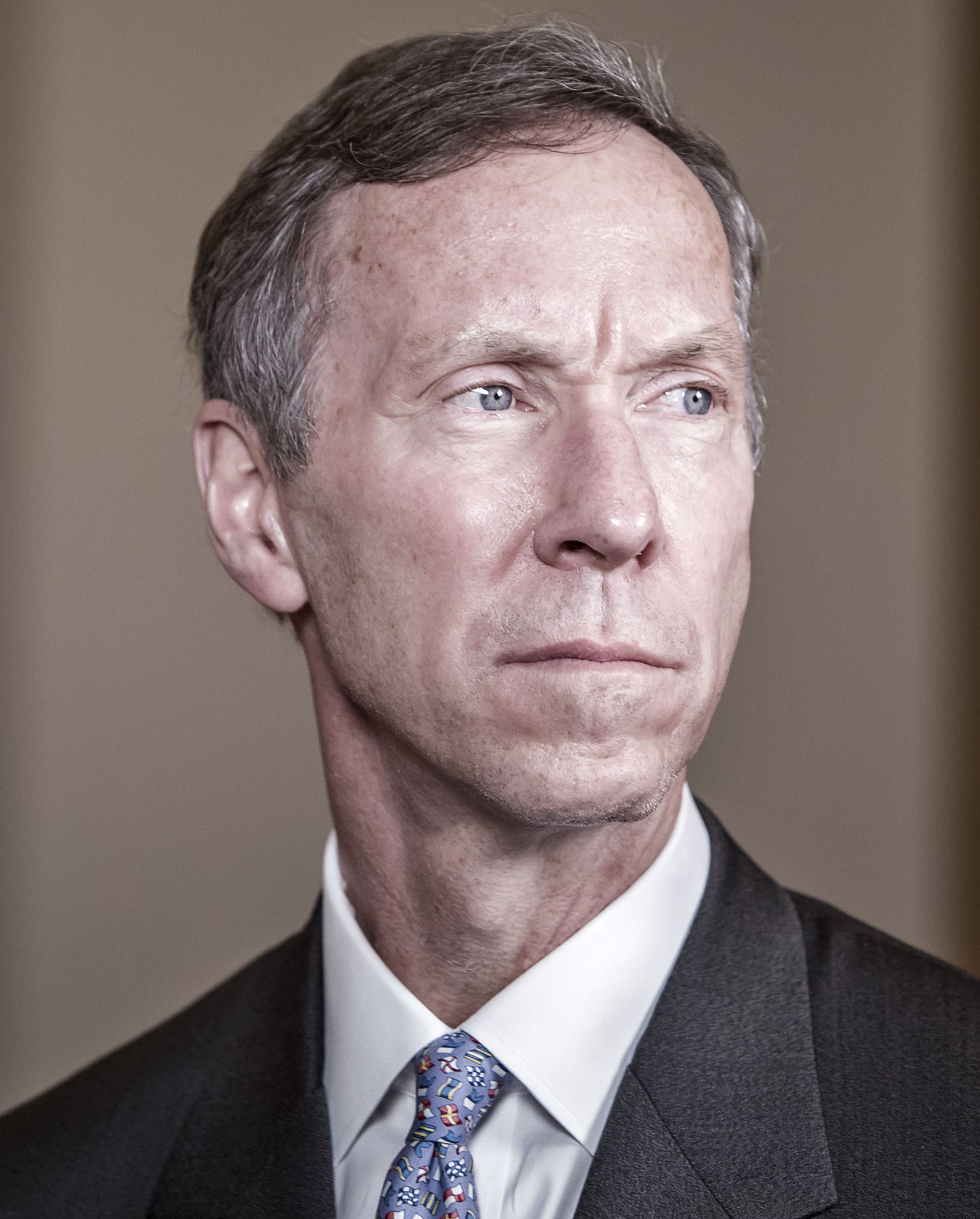 The outspoken founder of Altruist now has $67 million in backing after two earlier raises brought in $17-million. The last, Jan. 11, involved former Vanguard CEO Bill McNabb joining Altruist's board.
Many quotes in this article came from an RIABiz interview after that second raise in January.
The cash and big partners that come with it are red flashing signals of much bigger news to come later in 2021, Wenk asserts.
"I fully expect us to become the third [largest custodian]. Then we'll see how easy it is for us to overtake and get into the top two," he said, in January.
The situation is "ripe for disruption," adds Manish Khatta, president and chief investment officer of Miami, Fla.-based Potomac Fund Management.
"Customer service has suffered with the rapid increase in new accounts, and larger players are moving upmarket, leaving smaller advisors to fend for themselves," he explains, via email.
Altruist, like other small custodians has moved to try to take advantage of Schwab's purchase of TD Ameritrade, hoping to lure disaffected RIAs, particularly smaller practices worried that service levels will decline. But to date, Schwab has held on to the bulk of its RIA clientele. See: Defying merger doubters, Schwab adds staggering $1.1 trillion RIA assets.
New standard
Indeed, several industry observers argue that RIAs do not benefit from the present state of affairs where a big three dominate RIA custody. Schwab custodies $3.1 trillion and Fidelity has a large swath of RIA assets hard to track because they get blended in with clearing assets.
Pershing claims to have about $900 billion of RIA assets -- an amount that benefits from the radical shift in accounting method. In 2018, it started counting "RIA" assets held by broker-dealer reps in a corporate RIA. See: The old trick of new math Pershing used to make its RIA assets in custody soar from $200 billion to $615 billion in one year
Wenk's bold claim for Altruist, founded in 2018, is difficult to fact check. The company has repeatedly declined to reveal the value of assets it custodies, or its client count, despite a January statement that it would soon reveal a "shocking" level of growth.
"As a venture-backed, fast-growing startup, we don't make our numbers public for a variety of reasons, none of which are due to a lack of ability to capitalize on opportunity," Wenk said in an April email.
"We're confident when we do share, it'll set a new standard in terms of custody growth," he continued.
"We are on a great growth trajectory in our mission to challenge the large, antiquated and entrenched institutions holding RIAs back," adds a company spokeswoman, in comments provided after the firm's Series B raise.
Heavy hitters
That said, Altruist still has a lot to prove, says Patrick Brewer, president and chief marketing officer at Austin, Texas RIA WealthSource, via email.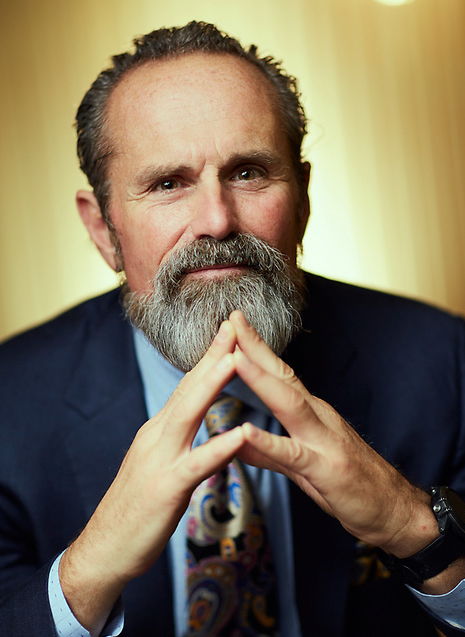 "Can [it] overcome the switching costs associated with changing custodian for much larger firms?
"From my experience, most [RIAs] prefer a strong household brand. With this capital infusion and sky-high expectations, it will be fascinating to see if Altruist can ascend," he says.
Wenk has little time for doubters. In January he described skeptics of his business model as "enemies of progress, enemies of innovation and enemies of the customer."
Long-standing Altruist investor Venrock, the venture capital arm of the Rockefeller family, re-upped its stake in Altruist for the third time, following its January raise and its November 2018 Series A.
Carson Group CEO Ron Carson also re-upped, describing Wenk as the "Jeff Bezos of the custodial world."
McNabb invested in Altruist's January raise too, as did an undisclosed "strategic third-party investor," which may have been Vanguard, one source says. Altruist declined to confirm or deny the report.
Jon Rosenbaum, principal of New York-based Insight Partners, which led the Series B round, will join Altruist's board of directors, alongside McNabb, Carson, Venrock partner Nick Beim, and Wenk. Insight co-founder and managing director Jeff Horing will take a non-voting seat.
Over 100 venture capital firms have approached Altruist with an investing interest, according to Wenk.
Vanguard on board
Vanguard's decision to invest in Altruist is the second time the two firms have worked together this year.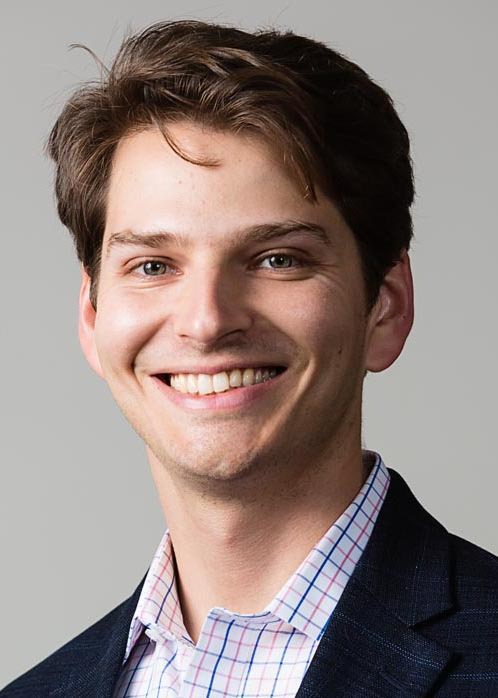 On Feb. 2 Altruist launched a model portfolio marketplace with Vanguard and Dimensional Fund Advisors' (DFA) products -- a move that tallies with an account offered by Will Trout that product placement drove Vanguard's investment.
"We're seeing Vanguard's determination to crack open the advisor space by leveraging technology in the same way it has done via robo solutions in the direct-to-consumer business. Except in this case, the investment is in someone else's technology," Trout, director of wealth management at Pleasanton, Calif., consultancy Javelin Strategy & Research, explains, via email.
Both asset managers and RIAs can benefit from competition, said Bryce Skaff, co-head of DFA's Global Client Group, in a February release.
"Investors benefit from additional industry participants offering low-cost, tax-efficient and highly-diversified investment solutions [and] we are excited that advisors working with Dimensional will have another option in their toolkit," he said.
Vanguard's investment may also reveal that Wenk is not alone in his desire to break the custody status quo after Schwab's purchase of TD Ameritrade reduced the big-four to a trio, according to Trout,
"Vanguard wants to ensure competition in the booming market for RIA custodial services, which will advance its distribution agenda and provide the fast-growing independent advisor market an alternative to the Schwab custody juggernaut," he explains, in an email.
Back in the game?
Vanguard closed its RIA custody operation in 2003 and may have invested in Altruist to stay current in the custody game, says Dennis Gallant, senior analyst for wealth management at the Aite Group.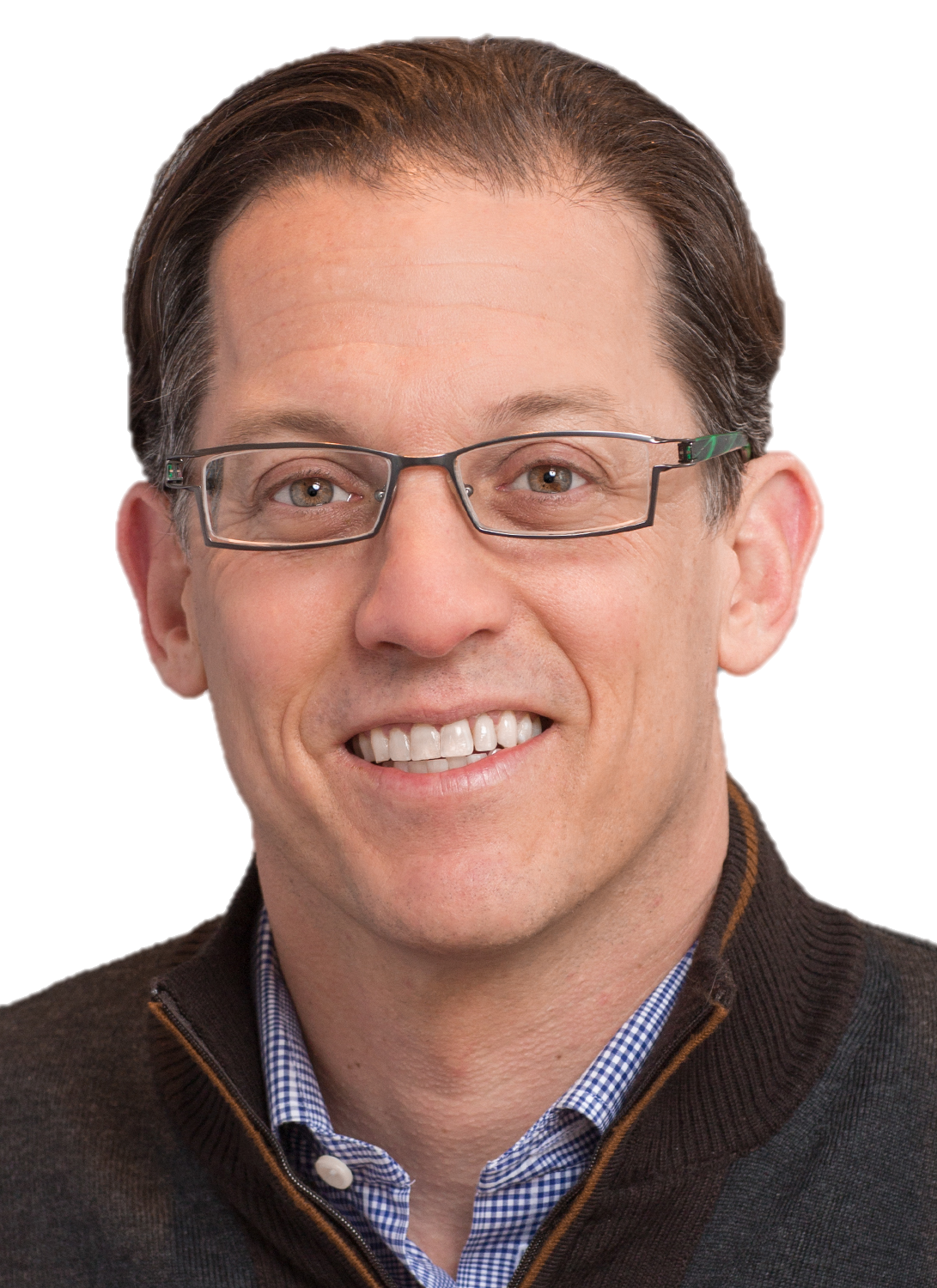 "It's better to date than get engaged and then get married. Is this the prelude to something? It could be, and it seems like a good first step for them," he explains from Boston. See: Vanguard jilted RIAs 16 years ago. Now its CEO Tim Buckley may be green-lighting RIA custody again.
Both Altruist and Vanguard declined to comment, but a Vanguard spokesman told Barron's the investment in Altruist "demonstrates our continued commitment to helping financial advisors better serve individual investors with a modern, digital-first investment experience."
With Altruist as its foothold in the game, Vanguard may be returning to the RIA custody business, Gallant continues.
"They do very well, obviously, in the consumer direct to retail, but does this provide them a new expansion and distribution channel for them in the RIA marketplace?" he asks.
"With the Schwab-TD integration, there may be an opportunity to fill a void. A lot of advisors aren't happy with how that process went, and there may be a niche opportunity emerging that Vanguard sees as a way of going out to that market and providing an enhanced value-add," he explains.
Advisor experience
The quality of Altruist's software stands out among custody vendors, especially when many clients now demand that RIA software at least be on par with digital brokerage Robinhood, says Lex Sokolin, global fintech co-head at New York City blockchain software company, ConsenSys, in a January email.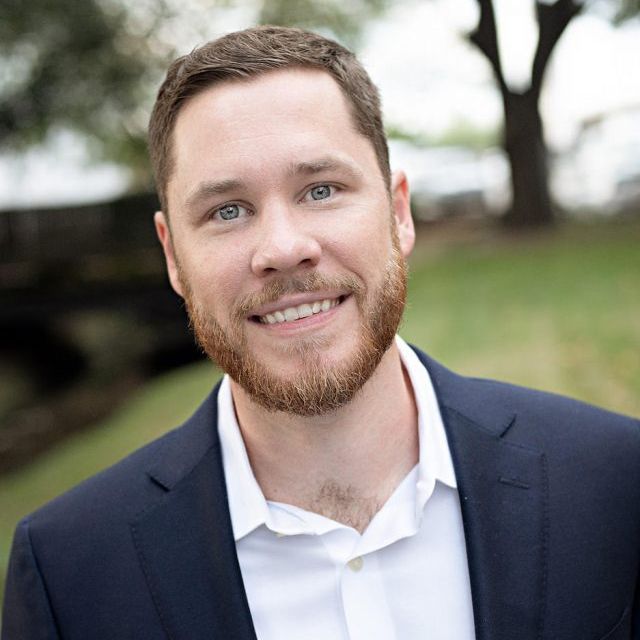 "Digital wealth from 10 years ago now looks and feels outdated. To compete with Robinhood, you need an advisor experience for the customer that's in the language of a Robinhood user."
"Otherwise you will never peel them away. This is why the Altruist mobile-first digital identity matters," he explains.
That said, Apex Clearing, TradePMR and Axos Financial (post-E*Trade purchase) also have custody with digital and plug-and-play identities, too, to varying degrees.
The all-in-one bundled aspect may have appealed to Vanguard, too, says Gallant. "[It] mirrors well with Vanguard's approach and a lot of Vanguard advisors are more packaged product oriented," he explains.
Altruist also differs from several established custody vendors in that it levies a fee though technically its for the software and not for custody. RIAs pay $1 a month for each account, after the first 100. So an RIA, for example, with $1.5 billion under management in 1,700 accounts would pay $19,200 per year.
Schwab pledged last year that it would never introduce RIA custody fees. Fidelity charges small RIAs using its services a $10,000 annual fee. See: Fidelity Investments will broaden custody fees in July, while Schwab counters with pledge: 'No custody fees and no intention to raise them'.
Custody Lite
Unlike established custodians like Schwab and Fidelity, Altruist outsources its clearing to Apex Clearing. Although it provides the bulk of services associated with RIA custody, it has yet to reach "parity" with the big three in terms of overall capabilities, Wenk admitted in January.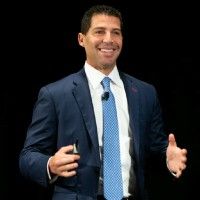 "Parity, you either have it, or you don't ... We need to add a few new account types that we don't yet support," he says, adding that Altruist's parity to-do list also includes the development of digital bond trading software.
A company spokeswoman adds that Altruist does not, in fact, market itself as a custodian.
"Altruist is a digital investment platform that can act as a replacement to your custodian. Our marketing speaks to this fact and doesn't directly call Altruist a custodian," she said in a Jan. 15 email.
At present, Altruist provides RIAs with onboarding software, planning tools, rebalancing and trading software, a model marketplace, fee billing services, performance reporting, a desktop portal, and CRM software.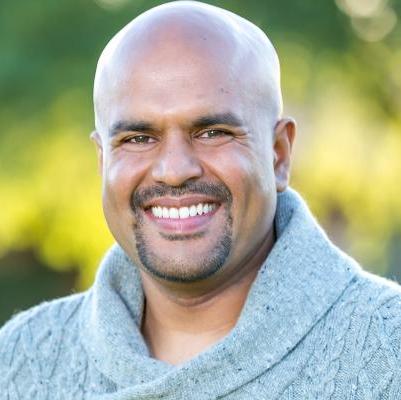 Yet Although Wenk admits Altruist lacks the vast service arsenal of Schwab or Fidelity, it may not need it, according to several industry observers.
"For a lot of advisors the cost to benefit ratio is pretty high because they don't always need the capabilities of a Salesforce," says Gallant.
Altruist might lack the heavyweight technology footprint of Schwab or Pershing, but it is providing solutions RIAs need. The ultimate value proposition is its paperless onboarding and the data-capture capabilities that support it, Trout adds.
Reducing the amount of work it requires to change custodian by digitizing and automating the repapering process through onboarding is a key area of investment among RIA custodians today.
Pershing has, for example, a tool that does just that in beta development, and overlay services like Skience and Practifi have also moved to sell such services to custodians.
Yet for now, Altruist is unlikely to make much headway with the largest RIAs, says Khatta in an email.
"Altruist can win big with smaller advisors. Getting larger clients onboard will be more challenging, because RIAs want to change custodians like they want a root canal, and the more complexity involved, the less appetite," he explains.
New faces
In the last five months, Altruist has added a number of new faces to its senior management, as part of a recruitment drive that will likely take its headcount north of 170, from roughly 70 today, according to the firm.
In January it appointed former Tala and Ticketmaster technology guru Nachiket Shiralkar as its new chief technology officer, who will likely manage around half of Altruist's staff, given its reliance on software engineers, IT security specialists, and QA staff, according to Wenk.
On Feb. 23, Altruist hired former TD Ameritrade national managing director Pete Dorsey as its new chief strategy and revenue officer, an appointment Wenk says gave his firm more of the "boots on the ground experience" in custody that it needed.
Then on Mar. 23, Altruist appointed former Spotify head of global brand strategy as its chief marketing officer. Pentel also works as an adjunct professor at Columbia University.
Yet McNabb, who joined the firm in January is the most widely known of Altruist's recent appointments, as a result of his 32 year tenure at Vanguard, which he led as CEO between 2008 and 2017, and where he served as chairman between 2010 and 2018.
McNabb, who sits on the board of IBM, UnitedHealth, and Axiom, and chairs Ernst and Young's independent audit committe, was also the subject of a desert island board member chat between Venrock's Beim and Wenk, during which the latter mentioned him as the ideal partner.
"He watched the company scale from its first couple of hundred employees … to managing trillions of dollars and a lot of the same things that they aimed to do in the mutual fund space we aim to do in the RIA space," Wenk said in January.
"His role is really a lot more mentor … [but] there's a healthy amount of unit economics that needs to be understood and studied to see the pace at which you can grow a company like ours and Bill [McNabb] is uniquely suited to help us there," Wenk added.
---
---
---