Andres Garcia-Amaya: We have the largest venture capital firm in the world taking a huge bet on us early.
Brooke's Note: When brokers crawled onto land from the ocean, they shed their tails, grew feet and became RIAs. It was all good -- except for one thing. They left behind sales systems and sales culture that was helpful in at least one regard; it produced asset growth. Replacing sales without much selling is something RIAs have done very well, all things considered. The void gets closed by referrals. That said, capturing referrals is a passive process. So it is perhaps not surprising that entrepreneurs and venture capitalists seem to love the visions of companies like SmartAsset and Zoe Financial. They are essentially digitizing steak dinners and conversations on golf greens. They may also keep RIAs from crawling back into the ocean and spell trouble for deep-sea-dwelling brokers.
SoftBank Group is leading a group throwing $10 million of hard currency at a New York City startup that sells RIAs leads they only pay for after dollars land in their accounts.
The Tokyo-based banking conglomerate now has a stake in Zoe Financial, a venture that vacuums up investors on Google then sells them to fiduciary advisor. Brokers need not apply. SoftBank has VC dollars burning a hole in its pocket after designating $100 billion for its Vision Fund. For perspective, the entire venture capital complex in the United States invested $54 billion in 2018.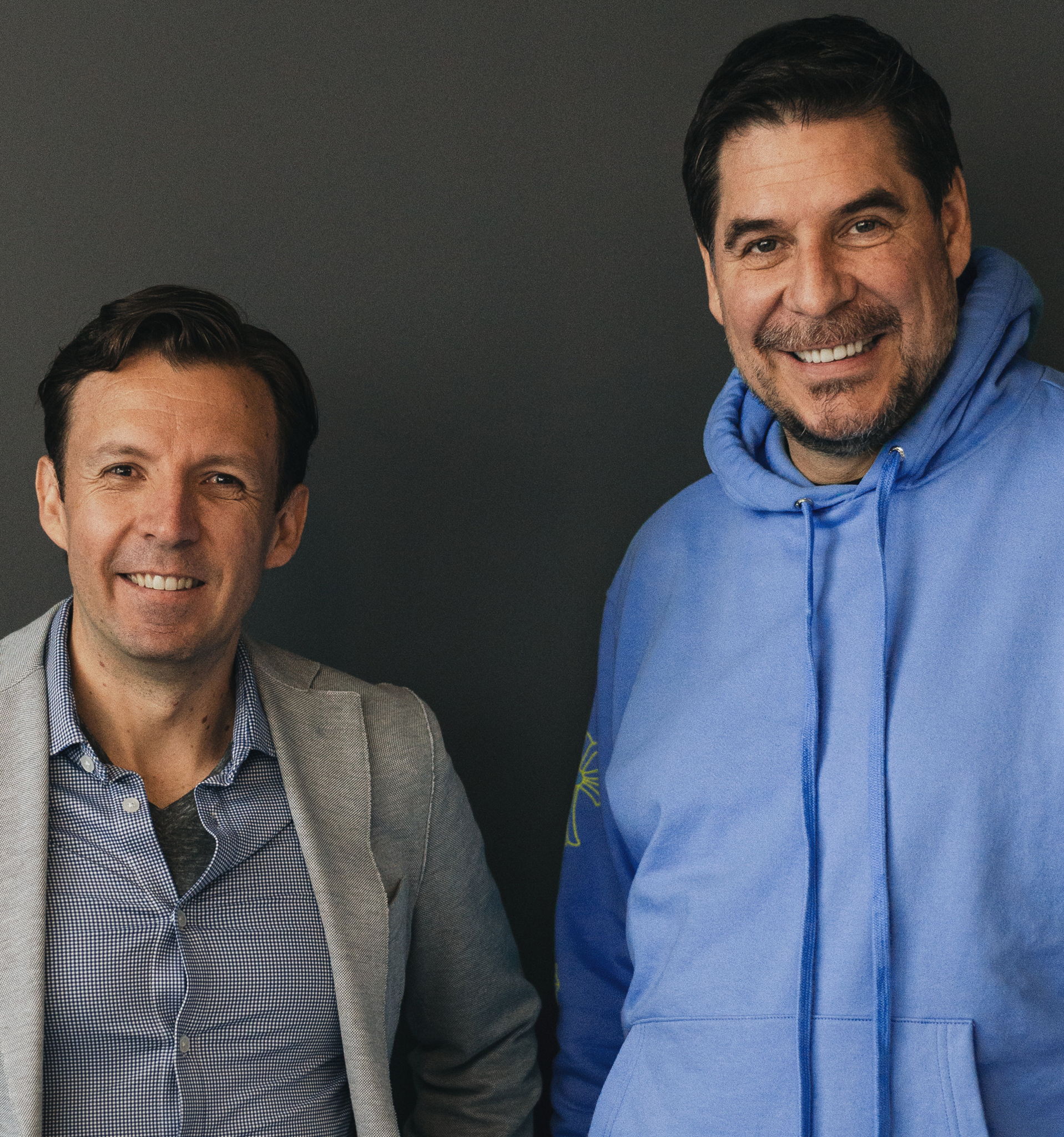 "We have the largest venture capital firm in the world taking a huge bet on us early, and as we scale, they have the firepower to scale with us from a capital standpoint," says Zoe founder and CEO Andres Garcia-Amaya.
The raise was announced today (May 18), by the sales lead seller -- its third. Zoe's funding now totals $16.3 million.
Garcia-Amaya named Ameriprise and LPL reps as agglomerations of brokers who do not fit in his business model. He does much of the vetting on his own -- turning away nine out of 10 RIAs who apply to receive referrals -- but will soon replace himself in the role.
That vetting process is especially critical to Zoe because it only gets paid a success fee -- like the traditional Charles Schwab & Co. program.
Big fees
Garcia-Amaya declined to reveal his firm's pricing, beyond describing it as "cheaper" than Schwab and Fidelity Investments' referral service. See: Marty Bicknell and Fidelity enter into the mother of all cross-RIA referral deals.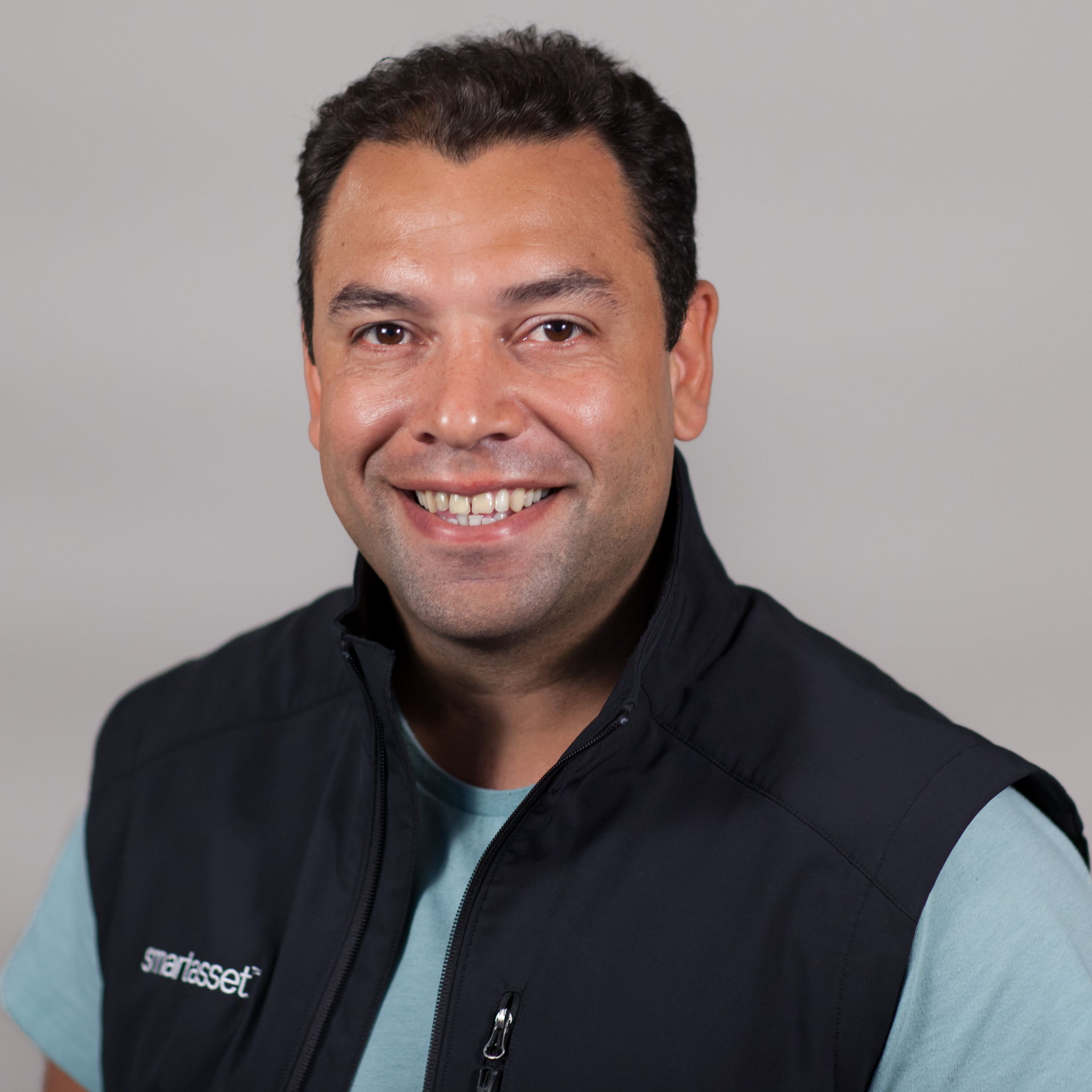 He also confirmed that Zoe charges a five-year referral fee that can be paid in one lump sum and an indefinite recurring fee on referred client assets managed by an RIA.
In contrast, SmartAsset charges on all referred leads, regardless of whether an RIA closes them.
It levies a single flat fee, ranging from $25 for a lead with less than $100,000 in assets to $680 for a lead with more than $1 million, when vetted and the connection with the advisor is guaranteed.
SmartAsset launched a real time connection service for advisors last year, and vetting has been key to Zoe's business since day one. See: How SmartAsset is purging the stupid factor from robo-to-RIA referrals so it can triple prices, quadruple its closing rate and satisfy its VCs' biological clocks.
Onboarding advisors
One RIA analyst tested Zoe's service this week for RIABiz. They matched with advisors at Creative Planning, Mercer Advisors and a single shingle advisor in New York.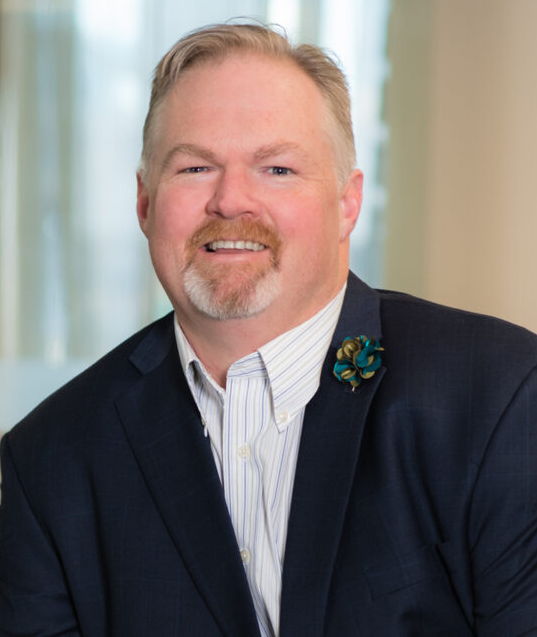 The median RIA using Zoe manages $1 billion, and the largest manages more than $50 billion. Zoe's average referred client is 42, and has roughly $800,000 in assets.
Charles Schwab charges 25 basis points on the first $2 million in assets from a referred client and 20 basis points on assets between $2 million and $5 million. That's a claim on about a quarter of an RIAs revenue from that client and a much bigger cut of the profit.
Schwab itself is highly selective with only 1% or 2% of its 10,000 firms receiving referrals from its branch network. In fact, Schwab recently further reduced that count as it began to combine with TD Ameritrade.
Schwab cut from 298 to 175 the advisors receiving referrals as Schwab Advisor Network subsumed TD Ameritrade's AdvisorDirect. It was reported on April 21.
"It definitely helped get certain RIAs onboarded quicker, as the field of firms that actually deliver our type of service narrowed," Garcia-Amaya said of the RIAs orphaned.
Happy medium
Zoe had other offers of backing over time, but SoftBank was willing to pay big for a small slice of the company, he adds.
"Could we have raised before? For sure, but when we raised, we felt we were ready, and, as a business, you want to get a much better price for what you're raising."
"It's about finding that happy medium, where you feel you can do something significant with the capital," he explains.
"You shouldn't celebrate the money coming in, that's diluted. What we should celebrate is the validation," he adds.
SoftBank validates with its size and track record having famously invested $20 million in Alibaba in 2000 that became worth $60 billion.
It fortuitously led a $535 million round in DoorDash in 2018.
Giant leap
What made Zoe more interested in capital -- and SoftBank willing to pay higher -- was the unforeseen digital boom COVID-19 brought starting in March a year ago.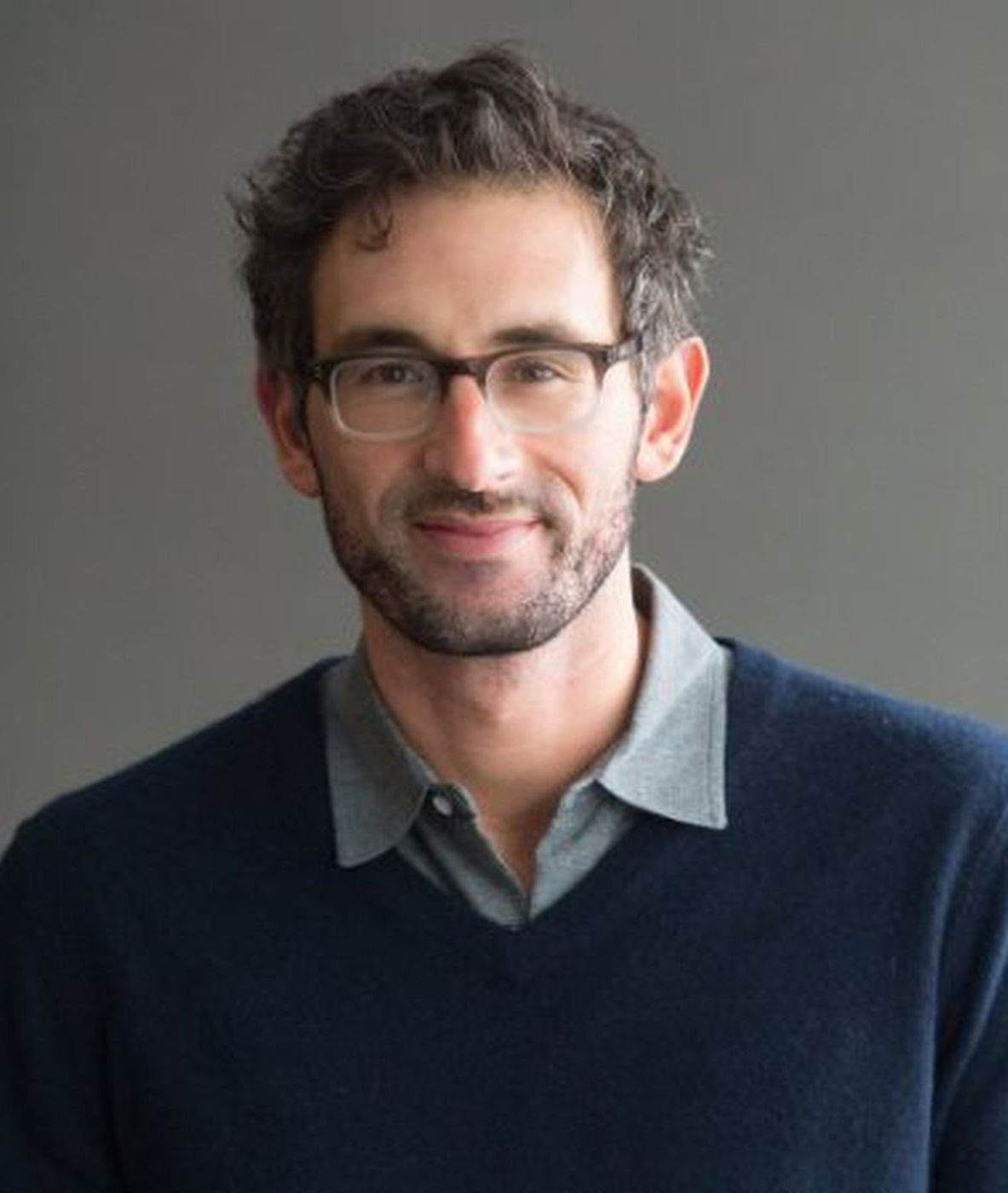 "We [didn't] need this money yesterday ... [but] the total addressable market took a giant leap all of a sudden," says Garcia-Amaya, who quantifies that leap as up to "20-times."
"We became a lot more comfortable with the idea of every American want[ing digital referrals] … and we're well positioned to build a bigger lead by moving faster," he says.
SoftBank Opportunity Fund's managing partner, Shu Nyatta, said in a statement that he sees Zoe fueling the growth of independent advisory firms.
Yet Zoe must also prove it can compete over the long-term with more mature, better-funded rivals like New York City-based SmartAsset, which has raised $51.4 million to date.
Budding non-profits like Letsmakeaplan.org, and the long-standing RIA custody referral business are also hurdles. See: How one firm is supposedly cracking the lead generation code to the tune of 50,000 advisors supplied -- by, for now, not trying to create referrals.
Fool's gold
The RIA referral concept has been referral miners' fools gold over the course of decades with its big numbers and broken pick axes of failed mining companies.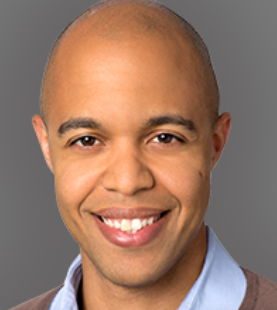 With 16 million households and $85 trillion in investable assets, the market could yield as much as $85 billion in maximum revenue, according to publicly available pitch slides.
But a pandemic may have finally unearthed the mother lode.
"Then COVID-19 happened and that whole demos [of 3 million retiring Americans] became digital. Every single baby boomer looking to retire became digital; it wasn't an option, and it has forced new habits," Garcia-Amaya says.
"This was going to happen over the next five years, but I didn't think it was going to happen in three months," he adds.
But making a standalone RIA matchmaker work still goes against centuries of behavioral history in how people choose who to trust with their money , says Scott Smith, director for advice relationships at Boston consultancy Cerulli Associates, via email.
"I'm not sure [Zoe] can attain the scale necessary to drive high revenue projections. Most investors already have providers and trusted friends and family to turn to for recommendations," he explains.
Putting money to work
Zoe intends to put its fresh funds to work immediately by hiring new staff, specifically software engineers and practice analysts to vet RIAs for its network.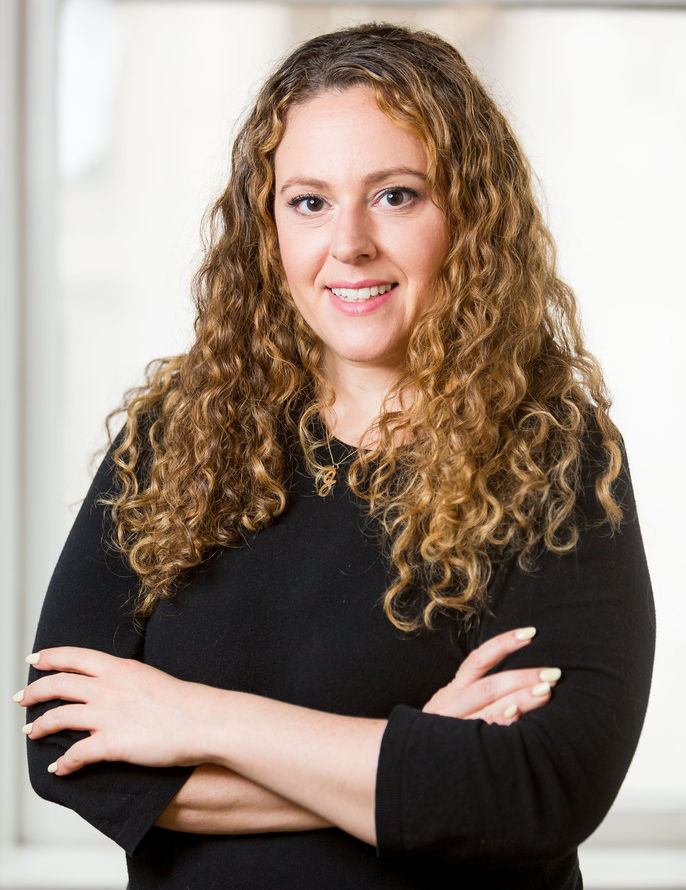 One of the biggest benefits to the SoftBank-led cash infusion is that Zoe can now take risks without putting its survival on the line, according to Garcia-Amaya.
"What more capital allows you to be is bolder with exploration, to take more risks trying new things without being afraid of failure, and that's the most exciting thing for me," he says.
"We're going to launch a lot more [investor-focused services] and test and deliver them to the consumer. Some will probably not stick ... [but] we're going to create room between us and anybody else," he adds.
One example of this approach is the company's just launched 'financial snapshot."
It provides investors with a detailed financial profile prior to meeting an RIA advisor, giving them an understanding of their value as prospective clients, a move Zoe expects will boost its reputation.
Tech operators
SoftBank led Zoe's latest raise through its $100 million Opportunity Fund that launched in Jun. 2020.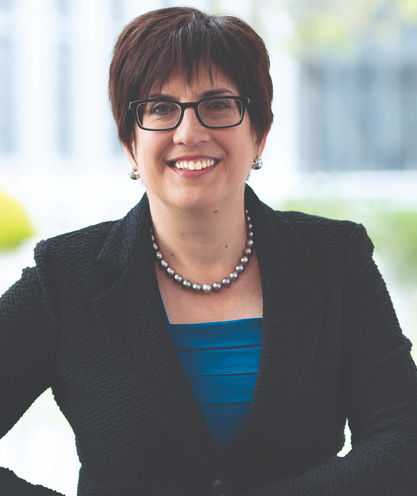 Several prior investors also re-upped in Zoe, including former BlackRock Equity chief investment officer, Chris Jones, Marie Chandoha, former CEO of Schwab asset management, and Stephanie DiMarco, founder and former CEO of Advent Software.
Other new investors include former Uber global head of growth, Aaron Schildkrout, VC start-up Republic Labs, Chris Nakutis, former chief operating officer at scooter company Bird, and DoorDash vice president of data science, Jessica Lachs, giving Zoe a trendy West Coast zeitgeist.
"We already had really strong Wall Street know-how and operators. It was really important to bring in new blood that has scaled massive marketplaces. They know nothing about wealth management, and everything about scaling a marketplace digitally," Garcia-Amaya explains.
"Clearly you should not underestimate the validation of someone like Softbank believing in your company. But we know what to do with th[eir] money."
"We have a clear path for the product and the organization. It's not 'we'll take the money and figure it out', it's, 'if we had X more dollars, this business could be 10 times the size," he adds.
Upping investment
Focus is a SmartAsset client, although an undisclosed number of advisors at one of its top RIAs, Buckingham Wealth Partners, use Zoe, according to the firm.
SoftBank also upped its investment from an initially agreed level, taking the raise above its $8 million target, according to Garcia-Amaya, who admits the VC giant put Zoe through the ringer.
"Their due diligence was really robust ... [and] as a founder, some might look at that as not appealing ... [but] they came back and said they wanted to go in bigger ... Basically saying we'll take as much as we can."
Numbers game
Since the COVID-19 crisis began in March a year ago, Zoe's client base has scaled. It now successfully refers clients to more than 2,600 advisors -- up from 420 -- at a rate of $1.5 billion a month, taking the value of its closed referrals north of $12 billion in twelve months.
Zoe employs 24 staff, up from roughly 10 at its founding in Oct. 2018. The firm plans to more than double staffing by the end of the year
The value of assets managed by RIAs using its services has also surged, up 1,477% over the last year, to $410 billion.
Key differentiator
In contrast, SmartAsset, which employs 197, plans approximately 140 hires by year-end 2021. It expects to successfully seal $20 billion in closed referrals this year and $100 billion a year by 2024. In 2019, it successfully referred $5 billion, and in 2020, a ballpark $10 billion.
"Our key differentiator is the size of our audience and the unparalleled scale this allows us to deliver," says CEO Michael Carvin, via email.
"We have seen dramatic growth over the past few months. Since December, our Advisor demand has increased by 42%," he adds.
SmartAsset generates leads from the roughly 100 million readers who browse its digital content, including personal finance tools available on websites like CNN Money and Forbes.
Zoe also relies on content to generate its leads, including webinars and articles, which it releases alongside more standard advertisements placed on websites like Facebook, Google and LinkedIn. See: Using robo-writing help, SmartAsset is now 50,000 advisor profiles into its 300,000-profile bid to own the advisor Google search market.
---
Related Moves
October 9, 2018 – 8:55 PM
---
---
---
Jeff Spears
My friend a top high net work broker and a RIA client is an investor. He thinks other top advisors will love the leads! All advisors love good leads….