Abby Johnson blared no trumpets about her firm hitting $10 trillion.
Brooke's Note: For the first time in my RIA reporting career, the biggest players have the most dramatic news to report. The rising tide is lifting all aircraft carriers. But the differences are telling, too.
Fidelity Investments surpassed $10-trillion in total client assets in the first quarter, but Charles Schwab Corp.'s results may dampen Fidelity's celebration for reaching that staggering milestone.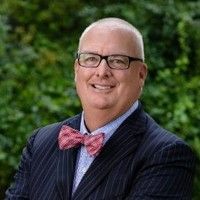 The Boston discount brokerage giant and 401(k) king grew its net new assets 6.1% and opened new brokerage accounts at more than a million a month -- or 3.3 million in total, according to select data released last week for the three months ended March 31. See: Fidelity Investments is set to make 4,000 new hires at the same time senior staff may accept buyouts, an arbitrage to match talent with digital needs
Its asset total hit $10.4 trillion as of March 31.
Yet for all the hoopla the gains might merit, Fidelity lost ground on the accounting ledger to Schwab in one key measure -- market share. It was more than double Schwab's size as recently as early 2020 but is now closer to 40% larger.
For the first time, Schwab reported Q1 financials fully reflecting the TD Ameritrade purchase and recorded $7.07 trillion in total client assets, up from $6.69 trillion on Dec. 31. Schwab closed its merger last October.
"This strength in asset gathering enabled us to end March serving a record $7.07 trillion in client assets, up 102% from a year ago, and up 6% in just three months," said Schwab CEO Walt Bettinger in an April 15 press release.
Measuring up
In terms of new brokerage accounts, Boston-based Fidelity had a slight edge. Its 3.3 million new accounts compared with Schwab's 3.2-million accounts, during in the same time period.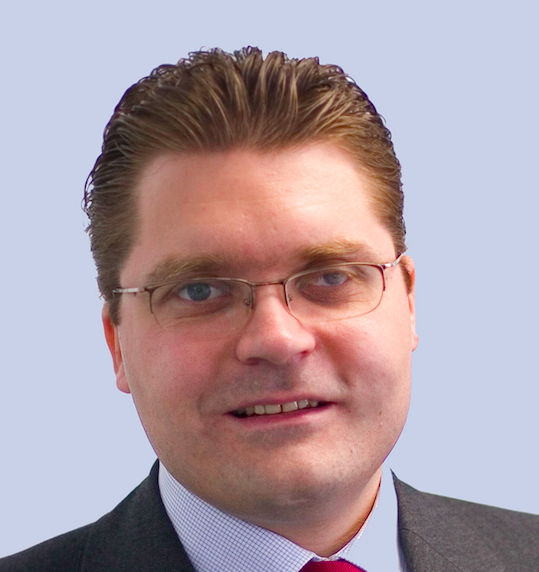 Schwab's brokerage accounts grew to 32 million, up 10% on the quarter. Fidelity's accounts collectively grew 5%. Fidelity has yet to break out its 401(k) numbers for the quarter but those amounts are expected soon.
RIAs were a big part of Schwab's healthy growth since the merger was announced in 2019. See: Defying merger doubters, Schwab adds staggering $1.1 trillion RIA assets. Today's trickle of RIA defections may yet build to tsunami size over next three years, rivals say
As of Dec. 31, 2019, Fidelity had $8.32 trillion in assets under administration and Schwab had less than half of that, or $4.04 trillion in client assets, including 12.3 million active brokerage accounts.
Closing the yawning gap with Fidelity was an opportunistic deal that addresses business model changes that benefit from greater scale.
"They bought TDA because it was on sale and they needed those assets to survive via a scale play in a new world order where their revenue streams are being compressed by zero commissions and zero interest rates," asserts Tim Welsh, president and CEO of Nexus Strategy.
Steamrolling growth
Though Schwab-TDA numbers are finally combined, Schwab originally said it would take 18 to 36 months to fully integrate and now the company has said it will take a full 30 to 36 months.
pushed out the date for full integration by up to 36 months. See Broadsided by good fortune, Charles Schwab Corp. pivots to fill service capacity deficit, rethink TD Ameritrade integration timetable and unleash 'mystery shoppers' to scout rivals
For its part, Fidelity, a private company, has begun to publicly disclose data with rising frequency.
"We've been externalizing the quarterly/annual report data for some time now – neither is new," said Fidelity spokeswoman Meghan Joumas.
Schwab has a monthly report and April results published today show its growth steamrolls on.
New and existing clients brought in $37.2 billion of core (not including mutual funds) net new assets in April, or a 143% leap from April 2020, albeit down 41% from March 2021's asset growth.
Total client assets of $7.34 trillion at the end of April increased 4% from March 31.
Yet astounding growth of both Fidelity and Schwab has been drowned out at least in part by the hyper-electric growth at their fellow upstart rival, Robinhood, which at one point claimed investors were downloading its app at 600,000 per day over the winter.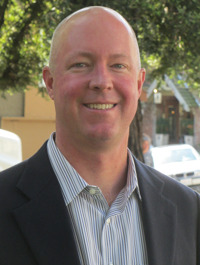 The success of Robinhood is amplified by the young investors who comprise its new account openings -- leaving analysts to wonder whether Schwab and Fidelity will just continue to lose ground to brand that connects to younger investors.
Fidelity and Schwab both seemed to have results showing that they are also winning yoiunger investors in droves -- perhaps even winning some from disillusioned Robinhood investors.
Joumas declined to say how many new investors were a direct steal, but the company reported that 1.6 million new young investors opened accounts in the first quarter of 2021. That's up from just 495,000 investors under the age of 35 in the first three months of 2020.
Robinhood's public challenges have likely caused younger investors to go shopping elsewhere for investment options, says Alois Pirker, an analyst with AIite Group.
"I think the whole Robinhood disaster was creating a little more awareness of other firms. The whole story was very nicely shedding the light on the appetite of the younger generation to participate in the markets."
Strong traction
It's possible Fidelity saw additional success bringing in Robinhood investors, says Scott Smith, an analyst at Cerulli Investments.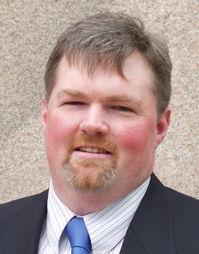 "After the challenges in trading in GameStop and other "meme stocks" earlier this year, I would not be surprised if Fidelity picked up a significant number of users from Robinhood and other nascent platforms as users sought a greater degree of stability in a period of pronounced turmoil."
Smith says his firm's research shows Fidelity's 401(k) business has helped build up the company's brand.
"...Fidelity's breadth across 401k and brokerage has helped them build a level of awareness and familiarity among prospective investors at a level higher than any other provider in the wealth management segment," he said.
Schwab has attracted younger investors too, says Schwab spokeswoman Mayura Hooper.
"We continue to see strong traction with investors under the age of 40: Seventy percent of our new-to-firm households were people below the age of 40. "
Fidelity has also continued its hiring spree. See: Fidelity Investments is set to make 4,000 new hires at the same time senior staff may accept buyouts, an arbitrage to match talent with digital needs
Feeling heat
Robinhood spokeswoman Nora Chan declined to comment for this article and referred a reporter to Robinhood's quarterly report.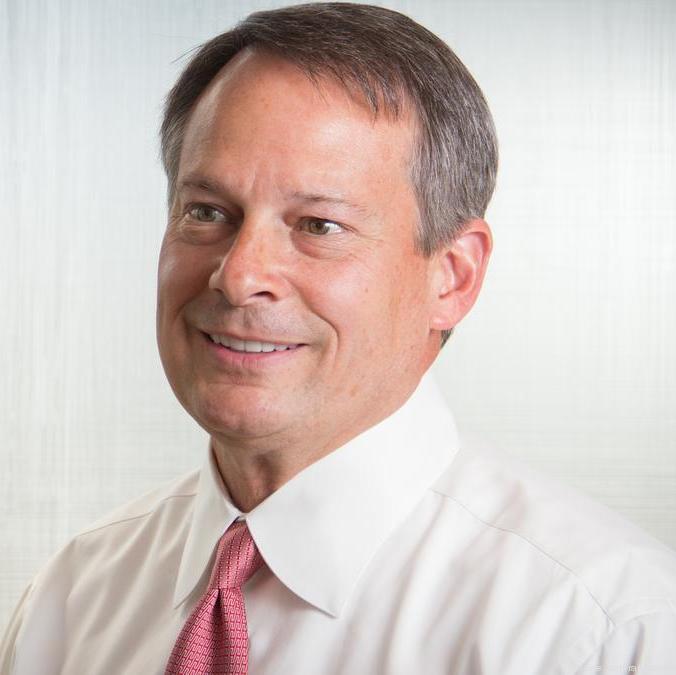 The company reported record revenue for the first quarter, collecting $331 million in payment-for-order-flow in the first three months of 2021.
Schwab and Fidelity are both feeling heat from upstarts like Robinhood. The online-robo made a huge splash last year by attracting waves of mostly young investors to speculate on stocks like GameStop.
But GameStop's rapid run-up, and the robo's decision to briefly suspend trading appear to have soured some of those online users.
Fidelity and Schwab have both made efforts to court younger investors in different ways.
Schwab bought the pieces of Motif so that it can push harder into direct indexing and ESG. See: With Schwab in Motif mode, Jon Stein tells Bloomberg Betterment's ETF view is shifting, talks 'revolution,' but declines through spokesman to confirm any imminent shift to direct indexing
It also got an early jump in competing against Betterment and Wealthfront as a robo-advisor. Schwab has surpased both and is now the largest of the robo-advisors.
Robinhood has no presence in either of those arenas.
Crypto craze
Meanwhile, Fidelity -- fairly reticent in robo-advice and direct indexing -- is going straight at a market where Robinhood has the clear advantage -- cryptocurrency.
Fidelity has taken a proactive stance with crypto and has an early lead over mainstream providers like Schwab, Pirker says. See: Charles Schwab & Co. is a budding cryptocurrency convert and will enter the market in a big, 'disruptive' way, says its CEO--but not before the SEC says it barks or quacks
"Absolutely Fidelity has an edge. But crypto is only at infancy."
That Fidelity edge is not a knee-jerk reaction
Fidelity CEO Abigail Johnson "started thinking about cryptocurrency a decade ago," says James Lowell, editor of Fidelity Investor, a newsletter that follows the company.
While cryptocurrency results aren't being shown predominately in the quarterly reports, analysts say cryptocurrency is the next battleground in financial services.
Executives attitudes are one of the biggest differences in Fidelity's and Schwab's crypto approach.
Sea change
Schwab CEO Walter Bettinger said in 2019 that crypto was off Schwab's radar and warned that crypto currencies were "purely a speculative instrument." See: Schwab dismisses crypto currencies as 'speculative' and too insignificant for its RIA platform as rivals stake out turf for the coming boom... or is that bust?
But this spring in an analysts' call, Bettinger said he is ready to charge into the market in a way that is commensurate with Schwab's size and legacy. See: Charles Schwab & Co. is a budding cryptocurrency convert and will enter the market in a big, 'disruptive' way, says its CEO--but not before the SEC says it barks or quacks
Schwab is now eager to delve into digital assets, Lowell says.
"I think Schwab is excited but might be a little less capable of executing strategies because they're a public company, and there may be some restrictions. But I'm expecting Schwab to offer up various cryptocurrency products in this realm."
Johnson, on the other hand, gave a rare speech in 2017 to a New York conference advocating making bitcoin and other cryptocurrencies easier for investors to purchase, according to The Wall Street Journal.
In 2020, Fidelity officially launched Fidelity Digital Funds and landed a sub-custody deal with $13 billion AUM Kingdom Trust. See:Fidelity bags $13 billion AUM digital assets win to its custody, as federal regulators attempt to move Bitcoin custody from 'weirdo websites' to mainstream banks
Fidelity reported 100 institutional crypto clients, four times higher than a year ago. Right now, retail clients can't buy and sell Bitcoin at Fidelity, but the company is also preparing to launch its own Bitcoin exchange-traded fund.
---
---
---