Eric Clarke: Several statements were not correct.
Blindsided but unbowed, Orion Advisor Solutions vows that it will not take Riskalyze's assault on its brand lying down.
Riskalyze launched its full-scale media blitz yesterday (May 11), unleashing a video, an audio file, a dedicated website (Unhiddenlevers.com) and a press release headlined, "As the market leader on risk, we can't stay silent."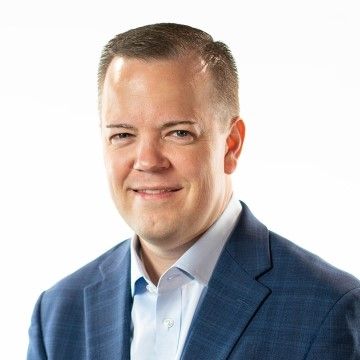 "We will be reviewing these statements to see what steps we need to take to get things cleared up," Orion CEO Eric Clarke said in an RIABiz interview-- his first comment on the matter.
"Several statements were not correct...we'll protect our brand."
The Auburn, Calif., technology platform for investment advisors aimed primarily at the "methodologies" of Orion subsidiary HiddenLevers and the company's use of the term "Kung Flu" in a 2020 risk simulation during a webinar.
Riskalyze also took a shot at RiXtrema, a New York City financial planning software company that hawks a portfolio stress-testing tool.
The brouhaha comes down to one thing--all three companies are fighting for the same space.
Previously the competition was cordial, and Riskalyze CEO Aaron Klein appeared to make an attempt at amends in an RIABiz interview.
Yes, but...
Within 24 hours of the broadside--picked up by a number of outlets--he at least partially walked back his firm's comments.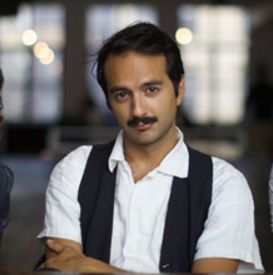 "Over the past 24 hours as the coverage stirred up and people misperceived...," he said, his voice trailing off.
"That kind of kills me because Orion is a company I admire and Eric is a CEO I admire. I really want to not do anything that detracts from Orion.
"I wish we hadn't called out other products by name," he added.
But he stopped short of apologizing. "I'll leave my words where they were," he said when asked.
"People are just drawn to drama. Our goal is not drama," he added. "We believe in our methodology and believe it's worth defending."
Klein also made oblique references to HiddenLevers co-founder Raj Udeshi, without explaining the reference.
"I don't want to rehash what Raj might have said," he offered. "I don't want to rehash what Raj or anybody else might have said."
As part of his talking points, Udeshi is known to criticize "risk numbers," which many people associate with Riskalyze.
"We see many players on risk tolerance have focused on just figuring out the simple risk number," Udeshi said in an RIAbiz article on March 9th. "We're taking a more nuanced role. We look at every security in a portfolio and stress test it across 100 scenarios."
Taken aback
If Riskalyze's CEO and co-founder harbored his concerns for long, the broadside was the first Orion heard of it, according to Clarke. See: Orion buys HiddenLevers after a long collaboration to get an edge over companies like Envestnet in the hotly competitive risk analysis and analytics business
"I was taken back by this," Clarke says. "I had no knowledge."
Riskalyze also never advised Udeshi of its smoldering displeasure with his Atlanta-based company and his statements, Clarke says.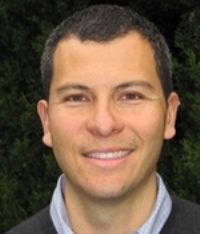 Asked whether Orion delivered bad news to Riskalyze about how shared clients would be handled after it bought HiddenLevers, Clarke responded: "Just the opposite."
"We had a conversation. I proactively reached out to him to let him know we'll continue to do business."
Klein responded to the same query for an earlier article: "The Riskalyze/Orion partnership does not change. Nor does the fact that Eric Clarke and I have been friends for over eight years."
Riskalyze is framing the purpose of its actions as a means of keeping bad risk management from giving good risk management a bad name.
T3 conference producer Joel Bruckenstein says he is taken aback by the unforeseen confrontation -- between the two industry friends.
"It is surprising to see two wealthtech firms take shots at each other publicly. Everyone generally plays nice together in the ecosystem."
That said Bruckenstein took one high-profile shot from within the RIA ecosystem from fellow tech guru Bill Winterberg, who sued him. See: Joel Bruckenstein settles suit with Bill Winterberg
Competitive pressure
A tweet exchange between Riskalyze CEO Aaron Klein and Kali Roberge, creative director at Beyondyourhammock.com underscored that risk of an extended feud. (See box)
"I'm not sure what's driving this – but imagine it's competitive pressure," says Stephen Chen, founder and CEO of NewRetirement. "Seems kind of risky to be directly attacking your competitors by name on your website."
Michael Kitces framed the then emerging market dynamics in a 2018 post on his blog "Nerd's Eye View."
"Until Riskalyze first showed up, 'risk tolerance' solutions were generally little more than a questionnaire given to clients," he wrote.
"Its success helped to spur the growth of not only competing risk tolerance software solutions, but also other 'stress testing' investment analytics platforms like HiddenLevers, MacroRisk Analytics, and RiXtrema. All three profess to do a more 'sophisticated' stress test analysis."
HiddenLevers made no bones that it merged with Orion to compete better against Riskalyze and others. Its efforts to grow of late as a free-standing company were frustrated by lack of breadth in pursuing enterprise deals.
"Are we suited to build a big company?" Udeshi said to RIABiz. "No. We're fintech entrepreneurs. We recognized that we're a gigantic idea lab that needs help scaling."
Orion's software arsenal is vast but it also brings outsourced investments to the bidding process -- most recently bolstered by its purchase of Brinker Capital. See: With Envestnet-Yodlee showing no let-up, Orion Advisor Services and Brinker Capital race to close merger in just three months, a leap toward 'unstoppable,' both organically and inorganically
Inside baseball
Riskalyze claims its exposé-style campaign is meant to prevent it from getting tarred by the brush of upstart competitors.
"We serve tens of thousands of financial stewards who have a fiduciary duty to act in the best interests of their clients, the company states on its dedicated website.
"We can't stay silent and allow flawed methodology to put our profession at risk of violating its fiduciary responsibilities."
Riskalyze and the risk software industry are nearly one-and-the-same by its measures. "It's true; over 4 [times] as many advisors have chosen Riskalyze as all of the other risk solutions combined," it asserts on the site.
Riskalyze says it uses what it calls an "historical data model," compared to the "predictive guesswork model" purportedly used by HiddenLevers, RiXtrema and others.
Many people around the industry see the differences as arcane inside baseball in an area that is both vital and inherently imperfect -- like weather forecasting.
But Riskalyze see the category in more black-and-white terms.
"Riskalyze feels that anything but its approach to risk management is fundamentally flawed, wildly inaccurate and irresponsible. Perhaps even a fiduciary risk," it writes in an email delivered to reporters.
Pandemic risk
Much of the Riskalyze case revolves around its assertion that HiddenLevers and others assigned too much risk to the effects of the pandemic when history shows that markets are consistently resilient. And Riskalyze, it asserts, did not.
It has charts, tweets, recordings and other exhibits to show how it reacted in the dark days of March 2020 versus others -- particularly HiddenLevers.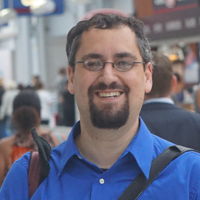 Riskalyze's campaign was first reported by Wealthmanagement.com, whom Riskalyze debriefed before sending the release to the rest of the media.
Klein does a technology news and commentary show by video for the web publication, and it has honored his New York City company with multiple "Wealth Tech" awards.
The unusual excoriation by Riskalyze has as its stated objective to reveal that Hidden Levers poses a threat to the advice industry. See: Eric Clarke moves lightning fast to close HiddenLevers deal -- saying its hidden virtues in taming the 'investor problem' make it an ASAP matter
The audio mostly just features clips of statements allegedly made by HiddenLevers co-founder Praveen Ghanta and Udeshi about the dangers to portfolio holdings posed by the pandemic.
Those spoken words are accompanied by charts, a dark backdrop and dramatic background music that starkly resembles a political attack advertisement. Negative ads are known to be more effective than positive ones.
Brush ups
Klein said he is still on the best terms with SS&C's Black Diamond and the two firms tweeted mutual admiration today.
Udeshi himself was on the attack side of another skirmish where he threw the first punch at Envestnet and its data practices. See: Raj Udeshi invokes 'Theranos' fraud in testy exchanges over data collection with Envestnet's Bill Crager and Jud Bergman at Tiburon CEO Summit
And Udeshi is known to taunt competitors, including BlackRock's Aladdin. See: HiddenLevers' Raj Udeshi takes victory lap after nabbing Focus Financial account: 'We dropped a bomb in BlackRock's backyard;' But it's just a battle not the war, analysts say
---
---
Mentioned in this article:
Riskalyze
Tech: Other
Top Executive: Aaron Klein
---
---
---
---