Tom Bradley messenger of choice to tell TD RIAs that Schwab doesn't have a magic repapering wand in all instances.
Brooke's Note: Tom Bradley is the perfect messenger for an issue that defies perfection. Yes, he's an ex-TD RIA chief who is implicitly trusted and liked. But he might also know as much as anyone about the arcane topic at hand -- 'repapering' of RIA accounts in the wake of an RIA custody merger. TD Ameritrade Institutional was an RIA custody roll-up of TD Waterhouse, Jack White, Fiserv, Vanguard Group, Scottrade and Ameritrade. Bradley oversaw much of that aggregation. Surely this merger is the granddaddy of them all with Schwab buying TD Ameritrade and mass-handholding is required. Now legacy TDA RIAs subject to the merger machine's grinding gears know to call Bradley if repapering turns out to be more than just the promised odd "exception."
Tom Bradley was hired by Charles Schwab Corp. two years ago to help smooth the transition of TD Ameritrade RIAs into post-merger Schwab. He gave a rare glimpse into how he's earning his pay at a recent "town hall" meeting.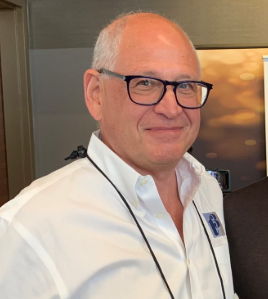 When a legacy TD Ameritrade RIA asked Schwab Advisor executives what would be needed to move TDA investors onto Schwab's platform, it was left to Bradley to field and unpack a nuanced answer.
"What the advisor on the town hall was hoping was that one day the TD Ameritrade logo changes, and boom we're done," said Rob Siegmann, principal and COO of Total Wealth Planning LLC in Cincinnati.

Instead, Bradley told RIAs there was no way Schwab could wave a magic wand and convert TD Ameritrade investors into Schwab investors in all cases.
At issue is "repapering," a loaded word that can spell pencil-snapping frustration. Advisors dread the process because custodians are asking them post merger to call clients and essentially sign papers to rehire them.
"What Tom said in the town hall with advisors was to illustrate an example that might require repapering," according to Schwab spokesman Peter Greenley, who relayed what Bradley communicated. (A transcript was not made available)
Most of those instances could be handled digitally. Requiring a so-called "wet" signature, that is, signed, in person, by a client, "will be the exception, not the rule," Greenley said.
Over stressing
The prospect of an RIA doing all that work just to sign up an existing client is understandably a sore subject, says Jason Wenk, founder and CEO of Altruist, a firm that provides technology for advisors.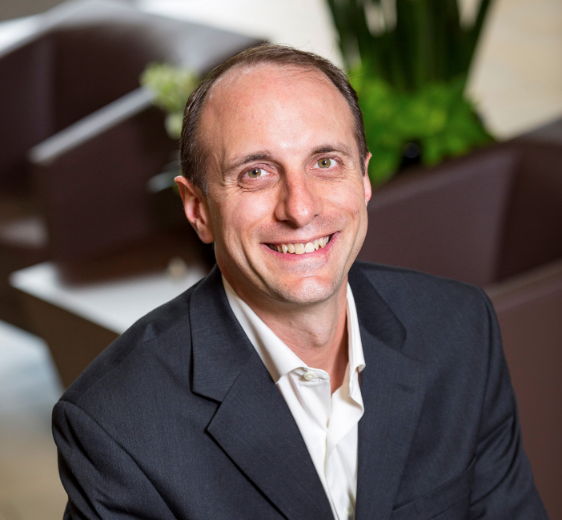 "It's unpleasant to open accounts and transfer them and set up new monthly contributions. All of these things are pretty unpleasant, today. If you have to do all of that to keep your money where it's at, it is frustrating."
Bradley's assurances aside, Siegmann contends that e-signatures can be much harder than custodian executives realize.
His firm holds all of its assets with Schwab, and he won't need to make any changes. But he sympathizes with all the headaches and tedium some TD Ameritrade advisors will experience.
"The custodians feel that a DocuSign to your clients is easy, but the reality is that emails get caught in spam, clients get frustrated with it, and they are unfamiliar with it," he says.
Joel Bruckenstein, founder of the T3 conference, says the red tape should be limited as much as possible.
"I do think people over-stress about these things. I think most everything will be done digitally," he says.
"There will be a small minority who will have to repaper. It's not the end of the world and I'm not overly concerned about it."
When asked what makes a case exceptional, and subject to a "wet" signature, Greenley would only say it boils down to "qualifications that might create exceptions that we will need to examine case-by-case."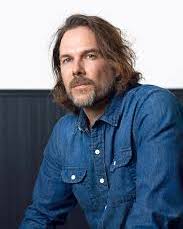 He was likely referring to cases where accounts are held by corporations or demand multiple signatures, says Bruckenstein. Those are cases where a fresh ink signature -- or some electronic signature -- is still demanded to keep legal.
"Those are situations that, historically, have been a little more difficult to do. Obviously, for someone who doesn't have any digital imprint with the current provider, it could be difficult to do digitally."
While the process is annoying to advisors, Wenk says Schwab shouldn't lose many advisors in this process. "I don't think people will leave. It'll just be frustrating."
Greenley added that Schwab would provide advisors with advance notice on how to accommodate these exceptions where an e-signature is necessary for client accounts.
DocuSign beats pen and paper but it's far from an easy button, Wenk says.
"They're offering DocuSign, which is still a bad experience. Getting punched in the gut is better than getting punched in the face. DocuSign is better than physical paper, but neither is a good experience."
Siegmann, whose firm manages $641 million in assets, says it varies with the level of tech savviness.
"It's different for each client and their comfort with technology. Either way, it'll be work on those TD advisors, and we're grateful to already be at Schwab."
Sorting out details
It appears that standard taxable accounts or IRAs shouldn't require e-signatures or wet signatures, Bruckenstein says.
One thing is clear, executives at Schwab are still trying to sort out many details. "It's evident this is a giant undertaking and they didn't have a lot of answers," says Siegmann.
But it was true as far as it went, Bruckenstein says.
"What Tom was saying is absolutely true. It won't be 100%. There will be outliers and that's the totally responsive thing to say.
"Tom Bradley would rather overstate than understate. He won't say that everything will be fine. It doesn't mean it'll be a big deal, but it'll depend on the nature of your business," Bruckenstein says.
Schwab has created a website (www.welcomeadvisors.schwab.com) that highlights the goal to move business and client accounts in a bulk conversion.
"We aim to make the transition experience as seamless as possible. There may be certain exceptions, but our goal is to minimize these as much as possible," the site says.
Smoothing the waters
The issue of repapering was first raised during a Nov., 2019, conference call with analysts. Schwab CEO Walt Bettinger said he could not calm RIA fears about the possible need to repaper accounts.
Bradley, a former TD Ameritrade executive, was hired a month later as senior vice president, Schwab Advisor Services. See:: Bernie Clark and Tom Bradley reign again atop RIA custody as Charles Schwab & Co. confirms TD merger cuts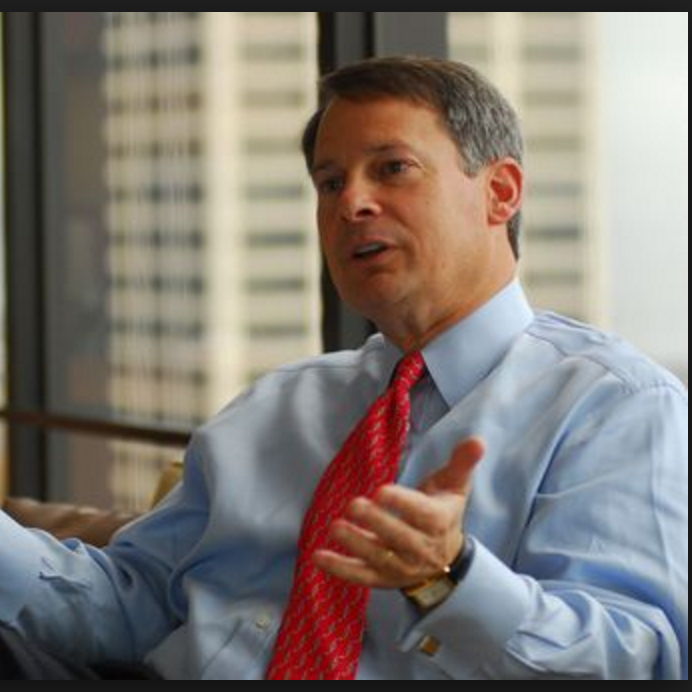 He was assigned the role of overseeing advisors with fewer assets. But it was expected his warm relationship with TD Ameritrade advisors would come in handy in smoothing the waters during the $6.8 trillion AUM merger.
Bradley has more than 30 years experience in financial services with Waterhouse Securities (which later became TD Waterhouse and then TD Ameritrade in 1986).
He held numerous posts, including heading up the RIA custodian business -- until he was assigned to oversee the retail division.
He was passed over in 2017 for the chief executive's suite in favor of TD Bank executive Tim Hockey, who summarily sacked him. See: A look inside the agonizing decision to cut Tom Bradley from TD Ameritrade and what doesn't seem to add up
Bradley was part of the town hall along with Bernie Clark, executive vice president and head of Schwab Advisor Services and Christopher Gilkerson, senior vice president and general counsel.
---
---
Mentioned in this article:
---
---
---