Goldman Sachs analyst added Schwab to its 'conviction list' -- more evidence Chuck's business model rocks. .
Brooke's Note: If I were assigning car makes to financial brands, I'd be on safe ground saying that Goldman Sachs is a Mercedes -- both high-end brands built to last. Charles Schwab & Co. might roughly be compared to a Toyota -- known for serving a mass market but upholding quality standards. And, yes, I'd says that Mercedes envies Toyota (more than vice-versa) for the grander size of its addressable market and its ability to pick off some consumers technically out of its league. Goldman, it seems, sees Schwab that way, too, based on all the ways it is building out its wealth business. It's likely a coincidence that Goldman's research department accorded Schwab shares a 'conviction' buy (beats a no-conviction buy) while the Wall Street firm is busy imitating its business model, but maybe not in a grander sense. Of course, what we all want is to be the next Tesla of finance. Maybe, Fidelity is a leading contender for that crown. It invests like crazy in itself, and it takes 'crazy' risks like its push into bitcoin. I'll have to hold off on that car branding analogy until Fidelity's track record in moonshot initiatives cements my conviction. But we'll have a couple articles in the next couple days that will shed some light on how Abby Johnson is acting with Elon Musk-style urgency.
If imitation is the sincerest form of flattery then Charles Schwab Corp. was already blushing as Goldman Sachs continued to make aggressive moves -- like introducing RIA custody and bolstering mass affluent wealth management in the past year--to be more like Chuck.
Yet now the famed Wall Street investment bank is putting some love in writing, adding Schwab shares to its vaunted "conviction" list -- egging on investors to buy the Westlake, Texas firm's shares. See: Goldman Sachs banking on David Solomon to be a catalyst for more RIA-ifcation, getting hip with millennials, diversifying firm... and keeping bankers happy.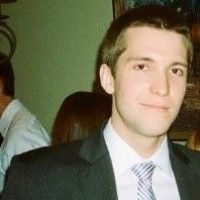 Schwab shares should rightfully trade 14% higher at $77 -- a bump that would add $17 billion to the brokerage giant's market capitalization, according to Goldman analyst Will Nance.
It hit a 52-week low of $31.63 last June.
"[Schwab] stock has lagged the improvement in fundamentals quarter to date," he writes in an investor note.
Schwab's (SCHW) market-cap stands at $126.8 billion, as of Apr. 7, but its shares slipped in yesterday's trading, down $1.45, or 2.1% from its recent Apr. 5 high of $68.75.
"The market will continue to look towards the high end of historical valuation ranges given short-term rates remain at zero, leading to significant optionality," Nance adds.
Nance lifted its Schwab price target from $67 to $77. He's also calling for Q1 adjusted EPS of 78 cents, slightly ahead of analysts' consensus estimate of 74 cents.
White shoe to work boots
Goldman, long viewed as the gold standard of investment banking and proprietary trading on Wall Street, is beginning to trade its white shoes for work boots, pursuing the same market Schwab pioneered -- mass affluent wealth management.
It also acquired an RIA custodian, Folio, which is one of Schwab's bread-and-butter businesses, and is now recruiting from it. See: Goldman Sachs lifts two superstar RIA recruiters from Schwab and Pershing, tipping hand on a big push into the RIA space, targeting early 2021 custody launch
It's also a Schwab RIA client through its acquisition of United Capital. Online trades could be next.
Historically, Goldman Sachs's wealth management arm consisted of a team high-end stock brokers who made liberal use of their own proprietary Goldman Sachs Asset Management mutual funds.
The formula still works but leaves about 90% of the investor market for Schwab and Fidelity to pursue relatively unopposed by fellow giants.
Bank on it
Not that Goldman Sachs stock analysts and its business model master strategists compare notes.
In fact, Nance documents his fresh conviction about Schwab shares on his firm's broader analysis about how the Federal Reserve will act -- and how that will play on Schwab cash flow.
He forecasts two federal rate increases by yearend 2024, with the first as early as 2022. The move will support net interest margins that give Schwab room to pass along higher rates to consumers, hence attracting assets and allowing the broker to take its fair share of the bigger spread.
"We believe the market will continue to look towards the high end of historical valuation ranges given short-term rates remain at zero (leading to significant optionality) and the stock has lagged the improvement in fundamentals quarter to date," he wrote in his note.
If so, Nance knows more about the Federal Open Market Committee (FOMC) than it betrays about itself. The regulator said in March it will likely keep rates near zero through 2023 to spur domestic spending and keep unemployment low.
The central bank is also continuing an asset purchase program, buying at least $120 billion of bonds a month, which pumps money into the economy.
Its current target range for interest rates stands at zero to 25 basis points (bps).
Fed projections for 2022 and 2023 GDP point to gains of 3.3% and 2.2% respectively. Longer-term GDP growth is expected to range around 2.3%
Fed machinations
The committee, however, has shown signs of changing its mind.
The number of FOMC members keen on a 2022 rate hike rose to four from one in December -- eight opposed -- in part, because of rising inflation.
The inflation rate has ranged between 2.13% in 2017 to 1.8% in 2019. The rate was 1.4% last year and is currently trending at about 1.7% through the first two months this year.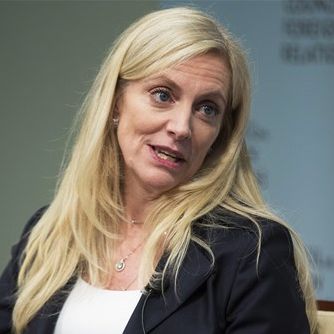 Former investment banker Jerome Powell has served as FOMC chair since his appointment in 2018.
Obama FOMC appointee Lael Brainard was the sole naysayer when the Federal Reserve Board gave Schwab the green light to purchase TD Ameritrade last September. See: Despite dissenting Fed vote, Charles Schwab Corp. cleared to close TD merger Tuesday, and 'Schwabitrade' looks less fearsome than anticipated.
The FOMC released the minutes of its March 16-17 meeting today (Apr. 7) and asserted that it won't budge on its current approach to interest rates until employment and inflation actually rise. The Fed said it's relying more on "outcome-based guidance" rather than forecasts as a policy driver.
Previously the committee adjusted policy in anticipation of inflation. It also reduced its year-end inflation prediction to 2.2%, down from 2.4% earlier this year, according to a recent statement.
The FOMC minutes also stated that the committee anticipates a target rate of 50 bps by the end of 2023. All members agreed to maintain the present zero to 25 bps interest rate for the time being.
Rising margins
Schwab's net interest margin will likely level out at 140 bps, at the lowest -- a fall of almost 100 bps since the fourth quarter of 2019. The brokerage's net interest revenues are once again climbing, albeit as a result of growing scale, the company's recent Winter Business update revealed.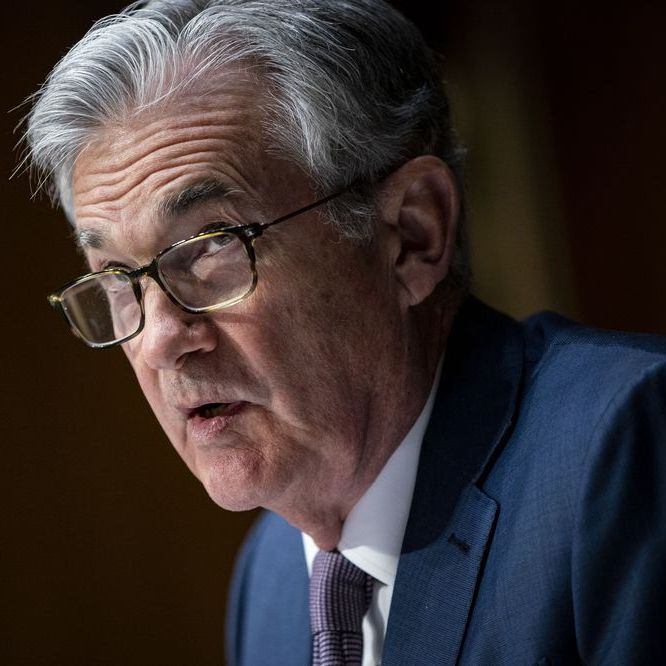 "Strong growth in interest-earning assets via client asset inflows and allocation decisions, as well as our TD Ameritrade acquisition, helped limit the resulting year-over-year decline in net interest revenue to just 6% to $6.1 billion," says Schwab chief financial officer, Peter Crawford, in Schwab's most recent quarterly report.
In the last year alone, Schwab grew its interest earning assets to $514 billion, an 85% increase inclusive of a 12% bump on the October closure of its TD Ameritrade purchase.
Its net interest revenues rose by $214 million, or 13%, in the fourth quarter of 2020, according to company statements.
The federal yield curve, which demonstrates the relationship between yields and maturities of fixed-income treasury bonds, has also climbed on two-, five-, and ten-year bonds, month-over-month, according to the Fed's March filings.
A steady boost to the yield curve will lift Schwab's net interest margins on cash balances held by brokerage and bank clients. Net interest revenues accounted for 52% of the company's overall $11.7 billion revenues last year, according to a release.
A pleasant surprise
The recent upswing in trading volume across the majority of domestic retail brokerages has also benefited Schwab's bottom line. Daily average trades at the brokerage topped 9 million in February, up from 1.9 million in 2019.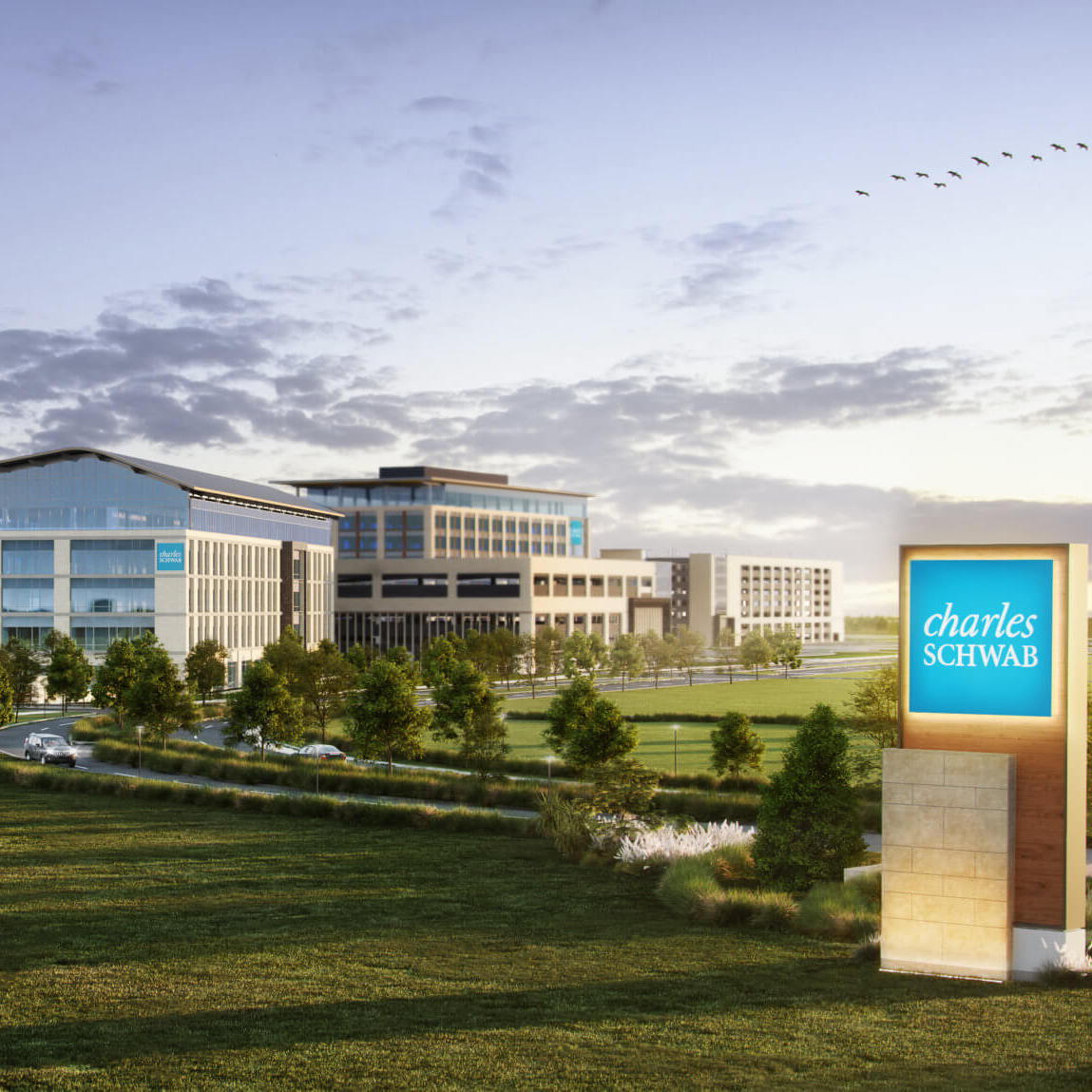 "Equity trading volumes [stand at] truly breathtaking heights – well beyond the pre-pandemic peak," Crawford writes, in a note.
Further boosting Schwab's prospects of a fresh share price surge -- the company already trades at a 29% premium compared to the turn of the year -- is an anticipated positive earnings surprise of up to $0.04 on an expected $0.74 per share, according to Nance.
The Goldman analyst also lifted his overall earnings estimates for the firm until 2024.
Of 21 top analysts tracked by Bloomberg who follow the company, 12 have rated Schwab a buy; only one is suggesting sell, according to TheStreet.
The analysts are projecting an average share-price target of $69, according to Bloomberg.
Schwab will likely announce its results for the first quarter of 2021, Apr.15. The brokerage manages $6.8 trillion in client assets, including $3.02 trillion managed by RIAs.
---
---
---