Gregory Garrabrants: The addition... significantly accelerates our time-to-scale in this business..
Brooke's Note: Trust Company of America hired a whole succession of increasingly impressive CEOs and then it sold out to E*Trade with one objective --to take it from being a small, TAMP-centric niche custodian to being a larger, national mainstream RIA custodian. See: After a brief mini-Schwab era, Trust Company of America gets back to non-conformity and success But it keeps moving sideways at a growth rate that is less than the rise of the S&P 500. So if you're going to buy this odd-ish unit, you'd better not pay a lofty valuation as you remove its national brand in favor of "Axos." The good news for Axos is that it did pay low, it seems, and RIAs are really not very brand sensitive. But RIAs are very sensitive to service and stability, never mind the inconvenience of re-papering. Axos has a big opportunity. It has an even bigger challenge.
Morgan Stanley has finally spun off E*Trade's RIA custody unit, but it'll take a giant haircut based on the $55-million cash sale price disclosed by the buyer. See: Why exactly E*Trade is paying $275 million cash for Trust Company of America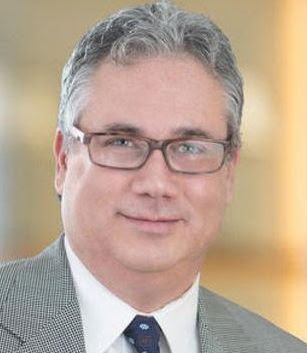 The largest of the wirehouses is dumping E*Trade Advisor Services, which includes the legacy Trust Company of America franchise.
The buyer is Axos Clearing LLC, a wholly-owned subsidiary of Axos Bank in San Diego. The 22-year-old company is headquartered in Las Vegas.
The deal is being done at a $220-million discount to the $275-million price E*Trade disclosed paying in October of 2017 for about 200 RIA and TAMP custody relationships with $23 billion of combined assets under custody.
E*Trade reported having $19.7 billion of RIA assets in custody as of Sept. 30. It had $17.7 billion of RIA assets in custody and 200 RIA relationships when it closed on the deal to purchase TCA. See: E*Trade enters RIA custody business by purchasing number five player
"The addition of approximately 200 RIA custody relationships with $23 billion of combined assets under custody significantly accelerates our time-to-scale in this business," said Gregory Garrabrants, president and CEO of Axos Financial, Inc., in a release.
Big bucks
Axos declined to respond to a request for an interview with Garrabrants, who has made national headlines in publications like The New York Times and Los Angeles Times for his outsized salary.
The controversy was over Garrabrants' hedge-fund style compensation package.
"The 47-year-old CEO, whose career has included stints at Goldman, McKinsey & Co. and mortgage originator IndyMac Bancorp Inc., has led the bank for over a decade," the New York-based publication wrote in April of 2019.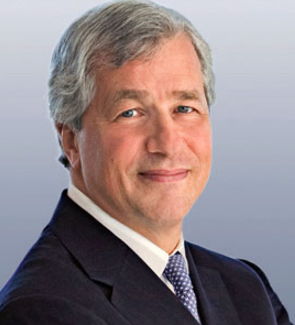 "Since he took over in 2007, Axos' assets have increased 10-fold, fueled in part by providing esoteric loans that some other financial institutions avoided."
Yet, it's pretty clear that Axos bought this unit on the cheap compared with other RIA custody deals like TD Ameritrade and Folio, Greg O'Gara, an independent consultant, wrote on LinkedIn. See: Goldman Sachs buys Folio to gain an RIA-custody toehold, and gets robo-advisors in the bargain, days after Schwab buys Motif
"At a cursory glance, it looks like Axos paid 24 bps per dollar of AUM," he said. "Seems cheap."
Accretive by 2023
The price is cheap enough that the E*Trade castoff will contribute to Axos cash flow by 2023, Garrabrants added in the release.
Assuming minimal cost and revenue synergies, we expect the acquisition to be 5% accretive to our fiscal 2023 earnings per share, with a tangible book value earn-back of approximately three years."
Morgan Stanley was forthright from day one of purchasing E*Trade that it didn't have use for its RIA custody unit.
In fact, it made clear that all the referrals flowing to RIAs would likely be redirected to Morgan Stanley stockbrokers. See: James Gorman delivers chilling remarks to E*Trade RIAs after doing no-money-down deal for the zero-commission discount broker
Since then, this reporter heard an exhaustive stream of inside chatter on its potential sale to players in the RIA business that wanted a foothold in RIA custody -- though Axos' name never came up.
---
Related Moves
October 1, 2019 – 1:06 AM
---
---
---
George Papadopoulos
April 28, 2021 — 11:23 AM
I had some really aggressive outreach by E*Trade marketing folks to switch custodians right after the Schwab/TD transaction. So glad I did not follow up at all. I feel for fellow RIAs going through all this mess...