Chris Walters keeps getting suggestions about how to do his job.
Brooke's Note: The sharks are swarming. Ancora failed to get its hooks into Blucora, but it drew enough blood to attract other, larger sharks, namely Golden Gate Capital. Chris Walters is hanging tough, giving no ground in the boardroom. But he's giving himself room to make suggested changes -- like simplifying a complex, perhaps tangled, business model.
Blucora staved off activist investors vying to install four board members, but a bigger potential predator is now buying shares and may even put the company in play, according to a Bloomberg report.
Golden Gate Capital reportedly submitted a proposal to acquire Blucora's wealth management segment. There was no word on the valuation or whether negotiations are underway, Bloomberg reported, citing anonymous sources.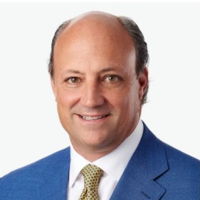 Golden Gate made a bundle last November after BlackRock bought its majority stake in Aperio, a $44 billion investment manager working primarily with ultra-high-net-worth investors.
In the proxy vote Wednesday (Apr. 21), all 10 of the company's directors were re-elected by a "wide margin," according to a Blucora statement.
The vote followed a heated challenge by an opposing slate of four candidates. See: Charges fly as $8 billion RIA tries to upend $83 billion Blucora board alleging mismanagement
Ancora Holdings CEO Frederick D. DiSanto led the opposing slate after his investor group bought 3.4% of Blucora's shares and charged the board with mismanagement.
Ancora argued that the $83 billion AUA Blucora's executives were making bad choices - including not selling off any of its divisions.
In its statement, Ancora said it is disappointed by the outcome, but emphasized that it will still be involved. "We are committed to remaining an engaged stockholder of Blucora."
Staking a claim
Meanwhile, the San Francisco private equity firm may have smelled blood in the water.
Golden Gate made a name for itself following the Dot-com bubble crash in 1999-2000, and it pounced on distressed technology companies caught by the 2008-2009 financial collapse, also known as the Great Recession.
It invests through leveraged buyout transactions, as well as significant minority purchases and growth capital investments, according to the firm.
It targets financial services firms along with consumer companies and industrial firms, among them Mosaic Insurance and Nassau Reinsurance Group.
David Dominik, a former managing director at Bain Capital, serves as one of the managing directors of Golden Gate Capital.
He was also a partner at Zero Stage Capital, an early-stage technology venture capital firm where he helped co-found technology ventures.
Golden Gate had a 1.3% position in Blucora at the end of December, Bloomberg reported.
A Blucora spokesperson did not respond to queries about Bloomberg's report. Elizabeth Lake, a spokesperson with Golden Gate, declined to comment.
Any and all sales
In its statement, Ancora said it wants the board to consider this sale.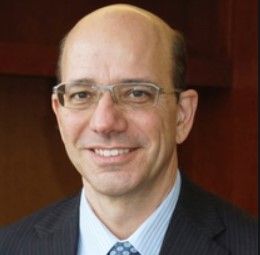 "In light of the strategic interest in the company, as recently reported by Bloomberg News, we expect the Board of Directors to thoroughly evaluate any bona fide offers for the company (in whole or its parts)."
"We urge the Board of Directors to reflect on the pressing issues at hand and objectively assess all paths to unlocking value."
Ancora wanted Blucora to sell software subsidiary TaxAct, but the company refused.
The results of the proxy battle are preliminary until the final results are tabulated and certified by the independent inspector of elections. But neither side questioned the initial results.
Blucora (BCOR), which trades on the NASDAQ, has been problematic because of its complex nature.
It's billed as a tax-advice super force (TaxAct) and wealth manager with both robo and human advisories (Advantax).
The stock closed Thursday (Apr. 20) at $14.49, down $1.11, or 7.12%. The stock has ranged between $8.37 and $18.41 over the past 52 weeks.
Slugging it out
The Dallas-based Blucora and its broker-dealer Avantax, formerly known as H.D. Vest, admitted in a statement that it has "substantially more work to do" as it fends off its own small-bore version of "Barbarians at the Gate."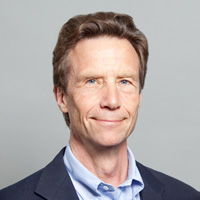 "We have learned from our dialogue with our stockholders and appreciate the continued support," the statement added.
"We know we have substantially more work to do, but we appreciate the recognition from our stockholders that Blucora is a profoundly different and stronger company than it was just a year ago."
Former CEO John Clendening, who also served as an executive vice president at Schwab, left Blucora in January 2020, which became a sore point of dissident shareholders.
The board claimed it was dissatisfied with his performance in an 8K filing. Clendening later disputed that reason in a statement released through a lawyer. See: Former Blucora CEO goes rogue, charges Dallas company's latest 8-K filing contains 'outright untruths,' raising the specter of legal liability to shareholders
Board member Chris Walters was appointed CEO, which also became an issue in the proxy fight. DiSanto claimed Walters had no management experience and was selected without a thorough search.
---
Related Moves
October 31, 2018 – 11:21 PM
---
---
---
Kleetus Galton
How much did the OX weigh?