Vinay Nair: 'We are grateful for the belief of [J.P. Morgan, Morningstar and Broadridge] and support in the future we envision.'
The TIFIN Group is upping its capital kitty and brand by raising $22.3 million in series B funding from three new A-list investors, J.P. Morgan Asset Management, Morningstar and Broadridge.
It echoes a $22-million A round in December.
TIFIN already has big-name individuals as partners, including Cathie Wood and David Pottruck, who have the star-power to attract other branded investors.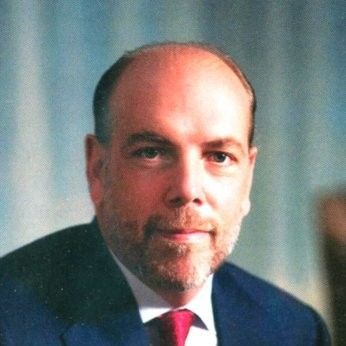 The Boulder, Colo., company owns 10 technology firms in the asset and wealth management industry that it calls "fintech."
It just made the news by simultaneously purchasing Totum Risk -- largely from Envestnet -- and selling 55ip to J.P. Morgan Asset Management. See: Tifin Group buys Totum Risk with fresh ideas of how to take on Aaron Klein's Riskalyze.
But the new capital, alongside existing capital from its Q4 2020 raise, "will support TIFIN's continued rapid growth, additional acquisitions, as well as working with the strategic partners to help accelerate their fintech innovation initiatives," the company said.
Bridging a gap
Its little-known batch of brands also includes virtual RIA Farther, Spanish savings app Arbor, marketing vendor Clout, charitable giving service Louise, compliance tool Parallel, behavioral analysis software vendor, Positivly and ETF search engine Magnifi.
The purpose of fintech software for TIFIN is to bring automation to the eternal struggle of wealth managers and asset managers to net inflows without doing a merger or acquisition, according to its release,
"This combination of "fin" and "tech" is used to seamlessly allow greater asset flow for asset managers and higher organic growth for financial advisors while delivering better outcomes and experiences for investors," TIFIN explains.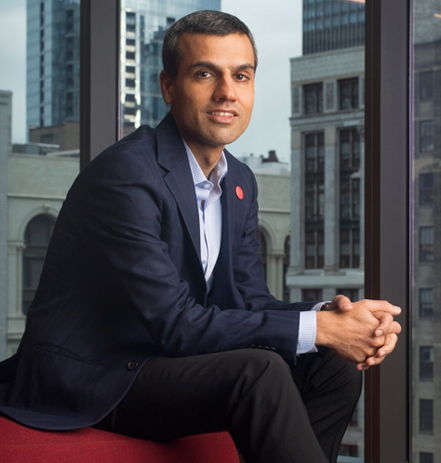 "We are grateful for the belief of [J.P. Morgan, Morningstar, and Broadridge] and support in the future we envision," said Dr. Vinay Nair, founder, chairman, and CEO of The TIFIN Group.
Yet the vision is hard to assess and, in general,seems "nifty, but of limited use," says Brian Murphy, co-founder and CEO of Kivalia is a web-based investment advisory platform focused on delivering investment recommendations to 401(k) plan participants by email.
"At this stage it looks like a bunch of separate technologies are being put in place to make a run at lowering the cost of client acquisition for investment advisors," he says from Los Altos, Calif. "That goal has been tried before with varying degrees of success, but nothing ground-breaking."
Nair, formerly co-founder and CEO of 55ip declined to be interviewed for this article.
Meeting demand
That support goes all the way to the c-suite in those firms. The CEOs of JPM and Morningstar poured on the compliments in a release.
"TIFIN is building a fintech platform that enables wealth and asset managers to meet the rising demand from investors for truly personalized experiences," said Morningstar CEO Kunal Kapoor.
"Vinay [Nair] shares Morningstar's investor-first mindset powered by data and thoughtful design, and his leadership gives us confidence in the growth opportunities ahead," he adds.
Broadridge's CEO was equally effusive, giving TIFIN a shout out in a mention of its own investing prowess.
"Broadridge's strategic investment with The TIFIN Group is the latest example of our commitment to enabling financial technology innovation across the wealth and asset management industry, particularly as clients' look to transform themselves through digitization, data and analytics and the adoption of next-gen technology," said Broadridge President Chris Perry.
TIFIN was founded in the third quarter of 2018 as a fintech studio and evolved into an operating business in the fourth quarter of 2020.
---
---
Jeff Spears
Wall Street firms have been trying to solve theses issues for years. Harder than it sounds to technology professionals.