Eric Clarke: The next frontier of our industry is to close the behavior gap.
Brooke's Note: When I spoke to Eric Clarke this afternoon, he talked about how, in our rush to move RIA focus from investment management to wealth management, we skipped over a major investment issue -- the investor. Now he is determined to close that gap once and for all. What good is a plan for investments, life or general wealth management if it never gets carried out? Of course, installing faith in the rewards of playing the long game needs to penetrate in every bit of the process, from proposal to investments, for a software and TAMP company like Orion. That interweaving is also the art that needs to be applied to the science of risk analytics. Orion wants to get going with that portion of development tomorrow -- and in fact, it will.
Orion Advisor Solutions closed its purchase of HiddenLevers -- a head-spinning five week from deal inking to check-writing--that underscores the pace that RIA software makers need to compete.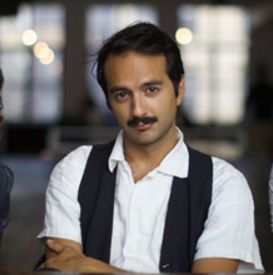 The Omaha, Neb., software and TAMP provider first announced its betrothal plans, Mar 9, and today (Apr. 15) it became the title holder to the Atlanta analytics firm. It had signaled plans at the time for a quick M&A turnaround. See: Orion buys HiddenLevers after a long collaboration to get an edge over companies like Envestnet in the hotly competitive risk analysis and analytics business
In an RIA world where all advisors look tragically alike on paper, Orion believes it is bringing mass differentiation to clients by mass customizing storytelling to guide them away from self-destructive behavior.
"By bringing HiddenLevers into Orion's offering, we have made a huge leap forward in our power to help advisors tell stories that truly clarify risk, help manifest good investor behavior, and improve the client experience," said Eric Clarke, Orion founder and CEO in a release.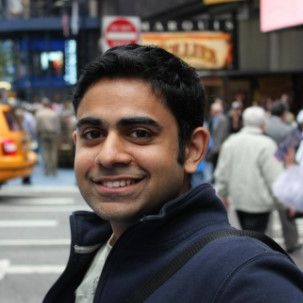 "The next frontier of our industry is to close the behavior gap between investment returns and investor performance."
What Clarke describes is becoming more apparent industrywide, says Akhil Lodha, co-founder and CEO of STRATiFi, a San Francisco-based risk analysis software for advisors.
"It's only a matter of time before you'll see more firms integrating better risk management into their advisor experiences," he says.
"Orion understands this well and so do their competitors. It is a matter of urgency for Orion to get this integrated up and down the chain so they can really unlock the potential of better risk management to get a leg up on their peers and maintain their competitive ability."
Winning new business
Investors tend to behave badly when faced with big picture uncertainties. Right now, advisors need to explain investing in the context of COVID-19, record highs, record fiscal stimulus, record low interest rates and an economy going digital ahead of schedule.
"We need to solve the investor problem," Clarke says in an interview from Omaha. "The investment problem is mostly solved. You just need to stick with it."
Financial advisors can now use HiddenLevers' applications to win new business with a differentiated approach to macro uncertainties and the ability to generate proposals tailored to client-specific needs.
After HiddenLevers retained an investment banker in September, Orion had a few months to do preliminary due diligence, Clarke adds.
HiddenLevers Founder Praveen Ghanta twice noted the speed of the deal -- not to mention what expectations such a brisk walk to the M&A altar heaps on him.
"The Orion team was quick to the beat on shaping an integration plan and action steps to make this deal happen," he said in the release.
"We are used to moving fast and it's excellent to have that reflected in Orion. Advisors are expecting big things from this pairing, and we will not disappoint."
Transparent timeline
The quick close of the merger is accompanied by sharing an unusually transparent, 12-month integration timeline. It details the making of HiddenLevers as an Intel-side addition to its applications across the board -- starting with its proposals for the second quarter this year:
Q2 2021: Integration of HiddenLevers' portfolio analysis modules into Orion's proposal and account opening workflows.
Q3 2021: Integration of HiddenLevers' Model Blender and automated portfolio insights into Communities, Orion's open-source model marketplace, including on-the-fly analytics for recommendation construction.
Q4 2021: Integration of HiddenLevers' risk and return analytics into Eclipse, Orion's premier trading and rebalancing solution.
Q2 2022: Integration of HiddenLevers' drift monitoring and business intelligence screens and alerts into Trends, Orion's compliance and business intelligence (BI) framework, aimed at the emerging needs of RIAs in high-growth mode.
Clarke adds in the interview that he had an incentive to close the deal quickly to get on with the integration process. Orion and HiddenLevers had been working more-or-less intertwined for a decade.
HiddenLevers' uses its data analytics for portfolio stress-testing, investment proposals and workflows in the construction of model portfolios.
The companies are encouraging RIAs to use the software with financial incentives.
Current HiddenLevers clients who switch to Orion's platform will receive six months free and then discounted pricing. Monthly pricing on Elite is now $200 for one to five users, $175 for six to ten users, and $150 for ten-plus users.
---
---
Mentioned in this article:
---
---
---