Steve Sanders: When the merger was announced ... you had all this hype ... but when push came to shove ... it quieted down.
Brooke's Note: The state of the RIA custody business is strong and rising on the same tide as the rest of the investment business. The surprise is that RIAs may have done a Lucy-with-the-football yet one more time with RIA custodians whose brands don't adorn football stadiums and golf tournament hospitality tents. Yet virtually all custodians are on the upswing and firms like Altruist and Apex are even raising capital based on their prospects. Even though defections aren't materializing yet, hope persists. The TD and Schwab systems are still separate, which creates an illusion of pre-merger normalcy. Oisin reached out to 16 custodians, including Schwab, to get a real state-of-custody check on barometric pressure. It suggests storm fronts of change are coming even if the big Schwab Advisor Services jetstream is mostly moving on its accustomed controlling course across a national footprint.
Every RIA custodian saw a chance to win new business from Schwab Advisor Services when Charles Schwab Corp. agreed to buy TD Ameritrade, but round one goes to the custody behemoth, with a cool $1.1 trillion in assets as the prize.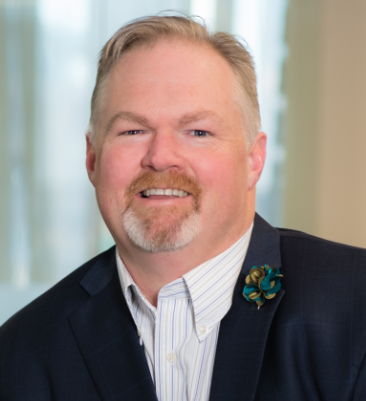 The giant Westlake, Texas RIA custodian has countered the anecdotal narrative that lesser competitors would seed their own futures by taking smaller, less-profitable RIAs off its plate following the TD Ameritrade (TDA) merger.
Instead, the firm added the 10-figure sum on top of the $600 billion in TDA assets it laid claim to at the first swipe of the merger pen in Nov. 2019.
It now custodies a towering $3.2 trillion -- up from an estimated $2.1 trillion at the time of the deal signing 17 months ago, according to its latest earnings statement. See: Reported Schwab-TD merger is a 'blockbuster' combo that may signal long-expected industry shakeout.
Yet the huge jump should not seem so surprising -- if anything, it's par for the course, according to the company.
"[We] disagree with the premise that we expected losses or that things are going better than expected," says company spokeswoman Mayura Hooper, via email.
"We went into this with a commitment to maintaining and growing our advisor client base [and] we continue to attract advisor business and assets," she adds.
Indeed, RIA growth contributed mightily to a gobsmacking three months ended March 31. Schwab combined retail and RIA-intermediated Schwab account openings blew doors off on all of 2020, according to comments from Schwab CEO Walter Bettinger in yesterday's (Apr. 15) first-quarter earnings release.
"As investors turned to Schwab for help in navigating current conditions, they opened 3.2 million new brokerage accounts – a level that exceeds our reported total for all of 2020, excluding the accounts we acquired as part of our recent M&A activity," he says.
Too much hassle
RIABiz reached out to 15 of the largest custodians to measure their success in landing Schwab and TDA RIAs. Seven declined to comment. Of those who did respond, none claimed to have been a grand beneficiary of the merger's anticipated upheaval.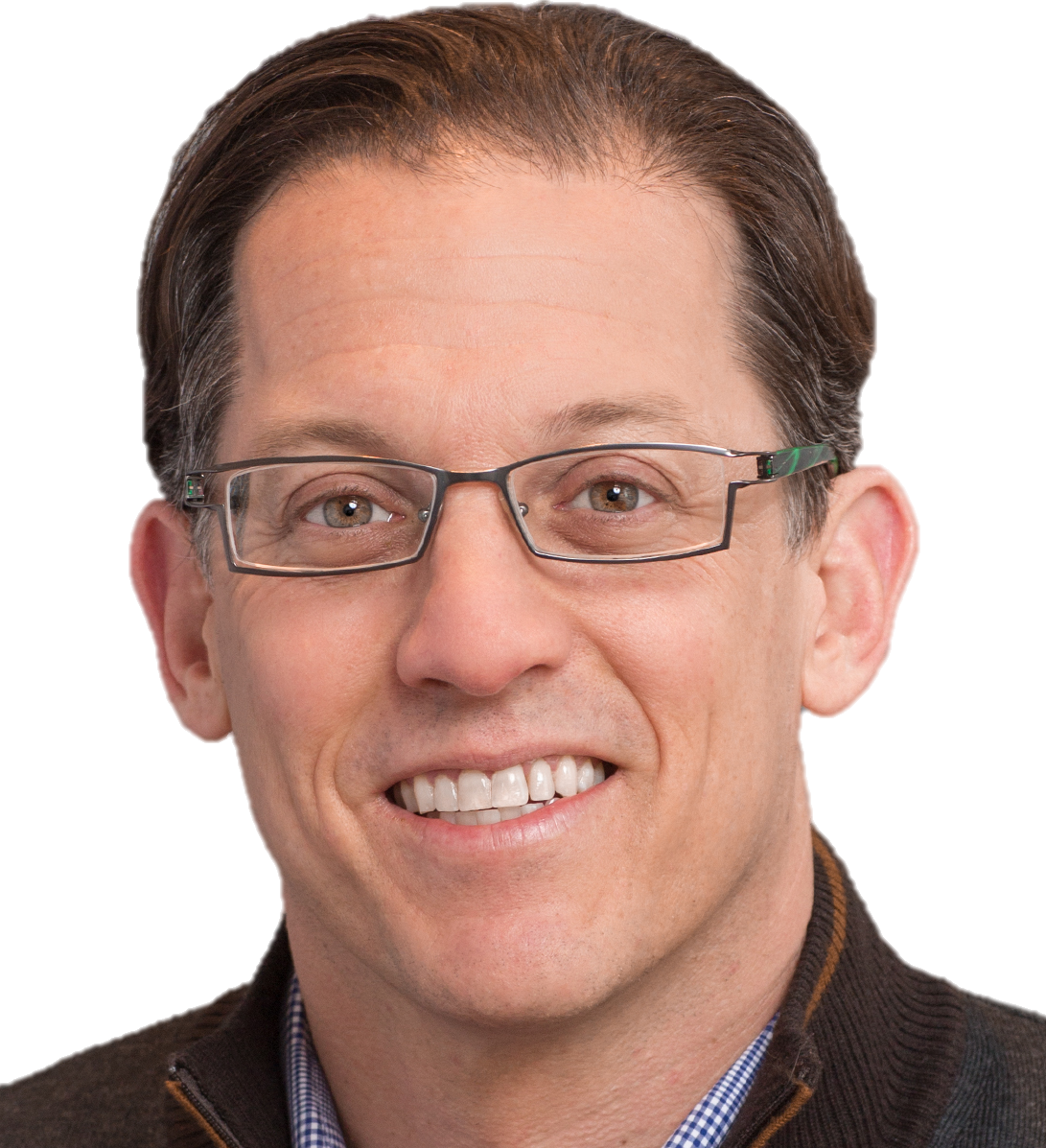 Yet RIA custodians can be forgiven for hoping Schwab would spill more apples from its heaping wagon load.
The supposition came from their most reliable source -- RIAs, says Steve Sanders executive vice president for marketing and product development at Greenwich, Conn., custodian Interactive Brokers.
"You had lots of advisors saying, 'You know what, I'm going to do something' ... [then] they basically said, 'You know what, it's more hassle than it's worth. I'm a little inconvenienced, but I'm staying where I am,'" he adds.
In fact, Schwab continues to grow like gangbusters across the board.
The value of Schwab's retail assets under management just topped $3.8 trillion, up from $1.8 trillion in Q1 2020, taking its overall AUM to a record $7.07 trillion, and its quarterly revenues surged 80% to $4.7 billion, up from $2.6 billion in Q1 2020, according to the company's latest earnings release.
Goldman Sachs has also been pleasantly surprised by Schwab's strength and just upped its expectations for the firm's future with a "conviction" blessing accorded the firm's shares. See: A Goldman Sachs analyst declares Charles Schwab & Co. stock a 'conviction' buy, after another year of Goldman inching its wealth model toward Schwab's
Competitive stalemate
In November 2019, TDA custodied approximately $600 billion in RIA assets, and Schwab roughly $1.5 trillion. Stripping out market appreciation of roughly $500 billion*, Schwab has since added roughly $600 billion -- or one TDA's worth -- in net new RIA assets – a 28% increase.
Consider that Schwab had $688 billion of total RIA assets in custody, according to InvestmentNews' 2012 ratings -- after about 25 years in the business.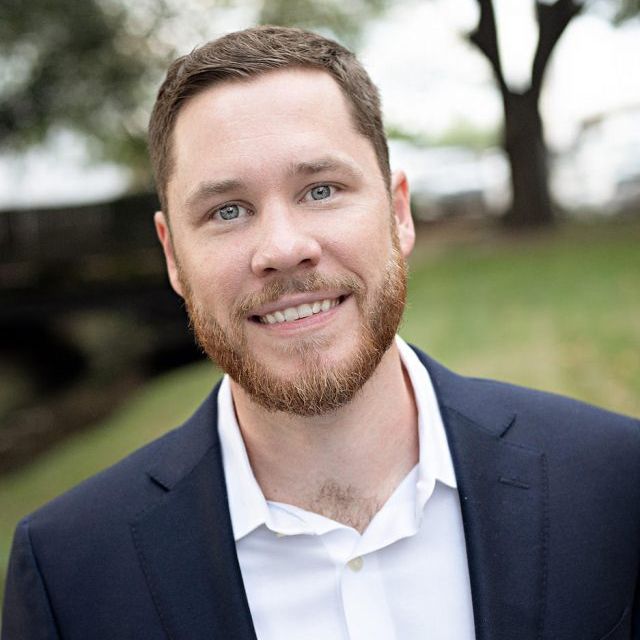 "We continue to win assets across all segments," Bernie Clark, head of Schwab Advisor Services said in the firm's Winter Business Update.
That said, a number of industry analysts state that Schwab is wisely doing no victory laps on RIA asset gains. New client assets could still go elsewhere.
"It's too early to tell" whether rivals have gained any 'dividend' from the merger, says Will Trout, director of wealth management at Pleasanton, Calif.-based consultancy, Javelin Strategy & Research, via email.
"The current competitive stalemate ... [is an] interregnum Within the course of a year, we'll have emerged from this transitory period and the real jockeying for assets will begin," he adds.
Ripple effects emerge
Since the Schwab-TDA merger closed, the value of RIA assets managed by the combined firms grew a further $449.5 billion, at least $115 billion above market appreciation over the time period.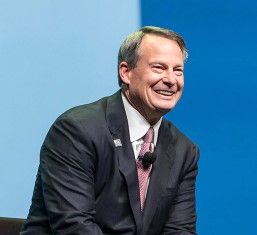 "[But] Advisors are just now beginning to see the ripple effects of what is to come," says Robb Baldwin, CEO of Gainesville, Fla., custodian, TradePMR, via email.
"We are seeing a lot of advisors brace for impact -- signing up for additional custodial services providers now. We continue to see this merger as an opportunity," he says.
Much of the merger impact is expected to be felt by Schwab RIAs on the service end where more have been herded to call centers.
Advisors don't like going from the family doctor to an HMO so to speak but the salt in the wound can be long on-hold wait times.
Yet Schwab has already brought wait times down by increasing service staff by 10% since Dec. 31, according to Bettinger on the earnings release.
"Our efforts were already yielding results by quarter-end, with average speed-to-answer progressing back towards a more normalized range and call handle times declining back to late 2020 levels," he said.
"Whatever lies ahead for us during the remainder of the year, living up to our 'no trade-offs' approach to service is our priority."
The gold rush case
Before the Schwab-TDA merger could close, it faced a number of regulatory hurdles, not least from the DOJ, which zeroed in on Schwab Advisor Services' RIA custody business last year, to investigate whether the merger would create an unassailable superpower.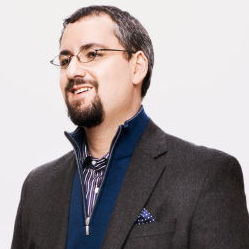 Schwab's potential custody dominance sparked wider industry concerns too, but the DOJ ultimately -- and uncontroversially -- determined that the playing field was level enough. See: Antitrust suit against Schwab and TD Ameritrade merger draws 'stunt' accusations and judge agrees.
The DOJ Antitrust Division signed off on the merger last June after concluding the combined firm would not pose a monopolistic threat to competitors. See: Odds spike to 100% Schwab and TD Ameritrade close merger, cinch added $9 billion in synergies, Morningstar analyst says, after DOJ dismisses anti-trust concerns and Schwab shareholders vote 'yes' hours later
Schwab struck a delicate balance in discussing the growth of its RIA custody business. On the one hand, it contended the merger made it a better custody competitor. On the other hand, it claimed it left ample room for competitors to compete.
In a sense, the belief among rival custodians that they could capture business as a result of the merger aided Schwab's case, even though there are few signs of the migrating swath of disgruntled advisors that experts predicted would get ground up and spat out in the mega deal's gears.
There was a genuine feeling of an imminent gold rush, even if it has yet to materialize, according to Sanders.
"When the merger was announced ... you had all this hype driven by a lot of advisors, but when push came to shove [with] 'show me the money and are you really moving here?' it quieted down," he says.
Second innings
Yet, if, as many observers still assert, the Schwab-TDA merger presented RIA custodians with a once in a generation opportunity to poach custody clients, Schwab may have only won the first round.
"There will be more competition, not less, as traditional loyalties are abandoned, and it becomes easier to repaper accounts and move assets from one custodian to another," says Trout.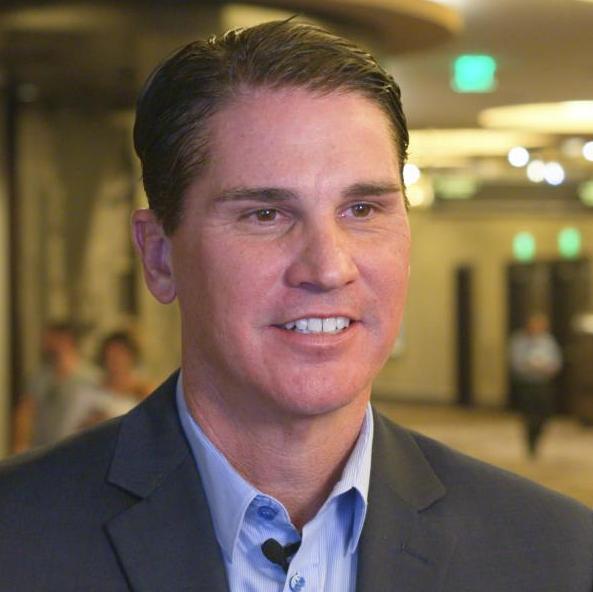 "There was a 'peace dividend' from the Cold War, as you will recall, but how long did that last?" he asks.
The first inning consisted of Schwab reassuring TDA clients that service would remain uninterrupted, that many of their much loved tools would survive and that the smaller RIAs, more typical at TDA, still had a home at the larger firm.
Rival custodians also began trawling for clients falling out of the Schwab-TDA orbit.
The second inning could prove trickier for the giant as it moves to fully absorb TDA, according to Michael Kitces, "Nerd's Eye View" blogger and founder of XY Planning Network in Bozeman, Mont.
"Initially, the RIA just adds a custodial relationship and at least some of their new growth. So after a year, you end out going from 100% at Schwab to 98% at Schwab and 2% at the new custodian," he says.
"[RIAs] don't leave and move clients, because that requires repapering. A year or later, when they're already up and running ... they may consolidate assets, and the dollars would flow out from Schwab," he explains.
Repapering
A number of custodians, from start-ups like Altruist to long-standing players like BNY Mellon's Pershing have also moved to make it easier for RIAs to repaper legacy client assets with paperless onboarding -- a key issue in changing custodian.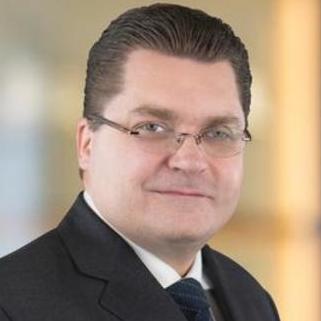 Pershing, which custodies $900 billion, has, for example, a new digital onboarding and repapering tool in beta development. See: The old trick of new math Pershing used to make its RIA assets in custody soar from $200 billion to $615 billion in one year
It's the biggest issue facing custodians eager to increase their market share, says Sanders.
"It's brutal. We try to make it easy. We have a mass upload process. But even if we make it electronically easy, it's still a lot of work."
Most custodians simply didn't invest enough in upgrading systems to capitalize on the merger, says Kitces.
"They could have figured out how to digitize and automate repapering so it's not so painful and risky for advisors. But most can't because they're constrained by their legacy technology. That technology debt cost them a lot of interest in 2020," he explains.
Overlay services like Skience and Practifi have also moved to sell custodians digital repapering services.
Brand matters
The problem with forecasting a Schwab exodus is the fact that advisors value the Schwab brand, and they don't like unnecessary fuss, says Patrick Brewer, president and chief marketing officer at Austin, Texas RIA WealthSource, via email.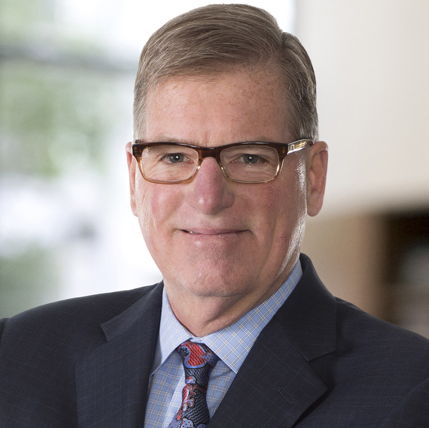 "[Rival custodians] are underestimating Schwab. Most RIAs do not want to start from zero with a custodian, even if the service levels suffer, the costs go slightly up, or things become less transparent."
"Clients are going to see that as a downgrade, which could cause issues with the business on a go-forward basis," he explains.
"Newer age custodians are going to have to do a lot more specifically around branding if they're going to have a chance of getting advisors to move off a behemoth," he adds.
This is especially true for small firms, says Smith.
"Having statements from Schwab can add to the perceived credibility of an RIA with limited recognition," he explains.
Indeed, even though some RIAs will move assets, rival custodians are unlikely to make up too much ground, says Alois Pirker, research director for Boston consultancy the Aite Group, via email.
"Schwab still has a leading position in RIA custody, and while some of the RIAs on the TDA platform will look for alternatives, Schwab's RIA custody assets are expected to see continuous growth," he adds.
A thousand cuts
Yet Kitces is not alone in forecasting that Schwab could lose clients via a thousand cuts, rather than in a stampede for the exit.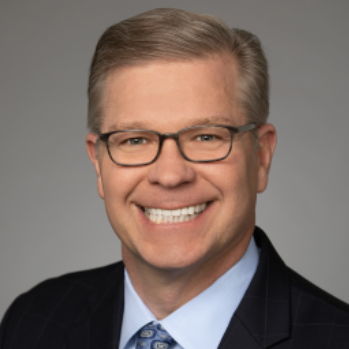 "New account opening is a better leading indicator [of success] than asset movement," says Scott Smith, director for advice relationships at Boston consultancy Cerulli Associates, via email..
Indeed, Boston's Fidelity Investments, Schwab's largest rival, also points to record growth at its RIA custodian. It booked a 20% increase in new custody accounts in 2020, and 140 RIAs moved lock-stock-and-barrel from undisclosed rivals.
"[There has been] a significant increase in firms that want to diversify custody," says a company spokeswoman, via email.
Little-by-little, as RIAs sign up to take Schwab's rivals for a "test drive," the assets will start to flow out, adds an executive source at a top Schwab custody rival, speaking anonymously.
"It would be unrealistic to expect them to make a mass migration from one platform to another overnight," the source states.
Annually, the average churn of RIAs among custodians is just under 6%, according to a second source at a rival firm.
"TDA customers are by-and-large willing to give Schwab a chance, even if service commitment has been a question," Trout adds.
"A lot of these service complaints in my view constitute quibbling or grousing, or at least, a harkening among some advisors for 'the way things were' under TDA." .
The little guy
Early coverage of the Schwab-TDA merger often focused on the differing service levels Schwab and TDA accord the smallest RIAs under their custody.
RIA Custodians at a Glance
Schwab custodies $3.2 trillion on behalf of approximately 10,000 RIAs including ones still doing business on the free-standing TD Ameritrade system.
Fidelity administers $3.5 trillion in institutional assets. It declined to break out detailed statistics about RIA custody.
Pershing custodies $900 billion for 700-plus RIAs -- including IBD corporate RIAs. It posted 20% year-over-year growth in new RIA clients.
Interactive Brokers custodies $55 billion on behalf of 21,602 advisors, including 538 RIAs. Its RIA client numbers climbed 44% last year, and 8% this year.
Equity Advisor Solutions custodies $29 billion and serves 132 RIAs and 320 advisors -- up from 272 advisors last year, a 15% bump last year.
Betterment custodies 600 RIAs with 2,000 advisors. It did not disclose custodied assets. Its RIA deposits climbed 96% this year.
SSG declined to reveal custodied assets. It counts 1,700 RIA clients, up from 1,600 two years ago.
LPL custodies $450 billion, including non-RIA assets. It declined to reveal further detail.
Apex clears or custodies $92 billion on behalf of 200 firms, including Altruist.
Goldman Sachs declined to reveal key metrics, but Folio Institutional, which it owns, custodies over $11 billion.
Altruist, Raymond James, National Advisors Trust, US Bank, RBC, and TradePMR, declined to reveal key metrics, including assets under custody.
Now, although Schwab has repeatedly taken steps to reassure smaller RIAs of their value, they remain most likely to leave, says Pirker.
"The RIAs in play are those on the TDA platform. Custodians that want to capitalize on the merger will have to be able to cater to small RIAs," he says.
"This is a very tricky space to get right as automation and a solid ecosystem of integration partners is paramount." he adds.
Sanders echoes Pirker's point.
"The more clients you have, the less likely you are to move. RIAs with lots of clients are able to negotiate great pricing. We don't have as much price negotiating power, and they have fewer clients. So it's not as big a deal to move," he explains.
Sanders also confirms that, in the past year, RIAs custodied with Schwab, Fidelity, and LPL Financial have moved new assets to his firm. The company lists RIA start-ups and small-to-mid-sized RIA movement as two its largest growth areas.
"It would really take a lot to get a large size adviser to come over," he acknowledges.
That said, despite the challenges, even smaller custodians, like Denver's Equity Advisor Solutions, have made gains at the expense of larger rivals, according to Mark Avers, president of business development at the custodian.
The largest source of net new AUM is other custodians, he says, via email.
"[Our] model positions us well to capture new business both now and when the actual logistics of a merger occur," he adds.
Job well done
Although Schwab downplayed its success in growing assets under custody, Sanders says kudos are due.
"Everything could have just completely blown up, systems crashed, and they could have lost a lot of clients ... [in] a huge merger like this, just keeping it together, and achieving what they did, I would pat myself on the back," he explains.
Sanders personally experienced how tricky merging two giants can be, having worked as a Citi executive between 1986 and 2001. The banking giant Citicorp merged with Travelers Group in 1998, then spun off chunks of its insurance business four years later.
"Things did blow up," he recounts.
Rival custodians ought to take stock too, because they've overestimated the scope of the opportunity at hand, says Smith.
"Most will claim phones are always ringing off the hook, but like most things, RIA satisfaction is essentially distributed in a bell curve – a few 'extremlies' on either end -- and the majority are solidly content," he explains.
Indeed, Schwab assured its continued preeminence the second it revealed that TDA RIAs would not have to repaper the bulk of their client assets, says Kitces.
"Expecting mass repapering [to other custodians] was unrealistic the moment that Schwab said it would not require [it] ... If they did, there would have been a stampede," he says. See: Tom Bradley, put on the spot by TD Ameritrade RIA at Schwab 'town hall,' gives answer to burning question: Just how much repapering pain will TD RIAs face in merger?
Tough spot
Yet it would be inaccurate to portray the 17 months following the announcement of the Schwab-TDA merger as an unmitigated win for Schwab, according to Kitces.
That said the October 2019 move to zero commissions certainly was a major win -- it provided the impetus for everything that followed, he says.
"[By] leading the charge to zero commissions while many other custodians are still trying to figure out their pricing model, Schwab has positioned itself as the player with the biggest economies of scale ... and they're doing it very effectively," he explains.
"It puts many competitors in a tough spot to say, 'you'll have to repaper, and it'll cost you more' as the start of a sales conversation."
---
* The 16 custodians surveyed for this article, counting Schwab, included Fidelity, Interactive Brokers, LPL Financial, Pershing, Equity Advisor Solutions, TradePMR, Betterment, SSG, RBC, Goldman Sachs, US Bank, National Advisors Trust, Apex Clearing, Raymond James and Altruist.
* All calculations of market appreciation in this article assume a 60/40 equities to bonds split and use the S&P 500 and Vanguard Total Return Bond Fund (VBMFX) as benchmarks for the respective asset classes.
---
---
Mentioned in this article:
---
---
---
---