Julia Unger was Citi's head of global cards and just opportunistically joined a newly ambitious Walmart, which sees a bright banking and advice future for itself.
Brooke's Note: We see 'fintechs' get off the ground daily with a few guys and gals, a modest amount of backing and a brand nobody ever heard of -- and make a decent go of it. When Goldman Sachs tries that trick, it gets a Marcus. When Schwab tries a robo-advisor, it vaults to industry leadership. How hard could it be? Walmart has finally come around to that same question. But to move a Walmart needle, you go big or go home. We keep seeing signs of a big push, but it seemed a little abstract and impersonal without a name and some business model description. Cross those off the list, thanks to a trademark application. And its poaching procession resumed with another hire from a glitzy credit card brand even if its own brand, Hazel, is pretty pastel.
Walmart has a brand and a logo for its fintech start-up that's nutty, colorful and generic enough to front for a business model that covers the retail financial services waterfront. See: Walmart gets fintech jump on Amazon but headwinds imperil pricey launch of new venture, even with Robinhood VC backer and top Goldman talent on board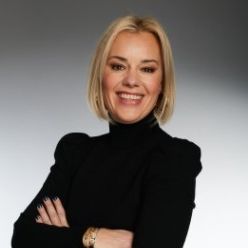 The filing comes as Walmart poaches another big-bank talent, Julia Unger, Citi's head of global credit cards and an 18-year veteran of the New York money center bank.
She reports to Janey Whiteside, Walmart's executive vice president and chief customer officer, who was herself poached after a 17-year stint at American Express.
The 4,743--store big-box retailer is calling the venture 'Hazel' -- perhaps in a tip to 'Acorns' or the Hal 9000 computer in "2001 a Space Odyssey."
It's either the second credit-card-tied robo-advisor named after a round brown nut. Or, a paean to the same-named Bob Dylan song. Or, possibly a play off the hit '60s sitcom "Hazel" about a lovable maid. Who could argue with that... or remember it? See: NBCUniversal and Acorns join forces in $105-million mega-round in play to make two millennial quagmires into one big monetization play
Maybe it's hazel the greenish-brown color, which contrasts haughtily with the unsubtle primary colors in the Walmart logo.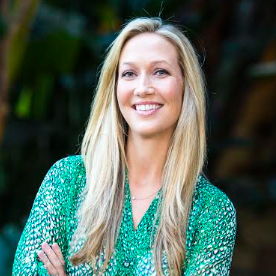 Picking a brand is an art, but with scientific elements like: ''speechstream visibility'' (a consumer gets it), ''phonetic transparency'' (its spelled as it sounds) and ''multilingual functionality'' (people in Los Angeles and Laos get it), and focus groups agree its acoustics show ''care toward customers," according to a New York Times article.
With those precepts in mind, Megan Carpenter, CEO of FiComm, says forget nuts. She has her own thoughts about why 'Hazel' appealed to its creators.
"My guess is that Walmart is following in the footsteps of Apple [and Amazon]. Hazel is a female name. Alexa and Siri are also female names. It's a notable trend.
Indeed, the name is also radically on the rise in the United States for girls. It was only was only 211th most popular in the United States in 2011 and jumped to 52nd in 2016. It leaped to number nine on a 2019 'wildcard' list.
"Hazel is a shade of green, which connotes money. And the "a" is a 'greater than' sign turned counter-clockwise and elevated above the other letters," she notes.
The Walmart trademark filing April 8 did not specif what guided its creative impulses.
But the U.S. Patent and Trademark Office (USPTO) filing contains a voluminous description encompassing "financial counseling, financial information and advisory services and financial portfolio analysis."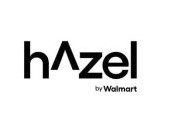 "The list of exact projects and timeline is still being developed," said company spokeswoman Molly Blakeman, via email for an earlier RIABiz article on this topic. See: Walmart gets fintech jump on Amazon but headwinds imperil pricey launch of new venture, even with Robinhood VC backer and top Goldman talent on board
But the time is now after decades where Walmart made half-hearted efforts to re-purpose retail shoppers and trusted relationships into financial service fees, Jonathan Holtoway, long-time banking analyst who is now president and manager of private equity and asset manager Ategra Capital Management in Vienna, Va., told RIABiz in an earlier interview.
"The potential for Walmart to enter banking or banking-related services has been a question for most of my career. But Walmart's growth was always so sensational they didn't need the regulatory battles.
"Maybe now, as a large, mature company looking for growth, it's one of their more viable options," he said, via email.
Marcus clout
Walmart has already loaded up on two top Goldman Sachs Marcus execs, Omer Ismail and David Stark. The big-box retailer retains a majority stake, but has also brought on Ribbit Capital, a big financier of Robinhood, a Menlo Park, Calif., company known for commission-free trading and loads of controversy. See: Robinhood allegedly implied a fiduciary duty to novice investors in the marketing of its 'game-like' trading app, even though it's a FINRA-regulated broker-dealer, new class action charges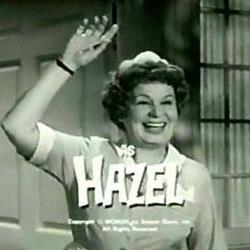 Ismail is the former head of consumer business for the Wall Street investment bank.
Stark, a Goldman partner, was named head of large partnerships just weeks ago and oversaw Goldman's roll out of its Apple-branded credit card.
Ismail played a key role in creating and then managing Goldman's retail bank, Marcus, which has brought in $97 billion in client deposits since it launched in 2016.
He formally took over as chief of the mass market bank in Jan. 2021. He spent just under 18 years at Goldman, including seven in high-level retail roles, and nine as a managing director for its private equity business.
Stark spent seven years at the firm, following 17 years at Citi, most recently as a managing director for its credit card business.
Expanding its base
Meanwhile, Acorns isn't just hanging around in a tree. It just made its second acquisition.
Earlier this month, it acquired Pillar, an AI-powered startup built to help manage student loan debt, earlier this month. Pillar helps consumers optimize their debt payments by focusing first on student loans. It launched in May 2019 with $5.5 million in seed funding led by Kleiner Perkins, according to Techcrunch.
Pillar manages more than $500 million worth of student loan debt saddled on 15,000 borrowers.
Co-founder, Michael Bloch, dropped out of Stanford Business School and launched the company after he and his wife racked up more than $500,000 in student loans. She, at least, graduated law school.
Prior to that, he had led the New York and California regions for DoorDash, growing them to $100 million in revenue.
In 2017, the company acquired Vault, now called "Acorns Later," which manages 1.2 million retirement accounts.
---
---
JC
Saw the other day Walmart announced it was ending its partnership for the in-store McDonalds. Seems like those spots might turn into branch locations for "Hazel"