Charles Goldman: 'Our angle, rather, differentiation, we believe, is that we know each other well...'
Charles Goldman is now chairman of a publicly traded $240-million pile of cash overseen by a mafia of ex-iShares masterminds including a CEO who is a former colleague at AssetMark.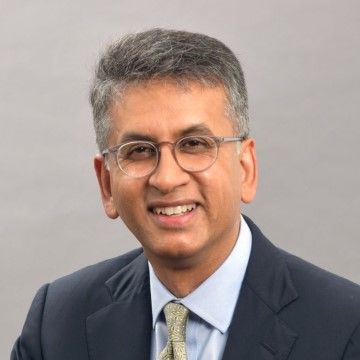 The ex-AssetMark CEO took the lead board position of FinTech Evolution Acquisition (FTEA), a special purpose acquisition company (SPAC) primed to acquire a financial technology company at a time when supply is high.
"The number of private global FinTech 'unicorns' has expanded by approximately 3.5 times since 2015," it writes in its S-1 filed with the SEC confidemtially on Jan. 12.
Rohit Bhagat is the SPAC's chief executive. Goldman first worked with Bhagat three decades ago at Boston Consulting Group (BCG) and hired him as a director at AssetMark in 2017.
In their SEC filing, the management group credits itself with a signature fintech win.
"We have known and worked successfully with each other for decades and have mutual trust and respect," it reads. "We have created significant value in our past responsibilities (for example, the sale of Barclays Global Investors (BGI) to BlackRock for over $13 billion)."

Bhagat's chief operating officer is Michael Latham, who was managing director at BlackRock and Barclays Global Investors. In 2009, Latham led the sale of iShares to a private equity firm for $4.4 billion, prior to BlackRock's purchase of the broader business of BGI including iShares, according to DSEC documents. Under Latham, iShares launched more than 200 funds, assets under management grew to more than $1 trillion and revenues surpassed $3 billion.
"[Bhagat] worked with Barclays Global Investors as an advisor when he led the Financial Service Practice at BCG. So, Rohit knew those guys for a long time," says Goldman.
"I knew them because of the BGI/Schwab relationship back in the day when Lee Kranefuss was there. Lee, Rohit and I worked at BCG," he says in the email.
Kranefuss was the head of iShares and later helped found 55ip. See: After losing Lee Kranefuss and raising $10M, 55ip gets RIAs to buy Ph.D. smarts, though a critic calls it gussied-up market timing
Another senior advisor to the SPAC is Blake Grossman who served as the global CEO of BGI / iShares, until its sale to BlackRock in 2009 and he was chairman of Financial Engines when it was sold in 2018.
Mushrooming model
The seasoned group of executives who can work effectively together is what drew investors and what will convince "management teams" to accept capital in exchange for equity, Goldman says.
"Our angle, rather, differentiation, we believe, is that we know each other well and have a long history of trust among us." he says by email.
"We have a deep understanding of fintech, broadly, and a long history of creating value both as operators and board members.
"We believe that management teams will be discerning about who they partner with (and why) and that our reputations will give us an advantage when originating deals and, more importantly, supporting management teams to build great public companies," he adds.
Indeed, all the RIA-related SPACs -- a novel, mushrooming, leap-of-faith model of crowd-sourced venture funding -- are coming into being with similar amounts of cash.
The winners will make good deals with good companies then nurture them with the right mentorship.
Money chasing deals
Lefteris is the first and largest SPAC. Headed by Mark Casady, ex-CEO of LPL Financial, it has $225 million. See: Mark Casady completes IPO of Lefteris 10 years after LPL Financial's initial public offering and plans to use the SPAC's $200 million raised to lift mom-and-pop fintechs
Larry Roth's Kingswood SPAC at $115 million is about half the size.
With so much money chasing deals, the good entrepreneurs can choose who they like.
Goldman who made the scene first at AssetMark as chairman and has long served on the Personal Capital board.
Both ventures succeeded with big liquidity events. See: IPO dreams die, but Personal Capital gets '$1 billion' price tag from life insurance giant's 401(k) unit that includes a de facto discount from early-bird VC dollars
---
Fidelity, hoping to break through SEC red tape, joins Bitcoin ETF sweepstakes
Fidelity Investments is the latest firm to wager it can overcome historic federal red tape with its application to launch an ETF that tracks bitcoin prices.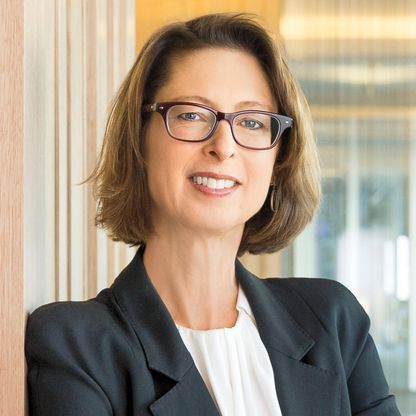 FD Funds Management, a subsidiary of the Boston giant, filed the S-1 with the Securities and Exchange Commission (SEC) a week ago. It's the latest in nine applications-- all rejected.
But change is in the air.
Canada approved three bitcoin ETFs that now trade on the Toronto Stock Exchange. About $500 million in assets under management flowed into one of them almost immediately.
American retail investors are barred from in vesting in the Canadian ETFs, though institutions can.
The most popular American bitcoin mutual fund, Grayscale Bitcoin Trust Co. (GBTC) has a market cap near $9 billion, but stopped accepting new assets after its share price fell 15% below the value of the bitcoin its trust holds.
An ETF structure inherently prevents this dissonance of values.
Jubber jaunt
Grayscale is advertising to hire ETF staff, perhaps as a prelude to its own ETF filing, according to Coindesk, which is also owned by Digital Currency Group.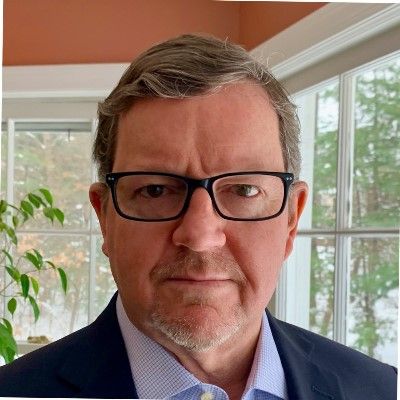 The SEC has suggested that bitcoin is too exposed to market manipulation as a thinly traded asset. But bitcoin is up more than 600% in value as of the previous 12 months on increased trading volume.
Fidelity may also see hope in new SEC leadership, particularly incoming Chair Gary Gensler.
He taught courses on blockchain and crypto right across the Charles River at MIT in recent years. Gensler is a former Commodity Futures Trading Commission (CFTC) chairman
Fidelity also comes to the game with experience as a custodian of the digital asset -- and fund manager.
It recently promoted internal star Peter Jubber to head a unit, Fidelity Digital Funds. It includes Bitcoin-only Wise Origin Bitcoin Index Fund. See: Fidelity Investments applies its proven Peter Jubber to its unproven bitcoin unit and its launch of Fidelity Digital Funds signals it's all in on blockchain currency
Jubber is an 18-year Fidelity veteran whose credits include helping his company catch up in the exchange-traded fund business.
Fidelity Digital Assets will custody the new fund, which has a minimum investment of $100,000, according to SEC filings. Just one bitcoin is worth $10,096.20 at today's exchange rate.
Bitcoin filings
A Fidelity ETF would be a quantum leap ahead in investor access. The current Fidelity offering is considered "private," meaning Fidelity can't solicit capital from retail investors or the general public.
The designation means less onerous regulatory oversight and less potential liability if digital assets were to suddenly collapse.
Some large RIAs are expected to take part in the fund's initial sale -- assuming no ETF option. See: Five-year stealth project sees Fidelity go big-time into crypto-custody.
Fidelity may have taken heart from the SEC's acknowledgement of a Bitcoin ETF filing from VanEck -- not its first. Valkyrie and Wisdom Tree also filed in recent months.
Fidelity's ETF, called Wise Origin Bitcoin Trust, will track the cryptocurrency through the Fidelity Bitcoin Index.
---
Young (overworked) investment bankers who do RIA deals get mental health stipends
Moelis & Co. keeps doing deals in the RIA business but perhaps at the expense of the sleep and social lives of staff, who are now getting recompense, according to a Bloomberg article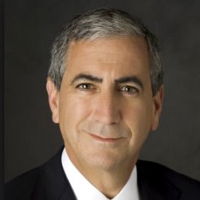 The LA-based firm is headed by workhorse Ken Moelis, who is known to commute to New York from Los Angeles.
He's now telling workers they can feel safe slacking on Friday nights, as long as they're back at work by noon on Saturday. See: How the Eric Cantor hire is really all about Ken Moelis, an original Wall Street 'Wolf', and his $963-million non-classic RIA
Moelis will pay executive directors, vice presidents, associates and analysts a lump sum $5,000 payment. It'll add two follow-on payments of $2,500 each.
It will be earmarked to preserve mental health, said the publication citing people familiar with the matter said.
Credit Suisse just paid $20,000 in "one-time, cash lifestyle allowances" to analysts, associates and vice presidents in the bank's capital markets and advisory group.
That move was preceded this year by Goldman Sachs first-year analysts who revolted and submitted a "deck" detailing brutal working conditions. They included 100-hour work weeks in their home offices. It was serious enough that CEO David Solomon responded.
Moelis is also encouraging bankers to take one Saturday a month away from work, except during active deals or client requests, the article states. The article did not describe the difference between an active deal and an inactive one.
Moelis most recently made RIA news advising Edelman Financial Engines' sale of a stake to Warburg Pincus based on a $7.3 billion valuation.
Moelis also advised Personal Capital's sale to Empower, Orion's purchase of Brinker and Allworth Financial's sale to Ontario Teachers' Pension Plan and Lightyear Capital.
---
---
---