Eric Clarke: 'This is an edge for us.'
After 12 years bootstrapping its startup, HiddenLevers is leveraging Orion Advisor Services to leap to the next level -- namely, selling to large organizations rather than one RIA at a time.
Omaha-based Orion is purchasing 100% of HiddenLevers for an undisclosed amount after two years of an intensive licensing deal that had already tied the firms closely together.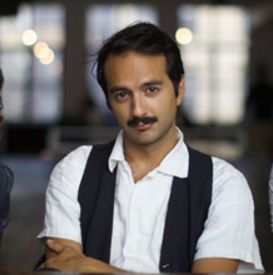 Orion CEO Eric Clarke confirmed his company is poised to invest in HiddenLevers' growth and is convinced the tech company will help his firm compete with larger competitors.
"We're looking to expand and make additional investments. We think this is a tremendous opportunity for us to not buy a business that is on defense. They're playing offense. This is an Ohio State football-style acquisition for us. These guys are an A-plus for portfolio risk analytics."
HiddenLevers provides risk applications and analytics to financial advisors, portfolio managers and executive teams in the wealth management space. The company also has stress-testing tools that allow advisors to scrutinize and test portfolios.
"We've got great respect and admiration for our competitors," the Orion CEO says. "They've certainly made us better. But this is an edge for us. We absolutely feel the value proposition that HiddenLevers brings to the table is significant."
The Orion stretch goal is to compete head-to-head with Envestnet and did a huge cash raise with Genstar and TA Associates to take on the rival. See: In a deal wired by a 'Tony,' Orion leaps to the top TAMP tier, with $42 billion and $1 trillion-plus of RIA portfolios, which may make it more lethal to rivals
Inflection point
The moment of truth for Praveen Ghanta, 42, and Raj Udeshi, 44, came when their firm sought more enterprise deals and found it needed greater stature to ink contracts. The choice was either get a private equity partner or sell the business, he says.
"Praveen and I are product people," he says. "Are we suited to build a big company? No. We're fintech entrepreneurs. We recognized that we're a gigantic idea lab that needs help scaling."
Founded in 2009 with no outside financial backing, Atlanta-based HiddenLevers broke even within two years, never looked back and never accepted a dime of external financing until they hit a wall last fall and knew they needed a ladder.
"It's an inflection point or the company," Udeshi says. "Last fall, we said we're going to have to raise a round, which we've never done before. Partnering with the right crew to scale provided a superior option than doing it ourselves."
HiddenLevers' 30-staffers will be folded into Orion. The company has nearly $600 billion in assets on its platform. Firm founders Udeshi and Ghanta plan to stay on and also are stakeholders in Orion, which supports more than 2,200 advisory firms -- both RIAs and broker-dealers -- with $1.4 trillion in assets under administration.
Data ethics
Udeshi had a famous tiff with Envestnet executives.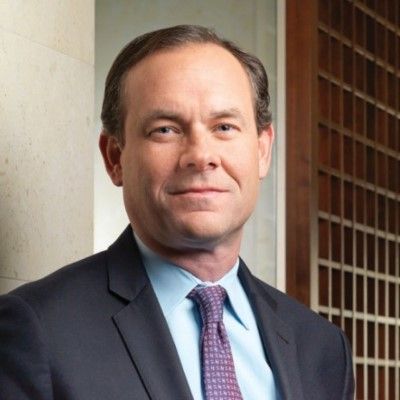 Nearly three years ago, he confronted now Envestnet CEO Bill Crager onstage at a Tiburon CEO Summit conference, then had a longer discussion in the hallway outside with then-CEO Jud Bergman. See: Envestnet shares nosedive before regaining some ground after Bill Crager lays out bold new 'post-COVID' vision and tosses one 'curveball'
The subject was whether firms should sell data after a Forbes article lumped the Chicago-based outsourcer in with data sellers like American Express and MasterCard.
Udeshi says he's since smoothed the waters with Envestnet but is still passionate about the ethics of client data collection.
"Our relationship with Envestnet is good," he says. "We are a good partner with [Envestnet subsidiary] Tamarac. Their audience is fantastic. I would say it was a value clarification.
"Make no mistake, after that, I went home and had a heart-to-heart with Praveen, and we crafted a zero-tolerance policy on client data sales."
He also said companies were interested in purchasing HiddenLevers, but sought to sell data. "There were different bids that we won't get into...even in the purchase, we were clear that we are a steward of the data."
Clarke says his firm is on board with that ardent stand not to sell data. "We won't sell our data. We view that the advisors own the data."
Winning business
Clarke has been impressed that HiddenLevers has captured the attention of giant firms like Ron Carson of Carson Group and Focus Financial. See: HiddenLevers' Raj Udeshi takes victory lap after nabbing Focus Financial account: 'We dropped a bomb in BlackRock's backyard;' But it's just a battle not the war, analysts say
"We're hearing so many stories from advisors like Ron Carson. He has leveraged HiddenLevers to win business."
It was previously revealed that Carson was so impressed with Udeshi that he took tips from him on how to dress. See: Oisin's Bits: Eric Clarke pairs up with Raj Udeshi's HiddenLevers
Focus Financial is one of his firm's top clients, and Udeshi says that Orion's partnership with Focus also helped foster the decision to partner with Orion.
In January, Orion and Focus crafted a joint-venture that adds cash and credit solutions and related services developed by Focus Client Solutions (FCS) to Orion's comprehensive WealthTech platform.
"We need to add an enterprise sales apparatus. Having Orion guide us through all of that would be a Godsend," Udeshi says.
Clarke says his company will spend money to help expand HiddenLever's list of clients to include enterprise deals.
Competitive advantages
For Orion, this deal meshes with its growth curve. Orion's last deal was the purchase of Advizr in 2019. See: Eric Clarke pays about $50 million for 'monopoly piece' Advizr as Orion sheds some of its 'API utopia' image to shred mega-competitors
Orion and HiddenLevers have worked together since the beginning, Clarke says. "We've worked together integrating technology for over a decade. We've been long admirers of what Raj and Praveen have built."
It will likely take a year for the two firms to fully integrate, Clarke says.
"We look at every security in the portfolio and can stress test it across 100 scenarios. How will the vaccine roll-out go and if it goes well, what will that mean? You can look into many scenarios," Udeshi says.
He is convinced his firm's risk evaluation is more comprehensive than competitors -- drawing a distinction with Riskalyze without calling it out by name.
"We see many players on risk tolerance have focused on just figuring out the simple risk number. We're taking a more nuanced role. We look at every security in a portfolio and stress test it across 100 scenarios."
Clarke agrees that HiddenLevers has advantages over the competition in the risk field.
"Nobody creates a better investor experience than the team at HiddenLevers," he says.
Orion and Riskalyze, however, will collaborate apace, says the Auburn, Calif.-based CEO of the latter firm, Aaron Klein.
"The Riskalyze/Orion partnership does not change. Nor does the fact that Eric Clarke and I have been friends for over eight years."
Jumping ahead
The tools are also impressive to investors, Clarke says.
"Clients don't think about risk in a portfolio. They think about things in terms of stories. The client is thinking we're in the midst of a pandemic. What if this happens again. They can use this technology tool."
While the tool is aimed at advisors, Clarke is impressed that end investors can tap into the readouts as well.
The advisors who run their own portfolios will have the opportunity to purchase the product at a discounted rate, Clarke says. A TAMP, can get limited capabilities at no additional charges.
"The TAMP can analyze TAMP strategies, but if you want to put in your own investment strategy, then you pay extra," Ghanta says.
Udeshi says working with Orion will help his firm jump ahead.
"We built three platforms in 11 years. As we sensed the pain points, we wondered how far could we get on our own. We wanted to see how far we could get, but from here, we needed help --and ropes -- to climb bigger mountains."
---
Related Moves
January 7, 2022 – 11:40 PM
---
---
Mentioned in this article:
---
---
---
Pete Giza
Oisin, Well it looks like the more artillery is being dragged onto the front lines of the battlefield. My perspective it's a fight to be in the line up for next generation of custodian. What's ENV's next step? CS is necessarily distracted with the integration of TDA. That leaves a barn door of opportunity open for competition in their backyard. One mitigating factor could be the revenue CS represents to Orion and ENV. Is it large enough to make them hold back? It's certainly getting more interesting out there. With each passing month it seems, we hear of a new acquisition. The resulting tech vacuum is an opportunity entrepreneurs don't want to miss. And hopefully will spur a surge in innovation. That is if demand doesn't outstrip supply as it seems to have done in several areas including trading and research. "The times they are a changin" Pete Pete Giza | CPO/CMO | AdvisorPeak Inc
Jeff Spears
There is more art than math in these solutions. Hoping some firm cracks this code.
---