Schwab and Fidelity join other Fortune 500-size companies, sticking with CDC guidelines and declining the Texas roll-back of COVID-19 restrictions
The two retail finance giants keep restrictions on thousands of staff in Texas even as governor nixes mask mandate and opens businesses 100% in the name of business interests.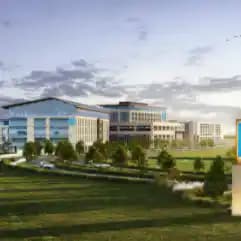 Schwab moved to Westlake for glassy, commodious digs but it'll hold off on embracing the Covid-19 all-clear from Texas.
---
---
---
Randy Bullard
Brooke, your California politics are showing. While I'm glad to know that you're a "deep believer in a slightly heavy handed approach" to government controlling your life, down here in Texas we're decidedly not big fans of ceding our rights to the government. It's a beautiful thing, living in a republic where each state can do what it wants based on the local values, in spite of journalists harrumphing about it from the coasts. Schwab and Fidelity did exactly what they were supposed to do under the Texas policy - decide for themselves. Given the falling caseloads, vaccination of at risk populations and the ability of individuals to actually be adults and decide for themselves... seems like letting companies and citizens decide for themselves again is in order. We all know our individual risks and can manage them.
Brooke Southall
Hey Randy, Thanks for speaking up for Texans and for rightfully calling out my 'California' politics. I'm not convinced it's entirely an individual liberty issue. We ban drunk driving to save people from killing themselves. But we also ban it to save the people they take with them, right?