Schwab moved to Westlake for glassy, commodious digs but it'll hold off on embracing the Covid-19 all-clear from Texas.
Brooke's Note: Asked for one word to describe my attitude on COVID-19 safety protocols, and the answer is easy: hypocritical. I am a deep believer in a slightly heavy handed approached to snuffing out the pandemic virus from America. I think we need to kill our freedoms short-term to regain our freedom long-term. Yet in reality, I don't fully live that way, and I resent people who seem, to me, to be overly cautious in giving me a wide berth outdoors. So while I get the impetus for the bravado behind Texas lifting mask mandates, it seems dumb. Covid-19 doesn't care what's fair, equitable or how much it costs. It holds all the cards and it doesn't negotiate. Human discipline is its Kryptonite -- self-imposed or government-imposed masks, distancing and tracing. Its lighter fluid is the people determined to deny its existence and insistent on powering through. The costs of losing discipline is that more people get sick and die. For people who only measure life in dollars, that is an acceptable cost. Yet that misses the bigger picture. Every day that passes with a killer virus whipping around is a day of massive lost productivity and lost living -- in everything from lost days at school to the full capacity operation of restaurants to weddings and family gatherings. The good news is that the RIA business universally seems to get it, though it'll be tested anew as we suffer gate fever as progress get made and politicians make grabs to grant us our freedoms.
Charles Schwab Corp. moved its headquarters to Texas in January, but when it comes to COVID-19 protocols, its heart is still in San Francisco.
The giant Westlake, Texas, brokerage along with competitor Fidelity Investments in Boston and RIAs with a Texas presence are keeping mask mandates in place for the foreseeable future.
"Social distancing, wearing appropriate masks, and health screening attestations will remain a critical part of our daily routine," says Schwab spokeswoman Mayura Hooper in an email.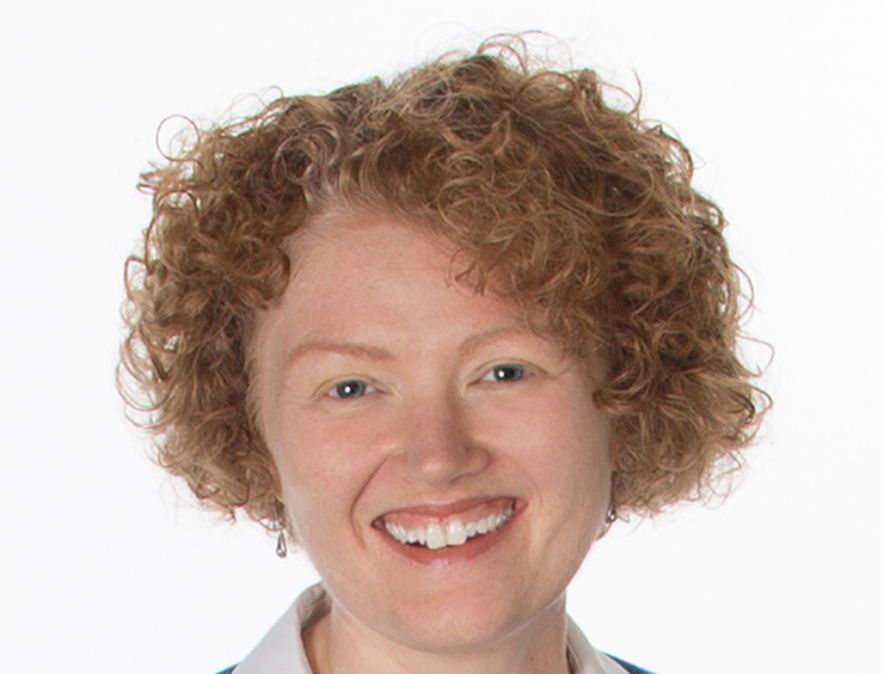 Fidelity is also still imposing COVID-19 safety measures, said company spokesman Michael Aalto. "In Texas, we are continuing to have associates in the office wear masks."
Pershing Advisor Solutions declined to comment.
The policy decisions, as outlined to RIABiz, follow Texas Gov. Greg Abbott's announcement Tuesday (Mar. 2) that he was lifting the state's mask mandate.
Abbott also allowed businesses to open at 100% capacity, and required every county and municipality to follow his lead.
"The governor did state in addition to the revised policy, companies can also have their own guidelines in place in addition as they fit," Aalto noted.
Even so, Abbott drew sharp rebukes from the White House, other local elected officials, and the federal Centers for Disease Control (CDC).
"I think we at the CDC have been very clear that now is not the time to release all restrictions," said Director Dr. Rochelle P. Walensky in a briefing the next day.
California dreamin'
Chairman Charles "Chuck" Schwab groused for years about high taxes and California's regulatory red tape before finally pulling the plug on San Francisco, where he first set up his discount brokerage in 1971. See: Schwab's headquarters shift to Texas amid TD Ameritrade merger seems to please nobody -- outside the Dallas Chamber of Commerce--Omaha feels especially omitted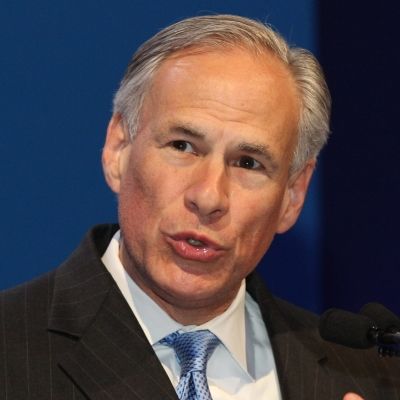 Texas's business-friendly political environment and lower costs -- namely zero state income taxes -- lured the Republican mega-donor to move the company headquarters to Westlake, an upscale Fort Worth suburb and growing high-tech hub. See: Charles Schwab, a true American oligarch, shows no signs of slowing at 82, throwing his substantial fortune behind Donald Trump, hard-right politics and his continuing financial services revolution
Schwab cut the ribbon, Jan. 1, on its high-end "McCorporate" campus only to see Texas engulfed a month later by a three-day storm that left four million people were without power, 15 million without running water and at least 21 people dead.
Hundreds of thousands of residents in Schwab's new hometown of Dallas-Fort Worth were without power as record low temperatures bore down on the region, causing the power grid to all but collapse.
"A lot of businesses and enterprises and people are attracted to Texas for the low-cost, no income tax environment. But on the flip side, you get what you pay for," Steven Pedigo, a University of Texas at Austin economic and urban development professor, told The Washington Post.
Texas flip-flop
Abbott's sudden flip-flop on masks and other CDC guidelines caught Schwab, other financial services firms and most businesses by surprise. Abbott never discussed the move with three out of four of his own health advisors.
While Abbott created a quandary, for now, Schwab said it is sticking with San Francisco-style strict COVID-19 guidelines. They require masks and social distancing in businesses and public transportation or anytime people are within six feet of each other, except when eating.
"At this time, nothing is changing; Schwab guidelines and expectations for corporate offices and our branches remain in effect," said Hooper.
Nearly one year after COVID-19 lockdowns began, 95% of Schwab's 32,000-person workforce is still working from home.
Some branches are fully open to clients, but many are available by appointment only, Hooper added. "We are taking a measured approach that keeps our employees, clients and communities safe."
Currently, about 90% of Fidelity's staff works from home. Fidelity has 6,000 employees in Texas, and the company's 16 investor centers in Texas have remained open during the pandemic, Aalto says.
Moderate approach
Many RIAs appear to be erring on the side of client safety and ignoring Abbott's new mask mandate.
Jean Keener, principal of Keener Financial Planning, whose firm opened a new office in Keller, Texas, last September, says all of the meetings will remain remote through March.
"We plan to allow clients to start making the choice about in-person or virtual beginning in April if the case numbers haven't started to increase again," she says.
But she envisions masks will be required for the immediate future at her office.
"We do still plan to require masks for the next couple of months and will be continually evaluating when it feels safe for our team and clients to remove masks," she said.
Texas residents appear to be divided on the topic, but Keener says her clients are supportive of her firm keeping its mask mandate in place.
"Clients we've visited with this week have been very supportive of continuing a mask policy, even though it will no longer be mandated by the state. In addition, we're investing in air purifiers for our meeting rooms to further reduce the risk of in-person meetings."
The majority of her staff is still at home but "We're looking forward to using our new office more," she said.
Restoring livelihoods
Abbott and other state officials were unmasked when he declared his new policy at a Mexican Restaurant in Lubbock. Ironically, Latinos and African Americans are disproportionately affected by the virus's more adverse health effects.
"Make no mistake, COVID-19 has not disappeared," Abbott acknowledged. But he added that people's financial health now supersedes human health as the overriding factor.
"We must now do more to restore livelihoods and normalcy for Texans by opening Texas 100%."
Yet, many large retail companies are sticking with CDC guidelines.
Hyatt Hotels Corp, Target Corp., Starbucks Corp. and CVS Health Corp. are among the major corporations that are keeping mask requirements, according to The Wall Street Journal.
Other companies, such as gym operator Life Time Inc., Albertsons Cos. and a number of restaurants plan to drop mask requirements and return to normal capacity, The Journal reported
In Washington, Dr. Anthony Fauci, director of the National Institute of Allergy and Infectious Diseases, called lifting COVID-19 restrictions premature, according to this CNN.
"It just is inexplicable why you would want to pull back now," he said.
In Texas the number of active COVID-19 cases is the lowest since November—meaning more Texans are recovering from COVID-19 than contracting it," according to Abbott's statement.
But more virulent strains are emerging across the country and health officials are warning of another potential spike.
---
---
---
Randy Bullard
Brooke, your California politics are showing. While I'm glad to know that you're a "deep believer in a slightly heavy handed approach" to government controlling your life, down here in Texas we're decidedly not big fans of ceding our rights to the government. It's a beautiful thing, living in a republic where each state can do what it wants based on the local values, in spite of journalists harrumphing about it from the coasts. Schwab and Fidelity did exactly what they were supposed to do under the Texas policy - decide for themselves. Given the falling caseloads, vaccination of at risk populations and the ability of individuals to actually be adults and decide for themselves... seems like letting companies and citizens decide for themselves again is in order. We all know our individual risks and can manage them.
Brooke Southall
Hey Randy, Thanks for speaking up for Texans and for rightfully calling out my 'California' politics. I'm not convinced it's entirely an individual liberty issue. We ban drunk driving to save people from killing themselves. But we also ban it to save the people they take with them, right?
---