Derek Bruton: Having achieved my top priorities ... the time is right for me to step back to pursue other professional endeavors.
Brooke's Note: Derek Bruton has been with about half dozen companies since I first met him in San Francisco in about 2001. At the time, he was head of Merrill Lynch's semi-secret RIA custody unit that later disbanded. He's been at companies with every kind of culture but I wonder if this latest gig was one culture too many -- a Keith Gregg startup, acquired by a British firm, then swallowed by a SPAC headed by an old IBD rival. That said, Bruton is about as self-possessed as they come, hence he's more of a corporate culture setter than taker. Expect somebody to parachute him into another turnaround or startup situation that can use some competent self-assurance and RIA experience -- right around July we hear. See: Merrill Lynch retreats from stealth RIA custody business just as major rival Wells Fargo runs for daylight in a bid to keep breakaway advisor assets.
Derek Bruton departs today (Mar. 30) as Kingswood US CEO, one year after the British roll-up installed him, and three months after former rival Larry Roth crashed onto his scene via a special purpose acquisition company (SPAC).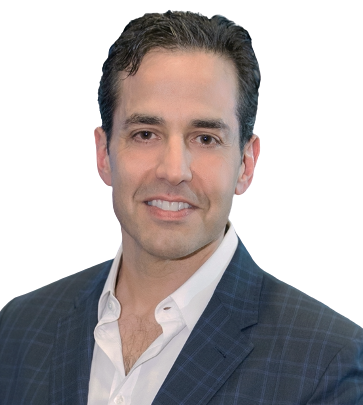 He wanted to continue on, but was grateful he stayed as long as he did, according to Kingswood US President Michael Nessim.
"We understand and respect [Bruton]'s decision to transition onto new professional pursuits, given all that he has achieved for our firm over the past year. We wish him all the best in his future endeavors," Nessim said.
The San Diego executive made his name at LPL between 2007 and 2014 helping to grow its revenues by more than $1 billion.
He was tapped in May last year to lead the U.S. arm of Kingswood Holdings, a London-based international wealth management group, shortly after it purchased majority stakes in RIA Chalice Wealth Advisors and IBD Chalice Capital Partners. He was president of both at the time. See: Derek Bruton rides again as CEO of Chalice Wealth Partners IBD and RIA, after Kingswood acquisition splits units from the services outsourcer
In that role, Bruton said, he achieved his top priorities. That includes spearheading a successful sale and transition of Chalice Wealth Partners' RIA and broker-dealer to Kingswood, then laying the foundation to drive future growth.
"The time is right for me to step back to pursue other professional endeavors," he says, via email.
Making a mark
Last year Kingswood Holdings brought on Roth to head Kingswood Acquisition Corp., a SPAC sponsored by the major shareholders in British wealth management firm Kingswood Group, a sister company to Kingswood US.
In November, it announced that it successfully raised $115 million in an initial public offering to fund the acquisition group.
Kingswood entered the US market in 2019 to roll-up firms. See: With fresh eyes or false expectations, Kingswood Holdings sets sights on US advisors by buying the small, forgotten IBDs that hold their assets
The company declined to discuss Bruton's potential successor, although it confirmed Bruton will stay on as a strategic advisor until the end of June.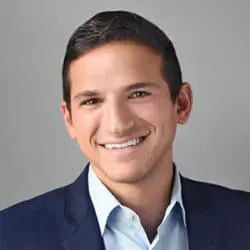 When this story was first published, neither the British firm nor Bruton would say whether the exit connects back to Kingswood Holdings launch of the SPAC, under former Cetera CEO Roth.
That said, a Kingswood spokesman now asserts that "organizational changes that have happened at Kingswood US are not related in any way to Kingswood Acquisition Corp. and have no bearing on [the SPAC's] strategy and leadership."
Bruton "has never been involved with the SPAC in any way," adds the company spokesman.
Kingswood defines its strategy like other roll-ups but with an IBD tilt -- namely aggregating cash-thirsty IBD reps and IBD executives, bringing them under its brand and upgrading their software to British standards. See: With fresh eyes or false expectations, Kingswood Holdings sets sights on US advisors by buying the small, forgotten IBDs that hold their assets.
He joined Keith Gregg's San Diego start-up outsourcer and IBD, Chalice Wealth Partners in May 2018.
Before that, he made his mark in increasingly senior positions at Charles Schwab & Co., Merrill Lynch, TD Ameritrade and LPL.. See: What is the story with Derek Bruton's sudden LPL departure?
Next act
Kingswood US bought Chalice's IBD and RIA, with Bruton's contract, in January 2020 -- a deal Louis Diamond, principal of New York-based Diamond Consulting described as an 'acqui-hire'. See: Derek Bruton rides again.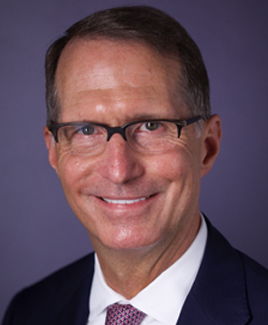 Initially installed as CEO of the Chalice IBD and RIA once it spun off from its parent, Bruton then became CEO of the Kingswood US arm, replacing Najib Canaan.
Though Bruton declines to specify his next gig, he is clear on his personal niche.
"I can build businesses, turn around performance, and manage organizations through dynamic change and transformation," Bruton writes on LinkedIn.
"I have a solid reputation as a leader who hires talented individuals, and then engages and mobilizes these professionals by harnessing a shared mission and a passion for excellence," he adds.
Bruton has also recently launched a podcast, Can you "Hold My Attention" -- a title sure to get its guests to do their pre-interview homework.
He has already interviewed a number of notable financial industry figures, including this publication's Brooke Southall, Eric Clarke, CEO of Orion Advisor Services and Nobel Laureate for Economic Sciences, William F. Sharpe.
---
Kingswood Group is split into three "core" divisions, UK Wealth and Investment Management, which manages and administers $3.9 billion; UK institutional, which manages $1 billion of fixed-income investments; and Kingswood US, which manages $1.1 billion.
Its US arm serves 180 advisors, has a staff of 15, and posts $30 million in top-line revenues, according to WealthManagement.com. It also includes an investment banking service, Kingswood Capital Markets.
---
---
Related Moves
January 21, 2020 – 7:52 PM
---
January 6, 2022 – 6:21 PM
---
---
---
Jeff Spears
March 30, 2021 — 10:18 PM
We need to identify new senior management talent. Unfortunately we utilize our old playbook and Rolodex I guilty of this too and hope to create a new approach.