Milton Berlinski: Reverence and GTCR are 'not tourists in this space.'
Brooke's Note: Reverence Capital keeps submitting the high bids for former spin-offs of companies low on their luck in areas of wealth management. In 2021, it led a group paying more than $2 billion for Wells Fargo Asset Management, a $600-billion mostly actively managed group of assets -- a line of business known for fee compression and asset outflows. For its money, it doesn't get the brand -- Wells Fargo (possibly a good thing). But it goes in with eyes wide open after making two deals for equally pre-obsolescent business categories -- commission annuities and commission brokers. The investments do raise an interesting question: Are these business models as antiquated as we make them out to be? Or were their managers stuck in corporate innovation-free zones where they couldn't compete, which just made new models outside of it appear more advantaged than they are?
Reverence Capital has no Humpty-Dumpty master plan to integrate major stakes in a 7,000-rep broker-dealer, an annuity maker and it's latest acquisition--Wells Fargo's staggering $603 billion fund company.
The New York-based investor believes it can just restore them to former vigor and competitive size and that will be more than enough.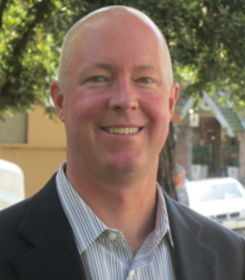 Reverence spent $2.1 billion to buy Wells Fargo Asset Management and its 450 staffers. Observers call it the largest private equity acquisition in the asset management industry in 20 years -- and say the pay-off can be large without vertical integration.
Chicago private equity firm GTCR also invested in the deal. See: With the DOL rule dead, 'the door is open' and Reverence Capital buys Advisor Group, which unites AIG's old annuity salesforce and Voya's rebranded annuity factory
Piecing together these groups into one cohesive unit could be nearly impossible, says Timothy Welsh, president and CEO of Nexus Strategy LLC.
"These are all different deals and they don't have the synergies of technology firms being crammed together by a financial backer, such as the InvestCloud deal." See: InvestCloud -- long tagged an 'Envestnet killer' -- sold at $1-billion valuation level, gets added to Tegra118, but some say, not so fast
Welsh was referring to Motive Partner's joint purchase with Clearlake Capital Group LP, last year, of an 80% stake in InvestCloud, a digital wealth and investment management software solutions platform. The firm was merged with Motive Partners' portfolio companies Finantix and Tegra118.
Nico Marais, Wells Fargo Asset Management CEO, will stay on in the role. Joe Sullivan, former chairman and CEO of Legg Mason will be chairman of the board.
More deals coming
Forget magical combinations; just decoupling the $600-billion in assets from the giant bank gives Reverence and GTCR a world of ways to revamp it, says Dennis Gallant, an analyst with Aite Group.
"In the meantime, they could make Wells Fargo Asset Management a more streamlined structure. They can improve it," he says.
"I think the pressure on fees is getting to the point where you really have to make changes. That's what Advisor Group is doing and the same thing is happening at Wells Fargo."
Milton Berllinksi, co-founder of Reverence Capital was only willing to state the obvious in an interview with Institutional Investor.
"We and GTCR are allocating significant capital to build out the technology, distribution, products, and, as necessary, do acquisitions," he said.
If Reverence and GTCR intend to hang on to the asset manager long-term, then they will need to do more deals, says Gallant.
"It's a scale game and the entire industry is still facing consolidation. They've got the base-line toe in the water. If they want more, they're in a position to have further acquisitions to scale these businesses up."
Flip in four
Berllinski also told Institutional Investor that his company is gaining experiential synergies from serial financial acquisitions.
"Over time, firms owned by private equity have done very well, particularly those private equity people who are not tourists in this space," he said. "That means people who really understand the industry as opposed to doing a one-off transaction."
Reverence and GTCR are likely just extended-stay tourists who will flip their holdings after beefing up their acquisitions, Gallant says.
"They can clean it up and, in four years, turn a profit on it. Or they're in a position to acquire other asset managers," Gallant says.
"I'm sure there is a lot of redundancy in the organization. I don't know how much Wells Fargo was really willing to put money into it. This could provide additional capital and an independent perspective and reach out to the market."
Re-brand
Reverence and GTCR noted in a release they intend to operate the Wells' asset manager on its own and will re-brand it-- -- unlike Victory Capital's purchase of USAA's asset manager. See: Victory Capital to pay $1 billion -- of mostly other people's money -- for USAA mutual funds and use of its sweet brand-- Victory who?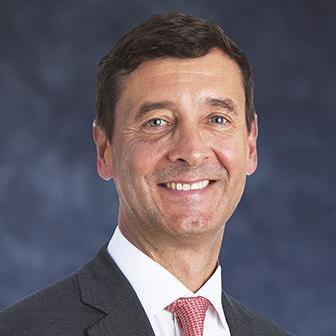 Reverence Capital Partners announced in May 2019 its purchase of Advisor Group Inc., with 7,000 financial advisors and $272 billion of client assets at the time of the purchase.
As part of that deal, Reverence gained the annuity sales distribution arm of AIG. That deal also included: FSC Securities Corp., Royal Alliance Associates, Inc., SagePoint Financial, Inc., and Woodbury Financial Services, Inc.
In June 2018 Reverence closed its acquisition of Voya Financial's annuity manufacturing unit, which it rebranded as "Venerable."
Voya began as ING U.S., the operating subsidiary of ING Group, a Dutch multinational pbanking and financial services company. It was spun off in 2013 in an initial public offering.
In April 2014, the company rebranded itself as Voya Financial.
---
Related Moves
October 1, 2019 – 1:06 AM
---
---
---