Anders Jones: We didn't ask 'what can we cherry pick from Vanguard, Kitces, Learnvest, et al., but instead… 'what does the ideal model look like.'
Facet Wealth grew four-fold in 2020 and it will likely repeat the feat in 2021, if the funding pump and fresh-minted CFP labor pool keep flowing.
The Baltimore firm combines the best ideas of Learnvest, Personal Capital and XPYN-style for planning, virtual service and subscription fees. Then, it sprinkles in some Vanguard and Schwab aspects to provide mass-customized human RIA advice.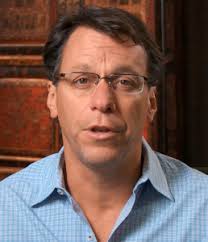 "We [can] build a generational company in the ranks of Fidelity and Schwab. We're putting tremendous resources behind our growth machine," says CEO and founder Anders Jones, from his quarantine headquarters in Palm Springs, Calif.
It may be a while before the $502-million AUM RIA challenges the $5-trillion-plus superpowers of discount financial advice in Boston and Dallas, but Jones' company's growth rate is real.
Facet tallies 6,000 clients today, up from 4,000 six months ago, and they hold $3.5 billion,up from $2 billion six months ago and $400 million in April 2019.
This sum includes a 43% AUM bump and a 329% surge in the firm's discretionary client count. In October, Facet managed $350 million.
Numbers skyrocket
The start-up levies an average fee of $2,400 -- a 20% increase that takes its annual revenues North of an estimated $14.4 million* -- an increase of 80%, or $6.4 million in six months. It does not charge an additional fee for managing assets.
Jones also expects Facet to quadruple in size to 24,000 clients by year-end 2021.
"Our business quadrupled in 2020, and is on track to do close to that again in 2021," says Jones, a Stanford and Wharton alum., via email.
If successful, the firm's yearly revenues should rocket to at least $57.6 million, a four-fold increase on today's estimated figure, and 620% greater than the $8 million in estimated annual revenues calculated last October. See: RIAs see big revenue windfall as planning fees soar 50% and separately billed plans jump 70%-plus.
Heavy burn
Chip Roame, managing partner of Tiburon Strategic Advisors and a Facet board member, is a believer in the firm. See: Facet Wealth fast-forwards five years in last five months and gets a 'next-Schwab' nod and fresh $25 million from (owner) Warburg.
Facet Growth (Six Months)
Assets under management: $502 million, up from $350 million
Discretionary client count: 2,500, up from 586
Overall client count: 6,000, up from 4,000
Estimated revenues: $14.4 million, up from $8 million
High-net-worth client count: 144, up from 30.
Mass affluent client count: 2,373, up from 556
Venture Capital funds raised: $62 million over three rounds
"In five years, my guess is that Facet may serve 100,000 to 200,000 ... [as] a large standalone public company on the way to becoming the next Schwab," he told RIABiz in October.
Facet's reliance on certified financial planners (CFPs) to give advice causes capital to burn like dry sticks, but that blaze is set to be better contained in 2021.
"[This] is the year when we'll start to realize significant efficiency in the planner capacity that we've invested in in the last couple of years, so I anticipate that those numbers will hold pretty close to what we're projecting," he says.
To date, Facet has raised $62 million over three funding rounds. New York private equity giant Warburg Pincus is its largest backer, having led its Series A and Series B raises.
Facet first raised capital in May 2017 and, again, in Sept. 2018. In Sept. 2020, it raised $25 million in Series B funding.
To sustain its present growth rate, it will also likely seek a C round by the end of this year.
"We've got plenty of runway but will likely raise more to invest further in growth in the back half of this year ... 2020 was a bigger year than anyone was expecting, so we're pacing ahead of plan," Jones explains.
Something borrowed...
Jones says his firm is no knock-off, although Facet's business borrows from Charles Schwab & Co., Personal Capital, Learnvest and strategies advocated by top industry commentator Michael Kitces.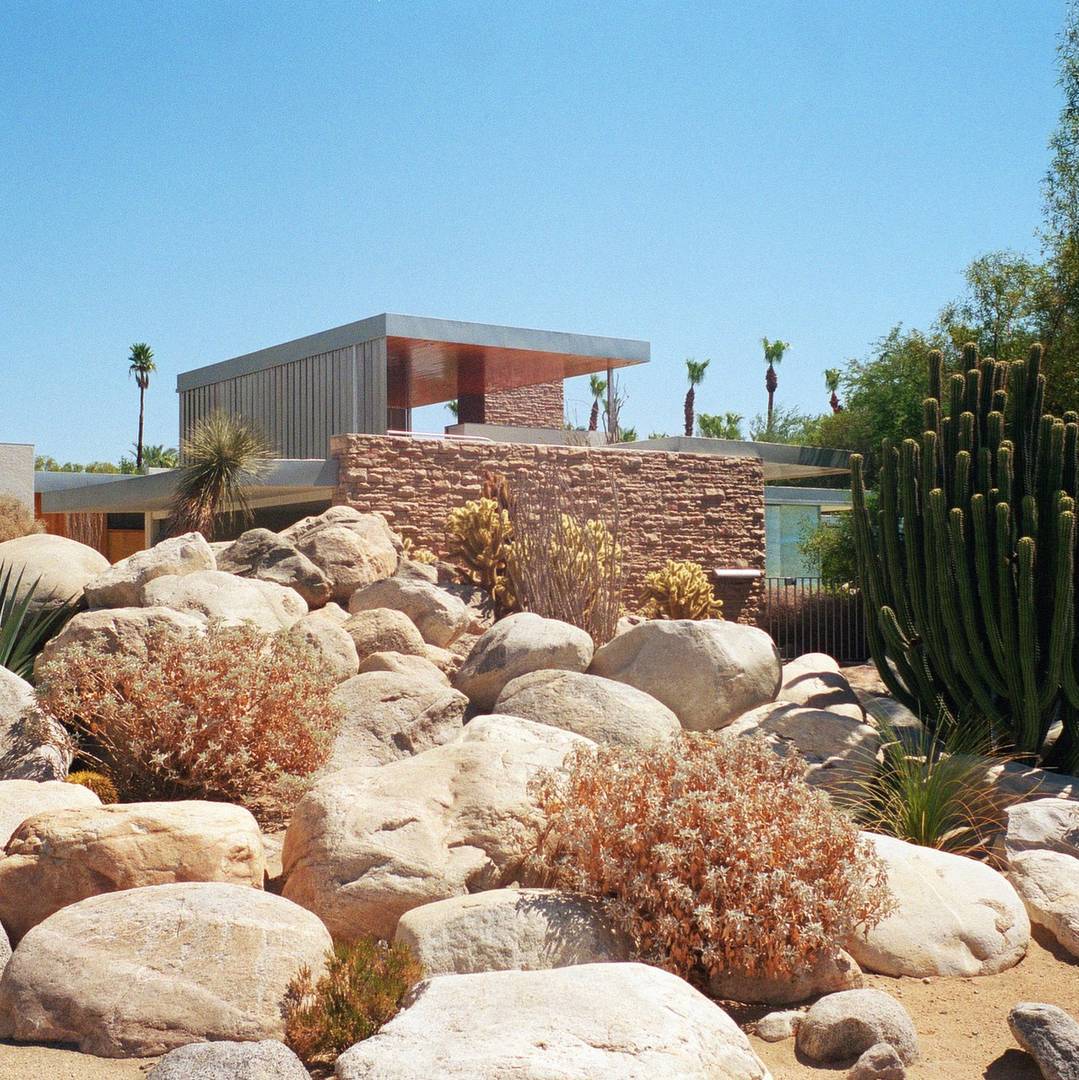 "We didn't ask 'what can we cherry pick from Vanguard, Kitces, Learnvest, et al,' but instead… 'what does the ideal model look like,'" Jones explains.
Indeed, Facet pioneered the idea of putting its planners in home offices years before COVID-19 forced firms to adopt to remote working.
Facet has always operated remotely, aside from a small Baltimore headquarters, and its own response to the pandemic has been to close its only physical office permanently.
The company also employed a subscription-fee business model since its 2016 inception -- an approach long lauded by Kitces, who co-founded the Bozeman, Mont.-based XY Planning Network.
It has enacted a novel means to address its constant need for more CFPs, too, even as competition for their services heats up.
It now hires planners fresh out of the exam hall, apportioning them its smallest clients so they can learn on the job.
"It means we will be able to hire from a broader pool of candidates," Jones explains.
He denies the shift to earlier career CFPs dovetails with the lower salaries they command.
Facet also hires experience where it can.
In March 2019, for instance, it poached Tyler Craig from Vanguard Personal Advisor Services, where Craig built out and managed a team of more than 100 CFPs. See: Facet Wealth gets Vanguard's RIA man in Arizona with hopes he can replicate the fund firm's success.
Craig left Facet a year later. Glenn Stroud, former director of planning services for BB&T replaced Craig as head of planning.
Conflict free
To further boost revenues, Facet is bringing more high-end services in-house, like tax and estate planning.
Facet by the numbers
Headcount: 240, with 100 more expected by year end
Planning headcount: 80, with 120 expected by year end
Retail planning capacity: 30,000 clients, including capacity added by additional expected hires
Percentage of clients using Facet as investment manager: 50%
High-net-worth average balance: $1.4 million
Mass affluent average balance: $123,000
Minimum, average, and maximum fees: $600, $2,000, $15,000
"Rather than advise a client on a plan, manage their money, and send them off to third-party professionals to do the bulk of the heavy lifting, the best financial services company of the future will be a one-stop-shop and help clients act on the planning recommendations," Jones explains
"[It's a] big idea and a logical service extension … expect to see a lot more from us," he adds.
Yet, Jones knows the grand vision of a one-stop is redolent of a thousand similar strategies outlined by the wirehouses.
That said, Facet levies no AUM fees, which inures it from the conflict between high-touch service and high-volume asset gathering that besets industry giants, he says.
"What Schwab does isn't planning, and even the high-end RIAs are missing the mark. It all boils down to enabling what they want, which is to gather your assets," he argues.
"None of them are truly advocating for the consumer, combining an expert human, unconflicted advice and actual implementation of the plan."
Budget shopping
To ensure it can keep up with its hefty growth rate, Facet has also embarked on a still ongoing hiring spree.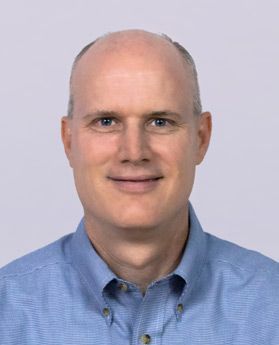 Today, the company employs 240 staff, up 37% in the last six months, and it intends to add 100 new employees by the end of the year, including planners, client services staff, software engineers and sales people, according to the firm.
Facet's planning headcount has already shot up 48% to 80 in just six months, with 40 additional planners expected to come on board by the year's end -- a hiring run that could explain the firm's need to broaden its pool of prospective candidates.
Jones dismisses the idea that it could get harder to hire planners now that giants like Vanguard, Schwab and Fidelity allow their employees to work from home.
"We haven't seen a slowdown at all, and it's really no comparison from a job standpoint," he says.
"[Schwab et al.] basically hire folks who studied for three years to get their CFP, and then have them answering an 800 number, limiting them to asset allocation and maybe some retirement planning ... [often with] sales targets on their heads as well," he explains.
"Our CFPs build relationships; what they got in this industry to do."
A happy accident
Facet is catching bigger fish, too -- without buying a bigger rod and reel as it gets better at its craft.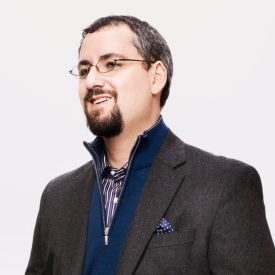 "We haven't changed out target client, we're just doing more … [clients then] find value in additional services, so they pay us more," says Jones.
In the last six months, Facet's high-net-worth client count soared 380% to 144 investors, who deposited $209 million in assets with the firm.
Its mass-affluent client count rose 326% to 2,373, with $293 million invested through the company.
The company's high-net-worth account average stands at $1.4 million, down from $1.5 million in October 2020.
Facet jacked up prices for big-balance accounts after adding services like tax planning and estate planning, which increase overhead.
In April 2019, the company's average clients paid $1,600 in fees annually. Overall fees ranged from $480 to $5,000 annually. By October, it charged a minimum of $600, to a maximum of $6,000, with a $2,000 average client outlay annually.
Today, it continues to charge a $600 minimum, but its top rate has soared to $15,000, and its average to $2,400, according to the firm.
Facet's lowest cost plan includes over-the-phone advice from a CFP about where to put assets, what to save and how to cut back expenses to meet longer term targets.
Its costliest plan includes extras like small business advice and charity, tax and estate planning.
Direct-to-retail
Its current business model burns far less capital than the one it launched 2016, which bought lower-end books of business from RIAs in pruning mode. See: Facet Wealth appoints Mark Tibergien's 'reverse mentor,' Kayla Kennelly, to woo cast-off RIA clients, a boon to a mass affluent strategy that's failed more than once.
Facet now invests those dollars on its direct-to-retail service.
"That's paid off," says Jones. "We've seen organic demand significantly increase over the last year, and our growth continues to accelerate." See: A 31 year-old CEO raises $33 million for very RIA venture -- buying too-small RIA accounts, then serving them on a Merrill Edge-type platform in Baltimore.
In May last year, the company rolled out a workplace service to fill a niche selling planning services to employers with large staffs
Facet also continues to press hard for market-share among clients with negative net worth but high income -- a market Kitces has long lauded as a lucrative green field for financial planners.
Falling balances
The only publicly available figure to significantly fall at Facet in the past six months is the average balance held by clients opting to use the company as their investment manager, as well as their planning vendor.
In 2018, Facet's average mass-affluent account balance stood at $72,000. By October 2020, this figure soared to $170,000, but today it stands at $123,000, according to its ADV.
Although Facet intends to hire broadly across its business, employing CFPs eats up the vast majority of its estimated revenues.
In April 2019, compensating planners accounted for about 83% of Facet's estimated revenues, a figure which fell to 44% by October 2020, assuming an initial $66,125 annual salary for US-based CFPs.
Today, despite employing 26 extra planning staff, the firm's outlay on CFPs has fallen further to 37%.
That said, the addition, barring future growth, of 40 new CFPs will likely bump the firm's planning outlay back up to 55%.
Even if Jones succeeds in quadrupling his firm's client count, he does not anticipate stretching the company's finances by adding new planners, given each is expected to serve a maximum of 250 clients.
With an expected 120 planners by year end, Facet will have the capacity to sell planning services to 30,000 retail customers, according to the firm's figures.
---
* The estimate of Facet's revenues derives from tallying its average fees against its client count at various stages of the company's growth.
---
---
---
Jeff Spears
March 26, 2021 — 12:56 PM
The CFP designation seems to be the growth engine of the Advisory industry. My question is will a CFP's recommendations come under the same scrutiny that registered reps did? Without a formalized regulator I remain concerned.
---