Robinhood CEO Vladimir Tenev was called onto the carpet by Congress at a hearing into the GameStop frenzy.
Brooke's Note: You could build a pretty damning case that Robinhood does the opposite of what its name suggests. Its average client is poor -- at least as investors go, with accounts that average around $5,000. It uses a combination of Wall Street's most devious trick--collecting unseen revenues and making it hard if not impossible to understand just how it works-- and worse Silicon Valley's dirtiest trick -- gamification. That's just another word for sending cues to young minds designed to produce a cocktail of cortisol, endorphins and testosterone that encourages them to damn torpedoes and place trades. Then it deceptively positions itself on the side of the Little Guy in its marketing. But that's all such a half-empty, judgemental way of seeing things, right? Getting people to invest in American companies -- especially young skittish ones -- is a tall order. But Robinhood is succeeding, even if it's using some sugar to make the medicine go down. It's a valuable start. And there's another aspect here. Yes, investing should be done responsibly. But most people I know find it exciting, too. In a dark year, Robinhood supplied some fun, and in America you get paid billions of dollars for that if you make it happen for millions of people.
Robinhood traders are expected to buy Robinhood shares like crazy -- possibly this week -- after the long-promised filing, today (Mar 23), of its initial public offering (IPO).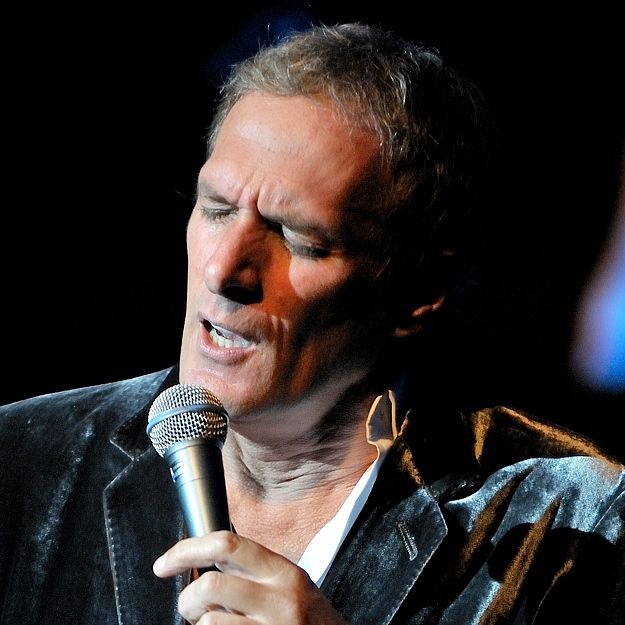 The Menlo Park, Calif., firm filed confidentially with the Securities and Exchange Commission (SEC), but Bloomberg quickly caught wind and Robinhood followed with a spare blog post. Neither offered financial information or IPO dates.
The S-1 confidentiality is by design and has been used by companies like Uber, Lyft and Palantir.
"Competitors like Charles Schwab and E-trade may have to wait a few months longer to see some key financial details, and Robinhood employees will also have to wait to find out how much the company's executives are getting paid," University of Florida professor Jay Ritter, told Quartz.
The deal is being brokered by Goldman Sachs despite a regulatory cloud hanging over the online trading platform for its handling of the GameStop (GME) trading frenzy.
The timing is excellent as evidenced by SoFi, eToro, Coinbase, Wise, and the plans of many others, says Lex Sokolin, global co-head for financial technology at New York-based ConsenSys.
"We are at the valuation top of multiple markets: private tech fundraising, the SPAC public market, the crypto asset market, and the fintech IPO market.
"This is a result of the macro forces at play, from the constant increase in the money supply of the US dollar, to the lack of interest bearing fixed income instruments, to a COVID digital first year, to a generation raised on a stock market that always goes up," he says, via email.
In any event, senior debt holders can convert their debentures to equity at a 30% rake-off to the offering price, an implied valuation of $30 billion, whichever is lower, according to The Financial Times.
Robinhood was most recently (January) valued at $11.87 billion and it has raised about $5.6 billion in total.
The IPO is likely by the end of March, writes Morningstar. Robinhood has selected Nasdaq to list its shares, according to CNN Business.
Covering debt
The filing came as Robinhood raised $3.4 billion in convertible debt from its existing investors to shore up frailties exposed by the hyper-trading of GameStop and other stocks seized on by Robinhood users. See: Robinhood allegedly implied a fiduciary duty to novice investors in the marketing of its 'game-like' trading app, even though it's a FINRA-regulated broker-dealer, new class action charges
That round consisted of $2.4 billion from a consortium led by Ribbit Capital and $1 billion from current investors, who had ponied up funds the previous week.
Ribbit has already moved on to backing the seed startup of a potential new competitor -- WalMart. See: Walmart gets fintech jump on Amazon but headwinds imperil pricey launch of new venture, even with Robinhood VC backer and top Goldman talent on board
Founded in 2013, Robinhood launched its trading platform two years later. It earned the loyalty of customers by charging zero fees to evince a Silicon Valley freebie, coupled with an anti-Wall Street vibe, like Google and Facebook.
The no-cost downloadable app lets investors trade stocks, options, exchange-traded funds and cryptocurrency without commissions or fees.
The firm also created a silky, mobile, easy-onboard software experience so that paying less actually seems to get you more.
Investors who use Robinhood are willingly drawn in by its game-like app, which has broken norms of investor behavior that has frustrated the more staid investing community.
In that sense, it's more akin to the pied piper -- not the fabled Robin Hood -- in how it attracts fresh accounts. Robinhood reported 600,000 downloads of its apps on a single day at the end of January, a rate legacy online firms have yet to match.
That said, like the search engine and social media websites in its area code, Robinhood's extraction of revenues on the backend has come under scrutiny.
Bolton bolt-on
Last year, Robinhood grossed $682 million from market-maker kickbacks, also known as payments for order flow.
It takes a cut of the spread earned by its market makers, a classic, unseen, small-print Wall Street revenue-sharing play. Its partners include Citadel Securities, Virtu Americas and G1X Execution services.
A competitor enlisted crooner Michael Bolton to sing about the evils of its business model.
Bolton who says "he knows a thing or two about breakups" appeared in a YouTube video to encourage investors to break up with the app. For real, here's one verse.
"I could hardly believe it, what I saw on Reddit today
Was hoping I could get it straight from you.
They told me 'bout order flow,
So I Googled, now I know.
I think I gotta find somebody new."
No word on whether the video was effective.
Biggest threat
Larger criticisms target its untimely outages and trade restrictions during the GameStop frenzy, which its clients claimed helped hedge funds and hindered them.
The criticism focused on pileups in virtual space when its investors dialed up call-center reps in a panic.
CEO Vladimir Tenev was called on the carpet during a Congressional hearing. Robinhood says it simply got overwhelmed by trading volume both technically and as a matter of reserve ratios.
It's trying to hire more people to keep a lid on such problems in the future. It had about 1,300 employees in 2020. See: Fidelity, Schwab, Robinhood and even (days numbered) TD Ameritrade are hiring thousands of staff -- even as Merrill Lynch hits a snag-- what's that say about free trading?
In a February filing, Robinhood offered hope that it could get past regulatory missteps. Negotiations with FINRA had reached a point of putting a dollar amount on a fine, according to The Financial Times.
Small potatoes
Robinhood is also scrambling to maintain its edge, according to NerdWallet.
"In its early stages, Robinhood stood out as one of the only brokers offering free trades. But with many big-name online brokers eliminating trading commissions and fees, Robinhood has had to find other ways to stand out," the site states in a review.
"It's one of the few brokers that gives investors the opportunity to trade cryptocurrency."
Robinhood experienced the biggest threat to its "zero" niche when Charles Schwab & Co. went to zero fees on trades and got the rest of the biggies like Fidelity and TD Ameritrade to follow suit.
The bad news for Robinhood is that its accounts are relatively small potatoes. They have an average balance of $5,000, compared with roughly $240,000 at Charles Schwab and $110,000 at TD Ameritrade.
All systems are go for the IPO, Sokolin says.
"Robinhood just had a fantastically commercial 2020, with record revenues. It's a great time for the company to hit the capital markets window."
---
Related Moves
---
January 6, 2022 – 10:33 PM
---
---
---