Frederick D. DiSanto is leading the 'white' slate challenging Blucora's board.
An $8-billion RIA in Cleveland is attempting to shake up $83 billion AUA Blucora three years after Bob Oros left and a year after former CEO John Clendening's departure.
The showdown will come at Blucora's 2021 annual meeting, April 21. Stockholders will choose between a blue slate (Blucora) and a white slate (Ancora) to fill four seats on the board of directors.
Blucora is nominating all 10 of its board members.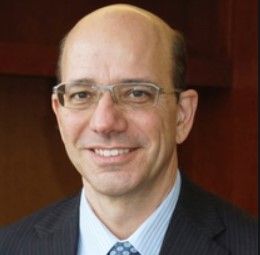 Ancora Holdings CEO Frederick D. DiSanto is leading the white slate with three allies: Cindy Schulze Flynn, chief marketing and communications officer at United Home Mortgage; Robert D. MacKinlay, the chief financial officer of Gardiner Service Company, and Kimberly Smith Spacek, a partner at Owl Creek Asset Management.
DiSanto and the three executives signed a blistering open letter Mar. 17 to Blucora's investors and more than 3,500 reps with its broker-dealer, Avantax -- formerly known as H. D. Vest.
Ancora also created a website urging investors to replace four board members.
"After years of negative returns, rash acquisitions, and chronic C-suite turnover, Blucora stockholders deserve a boardroom audit," the letter states.
The missive was in response to a similar Mar. 15 letter to shareholders from Blucora's leadership team, headed by Chairman Georganne Proctor and CEO Christopher Walters.
"Our efforts are succeeding, even as the pandemic has presented challenges to our transformational efforts," the letter stated.
Whether DiSanto's vision for the company's future is better than existing team is open to question, but he's claim C-Suite turnover has been high is spot on.
Revolving door
Clendening, a former executive Vice President at Schwab, was CEO at Blucora until January 2020. He left after the board became dissatisfied with his performance.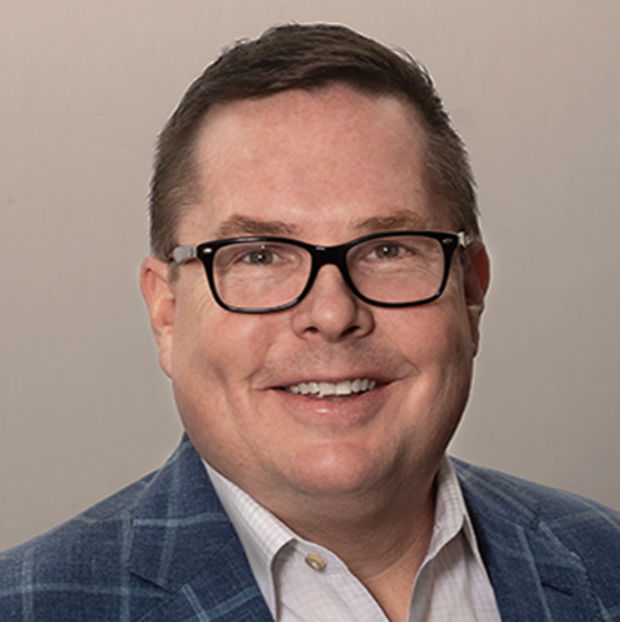 Bob Oros, CEO at H. D. Vest, left in 2018 and went on the following year to become CEO of Hightower Advisors. See: John Clendening tells analyst who asks about Bob Oros's H.D. Vest departure: 'You can read into that whatever you want to.'
Chris Walters, the longest running board member (since 2014), replaced Clendening, "despite the fact that he has no prior experience in the wealth management or tax advisory sectors," the Ancora letter charges.
Blucora (BCOR), which trades on the NASDAQ, has be problematic because of its complex nature. It's billed as a tax-advice super force (TaxAct) and wealth manager with both robo and human advisories (Advantax).
It took the tax-planning-oriented IBD reps of H.D. Vest, purchased in 2015, and combined them with 1990s era Infospace, a tax planning software firm for accountants. From there, it did roll-ups of advisory and software firms.
DiSanto says the company's structure is precisely the problem.
The Ancora letter accuses the board of "doubling down on a failed, six-year-old strategy that is predicated upon achieving what we view as non-existent synergies between Avantax and TaxAct." See: Dissecting Blucora's giant act of financial engineering -- adding a broker-dealer to a software roll-up
Advisor exodus
Ancora dangles the possibility that the dream can still be realized, at least as far as Avantax is concerned.
"Avantax can become a gem of the wealth management industry and a growing, thriving business if its advisors finally receive the respect, support, and treatment they deserve," the letter states.
"We are writing to you today to emphasize that our slate understands advisors such as you have suffered for far too long due to Blucora's missteps and poor decisions," the letter continues.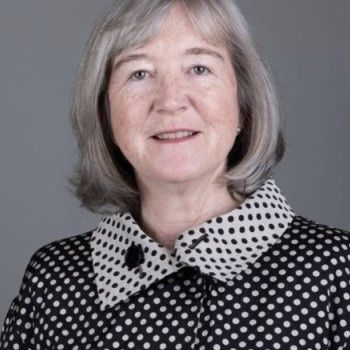 "Throughout this past winter, Ancora tried to privately engage with Blucora to address many of these alarming issues and offer solutions to help stem the tide of advisor attrition.

"Ancora's overtures were met with dismissiveness and resistance despite Blucora's record of value destruction and the recent exodus of advisors," Ancora's letter states.
More than 100 advisors left in the past year because of the imposition of ill-considered fees. They include Reason Financial Group, with $200 million in assets, Schexnayder Wealth Advisors, with $190 million in assets, West Texas WealthCare, with $175 million in assets, and Oestriecher Financial Management Services, with $100 million in assets.
Its wealth management business had more than 3,750 advisors and $83 billion in total client assets as of the end of 2020.
Raising fees
The Ancora challengers criticized the company for raising fees on advisors and retaining an uncompetitive pricing model after doubling the company's corporate costs by approximately $54 million in aggregate over a two-year period.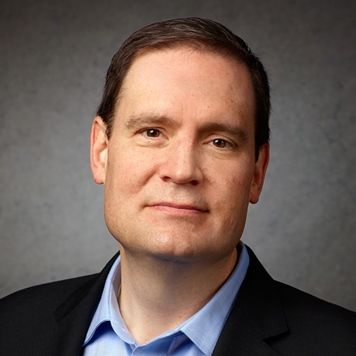 "We suspect far too much of this capital went to executive compensation, Board fees and corporate expenses rather than value-add support for individuals like you," the letter states.
The company earmarked an estimated $8 million for Walter's compensation in 2020 during the pandemic and $2 million on director compensation, despite "insufficient experience in the wealth management sector."
In Bucora's fourth-quarter earnings call, analyst Daniel Kurnos asked about the loss of advisors. "I know people like to focus on the attrition number... I just want to understand if we're expecting attrition through the course of the year."
The company is working to improve the experience for advisors, Walters replied.
"That said, it's normal in our business to actually have some advisor churn. And that typically is at the lowest-performing end of the spectrum.
"We expect that to continue this year. And ultimately, as we make the improvements that we're so optimistic about in terms of the advisor experience, we think the business will ultimately be in a position as we come out of the year to grow meaningfully," he said.
"And so, we actually will see some attrition, but are optimistic the actions that we're taking to bring in new folks and ultimately drive growth with the people that will remain with us will lead to a positive year."
Hard decisions
Blucora claims on its investor website that necessary steps have been taken, including replacing Clendening and appointing Marc Mehlman as the new CFO in April 2020. Blucora recruited four new independent board members in 2020.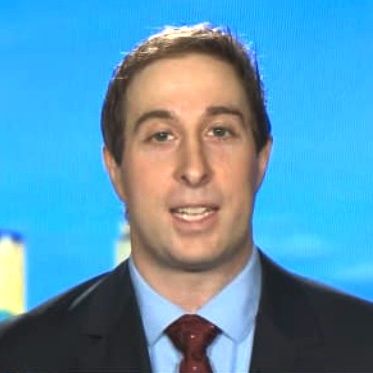 "The Board, then, did what good boards do: it moved decisively to replace management and change the company's strategy," it stated in a shareholder letter.
"In the six months ended March 12, 2021," its letter notes, "our stock has appreciated more than 73%."
The company hit a 52-week low of $8.37 in October 2020. It was trading at $16.50 as of Tuesday, with a market cap of $790 million. Ancora began buying Blucora in November 2020 and now owns 3.4% of Blucora's shares.
Ancora Holdings includes Ancora Advisors, which manages $5.7 billion, Ancora Family Wealth Advisors, which manages $1.7 billion, and Ancora Alternatives, which manages $670 million.
"The Board has shown a willingness to make hard decisions – such as significantly changing the management team and strategy – and will continue to assess the company's strategy against all alternatives, with an unrelenting focus on maximizing value for all stockholders."
The company says its 2020 results were blunted by the COVID-19 crisis, last year's extended tax season and the Fed funds rate, which hovers near zero. None were predicted and have slowed the Company's turnaround efforts.
As such, it calls "unreasonable" Ancora's demand for four board seats and the sale of TaxAct.
Whatever steps the board has taken aren't enough, Ancora counters.
Flawed plan
TaxAct has become a particular point of contention.
DiSanto says Blucora should sell the software brand. But Blucora on its website says a sale would be wrong because TaxAct is a long-term investment that can add to growth down the road.
"We believe that Ancora's simplistic plans to use proceeds from a TaxAct sale for debt reduction, stock buybacks, and acquisitions would not ultimately maximize shareholder value," the blue slate claims.
"We do not believe stockholders should accept Ancora's flawed, poorly informed plan over the considered judgment of the board regarding business configuration..."
The blue slate is also urging shareholders to reject the white slate because DiSanto's firm, a wealth manager with an RIA, is a competitor.
In its letter and Q&A to shareholders, DiSanto, denies the claim.
"Ancora offers different products to a different clientele through different marketing channels. In making this baseless accusation, Blucora is simply trying to distract stockholders from the company's boardroom blunders and poor performance," it states.
"There are no 'conflicts' or 'ulterior motives' here, and stockholders should focus on the facts rather than the company's unsubstantiated insinuations."
---
Related Moves
October 31, 2018 – 11:21 PM
---
---
---
Jeff Spears
A cohesive and knowledgeable management team is important to good advisers.