Bill Crager: I think we need to accelerate post-COVID the investment to get there faster.
Brooke's Note: Wall Street is just like you and me -- only more so. The portion of buyers and sellers of American equities who move in a herd -- occasionally at the behest of research analysts -- wants to have its cake and eat it, too. It very much wants Envestnet to become one big e-commerce website of every financial product, from trusts to loans and insurance, with hundreds of thousands of human advisors -- conveniently on somebody else's payroll--doing the selling for them. But what Wall Street doesn't want is for a grown-up company like Envestnet to make any sudden movements -- like voluntarily jacking up payroll or spending more on advertising. That's just what Envestnet plans to do. It's a big test for Bill Crager to push back on Wall Street but one he seems comfortable doing. And with companies like InvestCloud and Orion coming fast, it may actually be an easy choice.
Bill Crager asked Wall Street analysts for a one-year hall pass on meeting earnings-per-share estimates, and the stock price promptly plummeted.
The CEO of Envestnet laid out his most elaborate vision yet with the most aspirational picture of a future as the supermarket of all supermarkets to hundreds of thousands of advisors.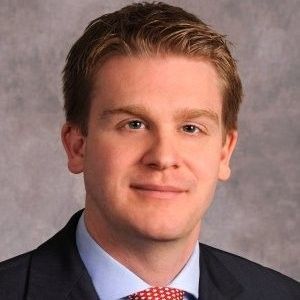 Crager's pitch was tempered by a sharp pebble in the shoe -- his Chicago firm's decision to spend $30 million more in 2021 than previously signaled -- something analysts expressed bafflement over.
"You're a public company and it seems -- I mean, with your guidance, you're obviously suggesting a pretty big step down here in terms of the near-term earnings of the company or EBITDA generation," said Alex Kramm, an analyst with UBS.
"So it seems to be almost a little bit you're seeing a lot of opportunities out there, and you're acting very much like a start-up fintech company."
Startup fintech companies spend and invest with abandon based on visions of market disruption, and investors tend not to value them based on earnings.
Pandemic punch
Investors did not like Envestnet's change to a more youthful mode of future-minded investing.
Shares tumbled more than 20% from $80.17 to $62.56 at Friday's close. They rebounded to $68 on Monday (Mar. 1), up 5.94%.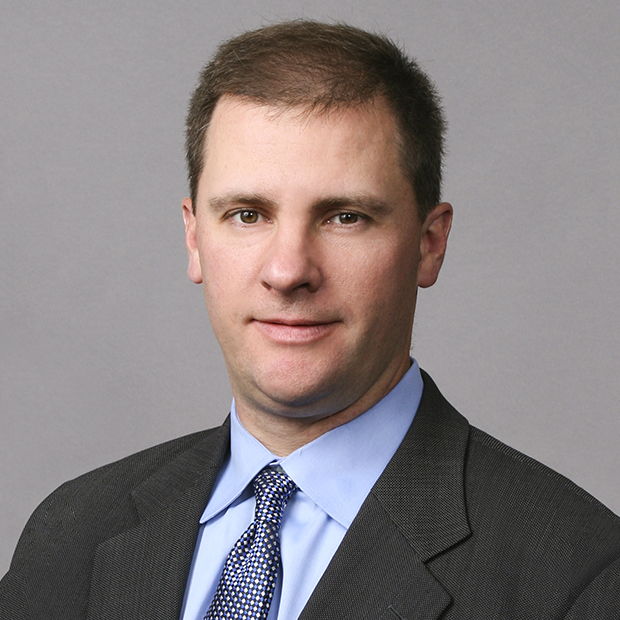 The stock has ranged from $45.53 to $92.51 over the past 52 weeks, hitting its high in August.
Based on Envestnet's prior guidance, analysts were expecting earnings of $2.33 a share on revenue of $1.13 billion.
The company guided for 2021 adjusted earnings between $1.95 and $2.08 a share on revenue between $1.1 billion and $1.12 billion.
With the extra $30 million of spending and no immediate uptick in revenues from that spending, analyst matched company guidance of $1.95 and $2.08 a share on revenue between $1.1 billion and $1.12 billion.
Envestnet's shift in approach reflects the unforeseen effects of the coronavirus pandemic, Crager said.
"I think we need to accelerate post-COVID the investment to get there faster. Why?" he said.
Crager's comments preceded his counterpart CEO at Target by a couple of days who said his firm will spend $4 billion for "several years" to complete its transition to a digital future.
The extra spending will go 66% to paying people, says Peter D'Arrigo, Envestnet's chief financial officer
"The rest is in marketing," he added on the call.
Promising results
Christopher Donat, a Piper Sandler analyst, cut his price target to $64 a share from $94, after openly questioning just how Envestnet would find its way around the Costco of finance that it is engineering.
"You're effectively going to be a supermarket that keeps adding shelf and shelf and shelf or aisle and aisle. Is it possible for the advisors to digest all the different things that you're presenting to them in a way that helps your revenue?"
Crager reassured Donat by telling him that advisors are showing an aptitude for grasping the new capabilities and inventory put at their fingertips.
"The early results we're getting from that are very promising," he said.
"I mean, firms that are beginning to utilize our data engine are growing much faster than prior. They're identifying opportunities in their books that they were unaware of, and they're able to close those pieces of business."
That said, Envestnet will need to prove that it isn't the jack-of-all-trades that succumbs to specialists that master their domain. Steve Lockshin, principal of Vanilla, an exchange of trust services, believes his firm can compete with Envestnet's own launch.
"It's big ship, little ship," he said.
"We don't have the constraints of having to invest dollars into interfacing with all the various platforms that they have assembled over the years. We get to build the best solution using the newest technology without distractions."
Strong buy
But Raymond James analyst Patrick O'Shaughnessy told TheStreet believes Envestnet can keep its market leadership, despite giving Wall Street heartburn.
"This quarter was a reminder of our love-hate relationship with Envestnet: We love its market leadership within a secular growth opportunity, and we love the optionality the Yodlee business provides, but we hate the occasional earnings call curveball that has emerged over the years," O'Shaughnessy said.
The analyst kept his "strong buy" rating yet dropped to his share price target to $91 from $105.
---
---
---
Brian Murphy
When Mr. Crager says "Envestnet is the company that is best positioned," - he's right...they're best positioned to fight the last war. The industry is morphing before our eyes and unfortunately Envestnet looks to be one of the last to notice. If he's going to spend $20MM on personnel, he'd be well advised to rethink where the industry is headed - how consumers will get their advice in 20 years and who's going to be providing it for them. It's not going to come from "the Costco of financial service providers". And that's distasteful medicine that needs to be swallowed.