Karl Heckenberg: Two years ago nobody saw a $200-billion public company entering our market.
Kurt MacAlpine is dominating the U.S. RIA M&A market for the second year in a row from Canada, enough so that U.S. adversary Karl Heckenburg is now a solid ally.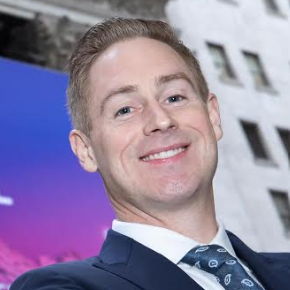 MacAlpine, the CEO of CI Financial of Toronto, just inked a deal for Brightworth, a registered investment advisor with an estimated US$4.7 billion in assets. The deal is expected to close in June.
This and other recently announced deals are expected to more than double CI's U.S. assets to an estimated US$55 billion. The combined company will form one of the largest RIA firms in the Southeast.
Heckenburg's Fiduciary Network had steadily built a position in Brightworth going back to 2007 when Brightworth had just $700 million of AUM.
Yet instead of cashing out even for a dime, Heckenberg, vice chairman of Emigrant Bank, which owns Fiduciary Network, bet its stake on the Toronto RIA buyer, which manages more than US$185.7 billion.
"Bottom line we didn't cash out on this transaction.," Heckenberg says. "We had a 50% stake in Brightworth and rolled that debt security into CI Financial."
That said, CI Financial also met its objective of owning 100% of the equity of Brightworth itself, MacAlpine says.
"We bought 100% in cash and stock. They're staying at the CI level but not at the Brightworth level."
Brightworth principals remain equity partners by receiving shares the in the US Private Wealth business, CI US Private Wealth, as part of the sale consideration.
Indeed, Heckenburg's roll-up and his own are natural partners, MacAlpine explains.
"They're the most prolific majority buyer and we're the most prolific minority buyer," he says. "So it benefits all of us. We're not competing at the same time. It's very complementary."
CI Financial has already done 2021 deals that encompass about $30 billion of wealth management AUM-- up from $17 billion in 2020. Its US RIA assets now total at about $55 billion. See: CI Financial tops its 2020 MVP year with a grand slam $23 billion AUM January deal but its CEO hints that 2021 is just getting going
MacAlpine's deal-making spree is a Big Bang in RIA M&A that Fiduciary Network and owner, Emigrant Partners, had to adjust to all the way down to its corporate blueprint, Heckenburg says.
"Nobody saw a $200-billion public company entering the [RIA M&A market]," he says. "We had to shift our business model."
The real test for the Brightworth deal is whether it can boost organic growth once it closes.
A huge chunk of its growth came in 2017 when it was at $1.5 billion in AUM. It acquired McGill Advisors of Charlotte, N.C., which had $1.4 billion in assets, six advisors and a staff of 15 at the time.
After closing that deal, Brightworth doubled in size to $2.9 billion. It grew 50% to $4.5 billion in the next three years or about in line with the S&P 500's 50% growth.
"The belief is we'll collectively grow faster," says MacAlpine. CI Financial's U.S. RIAs had organic AUM growth of 9% in 2020.
Passion assets
Brightworth CEO Ray Padrón sees the deal boosting Brightworth's ability to compete.
CI will extend the CI Private Wealth brand to its operations in the United States in the months ahead, he said in a release.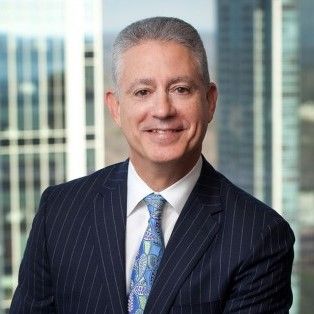 "CI and its other partner firms bring a depth of knowledge, experience and resources that will allow us to fully recognize our commitment to service excellence and provide a best-in-class client experience," he says.
One way CI may grow faster is by using Emigrant's back-office services so that its clients can buy Picassos and insure the properties that hold them.
The two parties signed a deal in late February aimed at the ultra-wealthy, including personal property and casualty insurance services specifically designed for the richest families. That included financing and advisory services for fine art and other collectible "passion" assets.
The combined firm will have about 1,250 clients, 17 partners and oversee $2.9 billion in assets.
For Brightworth, it is the second transaction in less than a year. Both deals involved lift outs of RIAs from professional services firms in adjacent markets.
The transaction is CI's 16th since it entered the U.S. RIA market in January 2020, including acquisitions by CI-affiliated RIAs.
When this and other outstanding transactions are completed, CI's U.S. network will have offices in 15 states and an estimated US$55 billion in assets – boosting CI's total assets globally to about US$216 billion.


---
---