Oleg Tishkevich: We really need to go to the next step.
Brooke's Note: All things being equal, one reason organic growth beats inorganic growth in early stages is because the slower pace is manageable as a firm and its founders find their feet. But if you have a product with land-office appeal, then organic growth can mimic inorganic growth. Something's gotta give other than sleeping hours. Oleg Tishkevich's venture got fired out of a cannon in 2019 -- in part because he not only had a vision but also could write the code himself. And he still has loads of dry gunpowder. He's bringing on Larry Roth to try to keep his cannons firing. The hire gives us a chance to update an intriguing growth story.
Oleg Tishkevich has a too-much-growth problem, and he's solving it by onboarding an advisor who likes that kind of challenge.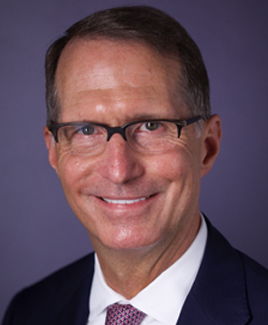 Tishkevich has hired Larry Roth on a part-time basis because INVENT's growth shows no signs of stopping and he needs help thinking and acting big. His old company topped out at about 16 employees.
"We are experiencing exponential growth," Tishkevich says.
"Larry's experience, knowledge and advice will be critical to helping us best manage these tremendous opportunities." See: Kingswood raises $115 million of SPAC cash and its Wall Street profile by cutting in Larry Roth.
The founder and CEO of INVENT just hired 40 employees to go with his existing 40-member staff, in part, to handle the six IBDs and the big-revenue software deal he inked with Envestnet right out of the gate in Fall 2019.
The hires are made up of software developers and project managers, and the firm will keep adding to its 80-strong headcount.
Way forward
Muddying claims of such unparalleled growth is that the firm now tallies its rep-count at 20,000, an increase of only 6,000 from the 14,000 it cataloged back in 2019. See: Oleg Tishkevich signs Envestnet to a contract with a company he started during an Envestnet non-compete -- and four years after selling Finance Logix to it for $32 million.
But the rep count only includes projects already up and running. It ignores INVENT's consulting business, more bespoke software deals, and still incomplete software overhauls, according to the firm.
"The [overhaul] process takes us about six-to-eight months ... [and] our official user count goes up when we go live," says Tishkevich.
"A BD try[ing] to do the overhaul of their legacy tech themselves, usually takes two to three years," he adds.
Tishkevich, 47, is a master of IBD sytem overhauls; he is less accustomed to overhauling the way-forward for firms like his own.
That's where Roth -- the 62 year-old former IBD chief at both Cetera and Advisor Group -- comes in. He managed hundreds of employees and tens of thousands of IBD rep relationships -- and made private equity and M&A deals along the way.
But tyically he doesn't get called in until a company is decades old and becomes a sprawling complex. When Nicholas Schorsch replaced Valerie Brown with Roth at Cetera in 2014, the firm had 9,000 advisors in its network. See: Why exactly Valerie Brown is out of a job at Cetera -- and Larry Roth is in.
"I look forward to helping INVENT as the company embarks upon its next stage of growth," Roth says in a release.
Cheaper, better
Whiplash aside, the good news for Tishkevich is that his revenues and profit margins are solid, which obviates the need to raise capital.
"We've been very focused, and as a result, experienced significant growth without the need for any outside capital," Tishkevich explains.
He declined to quantify the number of IBDs, and financial technology companies -- or to account for the total value of assets managed by clients using the firm's software and services.
His service is still hotcakes for broker-dealers who were forced to use hacks to make integrations gel on legacy systems. Cloud Native installed as an INVENT platform can be cheaper and better, done right.
Cloud Native also gives INVENT instant appeal because it brings cloud functionality where it was presumed it could not be applied -- dysfunctional legacy operating platforms at broker-dealers that rely on proprietary data storage and curation.
Riding the cloud
Yet while the software itself is right in the Tishkevich wheelhouse -- with the CEO doing much of the coding himself -- the process gets managerially complex from there.
First, INVENT needs experts to diagnose a broker-dealer's issues, then a sale happens and then the rolling out and training of the IBD's staff needs to take place.
Forseeing those needs, Tishkevich created a loose coalition --with equity incentives -- of existing advisor consultants whom he could deploy. See: Oleg Tishkevich builds instant McKinsey-killer in RIA consulting by offering gigs and equity to six solo stars.
But what got the startup off the ground won't be near enough to fulfill a grander vision. That's getting hundreds of thousands of reps stranded on a sea of legacy systems floated into cloud computing.
Past and present
Roth will continue to work as managing partner of New York City-based M&A and management consultancy RLR Strategic Partners.
He also holds a senior advisory role at New York investment bank Berkshire Global Advisors, and sits on the board of VR start-up, Agora Brands Group; roll-up Kingswood Acquisition Corp.; and the IBD Oppenheimer & Co.
Roth served as Cetera CEO for two-and-a-half years until Sept. 2016, and Advisor Group CEO for just under eight, until Sept. 2013.
Tishkevich founded and led the financial planning software vendor FinanceLogix in 1998, then sold the firm to Envestnet in 2015 for roughly $30 million. See: Envestnet acquires Finance Logix on heels of Upside.
Tishkevich broke from the outsourcer in Nov. 2018, after founding INVENT a year earlier. But he stayed on good terms.
Yet Envestnet for some time INVENT's largest client, has been supplanted from the top spot by at least two undisclosed new clients, according to Tishkevich.
---
Related Moves
September 10, 2019 – 10:52 PM
---
November 20, 2019 – 10:19 PM
---
---
Mentioned in this article:
---
---
---
---