Reed Colley: [SS&C] did try to stop our continued business development. They were not successful.
Brooke's Note: Reed Colley is the kind of talent that the RIA business wants to keep in the fold. The former baseball star was the founder of Black Diamond, and when he sold the firm in 2011 to Advent Software, he made his escape with the winnings--$73 million was real money back then. Colley's speech signaling his return in San Diego last year was one of the better ones I've ever heard -- a decade's worth of pent-up energy and smarts released to an appreciative audience. See: After SS&C lawsuit sets him back eight-months, Reed Colley reloads to launch Summit Wealth Systems and compete with the plaintiff's Black Diamond. But then -- quietly -- he got taken to court by Black Diamond's new new owner, SS&C. It was a stern test with apparently real and painful effects -- at least on the timing of the rollout of Colley's new venture. But it may be back on track, and SS&C -- one of the Big Three in RIA software -- seems to still be its $17-billion self. Play ball.
Summit Wealth Systems will release its new portfolio management software in the second quarter 2021, after an eight-month court battle and the COVID-19 pandemic knocked back its launch by at least six months.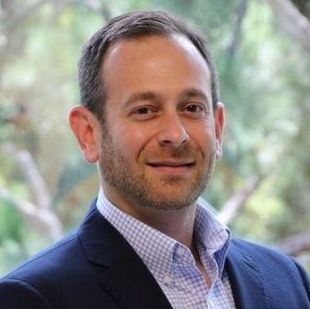 Summit settled its case with software roll-up SS&C Technologies in Sept. 2020, in Federal District Court for the Middle District of Florida, according to court papers examined by RIABiz.
Summit co-founder and CEO Reed Colley, 44, characterized the suit as an SS&C bid to restrict Summit's release.
Colley's long-time confidant, Bob Conchiglia, a defendant in the suit and former top sales executive at SS&C Black Diamond, labeled the case a "fishing expedition."
SS&C declined to offer any response on the matter.
The court awarded no monetary damages to either party, but as part of the settlement it enjoined Conchiglia from engaging in any potential sales discussions with RIAs and other SS&C clients.
It also barred him from disseminating any confidential data he may have on SS&C's sales, and he was ordered to honor his non-compete agreement.
"It certainly has been an interesting year," says Conchiglia, in a LinkedIn correspondence.
Data allegedly stolen
The legal wrangle began last year, seven days after Colley revealed his new company to a packed room at the T3 Conference in San Diego. See: Reed Colley reveals his bigger, better second-act plans at T3 conference in San Diego.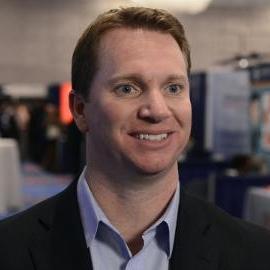 Colley announced Summit's launch, Feb. 18. Then, on Feb. 25, SS&C Technologies sued, alleging Summit was involved in the "theft" of trade secrets integral to sales of its own portfolio management software, Black Diamond.
SS&C named four defendants: Summit, Colley, Conchiglia and Summit co-founder and chief operating officer Anthony Sperling.
Conchiglia, Colley, Sperling, and Summit formally denied the allegations.
The case centered on Conchiglia's relationship with Colley, his non-compete and the allegation that Conchiglia stole a glut of Black Diamond sales information electronically and through "handwritten" lists over several years.
Conchiglia then allegedly fed the data to Colley so he could position the firm more competitively and tee up sales prospects, according to court papers.
"Competition in this industry is fierce ... [and Summit] is designed to compete directly with Black Diamond for the same clients," Steve Leivent, co-general manager for SS&C Advent told the court in an affidavit.
"The information contained in the [allegedly stolen files] is highly valuable to SS&C's competitors."
"[They could] learn SS&C Advent's strategic focus, including types of clients we have been targeting ... and any perceived weaknesses in our sales approach. This information can assist a competitor in discerning what prospective clients to target," he explained.
Unfair advantage
The suit alleged the theft involved three years of Black Diamond's sales and prospecting data, including pricing strategies, referral data, sales targets, the names of prospective clients and referral agreements with custodians.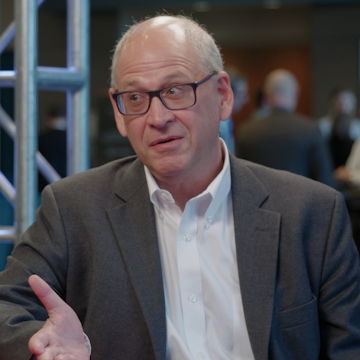 Leivent says that after Conchiglia reviewed his non-compete, he sent confidential sales documents to his personal email address. Included were 2017-2019 sales information on at least 555 deals, client names, pricing and contract renewal data and a list of firms in the sales pipeline Conchiglia managed.
Leivent argues that such data could "short-cut" a firm's development at SS&C's expense, providing an unfair advantage, including the ability to undercut SS&C with clients involved in renegotiations of expired contracts.
"Disclosure of this sales-related information would result in substantial and severe competitive disadvantage to SS&C and SS&C Advent if shared with competitors," Leivent told the court.
Cocktail party
SS&C's suit also alleged that Conchiglia broke his non-compete by working with Summit before it expired.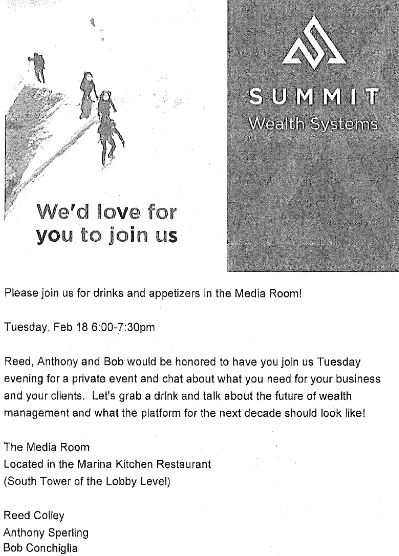 He opened preliminary sales talks with several SS&C clients, and at least two custodians with established referral agreements with the outsourcer, one of which partially covers the cost of RIA use of Black Diamond, the SS&C suit states.
Indeed, RIABiz reported that Summit recruited Conchiglia last Feruary, and court filings show that for a short time he had access to a Summit email account, and handed out Summit branded business cards.
In February 2020, Conchiglia also helped Summit organize a series of meetings at T3, including a cocktail evening to discuss "the future of wealth management" software, according to court filings.
Conchiglia was there "completely unofficially," says Colley.
"He's just a good friend, so when he was leaving [SS&C we explored] the opportunities to see what we could do together … and we'd love to work with him," he adds.
'He said, she said'
Yet SS&C took significant umbrage with Summit's courting of RIAs at T3, court filings show.
"Conchiglia contacted dozens of Black Diamond and Advent clients on Summit's behalf ... [in a way] clearly designed to advance Summit's business ... [and] 'introduce or reintroduce' Advent clients to Colley, and Colley took the opportunity to present to the clients Summit's business capabilities and plans," SS&C argued in its court filings.
"Similarly, the Summit cocktail party went well beyond a simple 'discussion.' The invitation asked attendees to come 'chat about what you need for your business and your clients.'
"It was clearly a business pitch to the hundred-plus invitees, including dozens of Advent and Black Diamond client representatives," SS&C stated.
Colley declined to answer why the invite (pictured) lists Conchiglia's name, given he wasn't employed by Summit, whether he ever saw any of the allegedly stolen documents and why Conchiglia had a Summit email account.
"As for further details of the case that was dismissed with no findings or wrongdoings by Summit, we are happy to let the public record speak for itself," says Colley.
"It sounds like a lot of 'he said, she said,'" says Joel Bruckenstein, founder of the T3 Conference. "I [think] SS&C overreached."
Conchiglia and Colley also intend to work together again, according to both men.
"When the time is right," Conchiglia adds.
Market assault
Colley founded Black Diamond in 2003, sold it to Advent Software in June 2011 for $73 million, then left the firm in 2013 and remained under the RIA radar for seven years.
Based in Windsor, Conn., SS&C bought Advent in 2015. See: SS&C buys Advent for the Geneva crown jewels so what happens to Black Diamond and Advent Axys?
Conchiglia left SS&C after 14 years in late January 2020 for personal reasons, according to court filings. His non compete expires Feb. 28 2021.
"While the SS&C case did make a lot of allegations, and they did try to stop our continued business development, they were not successful," Colley asserted.
The San Francisco entrepreneur also says the industry giant's allegations never discouraged his assault on the market with the modern portfolio management software he helped to create.
"In a pandemic it probably had a bigger impact [but] it made us pause and say, 'What are we after here?' [Now] we're more excited about what we can actually provide," he said.
Big game hunting
Some industry observers quickly dubbed Summit a "Black Diamond killer," when Colley revealed that he intended to return to the portfolio management software market.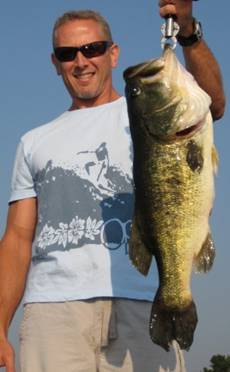 "I have no desire to kill Black Diamond … [but] as a client of these systems … you see the struggles that the account holder has," he said.
Black Diamond adds between $100 million and $200 million a year to SS&C's revenues, according to court filings.
Colley now expects Summit to land in the second quarter of this year. Five RIAs have repeatedly road-tested the software since January 2020, inclusive of new enhancements to better support remote working.
Targeted at high-net-worth-focused RIAs, Summit's software mashes together performance reporting, portfolio management, rebalancing, trading, portfolio and ESG analytics and Monte Carlo-infused financial planning tools.
Summit updates clients financial plans automatically, alongside a stream of 'what if scenarios,' then notifies the advisors when clients will likely need to discuss their portfolio.
It also pulls in data from other software onto one dashboard so clients can interact with advisors in real time.
"We're going to be much broader, more of a platform than some of the other traditional [vendors]," says Colley.
Bruckenstein says the platform is "a different way of thinking about performance."
"It is a more holistic approach that blends some intellectual property from financial planning and some from portfolio management ... [so Summit] may end up competing for some of the same advisors [as Black Diamond], but with a different value proposition," he explains.
Cooking it up
Colley and Sperling cooked up the idea of Summit in 2019 over a beer at Farley's bar at Cavallo Point, a resort that sits under the Golden Gate Bridge on the Sausalito side of the bay.
The joint is between the two Summit founders' respective homes in San Francisco and San Anselmo.
After he left SS&C, Colley founded and ran two separate ventures, FlightPath Inc., and Copilot, a technology analytics software vendor.
Sperling who joined Advent in 1993 and left in 2015, also spent time at Copilot, and worked as a technology advisor and investor at AES.
The pair returned to RIA software development because of a conviction that RIA portfolio management vendors had missed a trick by staying too narrowly in their lane, RIABiz reported in Feb. 2020.
They wrote the first lines of Summit's code in November 2019.
Today, portfolio management software simply has to do more, says Colley.
"Summit has all the traditional portfolio management system features; it's my bread and butter, but it has all these other abilities, too. It's not just a full planning system ... [it] helps advisors communicate through data with clients," he explains.
Fine details
Summit received its first tranche of venture capital funding in June of that year, according to court filings. Colley declined to reveal how much capital it raised or from whom.
Summit employs both part time and full time engineers, 12 on a consistent basis, and between five and ten more who have contributed at times, according to Colley.
Already integrated with Salesforce, Summit is now in the process of connecting its software with the largest custodians, and integrating it into several CRM, planning, and risk analysis tools, he says.
Colley declined to reveal Summit's expected pricing, but he says it will undercut the total price advisors pay for multiple software licenses to get the same functionality Summit will provide.
"We're going to represent a lower total cost of ownership for whatever systems [RIAs] use today … I want to be the highest value thing in [their] firm," he explains.
---
---
---