Eric Clarke says his firm saw 20% fewer breakaways last year and will take the lead on recruiting
Brooke's Note: Like in politics, two credible sources in the RIA world can look at a wall and one can say it's black when the other sees white. In this case, we have two credible sources saying 2020 was an off year for breakaways and two other sources saying it was good -- even hot. Fortunately this article doesn't rely on being sure about either one. For certain, Orion is investing considerable time and resources to spur breakaway activity to fill a void it is willing to bet it can fill. There can be no doubt these two events are not "digital" or "tech" events in disguise considering that the Omaha firm is calling them breakaway boot camps. Meanwhile, you can't help wonder if more is going on here? Are RIA custodians less of a presence in recruiting wirehouse brokers after 2020 was another year of radical fee compression in money market funds, bank deposits, revenue sharing and the complete zeroing out of sales commissions?
Eric Clarke says he plans to directly woo breakaway brokers this year--an unusual move for the CEO of a software firm--after a 20% slide in 2020 recruiting, but some recruiters say he may have just missed the boat in a tough but hot market.
While Orion Advisor Services doesn't technically recruit, Clarke says his firm is constantly speaking with advisors before they're ready to go independent.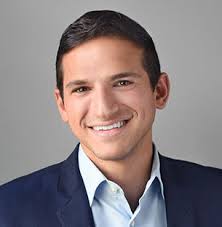 "We've always been supportive of helping advisors make a break to independence. Sometimes advisors call us first, sometimes they call a custodian, sometimes a compliance consultant," he says.
Louis Diamond, president of Morristown, N.J.-based Diamond Consultants says don't presume that the breakaway broker movement took a year off in 2020.
"It was the busiest recruitment year since 2014 in terms of advisors moving," he says. "I definitely don't think it was slower."
This year is already proving to be another stellar year, Diamond says. "We're very bullish on advisor recruitment for 2021 and the breakaway movement."
But Diamond's view is by no means universal.
"My sense is there definitely were a lot less breakaways," says Alois Pirker, senior analyst with Aite Group. "Everyone in the market has had this, 'deer in the headlights' reaction, and advisors needed to make sure their clients were OK."
Winners, losers
Hard numbers are hard to come by, but InvestmentNews Research tracks breakaways and called the pace "blistering" in 2020. "The numbers are way up, even as firms struggle amid the COVID-19 pandemic," it said, reporting on the first nine months of the year.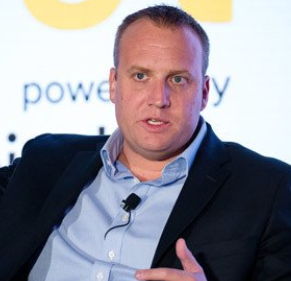 RIAs saw a net gain of 931 financial advisers who jumped from one firm to another, a slight decline compared with 998 advisers during the same period in 2019.
Independent broker-dealers, discounters, and regional broker-dealers all gained, while institutional firms, banks, insurance broker-dealers and wirehouses saw net losses.
LPL Financial, Fidelity Brokerage Services and Cambridge Investment Research were leaders in recruitment gains. See: LPL Financial hires new 'digital' head of recruiting -- IBM exec Scott Posner -- after the old school approach was leaking oil
Merrill Lynch, Wells Fargo Clearing Services and Edward Jones led for net recruiting losses, according to InvestmentNews. See: Timing of Morgan Stanley's Broker Protocol withdrawal sends shocks through RIA legal and recruiting circles
"A lot of advisors are accustomed to a 30-minute commute. But, we've been working from home for the past 9-10 months and now they realize that going independent means they can have the flexibility to work from home," Clarke says.
Working from home may in fact be an additional nudge to advisors to leave their current firms for separate reasons than just the commute, Diamond says.
"They're beginning to question why they're paying so much money to the firms and working at home helped them realize they were more independent than they thought they were," he explains.
Pent-up demand
In 2020, Clarke says his firm helped 100 advisors breakaway, a 20% decline, from the previous year. He blames the COVID-19 pandemic and not RIA recruiters.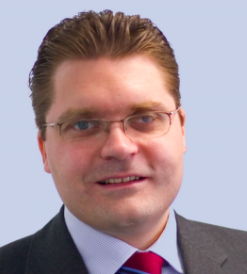 "The pandemic has really slowed down the movement of advisors to existing firms to a new firm," he says. "The pandemic has made it difficult to transfer accounts and have meetings.
"There is a big pent up demand for advisers who are ready to make a break, but we are waiting until the vaccine has been distributed.
"In general, activity in the industry will pick back up once we get through the pandemic," he says. See: Backs to the wall, wirehouses renew legal efforts to stem team breakaways -- with junior partners sparking the tension
"This pent-up demand will manifest over the next 18 to 24 months. They'll not all make the break in July, August, or September, but you'll see it happen over time," Clarke says.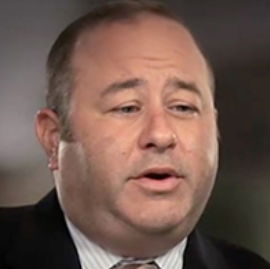 The pandemic has changed advisors' circumstances and it's possible they may feel even more energized about leaving, Clarke says.
While the pandemic has been disruptive to all, Pirker says he suspects breakaways will do better than they did in the 2008-2009 financial crisis. For instance, many financial firms had difficult reputations during the financial crisis.
"A lot of firms had brand damage then and were in the news about being rescued and that was a burden. This hadn't happened this time around.
"I don't think the breakaway model has fundamentally changed. If someone wants to be independent nothing has really changed. It's just the logistics and timing that has changed," he explains.
Clarke says he's not going to let another year pass where he entrusts such a vital sales process to third parties.
Boots on the ground
The Omaha, Neb., software company, with $1.4 trillion in administered assets, will hold two events -- including an in-person confab. The express purpose is to pick up the slack after reliance on the recruiting community last year came up short.
The first "Breakaway Boot Camp" will be held, April 7, virtually on Zoom. Advisors can turn off their camera should they wish to remain anonymous, Clarke says.
The agenda for the April event will feature a keynote presentation from Downtown Josh Brown.
"I'm not being paid, Orion supports us and I support them at conferences and stuff. We love their products and services. They asked me a favor and I said sure," Brown said.
Other A-list speakers include Clarke and Shannon Spotswood of RFG Advisory.
Joel Bruckenstein, founder of the T3 Conference, will discuss technology and Brian Hamburger of MarketCounsel Consulting will discuss employment transition, regulatory compliance and business launch.
The second event will be in-person in Omaha, Neb., June 30. Both events are free.
Of course, Orion is now positioned for a much higher yield on recruiting. It wrapped up a merger with Brinker Capital Investments and creating a $44 billion AUM TAMP.
Orion works with more than 2,100 advisory firms and it can gain directly from tuck-in recruits to those firms. See: With Envestnet-Yodlee showing no let-up, Orion Advisor Services and Brinker Capital race to close merger in just three months, a leap toward 'unstoppable,' both organically and inorganically
Orion's boot camps will be a prelude to its more all-purpose Ascent 2021 event at the Fairmont Scottsdale Princess Hotel Aug. 30 to Sept. 2.
"We thought we'd help these advisors by getting out in front of it with options to consider," Clarke says.
---
---
Jeff Spears
February 9, 2021 — 12:22 PM
Recruiting decisions are idiosyncratic. Externalities like the pandemic can have an impact, but other items can have a larger impact. There have been breakaways in 2020 but I monitor press releases. They seem to be down.
---