Clara Shih: Being a start-up CEO came at a tremendous personal cost.
Clara Shih is back where she started, rejoining Salesforce as CEO of its Service Cloud CRM software.
The co-founder of automated content mill Hearsay Systems traded life as an entrepreneur for a senior Salesforce role, Jan. 25, after a five-month sabbatical. See: After picking a CEO and securing Salesforce cash, Clara Shih leaves Hearsay's exec suite and 2.0 questions behind.
Like many drawn to the adrenaline rush of leading a startup, Shih, 39, got religion on the merits of a more bourgeois existence.
"Being a start-up CEO came at a tremendous personal cost, with no weekends, days off, or downtime. It was time to pass the torch and take a break ... while my [six-year-old] son was still young," she says, in a LinkedIn post.
That said, her banker's hours at Salesforce may, ironically, boost her startup, where she remains executive chair and a significant owner.
Salesforce backed Shih's company with an undisclosed investment last July. See: Clara Shih gets Salesforce to cough up RIA CRM data and venture cash to charge up Hearsay after 2.0-model upstarts draw a target on her back.
"It was an easy decision ... [and] we're going to do amazing things together," Shih says.
Shih replaces Bill Patterson, who stepped up as general manager for all of Salesforce's CRM software in early January.
Human vs robot
Under Shih's tenure, an estimated 170,000 advisors bought a license for Hearsay's software. That said, a source stated last year that just 10% actually used it.
Now, as chief of Salesforce Services Cloud, Shih faces a similar juggling act. She must meld her AI evangelism with convincing clients -- including RIAs -- that automation increases the human factor where and when it matters most. See: Salesforce cryptically discloses upcoming RIA CRM product.
It's a high-wire act Shih was born to solve, according Patterson.
"With Clara's leadership, her passion for innovation and relentless drive for customer success, the future looks incredibly bright for a more human-centric world of service," he writes in a Jan. 25 tweet.
Day one
At Salesforce, Shih will contend with many of the same problems she faced when she ran product marketing for the firm's software marketplace, AppExchange 11 years ago. Those problems prompted her to start Hearsay in 2009. See: Salesforce's new advisor-focused CRM upgrades slammed.
Sales, client communications and social marketing remain disparate fiefdoms at many firms. Ensuring compliance through client relationship management (CRM) software is tricky -- especially for RIAs and other financial services companies.
"The difference is that there are a lot more companies that realize this imperative, now," Shih told BusinesInsider late last month.
Salesforce Service Cloud is the largest of the San Francisco giant's CRM businesses.
In the third quarter last year alone, it brought in $1.3 billion, or 24% of the company's total $5.42 billion in revenues -- a 20% year-over-year bump in the Q3 and Q4.
The software is the fourth most popular CRM among RIAs with 5.97% adoption, according to T3 data.
---
Focus Financial loads up M&A 'dry powder' with $500 million debt raise, with only 'Connectus' deals so far in 2021
Focus Financial Partners -- the only top three roll-up firm yet to close a U.S. deal in 2021 -- has raised $500 million in fresh debt to pay off a short-term revolver and boost its M&A kitty.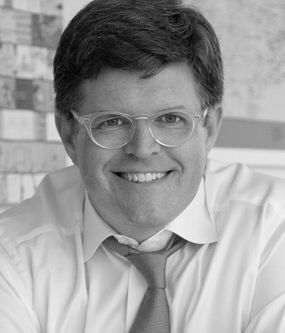 The New York RIA roll-up also announced it had raised $125 million more than initially intended in the late January financing round. Its long-term loan debt load rose to $1.63 billion.
Like any leveraged trade, it is brilliant while the market is rising. But the peril heightens if the market reverses, cautions Matt Crow, president of Mercer Capital in Memphis, Tenn., via email. See: CI Financial tops its 2020 MVP year with a grand slam $23 billion AUM January deal but its CEO hints that 2021 is just getting going.
"I'm sure management's perspective is to borrow money when it's cheap and plentiful, which it is … [but] leveraged growth is not without risk, and I wonder when Focus will be able to finance growth with internally generated cash flow."
Focus' debt-to-EBITDA ratio stood at 5.08 at the end of its fiscal year, according to Wall Street Journal Markets -- a figure the roll-up disputes.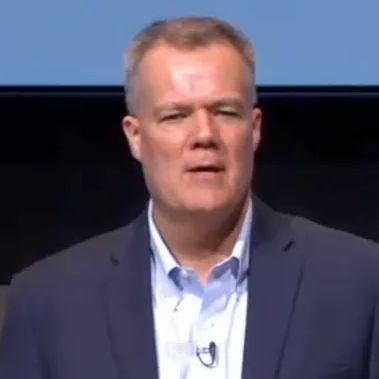 A ratio exceeding four is usually considered scary unless tangible assets cover the debt, according to financial references.
Yet Focus has pushed the envelope on debt before.
In Nov. 2019, the company assured analysts it would pare debt and relegate most acquisitions to its partner firms. See: Focus Financial CFO admits firm needs to 'de-lever' and assures analyst $14-million splurge for posh new offices won't soon repeat
"We intend to de-lever gradually, starting in 2020 as we execute against this solid pipeline and satisfy earn outs associated with the transactions we have closed in the past and plan to operate with a net leverage ratio between 3.5-times and 4.5-times," said CFO Jim Shanahan at the time.
A month earlier, Shanahan revealed that Focus ended the Q2 with about $1.1 billion in outstanding debt and a net leverage ratio of 4.05 times. See: Focus Financial files a shelf registration as debt swells above critical '4X' level then its shares dropped to new low in after-hours
Back then, its stock was tanking, down 39% from its IPO price of $33 only five quarters earlier and off 60% from its then-52-week high of $49.52.
This time around, Wall Street sees Focus on the right side of a very favorable arbitraging dynamic.
Focus closed today (Feb. 5) at $52.00 up $0.71, or +1.38%, compared with its 52-week low of $12.17 on Mar 18. See: Focus Financial shares soar after Rudy Adolf pumps the pipeline and stiff-arms analyst who presses him on a Focus sore point--organic growth, or lack thereof.
Oversubscribed
Shanahan said in a Jan. 19 release the latest transaction "resets our dry powder."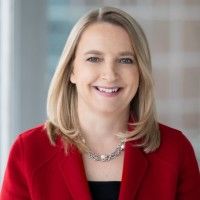 "M&A momentum is strong, and we expect it only to increase this year as more of our partner firms accelerate their growth through mergers," he explained.
Prior to its latest debt raise, Focus owed $380 million through a revolving credit line that taps out at $650 million and matures in 2023. The new loan, partly payable at a 2.6% fixed rate and partly at Libor plus 2%, matures in 2024
"We increased the amount we raised because there was enormous demand for our credit at a very low interest rate [and] the initial transaction was heavily oversubscribed," says company spokeswoman Tina Madon, via email.
"There's no shortage of acquisition capital chasing RIA deals, so the challenge is finding productive uses for the debt capital ... [but] if they can do sub-acquisitions at modest multiples, it's worth financing," says Crow.
Focus, which buys firms itself and through subsidiary partners, uses revolving credit to fund its M&A strategy.
It raised its latest tranche of debt -- its first debt raise since July 2019 -- because of "strong demand" and rock-bottom rates, says Shanahan.
The cash Focus earns from current partners makes it prudent to borrow more, he says.
"Strong cash flow generation enables us to optimize our use of debt as we grow our business.
"We're taking advantage of the positive credit and interest rate environment ... and the additional debt capital enhances our financial flexibility in a highly cost-effective manner," he explains.
Acquisition race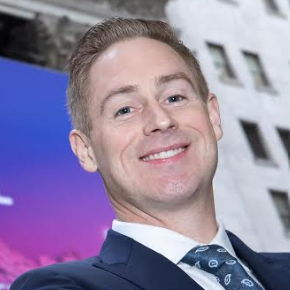 It has already acquired one UK RIA this year, Watterson Financial Planning, through subsidiary Connectus Partners. That brings its British tally to three, including Skeet Kaye Hopkins and Greystone Financial Services.
Last year Focus was the third most active buyer of RIAs and the second largest buyer in terms of acquired AUM.
It closed seven deals with AUM of $14.4 billion, not including acquisitions made by its partners, according to Los Angeles-based investment bank and valuation services firm Echelon Partners.
Again not including sub-acquisitions, HighTower Advisors closed eight deals with combined AUM of of $11.8 billion.
Creative Planning also closed eight, with $5.1 billion in managed assets.
And, US M&A rookie CI Financial closed nine on RIAs managing a combined $27.4 billion.See: Todd Morgan thinks third time will be the charm, as Hightower, in its biggest deal yet, scoops up his Hollywood RIA.
In all, RIA roll-ups acquired 205 firms in 2020, including sub-acquisitions, up from 203 in 2019, according to Echelon data.
The bulk of the deals came in the second half of the year, after a slump in the first two quarters, which accounted for 81 deals, or 39% of the total. See: COVID-19 throws a curve ball at RIA M&A market.
---
Goldman adds diversity, but snubs Marcus partnerships
Goldman Sachs recently announced 60 fresh partners, including 16 women, but executives at retail banking flagship Marcus hoping to make the cut were left disappointed.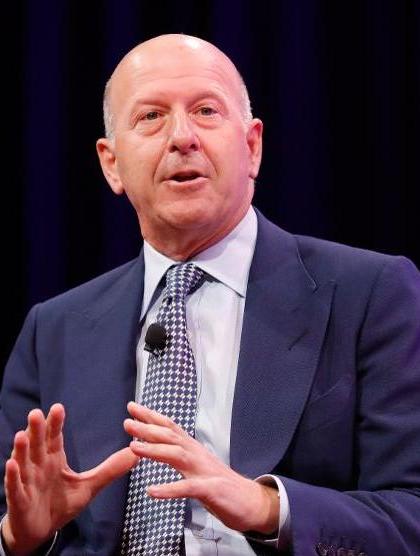 Announced in November, the promotions reduce the susceptibility of Goldman and its CEO David Solomon to charges that the New York investment bank is a bastion of white males like its high-profile chiefs.
Four African-American executives also became partners at the New York giant.
The major surprise was the lack of recognition for Marcus, the retail bank central to Solomon's modernization of the Goldman brand.
"[The list] reflects the highly selective process to identify each new generation of ... senior leaders," Solomon writes in a note using the language of M&A, where "accretive" beats all.
"Importantly, the class is accretive to the diversity of the partnership," he added.
Westlake, Texas, giant Charles Schwab & Co. recently echoed Solomon's message.
"The biggest worry in this space is we have to have more diversity," head of advisor services, Bernie Clark told analysts during the firm's Feb. 2 Winter business update.
Although Goldman's 2020 partners list is more diverse, traders and deal-makers still comprise a two-thirds majority, a heavier emphasis on recognizing software engineers notwithstanding.
Late last year, Goldman also agreed to share profits from its private investment funds with partners, in order to address growing complaints about stagnant bonuses and the firm's at times meandering share price, according to the Wall Street Journal.
Goldman formally finalized its three-score of new partnerships on Jan. 1. The firm will next add partners in 2022.
It declined a request for comment.
---
---
Mentioned in this article:
---
---
---