Tricia Rothschild: No matter who wins, Apex also wins.
Brooke's Note: It's one question whether it's good or bad that a SPAC answering to the publicly traded disclosure requirements of the SEC is now set to merge with Apex. But whether we are pleased about the development, as observers, is neither here nor there. It is a settled matter. The formerly black box firm in Texas now has a known thumbnail of financial vital signs that make it immeasurably more rewarding to cover. (It's bigger and more lucrative than we thought.) That said, we got this personnel update through an old fashioned tip. What we don't yet know yet is whether the fast round trip for Tom Valverde at Apex was more about him or them. It's hard to see how a firm seeking RIAs that loses somebody who knows so many of them from his Fidelity days can be good -- for either side.
In a bid to boost RIA growth, Apex Clearing Corp. hired two industry stars in one day last August -- now only one remains.
The Dallas digital custodian confirmed the departure of RIA chief Tom Valverde after just six months, in a Feb. 26 email.
"I did voluntarily resign from Apex and no longer work there," Valverde says in response to RIABiz, via LinkedIn.
The former Apex general manager and head of its advisory business did not respond to a request for further comment, but when he joined Apex, Valverde lauded its private ownership as one of its four major virtues.
Apex president Tricia Rothschild will take over the custodian's RIA efforts on an interim basis, according to the firm. She joined Apex last August alongside Valverde.
RIA ambitions
Yet Rothschild will do a lot more than keep Valverde's seat warm, says a source with close links to Apex.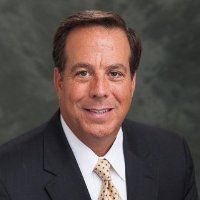 "Rothschild has a tremendous background in the RIA community," the source states, via email.
As a result, Valverde's departure will not be keenly felt, according to Joel Bruckenstein, founder of the T3 Conferences.
"I do not think it is a blow to their RIA ambitions," he says, via email.
"[Rothschild] can move their RIA custody aspirations forward ... [and Apex] seem to have a good understanding of what the opportunities are," he explains.
That said, last August, Apex CEO Bill Capuzzi described Valverde as the man to invigorate its direct-to-RIA custody business.
"Tom's wealth of experience in the RIA custody space will enable us to widen our reach on this front," Capuzzi said in the linked release.
Elegance matters
Prior to joining Apex, Rothschild, most recently served as Chicago-based Morningstar's chief product officer and head of its global markets division, a role in which she regularly connected with RIAs over the firm's software, data, research and asset management products.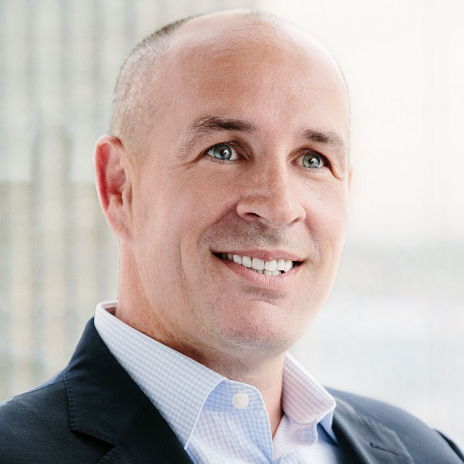 During her 26 years at Morningstar, she also built the outsourcer's nascent equity research business into an international concern -- a feat she intends to repeat at Apex.
In the release detailing her appointment to the Apex presidency last year, she waxed lyrically over the custodian's technology and its potential for growth.
"I see nothing but accelerating growth ahead ... and I look forward to helping it scale as elegantly as it innovates," she said.
The scale of Apex's growth recently became clear after the special purpose acquisition company (SPAC) Northern Star Acquisition II set up Apex to go public and claim an $850 million war chest in exchange for a 17% stake.
As a result of its public listing, Apex also revealed the value of its client assets under custody for the first time in over three years.
It currently custodies $92 billion in client assets, up from $30 billion in late 2017. The three-fold leap in the past four years has been fueled by the more than 200 firms that use it as clearing house, custodian, or both.
The deal to take the firm public will close in the second quarter of 2021, pending regulatory approval, according to Northern Star co-founder, president, and chief operating officer, Jonathan Ledecky.
Northern Star's share price has fallen $0.40, or 4%, since it announced its investment in Apex. It traded at $10.18, as of Feb. 26.
Musical chairs
When Valverde joined Apex, he followed in the footsteps of a fellow BNY Mellon's Pershing alum -- Ron Fiske, now CEO of the Chalice Fintech Institute, He left Apex in 2019. See: Apex Clearing adds Ron Fiske to its Pershing mafia as it plays bigger for emerging asset class -- RIA digital.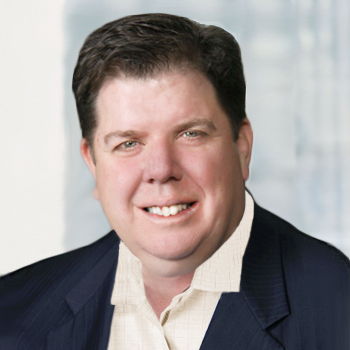 Valverde spent 20 years at Boston-based broker-dealer, Fidelity Investments, and six at New Jersey-based Pershing.
He worked his way up the Fidelity ranks in a series of sales positions, then jumped ship to Pershing in 2008 to become its head of sales.
He returned to Fidelity in 2014, eventually becoming its senior vice president for national sales. See: Fidelity Institutional bags Pershing's RIA sales chief and gives him a lesser title.
Valverde left Fidelity in early 2020, during a reorganization of the company's custodial, clearing, and asset management businesses. See: Fidelity Institutional looks like a big TAMP after Mike Durbin removes last internal walls between products and advisors after 'meteoric' 2019 leap; two Fido RIA sales legends depart amid the shift.
Fiske's career has at times moved in parallel with Valverde's without ever overlapping, including stints at Citibank, and Envestnet, alongside two years at Fidelity and eight at Pershing.
Fiske left Pershing for Fidelity in 2008, the same year Valverde moved the opposite way. He left Fidelity two years before Valverde returned.
Then, after a six year stay at Chicago-based Envestnet in an asset management position, Fiske joined Apex as head of retail in 2016. He held the position until 2019, although he continued to advise the firm for a further year as a consultant.
Going direct
Yet its custody business has not typically focused on direct sales to RIAs, Bruckenstein told RIABiz, Feb. 23.
"To date, the Apex model has not been that of a traditional RIA custodian ... [it] either needs to build [its] own front end or partner with firms like AdvisorEngine, Orion or Envestnet," he explained.
"They're a potentially good fit for very large RIA firms that have in house technology staff ... [but] that's a relatively small portion," he added.
That said, Gavin Spitzner, president of New York City-based RIA consultancy Wealth Consulting Partners says Apex strives to sell directly to more RIAs.
"They're going to be increasingly going after [RIAs] directly. The incumbent custodians have a lot of distractions and or legacy challenges to overcome, so we'll see how well they do at defending their turf," he said in a Feb. 23 email.
Apex intends to be the best of all worlds "across [a] wide array of client verticals", Rothschild told industry analysts, during a Feb. 23 conference call discussing Northern Star's investment.
"We have a significant and expanding opportunity ... including self-directed brokerage, traditional advisory and digital advice ... no matter who wins, Apex also wins," she said.
---
---
---