Rudy Adolf and fellow execs and directors will not cash out with this offering.
The two firms that invested big bucks in Focus Financial Partners Inc. when it was down on its luck are ready to try their luck by cashing out big-time, three years after the IPO.
The New York-based roll-up announced after the market close today that it's offering 7 million shares of its common stock -- mostly to cash out Kohlberg Kravis Roberts & Co. L.P. and Stone Point Capital LLC.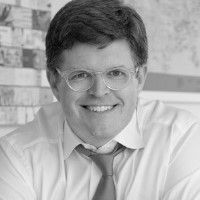 The firms will receive the proceeds of selling 6,536,327 shares or more than $300 million worth at today's share price. See: Stone Point and KKR buy Focus Financial for $2 billion by employing massive leverage
Focus shares (FOCS) closed today at $52.27, or close to the 52-week high of $56, but tumbled a quick 5% to $49.54 on news of the offering in after-hours trading. Focus went public in the mid-$30 range but traded as low as $12 in the past year.
Focus priced the secondary offering at $48 a share.
Last week Credit Suisse raised its target price for Focus shares to $62 from $53.
The share price is dictating this offering more than the hunger for insiders to get out, says Matt Crow, president of Mercer Capital of Memphis, Tenn.
"Focus has been trading above $50 for the first time in history, and that's brought sellers to the table," he says.
"I wouldn't necessarily view this insider selling negatively, because KKR was never meant to be a permanent equity holder."
KKR and Stone Point put in cash in 2017 and Focus completed its IPO in July 2018.
The IPO raised $532 billion and about $393 million, or 71% of proceeds went to pay down loans. See: Focus Financial IPO pays off for KKR and Stone Point, after all, by hitting price mark, plus an investor 'pop.' Now, on to the less glamorous task of paying down debt
The 463,673 shares being offered by Focus itself are being issued on behalf of certain of the existing unit-holders of Focus Financial Partners, LLC, its operating subsidiary.
Focus will use such contributed amount to purchase units that include employees and principals of its partner RIA firms. Focus' executive officers and directors will not get proceeds, the release states.
The fact that none of the offering will fuel M&A is not necessarily peculiar in this instance, Crow adds.
"The company probably doesn't need cash because they just negotiated some hefty increases in their credit lines."
But Wall Street gets one more transactional bite at this apple.
Goldman Sachs & Co. LLC, BofA Securities, Inc., KKR Capital Markets LLC and SPC Capital Markets LLC are acting as joint book-running managers for the offering.
New partnership
In a separate announcement today (Feb. 25) Prairie Capital Management, LLC, a registered investment advisor (RIA) headquartered in Kansas City, Missouri, said it entered into an agreement to join the Focus partnership.
The transaction is expected to close in the second quarter of 2021, subject to customary closing conditions.
Since 1995, Prairie's founders and principals have provided fiduciary wealth management services to a select group of ultra-high net worth individuals, family offices, foundations, endowments and other institutions across the U.S., according to a statement.
---
Related Moves
February 6, 2021 – 2:39 AM
---
---
Mentioned in this article:
---
---
---
Joe Gordon
February 27, 2021 — 11:59 AM
To say KKR was never meant to be a permanent partner is to understate what private equity is all about: invest early and flip... also no investor is ever a permanent partner unless the company continues to deliver shareholder value.