Gaurav Sharma: We've been approached by a number of financial advisors.
Brooke's Note: Maybe the mission and model of Capitalize simply makes too much sense to work. It wants to make 401(k) rollovers ... roll over, period. For more than two decades, I've heard that mission as a central problem in the RIA business, but no venture has ever been rollover-centric. So it makes sense that it just got a big chunk of VC change about a year into life, but also that it is starting to find common cause with RIAs after starting as a B2C business [albeit paid on a B2B basis.]
Days after the Department of Labor (DOL) added new 401(k) rollover restrictions, Capitalize snared $12.5 million in fresh capital to include an expansion of its market to RIAs.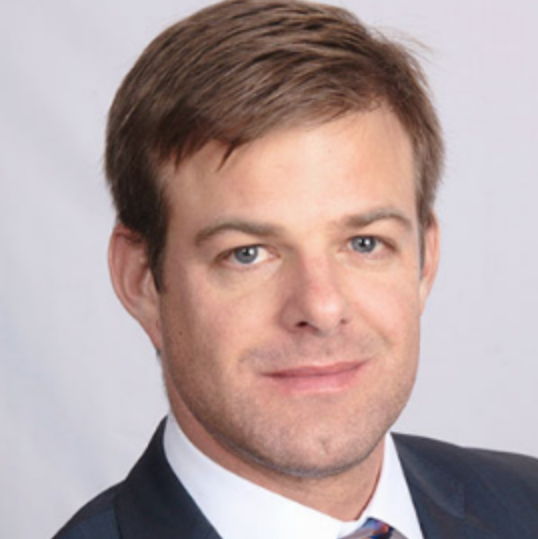 The new DOL fiduciary rule, finalized Feb. 16, prevents advisors at RIAs from advising on 401(k) assets in a way that benefits them without engaging in a rigorous exemption process.
Implicitly, advisors benefit by advising an investor to roll assets from a held-away pension account under DOL supervision to a non-pension SEC-supervised IRA account that pays them fees.
While the rule complicates life for RIAs, it plays right up Capitalize's alley because the firm's raison d'être is to coordinate with a 401(k ) plan sponsor to process the transfer for free to consumers.
Capitalize avoids the rule's requirements because the firm isn't an investment advisor and doesn't recommend IRAs, says Jason Roberts, an attorney and CEO of Pension Resource Institute, which specializes in the Employee Retirement Income Security Act of 1974, better known as ERISA.
"As long as they stick to their disclaimer in their contract, they will not be recommending the rollover. The DOL exemption is required when you recommend (aka provide investment advice about) a rollover." See: The DOL's Trump-era reprieve from rollover fiduciary rigor is over with aspects of remedy that might 'scare the daylights' out of defense lawyers
The rollover opportunity is huge. Americans held $7.9 trillion in employer-based DC retirement plans. IRAs totaled $9.5 trillion as of the first quarter of 2020.
Annually, more than 15 million 401(k) account holders change jobs and the majority of them either cash out or leave assets behind, says Gaurav Sharma, co-founder and CEO.
Scaling challenge
The hodge-podge of systems combined with onerous Department of Labor requirements makes it a real Frankenstein challenge to systematize, says Scott Smith, an analyst at Boston-based Cerulli Associates.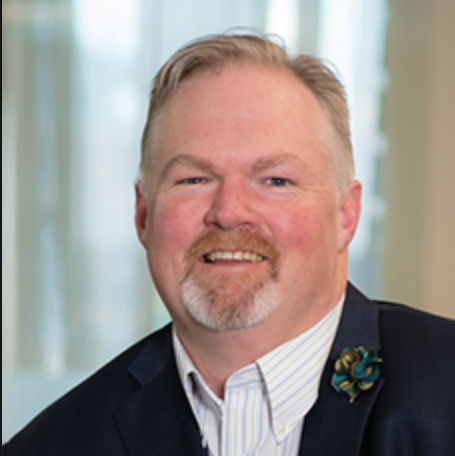 "Scaling it and the labor involved is a real challenge," he says. "These forms are different for every company. It's very labor-intensive. Sometimes, there has to be a wet-signature and the spouse has to sign off."
Capitalize is thirsty for cash because executing rollovers in bulk demands high human and computer bandwidth, says Sharma, Right now, Capitalize has 10 staffers and intends to at least double that number.
"We're excited to double or triple the head-count over the next little bit. We're looking to at least double the headcount with customer service and we're hiring aggressively for engineers, product people and customer service," Sharma says.
"The big issue here is that there is no uniform process for rolling over 401(k). Each 401(k) provider has their own set or requirements."
Since its launch, the company has helped investors transfer more than $10 million in retirement assets to IRAs, Sharma says.
Maximizing clients
Ironically, the first iteration at Capitalize did not contemplate servicing RIAs, but Sharma says his firm is passed the brainstorming stage and is making it happen.
"I'd say we're in conversations with advisers about that. It's much more than an idea. I'd rather not get into specifics. We've been approached by a number of financial advisors."
Partnering with advisors makes perfect sense, Smith says.
"One area of opportunity is potentially helping advisors maximize their existing clients. The clients have a lot of 401(k) plans and this could be a real value to work with Capitalize and they can go back. and consolidate these into an IRA."
"To me, this appears as a solution on top of our outdated 401k infrastructure, to digitize money movement and facilitate a bidding war for those rollovers," says Lex Sokolin, a global co-head for financial technology at New York-based software firm ConsenSys, via email.
"That's very possibly a strong business, given that managers need flows. However, it is not a fundamental re-imagining of the investment process or a fix for our over-priced and creaky retirement infrastructure."
Major help
According to its own disclosure forms, Capitalize notes that it provides general educational information and financial products and is not an investment advisor or advisor.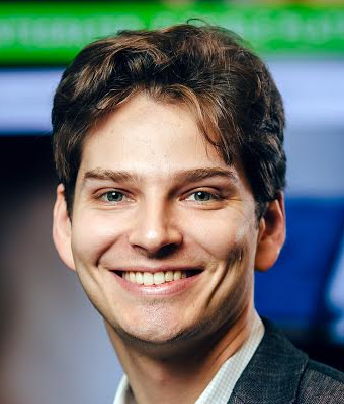 "Capitalize does not make recommendations of other investment advisers or broker-dealers; rather it provides tools to help you choose investment advisors to broker-dealers based on factors that are important to you," the firm states.
The service is free to consumers who want to consolidate their old 401(k) plans. Capitalize makes its revenues through referral fees from its IRA partners when someone rolls over an IRA.
"That doesn't impact the fees that the user would pay," Sharma says.
He declined to say which IRA vendors the company works with, but the company says it chooses the best vendor for the investor.
There is tremendous value in making a rollover take place, period, Sokolin says, joking that automatic enrollment is the limit of the average plan participant.
"Turns out, none of us really know how to change direct deposit after it is set up, but that flow of funds is incredibly valuable to any banks at which it is targeted. So the bank is willing to pay a lead generation fee for the assets in principle."
Good vs. easy
Still, Capitalize faces a big challenge to its business model because existing record keepers at the 401(k) plans usually have their own IRA rollovers, and it's hard to get investors to do something different, Smith says.
Boston-based Fidelity launched a plan a year ago that makes it more convenient for investors to stay in their old 401(k) plans. See: Fidelity Investments rewrites the 401(k) rollover script by allowing plan participants -- with a small catch -- to skip the IRA and have the plan sponsor hold the account post-employment
"These are perfectly good solutions that are offered to you by a company and oftentimes people choose the easiest solution," Smith says.
Even though Capitalize has improved its technology, the company still has to complete some of the leg-work with actual paper documents.
Sharma is also seeking to bring humans in from the cold, after being consigned to Zoom during the pandemic. That includes moving to a larger office in New York.
"We're trying to build a really high-performing great company, and we think it's easier to do when folks are in an office, and it's more fun. The social aspect of work is important to us. It's also about human connections."
Raising capital
The year-old company launched its services in September 2020 and had previously raised $2 million from investors. See: Capitalize gets $2 million from four top VCs on novel freemium idea -- to reunite investors with hundreds of billions in 401(k) assets held by their ex-employer
Canapi Ventures, which invests in fintech companies, led the latest financing round. Previous investors Bling Capital, an early-stage venture fund based in San Francisco, Greycroft, RRE Ventures and Walkabout Ventures also participated in the round.
---
---
Richard M. Allison
February 25, 2021 — 2:37 PM
I agree that the Improving Investment Advice for Workers & Retirees is a little scary at first, but let's review the disclosure requirements. 1) Acknowledge in writing that you (RIA) are a fiduciary. This should already be in your Investment Advisory Agreement. 2) Written description of the services to be provided. Your firm may have a list of these services already, but if not, simply put a list together. One page, perhaps two max. 3) Document the specific reasons for the rollover recommendation. Easily create another one page form listing the specific reasons. (i.e., does not like investment choices, dislikes former firm, wants ongoing investment and financial planning advice, other RIA firm offerings not available in the 401k and etc. That's it for disclosures. Now the bigger issue is the Policies and Procedures incorporating this exemption rule. The Retrospective Review is easy.