Charles Goldman: RIAs have grown their production on our platform, 50% since last year and 100% since 2018.
AssetMark Financial Holdings, Inc is making a sudden and unexpected break with Charles Goldman -- who is vacating his roles as CEO, president and board member -- with no explanation or details in a terse announcement.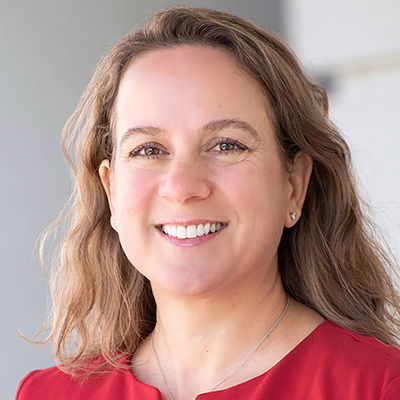 AssetMark, which administered $74.5 billion in assets as of Dec. 31.
"The Board and I thank Charles for his significant contributions to AssetMark over the last eight years," said Xiaoning Jiao, chairperson of the AssetMark board of directors.
Goldman will assist in the transition by serving as a consultant to the company for one year, which is often standard in severance agreements.
It will take two people to fill Goldman's big shoes.
The board of directors named Natalie Wolfsen as the company's new chief executive and Michael Kim as its new president. Both appointments are effective March 3.
"I'm excited for Natalie and Michael," Goldman wrote in an emailed response on Wednesday. "They are amazing leaders as is all of the executive group. The company is in great hands and I'm excited to watch them continue the mission of AssetMark to make a difference in the lives of advisors and investors."
Old school ties
Wolfsen is a former underling from Goldman's days at Schwab Advisor Services, Kim is a colleague from his Fidelity days. AssetMark hired Kim from Fidelity in 2010.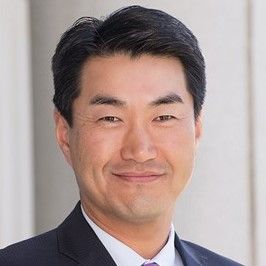 Goldman originally tapped Wolfsen for the senior product role at Schwab Advisor Services, a position she held from 2007 to 2009. He then brought her to AssetMark in 2014. See: See: Natalie Wolfsen is leaving New York to reunite with Charles Goldman out West
Cecile V. Munoz, president of U.S. Executive Search & Consulting, says she found it unusual that Jiao disclosed the unanimous vote for Wolfsen. Though it probably relates to reassuring investors about choosing a woman CEO, she is glad that it got underscored.
Jiao was effusive in her praise of Wolfsen, who was most recently AssetMark's executive vice president and chief solutions officer.
"Natalie is a proven, high-performing leader who the board of directors unanimously believes is the right executive to lead AssetMark moving forward," said Jiao in the release.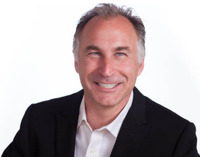 "She brings to her new role a deep knowledge of AssetMark, a track record of successfully developing and leading teams and a forward-looking approach that promotes holistic advisor-client conversations, innovative technology and greater diversity and inclusion in the wealth management industry."
AssetMark has historically focused on reps at IBDs, but Wolfsen mentioned RIAs (last in a list) of advisors AssetMark hopes to better serve. Before AssetMark, she oversaw RIA sales management, relationship management and practice management at Fidelity Investments.
"I worked with Natalie both at Schwab and at Pershing," said Mike Golaszewski, then executive at Black Diamond in 2014 in an RIABiz interview.
"She is soft spoken, incredibly talented, and is well respected by her peers and the clients that she serves. Natalie has been building financial services products for as long as I can remember—she's totally capable. It's great to have her back on the West Coast."
Munoz concurs based on what she knew of her at Pershing and Schwab.
"She was known for being a quiet force, a calm, gracious visionary who could lead people."
Strong growth
The former head of RIA custody at both Schwab and Fidelity Investments was at AssetMark for eight years and oversaw both its sale to a Chinese company and its initial public offering. See: Charles Goldman's turnaround of Genworth castoff leads Chinese investor to pay stunning price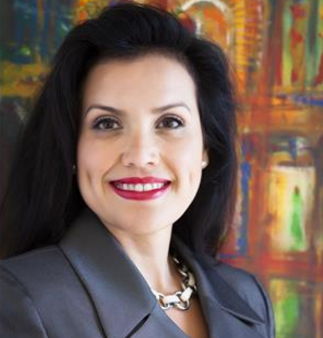 Jiao, CFO of Huatai Securities Co., Ltd., joined the AssetMark board in 2020. She credited Goldman for his role in leading the firm's IPO in 2019. Goldman was not quoted in the release.
The IPO was a coup for a TAMP that Goldman largely turned around. GenStar installed him after buying AssetMark with Acquiline at a fire-sale price from Genworth. See: Charles Goldman becomes board chairman for Genworth Financial Wealth Management after playing a mastermind role in its purchase by private-equity buyers
But since the IPO in the summer of 2019, the company's shares (AMK) were conspicuously stagnant for an asset manager in a roaring bull market.
It went public at $25, and closed today (Feb. 23) at $25.02 for a market capitalization of $1.8 billion. The stock has ranged from $13.94 to $30.60 over the past 52-weeks.
The past year was good for growth but bad for revenues as AssetMark complied with the need to move assets to less remunerative share classes.
"In 2020, we added $12.9 billion dollars in assets, 306 engaged advisors and over 24,000 households to our platform assets climbed to a record high $74.5 billion," Goldman told Wall Street analysts two weeks ago.
"Our RIAs and hybrid RIAs made a 15.8% of the production on our platform, up from 10.9% in 2018. RIAs have grown their production on our platform, 50% since last year and 100% since 2018," Goldman said on the Feb. 11 call.
Net loss
But AssetMark lost $15.7 million and net spread-based revenue for the full year and $6 million and asset-based revenue due to moving all our opening third-party mutual fund strategies to lower cost share class, he noted.
Net loss for the quarter was $9.9 million, or 15 cents per share while adjusted net income for the quarter was $22.2 million, or 31 cents per share, on total revenue of $110.9 million, according to financial results released Feb. 11 for the quarter and full year ended Dec 31.
Adjusted EBITDA for the quarter was $32 million, or 28.9% of total revenue.
If the stagnant share price led to Goldman's departure, it was uncalled for given the headwinds in the asset management business, Munoz says.
"The strength of a firm should not be measured by the performance of its stock. AssetMark has survived fee compression."
A previous version of this article said that AssetMark did not wish Goldman well. Its chairperson, Xiaoning Jaio, did express well-wishes at the end of a quotation that read: "We wish him every success in his future endeavors."
---
---
Jeff Spears
February 24, 2021 — 1:22 PM
This is the first of many senior management changes. While I understand that the buck stops at the top. The industry changes make these changes feel like kicking the dog.