Joanna Coles: This is an amazing company ... a top team with none of the Silicon Valley swagger technology teams sometimes exude.
Brooke's Note: This is a shocking story -- in a positive way. Apex was always considered an ahead-of-the-curve underdog whose future might never arrive. Yet it appears Apex's future is ahead of schedule -- maybe thanks to unforeseen crypto and COVID catalysts. Its $4.7 billion valuation in this latest cash raise is more than the market capitalization of Envestnet, despite Apex churning out about half as much cash flow. That high P/E ratio would suggest it is growing at an amazing rate. It is. The assets in custody have tripled since 2017 to near $100 billion. What exactly is Apex doing right? It uses a high tech approach to keep a low profile i.e. its APIs allow white-labeling; the Apex brand is nowhere to be seen. Still, it has much to prove about customer retention, having lost firms like Wealthfront and Robinhood once they got around to taking clearing in-house. It has even more to prove with RIAs for whom human service is often a deciding factor. But with this SPAC and PE deal, it can combine its entrepreneurial moxie with $850 million in cash to see where it lands in 2023.
After being given up for dead more than once, Apex Clearing Corp. is reporting a back-door initial public offering (IPO) that may radically up its chances to play disrupter in both RIA and crypto-currency custody and trading markets.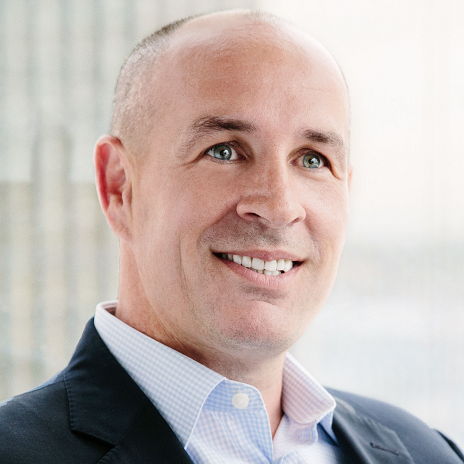 The Dallas clearing firm said today (Feb. 22) it is slated to receive $850 million to as much as $1 billion, after special purpose acquisition company (SPAC) Northern Star Acquisition moved to take it public at a $4.7 billion valuation.
Northern Star will also pay-down the firm's $120 million debt, the SPAC's co-founder president, and chief operating officer, Jonathan Ledecky told industry analysts during a conference call this morning.
"This is a momentous milestone," says Apex CEO, Bill Capuzzi, in a LinkedIn post.
To comply with a public listing, Apex revealed for the first time it currently custodies $92 billion in client assets, up from $30 billion in late 2017. The three-fold leap in the past four years has been fueled by more than 200 firms that use it as clearing house, custodian, or both.
Apex saw more than 1 million crypto accounts opened in 2021 by it clients and it has about 13 million total investor accounts it services.
The venture is highly profitable with revenues of about $236 million and cash flow near $86 million for the fiscal year 2020 -- and the plan is to keep that growth rate steaming.
"Northern Star will provide Apex with the resources and flexibility to accelerate our growth, scale our platform, and expand our offerings and market share," Capuzzi added in a release.
Northern Star declined a request for comment. Apex stated its willingness to comment, but not before the scheduled publication of this article.
Filling a void
Northern Star's investment is predicated on a bet that millennials and generation Z will inherit as much as $68 trillion in assets in the next few years. The bulk of that will move to firms that have heavily invested in digital services, said Northern Star chair, co-founder and CEO Joanna Coles in the conference call, Feb. 22.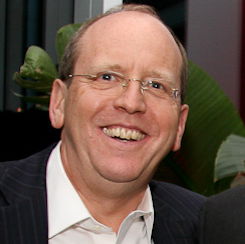 "They don't want their parent's broker to advise them over a cocktail at the country club ... [and Apex's] strong growth potential, leading technology and proven management team is extremely attractive," she says.
It's good news for RIAs, too, because "there needs to be competition outside of the behemoths that dominate RIA custody today," says Manish Khatta, president and CIO of Miami, Fla.-based Potomac Fund Management, via email.
"The industry needs smaller, tech-forward custodians to step up and fill the void left by firms who seem to care less and less about serving up-and-coming advisors on account of their massive size and scale." See: Knocking down a 'wall,' Betterment will make RIA custody its 'biggest business' as Schwab/TDA merger opens door and robo-advice glut deepens.
"Smaller firms in the industry are continuously experiencing either customer service turbulence, or residual consolidation headaches," he adds.
Going after RIAs
Yet Joel Bruckenstein, founder of the T3 Conferences and a leading technology analyst says the idea that Apex will compete with Charles Schwab & Co. directly for market share among bread-and-butter RIAs is somewhat far fetched.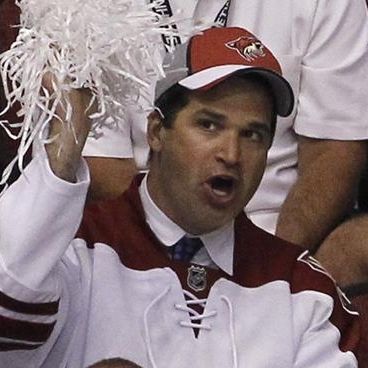 "To date the Apex model has not been that of a traditional RIA custodian ... [it] either needs to build [its] own front end or partner with firms like AdvisorEngine, Orion or Envestnet," he explains, via email.
"They're a potentially good fit for very large RIA firms that have in house technology staff ... [but] that's a relatively small portion," he adds.
Apex was also in the running to poach the $30 billion Edelman Financial Engines account from Schwab, before the RIA opted to stay put. See: How Schwab Advisor Services managed to keep (the better part of) Edelman Financial Engines' $30-billion RIA account after sweating out an RFP.
Indeed, Apex increasingly seeks to sell its custody services straight to RIAs, said Gavin Spitzner, president of NYC-based RIA consultancy Wealth Consulting Partners, via email.
"They're going to be increasingly going after [RIAs] directly … [and] the incumbent custodians have a lot of distractions and or legacy challenges to overcome, so we'll see how well they do at defending their turf."
Perfectly positioned
Apex differs from conventional custodians for robo-advice and digital custody. Its APIs enable firms to private-label its processes. It confirms transactions between buyers and sellers, and provides settlement services.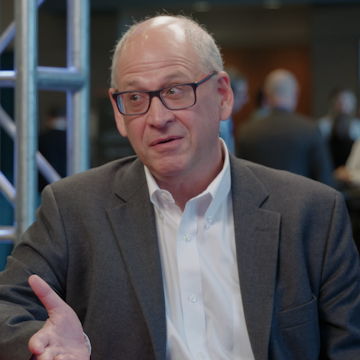 It won over its latest financiers by selling high-tier services with "none of the Silicon Valley swagger technology teams sometimes exude," said Coles.
This is an amazing company ... a top team," she said. "It's perfectly positioned as the winds of change blow through Wall Street."
The custodian's growth has soared in the 2020 "Zoom" digital economy as financial services firms increasingly digitized services. It added a million crypto accounts and 2.2 million standard accounts this year.
Just last week, Goldman Sachs announced that Apex would handle clearing and custody for clients of its new robo-advisor, Marcus Invest. See: Goldman Sachs adds 'vanilla' robo as Marcus bank topping and -- behold -- a warning shot for taking on Robinhood for retail trades.
Wins, losses
That growth may surprise some analysts who believed Robinhood dealt Apex a mortal blow by dropping it in 2018. (Apex always maintained that the parting was no big deal.)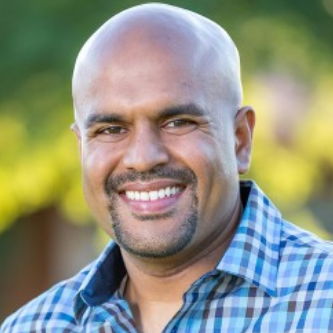 Apex lost Robinhood's business when the online brokerage launched its own in-house service in 2018; Wealthfront left the Apex fold in May 2017. See: Wealthfront nixes Apex Clearing and explains it as step in ridding 'semi-manual processes and disjointed systems'.
Apex clients include RIA software vendor Altruist, retail trading application M1 Finance, and robo-advisor Betterment, which uses it solely for clearing.
It also does business with fintech giants like neo-bank SoFi and RIA platform, InvestCloud, which also just did a $1-billion deal to fund a warp-speed roadmap of growth. See: InvestCloud -- long tagged an 'Envestnet killer' -- sold at $1-billion valuation level, gets added to Tegra118, but some say, not so fast.
SoFi holds a minority stake in Apex. The neo-bank will also soon go public as a result of a merger with the SPAC Social Capital Hedosophia Holdings Corp. V, backed by VC investor Chamath Palihapitya.
Ample capital
Apex posted pre-tax profits of $74.8 million in 2020 and brought in $230 million in annual revenues, according to the release detailing North Star's investment.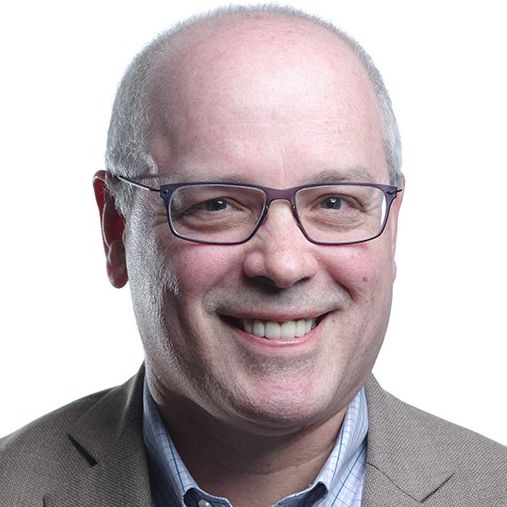 Now the custodian has a war chest to grow these sums far higher, according to Ledecky.
"There will be ample capital on Apex's balance sheet to drive more digital disruption innovation strategic acquisiton of both companies and technology and most importantly organic growth," he says.
"This cash injection will be give Apex a good tailwind," adds Khatta.
All prior Apex shareholders have also agreed to a 12 month lock-up that prohibits them from selling their stake, and private equity investors have agreed not to hedge against their investment.
The deal will close in the second quarter of 2021, pending regulatory approval, according to Ledecky.
Staffing up
When it does, Snapchat board member Coles and Ledecky, Chairman of VC fund Ironbound Partners, will join the Apex board.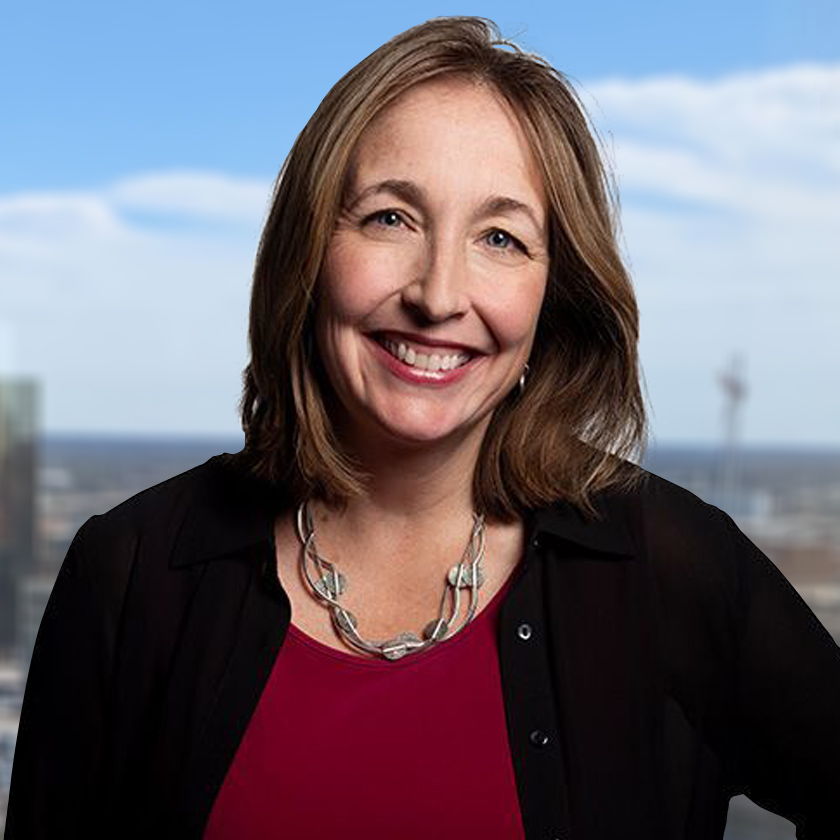 Coles was chief content officer for Hearst Magazines from 2016 to 2018 and served as Cosmopolitan magazine editor-in-chief, and executive producer of ABC Freeform TV series "The Bold Type."
Apex got its edge in conventional clearing and custody from a Pershing alumni club that includes Ron Fiske.
Fiske spent four years at the firm before leaving last year. He declined comment for this article. See: Apex Clearing adds Ron Fiske to its Pershing mafia as it plays bigger for digital RIAs.
"They have made some great hires recently, starting with Tricia Rothschild, who can move their RIA custody aspirations forward," Bruckenstein said, in an email.
Apex hired Tricia Rothschild as its president in August 2020. She spent 26 years at Chicago-based Morningstar, most recently as its chief product officer and co-head of global markets.
In August 2020, Apex also appointed former Fidelity and BNY Mellon's Pershing RIA salesman Tom Valverde as its new general manager and head of advisory services.
In 2019, Apex hired Lucille Mayer and Hannah Grove, who joined from Pershing and iCapital respectively. Capuzzi himself is a Pershing alumnus, having spent seven years there from 1999 to 2006.
Existing Apex shareholders and management will roll over 100% of their equity into the combined company
"[Northern Star and Apex] are staffing up for a big push into advisory which they've identified as having a $43 billion total addressable market [for the firm]," said Spitzner.
Great strides
Founded in 2012 from out of the ashes of Penson Worldwide's bankruptcy, Apex built its brand on taking control through automation of the technical issues typical of custodians and niftier, faster APIs for firms to use.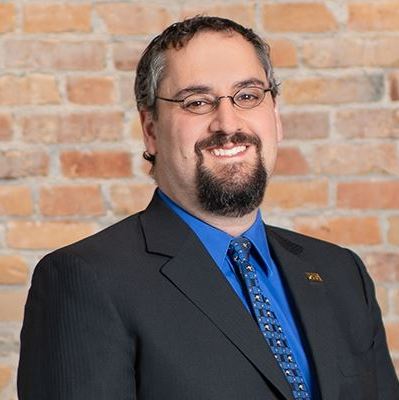 "[It's] basically a giant latticework of APIs that communicate among themselves to handle all the core functions of a custody and clearing platform, albeit without much of an interface layer," Michael Kitches wrote in a 2018 post on his blog, Nerd's Eye View.
Apex charges an estimated 10-basis-points for custody services for firms with less than $1 billion in administered assets. For larger firms, the fees can drop to as low as eight- or even six-basis-points.
It's made great strides to come into its own as an RIA custodian, Bruckenstein told RIABiz in early February.
"Until recently, I do not believe that Apex was a competitive offering in the advisory space. Now they are in the process of positioning in a more positive way … I see them moving in the right direction," he said. See: Ric Edelman throws his RIA's $30 billion-plus retail asset custody accounts up for grabs with anchor custodians -- TD and E*Trade -- set to be swallowed whole by Schwab and Morgan Stanley.
Slicing the pie
Apex's sale of 17% stake is funded by $400 million in cash raised by Northern Star in a late January IPO of its SPAC and $450 million in private equity funds.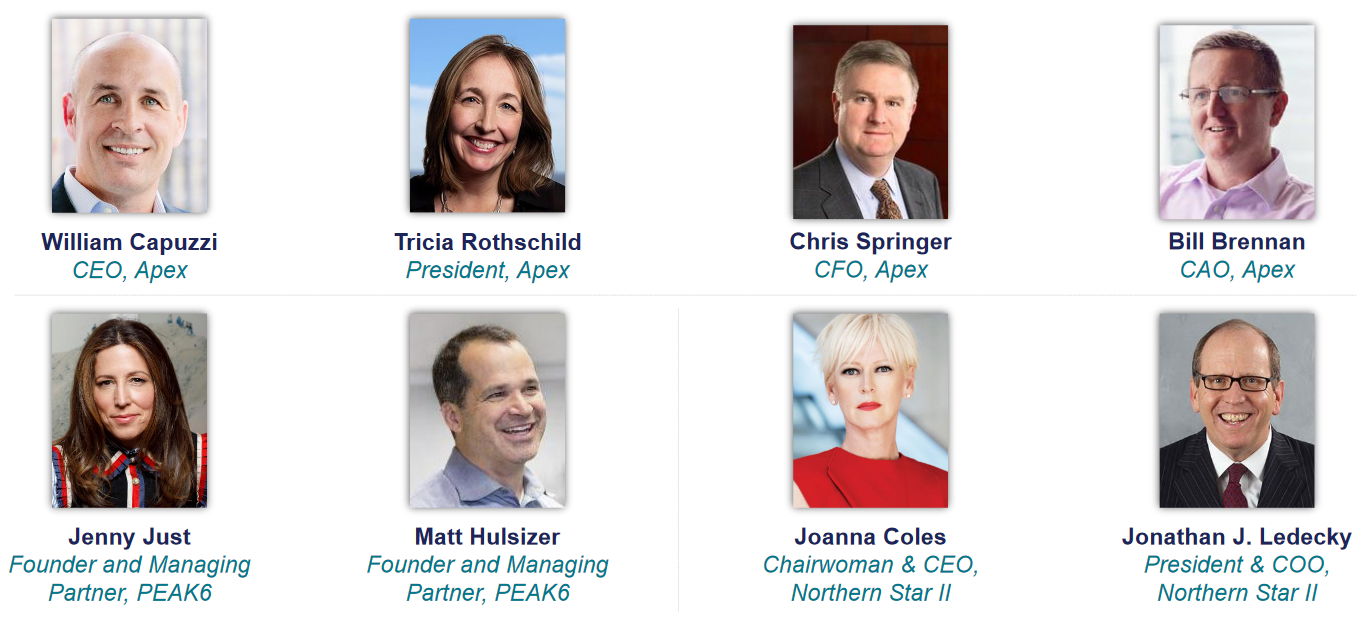 Private equity investors now hold an 8% share in Apex, public investors through Northern Star's IPO, 7% and Northern Star's founders, 2%.
Private equity investors include Fidelity Management & Research Co., which manages Fidelity's $681.3 billion mutual fund business; Baron Capital Group; Coatue Management and Winslow Capital Management.
Insider shareholders include Apex Ceo Capuzzi; chief compliance officer, Bryan Jacobson, chief operating officer Terry Ray, chief financial officer Christopher Springer, financial operations controller Janet de La Fuenta, chief administrative officer William Brennan and board member Jay Coppoletta.
Rising equity
Coles and Ledecky have also netted a major windfall on their initial $25,000 investment in Northern Star and an $150,000 loan paid through Northern Star Sponsor LLC, which they co-own, according to SEC filings.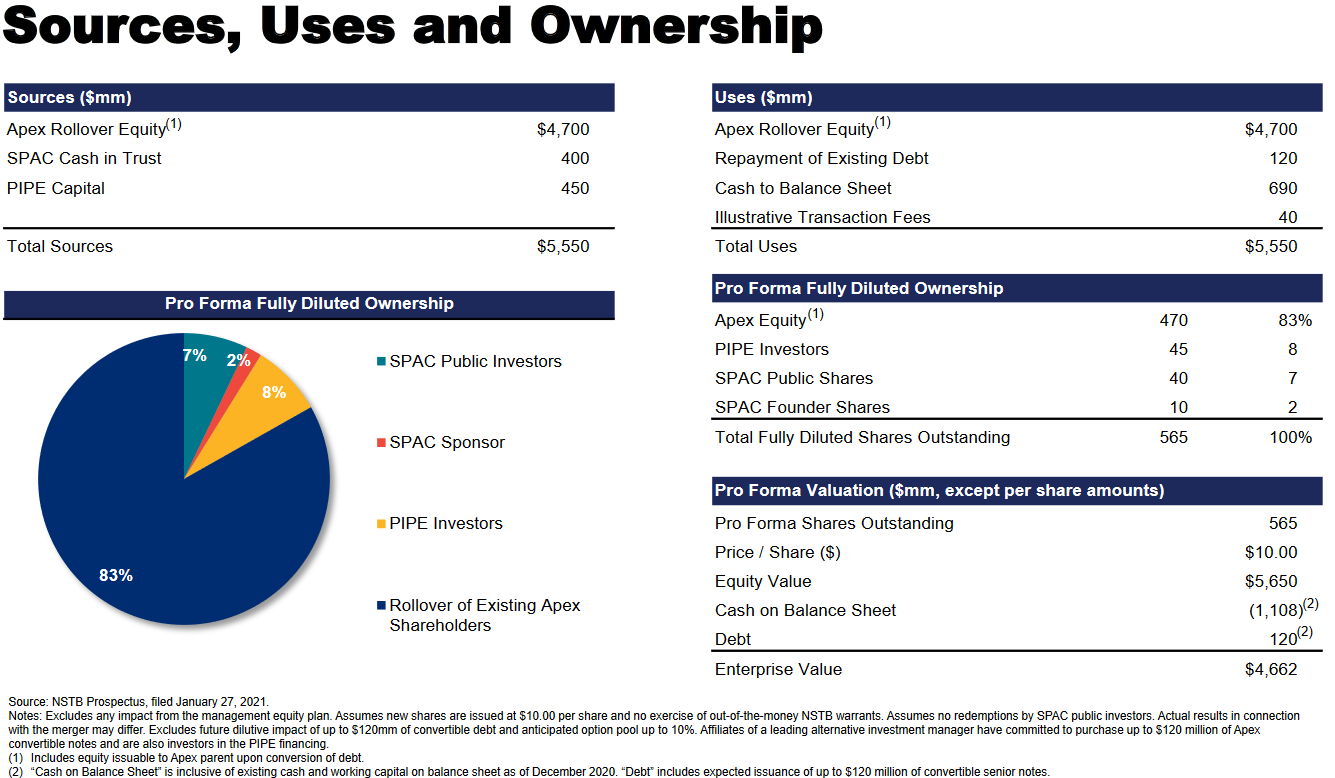 As have Northern Star chief financial officer James Brady; and directors Kirsten Green, David Shapiro, and Maryann Turcke, all minority investors.
Coles, Ledecky and Northern Star Sponsor cumulatively hold 8.3 million shares of Northern Star (STIC), which will soon trade under the APX ticker. They acquired their stake at $0.03 per share for a total price of $258,750.
Currently trading at $10.87, as of Feb. 22, the three investors' 19.3% founders share stake has climbed $93.3 million in value.
With 100,000 shares, James' shares have leapt in value by $1 million. Collectively Green, Shapiro, and Turcke's 150,000 shares have shot up in value to $1.5 million.*
James, an attorney, and former CFO in healthcare and technology businesses, has already overseen at least three separate SPAC mergers, including Northern Star I's purchase of pet company BARK.
Green, a former equities analyst, and a CFP and CFA holder, founded VC firm Forerunner Ventures in 2010, where she works as managing partner.
Shapiro, a consultant and former chief operating officer of marketing outsourcer Propel Media, began his career as a Manhattan district attorney; and Turcke, a senior advisor to alternatives vendor Brookfield Asset Management, spent two years as COO of the NFL, between Jan. 2018, and Sept. 2020.
Citigroup Global Markets ran the book and underwrote Northern Star's January IPO. Initially Northern Star intended to raise $300 million but investor demand led to a final raise of $400 million.
Northern Star has listed two fresh SPACs with the SEC, numbered III and IV.
Hat trick
Northern Star's investment in Apex owes much to a recent and serendipitous meeting to discuss a potential flotation between Jenny Just and Matt Hulsizer, co-founders of Apex majority owner Peak6 Investments and an undisclosed "large SPAC," according to Ledecky.
After the meeting a friend of the pair recommended Northern Star as a "leading SPAC," Ledecky explained, during today's conference call.
Hulszier and Ledecky also share an affinity for the NHL.
The Peak6 co-founder co-owns the Minnesota Wild ice hockey franchise, and Ledecky co-owns the New York Islanders.
The two men met several years ago at a game -- an encounter that made Northern Star's investment more attractive, Ledecky explains.
"[Hulsizer] smiled at reference [to my name] and called directly to discuss," he says.
---
SEC filings show that several Northern Star investors acquired additional Class A shares in the SPAC following its flotation. Unlike standard shares, founder shares can not be sold until the SPAC meets certain post-merger conditions.
Chicago, Il.-based law firm Sidley Austin represented Apex in the merger.
---
Related Moves
---
February 26, 2021 – 10:53 PM
---
---
---
Jeff Spears
February 23, 2021 — 5:05 PM
My old firm met Apex when we added reps from ThinkEquity. My memories are they have good client contracts.
Brooke
February 23, 2021 — 6:21 PM
Jeff, Good for clients, good for Apex or good all-around?
Pete
February 23, 2021 — 8:04 PM
Apex Clearing by far is the lowest cost provider in the clearing space, and that's the only reason the upstart fintech are with them, needing to make the model work on low margins. As with most things in life, you get what you pay for. In spite of the way they market themselves, the reality is that most of Apex is built on old technology that is antiquated and highly strained at the moment under the weight of the massive growth being seen by the likes of Webull, Sofi, Public, and others. There are outages of some kind almost daily. The CEO used to send out apologies and provide assurances that things will get better, but he seems to have given up on doing that. It can take hours for a new account to be opened. There are days that it is impossible to get through by phone to a "department" that is staffed by one or two people. I can only hope they use the proceeds from this SPAC to invest heavily in their infrastructure.
Valencia
March 30, 2021 — 11:29 PM
I see (Apex) does not have much diversity. I hope they change that in the future.
---