Elliott Weissbluth cashed out Hightower shares 'at a pretty darn good time.'
Brooke's Note: For anyone who knows both Elliot Weissbluth and Bob Oros, it's pretty clear that a psychologist would put them in two different subcategories. Both can sell like the dickens, but Weissbluth has the more alpha style. As Tim Welsh puts it in this article, he was just what the industry needed when he founded Hightower -- a roll-up pioneer who mass-liberated a whole upmarket class of hybrid RIA breakaway pioneers at a time when leadership was needed. Hightower is now a more buttoned down firm of RIAs, fancier backers, experienced managers, bigger AUM and less controversy. There's no better proof of that than how it completed its transition to a new chairman and added an operational expert to the board on the order of Lisa Dolly. See: What to make of Pershing CEO Lisa Dolly's surprise exit
Elliot Weissbluth, who founded Hightower Advisors more than a decade ago, has cashed out and moved on.
Weissbluth, 53, gave up the Chicago-based aggregator's CEO title in 2018 and brought in industry expert Bob Oros to fill that spot.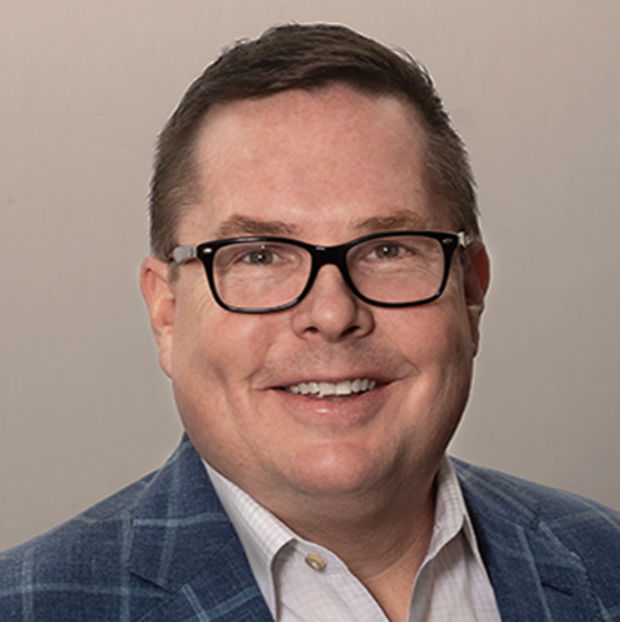 Weissbluth came hard on the scene in 2009, and will be long remembered as a one-man-wrecking-crew recruiter of wirehouse super-producers.
Weissbluth was fearless, charismatic and provided the muscle on the RIA side of the broker-RIA divide. His super-run of broker headhunting culminated in 2012, in a Registered Rep magazine cover story that portrayed him as Indiana Jones.
"Eliott was the right guy at the right time at the right place," says Timothy Welsh president of Nexus Strategy.
In December, Hightower confirmed that owner Thomas H. Lee Partners closed a secondary investment in the firm and remains the lead investor.
Shock value
The deal was billed as a recapitalization of the RIA, which is estimated to be worth between $700 million and $800 million, according to The Wall Street Journal. Goldman Sachs Asset Management, Neuberger Berman, and Coller Capital all took part in the deal.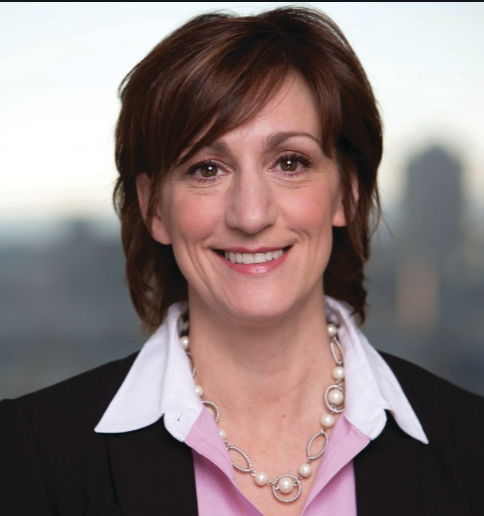 The transition allowed Weissbluth to cash out at a good valuation of his long-held shares, says Oros.
"I view this frankly as a great example of how it should work. Elliot started the firm. He ran it and grew it as CEO. Then, he went from CEO to the chairman," Oros explained.
"Ultimately, we had a recapitalization in December and it was an opportunity for him to go out on a high note and move on to the next chapter of his life. It worked out better than we could have scripted it."
Oros declined to say how large a stake Weissbluth owned, if he still retains a piece of the company or how much he received in the deal.
Breakaway catalyst
Still, the loss of the firm's long-time figurehead has shock value.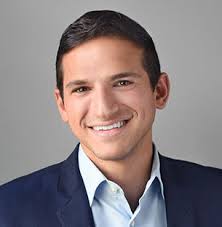 "I was surprised. Hightower is synonymous with Elliot," says Louis Diamond, president of Diamond Consulting.
"He was one of the visionaries and the catalyst of the breakaway movement along with Shirl Penney and Rudy Adolf.
"They were the spark that let the moment fly. We always had a lot of respect for him," Diamond says. Weissbluth was a CEO who knew how to make story and brand coalesce, says Brian Hamburger, founder of Marketcounsel, a consultancy to investment advisers.
"Elliot was among the first CEOs to incorporate the fiduciary standard into the firm's core marketing with his memorable analogy to the competing interests between his nutritionist and local butcher.
"While his departure may mean that the industry will miss his perspective and contributions, Elliot will undoubtedly bring his unique combination of experience, knowledge, analysis and knack for elegantly communicating complex matters to a new arena."
But Hightower and its chairman part in synch.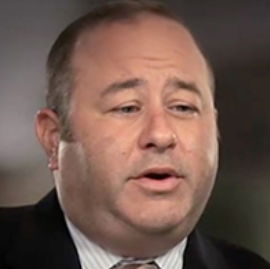 "He got to leave the company at a pretty darn good time," Oros says.
"We have a really strong team - a really strong board. We'll always miss Elliot's perspective, and we've enjoyed a good personal relationship with him, but this is the way it should work," he says.
Lisa Dolly, former Pershing CEO and Darrell Horn, CEO of Green Square Wealth Management, a Hightower advisory business, will join the board with Oros. See: What to make of Pershing CEO Lisa Dolly's surprise exit and the sped-up entry of 35-year Pershing veteran Jim Crowley
Oros says he's looking forward to working with Dolly and Horn.
Oros says he served on a previous board with Dolly, who is first female to serve on Hightower's board.
"Lisa and I know each other from the industry, but we've never worked together... I felt she would be something new and different. She brings great industry knowledge."
New niche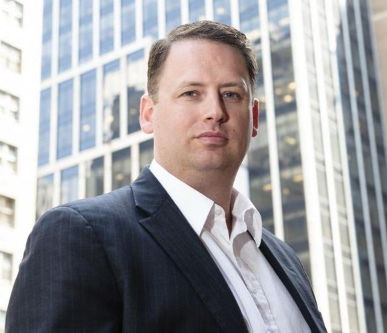 He traveled hundreds of thousands of miles a year as the chief recruiter and, for years, adorned a panel seat at nearly every big industry conference.
In 2012, Weissbluth, an avid amateur mountaineer, asked his personal idol Ed Viesturs to speak at Chicago's Trump Tower about the challenge of reaching new peaks.
Hightower climbed its mountain building a business with 115 advisory firms in 33 states. As of Dec. 31, Hightower's AUA was an estimated $102.5 billion, and its AUM was $79.6 billion.
"While the original strategy for Hightower has morphed into a much larger vision, the original approach to scoop up dis-enfranchised Wall Street brokers via their hybrid model was the perfect vehicle for him to execute upon.
"He was a master operator and spokesman to carve out a new niche in financial services," Welsh adds.
Weissbluth did not return LinkedIn messages, but his LinkedIn page describes him as a "strategist, leader, problem solver."
The industry loses its passionate champion, Diamond says. "He's a really talented recruiter. He's extremely passionate about the RIA business, and it's tough to see him go."
Going public?
But Hightower is in good hands with Oros at the helm, says Shirl Penney, founder of Dynasty Financial Partners.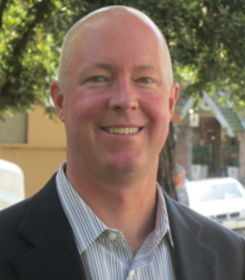 "It certainly seems like Bob Oros has done a nice job of retaining advisors and getting M&A transactions at Hightower."
Oros gives Weissbluth all of the credit for building the firm.
"You always try to build firms that are bigger and beyond any-one person. Elliot was the driving force behind this firm. He took it from a white sheet of paper and got people to believe in the story."
Weissbluth's departure may signal that Hightower is backing away from its initial mission to go public, says a source who asked not to be named.
Becoming a public company isn't off the table. But the company has discovered many advantages to staying private, Oros says.
"There are a lot of ways to capitalize a company these days. When it comes time to think about the capital structure again, it'll be down the road.
"We've always wanted to build the company in a way that we'll have every option available. If we ever choose to be public, we'll be ready for it," he says.
"From our size, we don't need it from a capital standpoint. We think it's an advantage to be private."
Buying spree
Weissbluth's departure has caused a board shuffle.
Soren Luther Oberg, recently retired as managing director of Thomas H. Lee and also left the Hightower Board, where he served for three years.
Advisor representative Drew Nordlicht of Crest Capital Advisors at Hightower, has also left his board seat, replaced by Horn.
Oros said it "made sense" to assume the chairmanship as well as chief executive.
"There was no real value in separating the roles. It's a good opportunity for me to personally to step up my leadership in the board room," he explained.
Gaining steam
Hightower has been doing quite well - even during the Pandemic, Diamond says.
"They've been crushing it. They're one of the leading acquirers.
"It's a very different playbook than when Elliot started the business, but it's pretty clear their business model is in demand and as an acquirer; they do an extraordinary job," he says.
In the past year, Hightower has gained steam for its M&A deals.
In January, Hightower extended its buying spree making its largest deal in history - an $8 billion AUM ultra-high-net-worth wealth manager, Bel Air Investment Advisors LLC. See: Todd Morgan thinks third time will be the charm, as Hightower, in its biggest deal yet, scoops up his Hollywood RIA at a Ventura price, with earnouts to be determined
---
Related Moves
March 20, 2019 – 11:32 PM
---
September 13, 2018 – 2:21 PM
---
---
---
Jeff Spears
February 19, 2021 — 10:45 PM
The game and its coach have changed. Breakaway brokers have been replaced by M&A. Tomas H Lee definitely seems in charge.
Former HT
The company knows M&A, but it utterly clueless on how to service advisors once acquired. Oros has bounced around the RIA space (I wonder why) and is a leader good at empty words and promises... As was Elliot. Anyone who doesn't see the end goal of THL squeezing out their last dime and leaving this to wither is clueless!