Knocking down a 'wall,' Betterment will make RIA custody its 'biggest business' as Schwab/TDA merger opens door and robo-advice glut deepens
Charles Schwab undercut the New York City robo-advisor on price, but now Betterment, under new CEO Sarah Levy, can return the favor by chipping off some of Schwab's $3 trillion in RIA assets.
Sarah Levy: I see more potential now than when I first arrived at Betterment.
---
Related Moves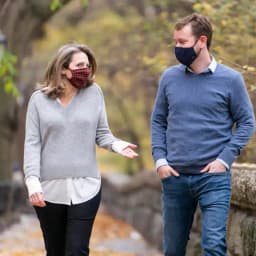 December 8, 2020 at 5:27 PM
---
January 19, 2021 at 6:32 PM
---
---
Mentioned in this article:
---
---
---
Brian Murphy
February 17, 2021 — 6:24 AM
Amazing - they continue to play within the lines of the industry constraints, while throwing spaghetti against the wall to see what sticks. The economics of B4A simply don't work in a scalable way. Fidelity & Schwab have minimum asset sizes for advisors on the order of $25MM+. If an advisor has that AUM, their platforms are free to the advisor. Using B4A would be out of pocket $31,800/yr. So any advisor getting to $25MM in AUM will switch to Fidelity or Schwab - and B4A is then constantly going after the "perpetually small" RIA. Now, as any RIA will tell you - running a $25MM book is not a stable business...you're either headed higher, or shutting the lights off after 3 or 4 years. In short what B4A is going after is after a market opportunity that is, in fact, a mirage. The "democratizers" need to re-think the world from first principles. Unfortunately, they're still not doing that. What is it that millenials and GenZ need to get to a state of financial independence? Hint - its a hybrid that combines asset AND DEBT advisory services. You gotta get the younger crowd out of debt BEFORE you advise them on asset accumulation. Now, build a service around that combination. And no, it won't look like anything out there today. Good luck nonetheless!