Jason Roberts: It can be bet-the-company stakes.
Brooke's Note: Fiduciary advocates may have wondered if the Holy Grail of having a federal rule that puts consumers interests ahead of advisor interests would ever make it out the door stamped by administrative approval. Well, it hasn't in so many words. But the wrinkle here is that the new DOL rule will surely force advisors to go to greater lengths to assure investors get treated better or that they at least understand better how they are being soaked. I think fiduciaries can pat themselves on the back a bit -- especially because the DOL is signaling that more is coming.
The Trump Department of Labor (DOL) has handed off the political football--better known as the DOL rule -- to the Biden administration and it's choosing to run with it, as is -- for now.
Here's the raw new truth for advisors accustomed to using a rollover as a leaping off place to make a sale: Once an asset becomes a pension asset, it will never fully shake that status (as a professionally manged asset) even if it gets rolled over from a 401(k) plan into an IRA outside the DOL's purview, according to the new rule.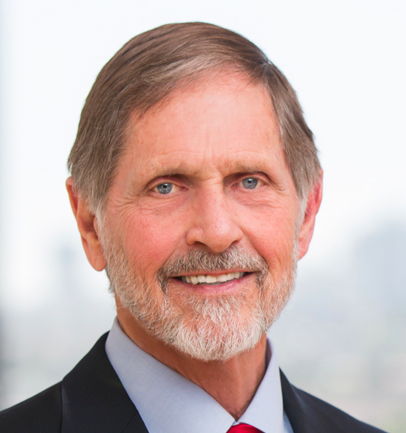 Technically RIAs will need to comply with this rule by Tuesday (Feb. 16), or by December 20, if they already have certain procedures in place.
"It's very significant," says Jason Roberts, CEO of Pension Resources Institute of San Diego.
"I think a lot of people thought this would never be finalized," he adds. See; Trump administration 'ramrodding' DOL rule to beat 2020 presidential election, depriving advisors ability to comment, says Ex-Obama DOL official Phyllis Borzi, the 'Godmother' of ERISA.
The surprise detente between industry and consumer interests may have been obscured by the calculus that -- bottom line -- made it an acceptable outcome relative to the feared worst-case alternatives, Fred Reish, partner at Faegre Drinker Biddle & Reath, wrote in an email to InvestmentNews.
Thin line
The upshot of the new rule is that an advisor can't advise on pension assets, i.e. 401(k) assets, in a way that benefits them. Implicitly advisor benefit by advising an investor to roll assets from a pension to a non-pension account that pays them fees.
The advisor is left to only provide "education" about rolling over that doesn't even veer into "guidance."
"'Education' is very restrictive," Roberts says. "It's in an RIA's DNA to recommend stuff."
The line between educating and guidance is thin, and firms will need to decide whether they can trust their advisors to toe the line -- with the perils of jumping offside potentially lethal.
"It can be bet-the-company stakes," Roberts says. See: With the DOL's new rule 95% likely to get finalized, RIAs need to be wary -- it targets them with new letter-of-the-law ERISA red tape.
The reason small infractions loom large is because of how the DOL enforces the Employee Retirement Income Security Act (ERISA) when an advisor flies without the net of exemptive relief.
"It can be restoration of losses and disgorgement of fees," Roberts explains. "You have zero exemptive relief."
Perilous cure
Yet while an advisor can seek exemptions, the exemptive cure can be as perilous as the disease because it is labor intensive and subject to second-guessing and whistle blowing.
To be exempt, an advisor needs to put into writing the exact rationale for why a rollover in their hands will be in the best interests of the client.
"As a former defense litigator, that scares the daylights out of me," Roberts says. "You're revealing how the sausage is made and rival RIAs are Monday morning quarterbacks [second-guessing the recipe]."
The news is, perhaps, worst for RIAs unaccustomed to such hoops and penance, but there could be one group of RIAs who are ahead of the curve, namely "corporate RIAs of broker-dealers."
Those RIAs may have in place a system of documenting rollover recommendations as a result of having to previously comply with Reg BI.
The DOL could work on redefining "fiduciary advice" later this year, Reish wrote.
Satisfying conditions
The DOL published its long-awaited regulation June 29, 2020, in order to fill the void left when the Fifth Circuit Federal Court vacated the Obama-era "fiduciary rule." See: 'Poof, it's gone!' DOL quietly strips two heavy lifts from the fiduciary rule as it makes delay official.
The exemption, which was finalized in mid-December, allows those serving as fiduciaries to earn additional compensation (or even receive payments from third parties) as a result of their "investment advice."
The impact of this proposal on investment advisers (as opposed to brokers) cannot be overstated.
For example, as of Tuesday, any time advisers recommend an IRA rollover they will need to take specific steps to satisfy the conditions of the exemption. See: New 'anti-regulatory' DOL Fiduciary Rule figures to keep $10-trillion IRA market under the IRS, allow some conflicted advice; does Rule's revival from dead presage Joe Biden presidency?
---
Mentioned in this article:
---
---
---
Knut
February 17, 2021 — 3:26 AM
Brooke, love the optimism. Counter point. One wonders if some fiduciary advocates (not Jason or Fred) confuse setting a principles based standard rule with setting the neighborhood traffic camera speed limit. That we can give out tickets with precision and efficiency to "enforce" the rule. Also, that the damage of the last several years to fiduciary at DOL and the SEC doesn't matter. The damage is documented. We have a supportive administration to help undo the damage and reconstruct ERISA and a real fiduciary standard at the SEC. Of course, the industry militantly resists. Same old, same old.