Rob Heyvaert: Today marks both our collective intent and an important opportunity for the industry, as the newly formed InvestCloud Group unveils its combined vision
Brooke's Note: Dozens of firms compete with Envestnet at various levels, TAMP, software and exchange. But Envestnet doesn't need to compete with many enterprises who are looking for the Big Bundle. You'd need a ton of capital, confidence and competence to even try to take a run at the Chicago outsourcer. In other words, you'd need a Rob Haevert who now sits atop an enlarged InvestCloud-Tegra118 with many of the pieces, much of the reach and a track record of founding, succeeding and selling in financial technology that matches the better ones. His two key acquisitions have capabilities that are each other's chief weaknesses. Tegra118 is old and dusty and InvestCloud is literally ahead of itself in presenting and melding softwares but a little bit of an empty suit without the connections and accounting that ex-Fiserv Tegra118 brings in spades. Still, Envestnet is not its old self either with MoneyGuidePro integrated, Yodlee starting to click and exchanges of annuities, bank loans and services taking form. Envestnet v. InvestCloud could be an interesting new rivalry, or not.
InvestCloud's lofty 'Envestnet killer' label is getting a second look after New York investors paid somewhere near a $1 billion valuation for it and promised to integrate it into Fiserv's spun-off legacy platform.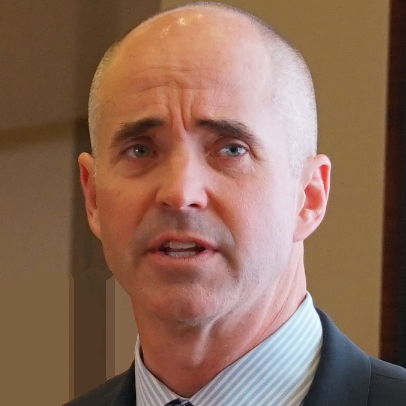 Motive Partners, a specialist private equity firm, and Clearlake Capital Group, L.P., teamed up with funds advised by Motive Partners to acquire 80% of InvestCloud, the companies said in a release.
The Los Angeles cloud native super-blender of applications, now 11 years old, gets cake to go with its icing, said Doug Fritz, principal of F2 Strategy who has guided several of his RIA clients to use InvestCloud.
"InvestCloud was the icing before the cake," he says. "Tegra118 brings old school reliable. It's old software but it works for UMA, SMA, rebalancing and other nuts and bolts. Old school guys like me love it."
InvestCloud's CEO, John Wise will lead the "next generation" Software-as-a-Service (SaaS) global wealth solutions platform with more than $4 trillion of assets. Cheryl Nash, CEO of Tegra118, and Christine Ciriani, CEO of Finantix, will report to Wise.
Pushing toward $2B
Motive Partners Founder Rob Hayvaert inked the deal by leading a round that anted up more than $500 million in cash and promises to unify it with Tegra118, and Finantix. Accenture, Citi Ventures and Fiserv were co-investors in the transaction.
After paying $510 million for Tegra118 a year ago, he's pushing his investment in the three firms toward $2 billion.
"Maybe one-plus-one plus one equals five or six," Fritz says from his Santa Cruz, Calif., office.
The numbers just improved, too, with this deal, according to Dan Seivert, CEO of ECHELON Partners in Manhattan Beach, Calif. in an email.
"Given the number (4) and strength of the partners at the table -- two PE firms and two strategic investors -- I think this is a big success for InvestCloud as the number of at-bats and their batting average should increase meaningfully!"
Disruptive force
InvestCloud shines through with what it accomplishes with cloud native, according to Alois Pirker senior research director at Aite Group of Boston.
"InvestCloud has a client-based data layer, and there's no good way around a data layer these days," he says. "Without data, you can't do analytics."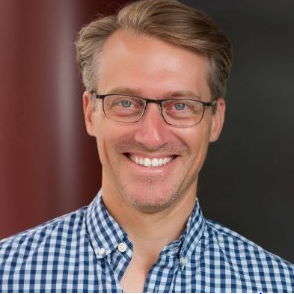 The magic around data is what makes InvestCoud stand out as a disruptive market force, Fritz says.
"People say it's an Envestnet killer," he says. "It certainly is. You connect to Pershing, Addepar etc. and you're off to the races."
The InvestCloud-Tegra118 combination has merit, but it's no Envestnet killer, counters Envestnet CEO Bill Crager.
"Of course we see the merit in the transaction, because that's what we do and are moving beyond the model to empower something we call 'the intelligent financial life,'" he says.
"We have built it -- a personal financial ecosystem that arms advisors with the tool set they need."
Pirker agrees that InvestCloud's success is not a mortal threat to Envestnet.
"I don't think it's an Envestnet killer," he says. "It caters to a different service set i.e. firms looking for customization. That's something that FolioDynamix did really well."
Envestnet bought FolioDynamix. See: Envestnet CEO Jud Bergman's FolioDynamix deal suddenly looks prescient as SMA-to-UMA market shift dings revenues, third-party asset managers
Squaring with reality
MyVest, which Personal Capital built on and led to its own $1-billion sale, is the only company with a data layer like InvestCloud's, Pirker explains. See: IPO dreams die, but Personal Capital gets '$1 billion' price tag from life insurance giant's 401(k) unit that includes a de facto discount from early-bird VC dollars
InvestCloud serves banks, insurers, broker-dealers and RIAs. It has $4 trillion in assets administered on its platform, generates $285 million in revenue and employs more than 900 people.
The financials suggest the $1-billion valuation may square with reality for the financial technology company, Seivert adds.
"I could see a $1 billion valuation given that that is roughly five times revenue, which is a common benchmark for fast growing tech companies at scale," he writes in the email.
"An appropriate EBITDA valuation is tougher to come by for firm's like these that are always plowing back so much of their profits into technology development, sales, and business model development.
"If EBITDA was $50 million and the valuation represented at 20-times multiple, that would make sense, even though that is a 16% EBITDA margin at the present time."
Tegra118 is a minor goldmine that Motive bought for a $510-million valuation. Fiserv kept a 40% stake.
"It's a real asset," Pirker says. "Tegra's product comes with connectivity and an accounting system. [To build such an asset] takes decades."
Combined vision
"Today marks both our collective intent and an important opportunity for the industry, as the newly formed InvestCloud Group unveils its combined vision for clients across multiple regions and sub-sectors of financial services," Heyvaert stated in the release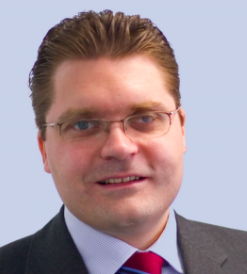 But it's one thing to buy the quality groceries, and another to put duck confit on the placemat, says Oleg Tishkevich, CEO of Invent.us, another firm that utilizes cloud native to make different applications work together for RIAs and independent broker dealers. See: Oleg Tishkevich signs Envestnet to a contract with a company he started during an Envestnet non-compete -- and four years after selling Finance Logix to it for $32 million
"I don't know the details of the deal, but it's certainly going to be a challenging project to integrate all of these systems together."
InvestCloud is able to get disparate products on a single dashboard in a way that stands out -- and saves money, Fritz says.
The industry standard, pre-InvestCloud, was RIA software that was largely self-directed. Investors end up seeing everything the advisor does except the "buy and sell button," Fritz explains.
"If you want something more, you go to InvestCloud or spend $500,000 to $600,000 to do it yourself," he says. "It's not flawless for getting quality data but it's a fairly low-cost and elegant experience."
Proven winner
Nash, said "InvestCloud's platform is without doubt the most digitally advanced solution in the wealth industry.
"Combining InvestCloud with our network of asset managers and wealth managers will add substantial and unprecedented value to our clients and the market."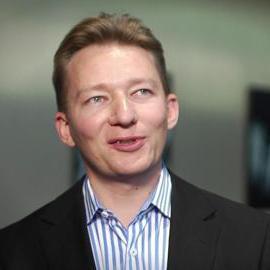 The combined company has over 500 direct clients, including 380-plus wealth managers, seven of the top-10 broker-dealers in the United States and 120-plus asset managers -- nine of the top 12 in the US.
InvestCloud CEO John Wise did not articulate the vision, but he is placing his faith on a proven winner.
"The timing represents a once-in-a-lifetime opportunity to work with fellow entrepreneur Rob Heyvaert, the broader Motive Partners team and Clearlake to seize the opportunity to transform the industry," he said.
Heyvaert is now chairman of InvestCloud as well as its chief owner through Motive, which he also founded.
Heyvaert's most notable success was his founding of Capco at age 34. It went on to become a leader in financial technology advisory and execution.
Capco established worldwide presence includes more than 5,000 professionals across North America, Europe and Asia. He sold it to FIS in 2010 for $300 million.
But that was his second success. He founded Cimad Consultants, at age 24, which became the backbone of European clearing and settlement.
Under his leadership, Cimad evolved into one of the leading consulting and software firms, and was later sold to IBM.
---
Related Moves
---
---
November 10, 2020 – 2:45 AM
---
---
Mentioned in this article:
---
---
---
Jeff Spears
February 12, 2021 — 1:13 PM
Our picks and shovels continue to improve. Now we need to find more gold.